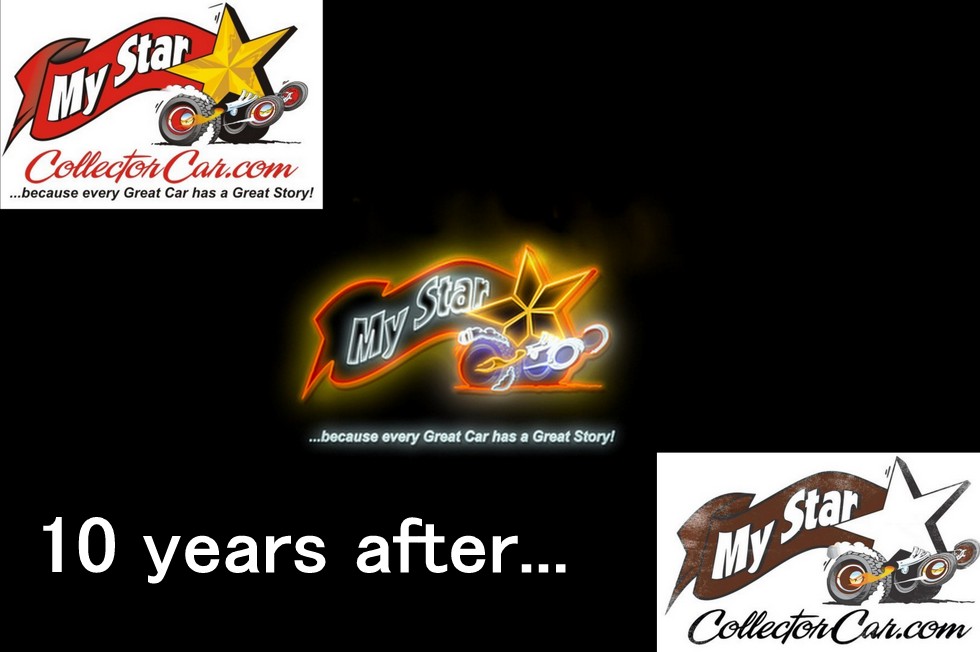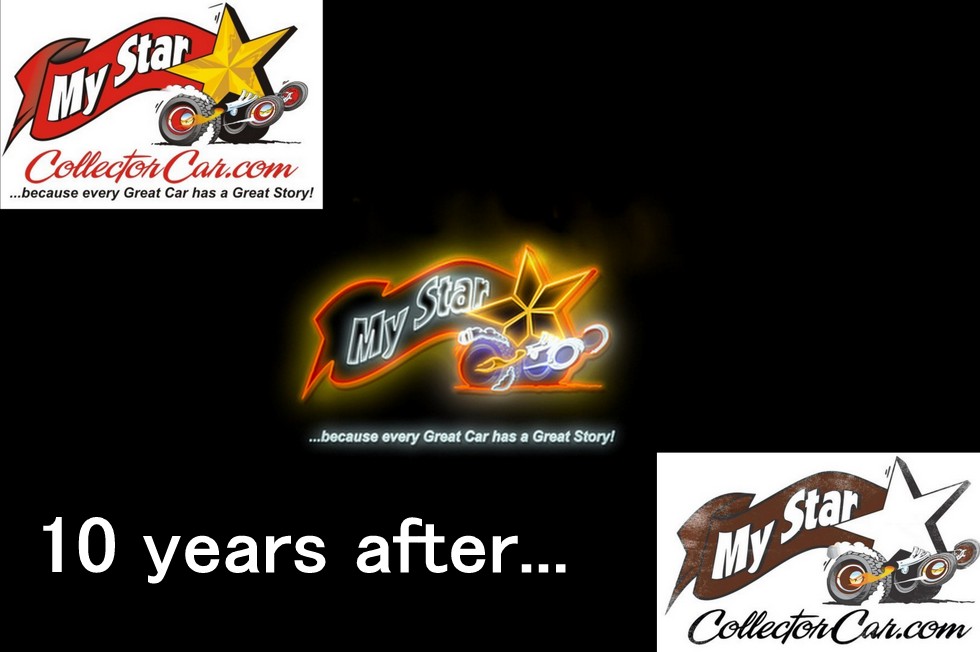 Part 1 of this article described the early adventures that occurred when we decided to create our own website/e-zine dedicated to the vintage vehicle hobby.
One of the minefields that we encountered early in the game was our tragically stupid decision to treat the website like a monthly magazine where everything would remain the same for one month.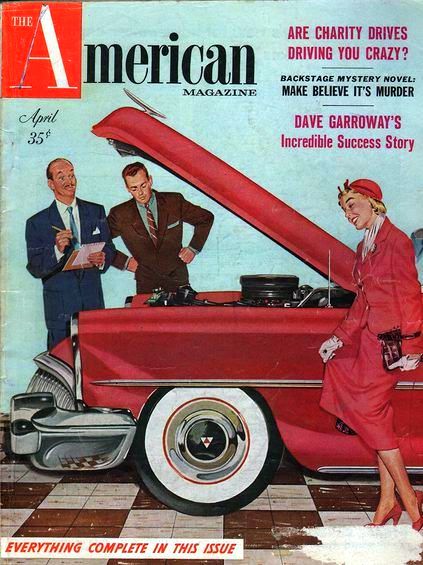 Needless to say, our idea was incredibly idiotic because the internet does not work that way. A static website where information stays in the same place for an entire month will likely be brutally killed by reader disinterest within 24-48 hours of the first day of that month.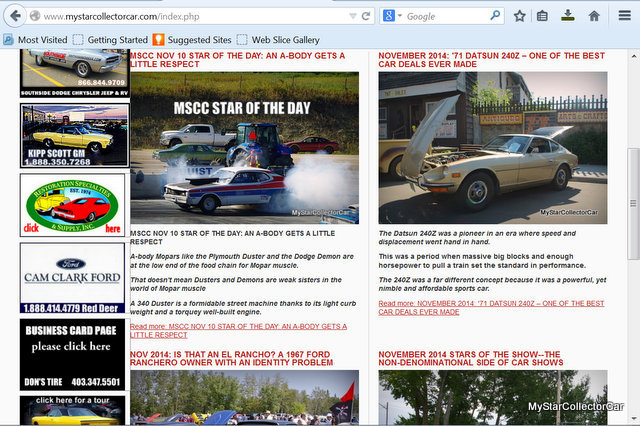 We learned the hard way why a return trip to MyStarCollectorCar was highly unlikely unless we provided a new article every day of the week and 365 days of the year. It took almost 2 months before we figured out our new age cyber world required fresh information and was very different from a print publication-so we made a switch to a new article every day of the week. We were locked in the print world past when it came to our approach–plus we were not that bright in this department.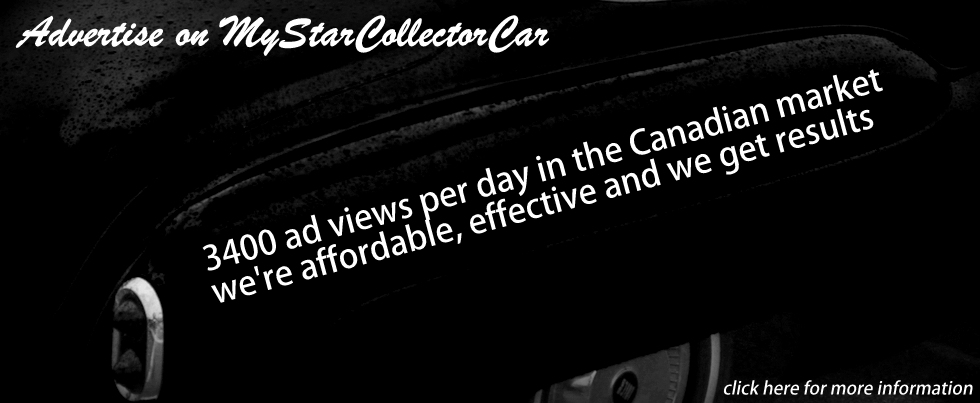 Many also questioned our sanity because they were not convinced that two guys could write a new article every day to build readership for MyStarCollectorCar. They were wrong because Jerry and I look forward to the challenge of a new daily feature for our website/e-zine. In fact, the more we wrote–the more we wanted to write new material for MyStarCollectorCar.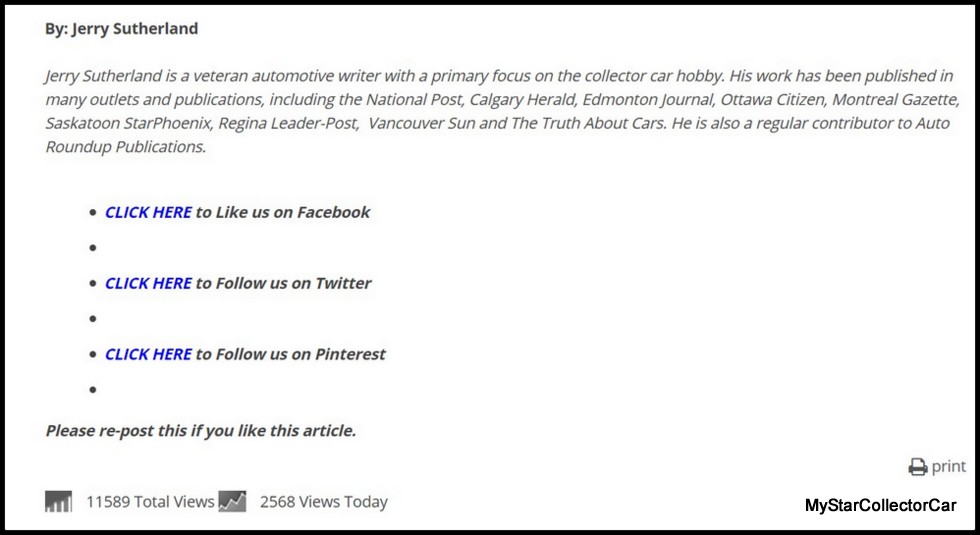 Sharp-eyed readers with solid memories will note that we have occasionally (on rare occasions) used special guest writers over the past years. The most prolific outside writer in our world is our aforementioned (in Part 1) nephew Angus Sutherland.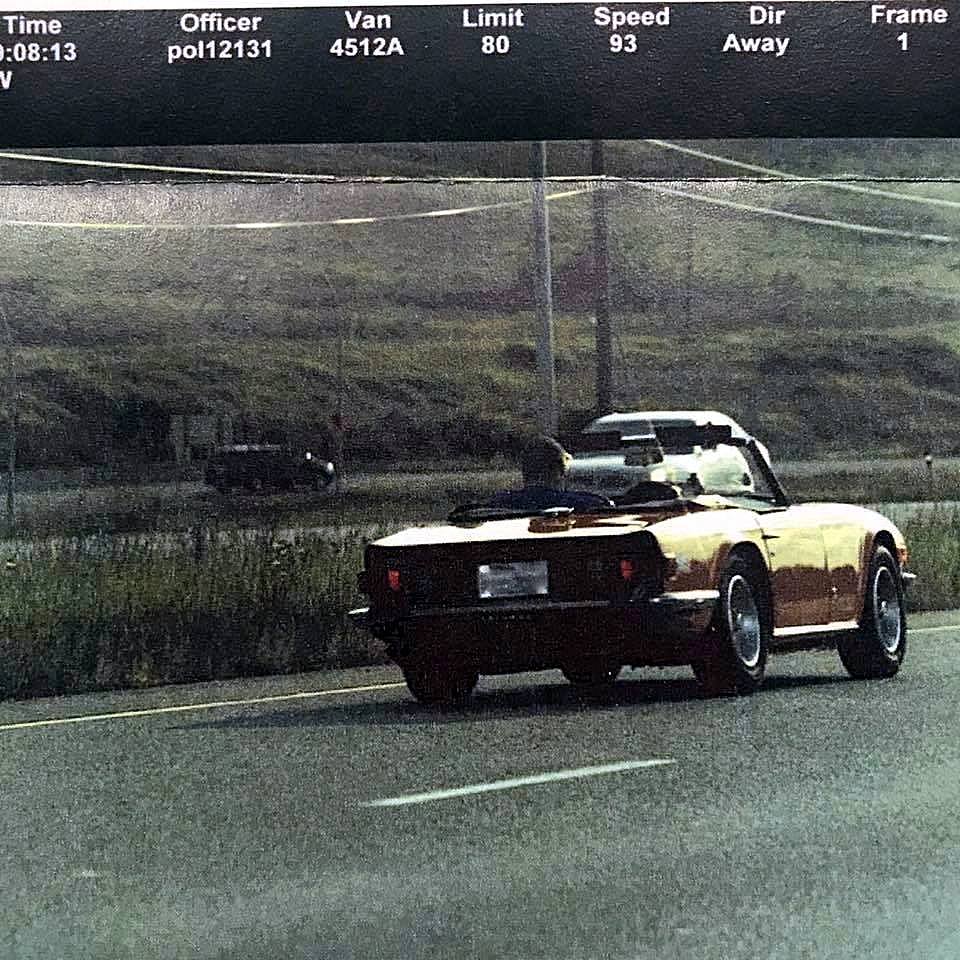 Angus has a DNA link with us, both as a car guy and a writer, but he brings his own Gen-X style to the game and delivers a unique, entertaining style to MyStarCollectorCar. We look forward to his material as much as our readers and include his articles whenever he can find some spare time from his real world responsibilities with his job, family and vintage car projects to write something for us.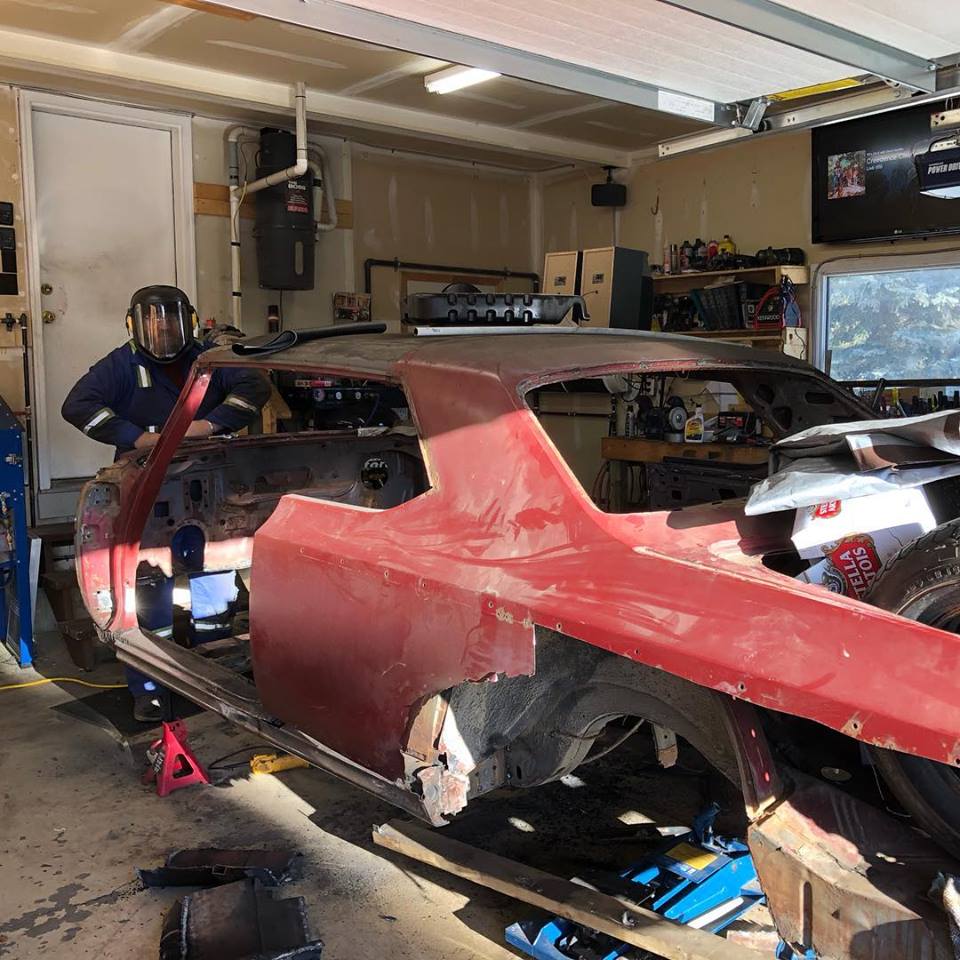 Two other writers provided their car stories for us during the early days of MyStarCollectorCar. Retired journalist/editor Dave Nagy recounted his days with his 1972 Monte Carlo as a young reporter at the start of his career and employed his writing skills to bring our readers on an entertaining trip down memory lane for his article.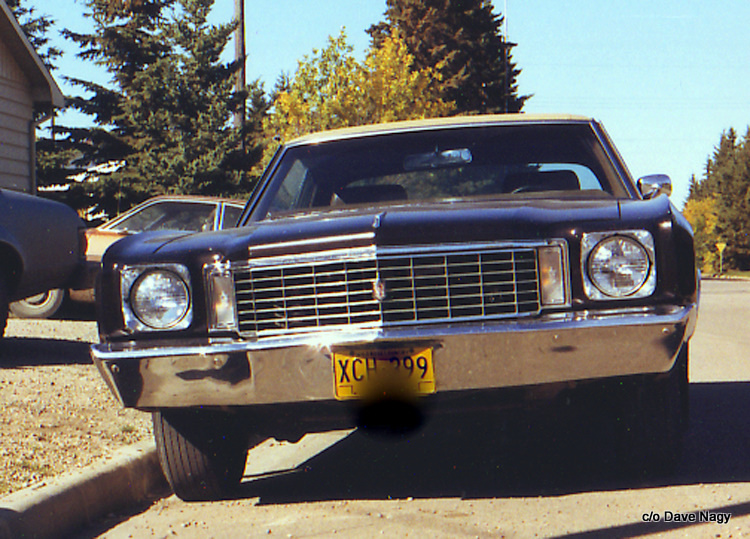 The other guest writer was Sig Brouwer, a prolific fiction writer who has carved out a huge niche with books primarily designed for younger readers. Sig was able to write a happy ending to his story about a 1960 Dodge that got away from him when he was a kid and later was able to become its proud owner.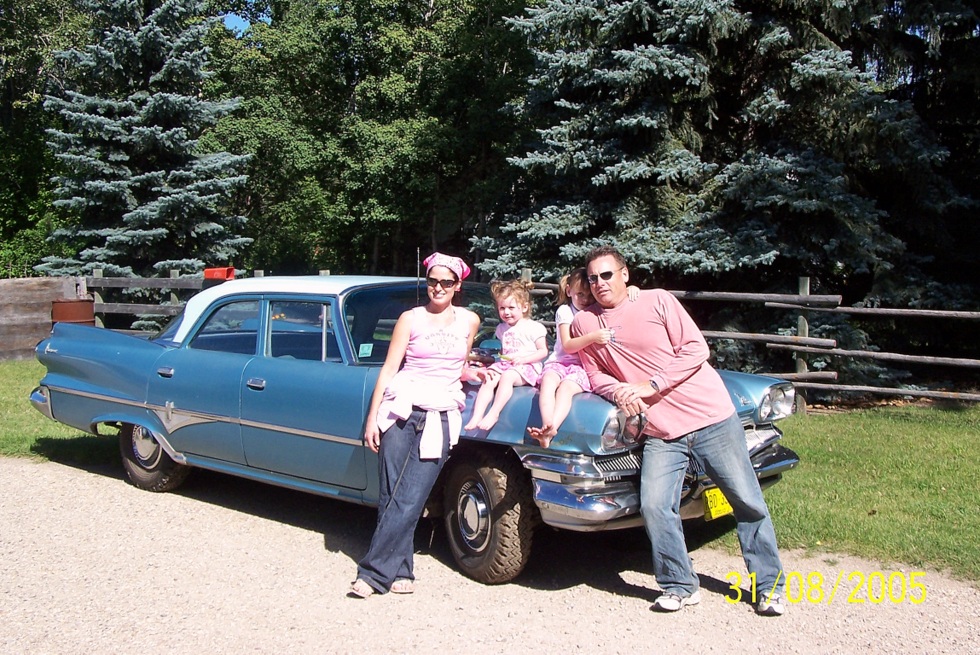 However, the bulk of the heavy lifting as it applies to writing has been done by me and Jerry. We are identical twins so the message in the articles is consistent because of that clone angle.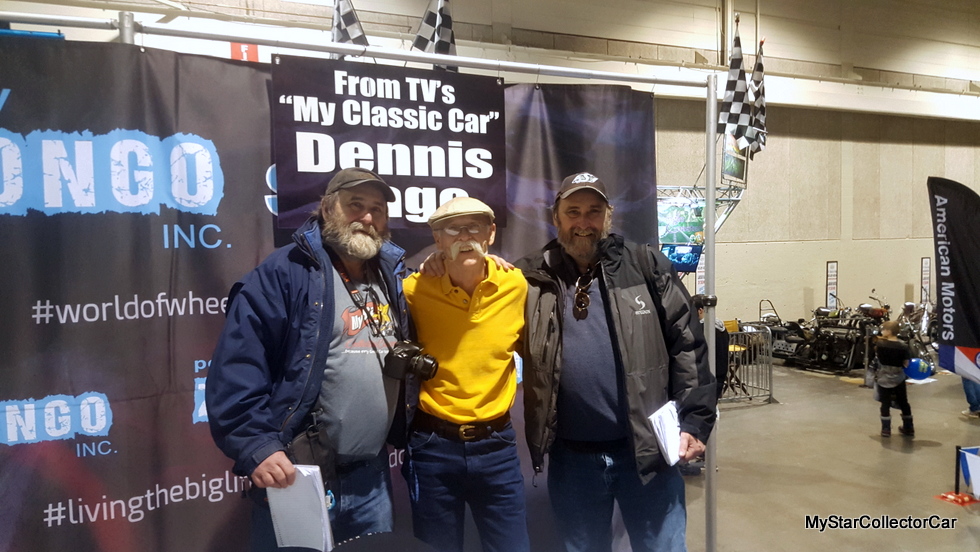 The best part of MyStarCollectorCar is our daily contact with all of the people in the car hobby. A close second is our daily opportunity to write about the people and their vehicles.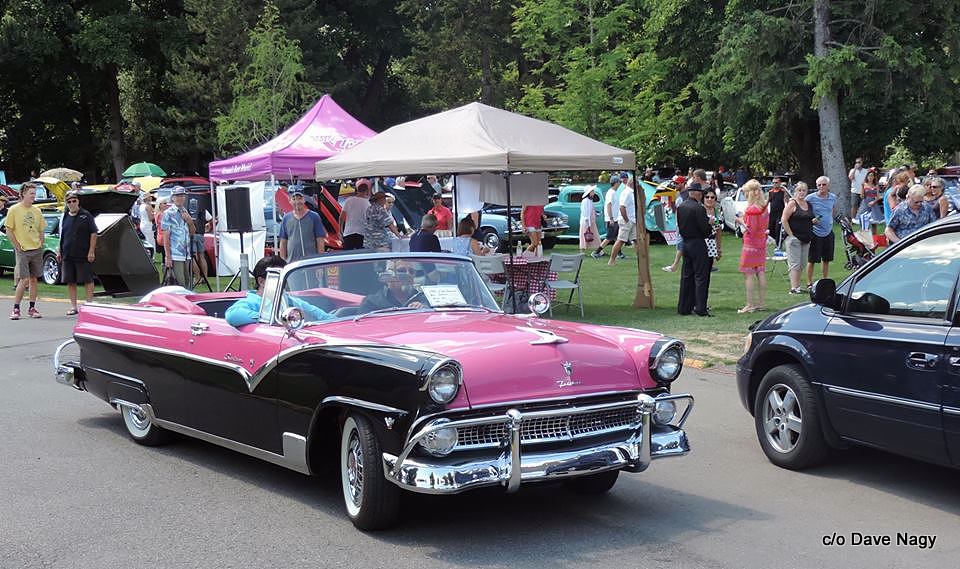 I learned a long time ago during my freelance writer days with a daily newspaper that most articles should run between 500 and 600 words in order to keep a reader's interest-so we try to stay within those guidelines here at MyStarCollectorCar.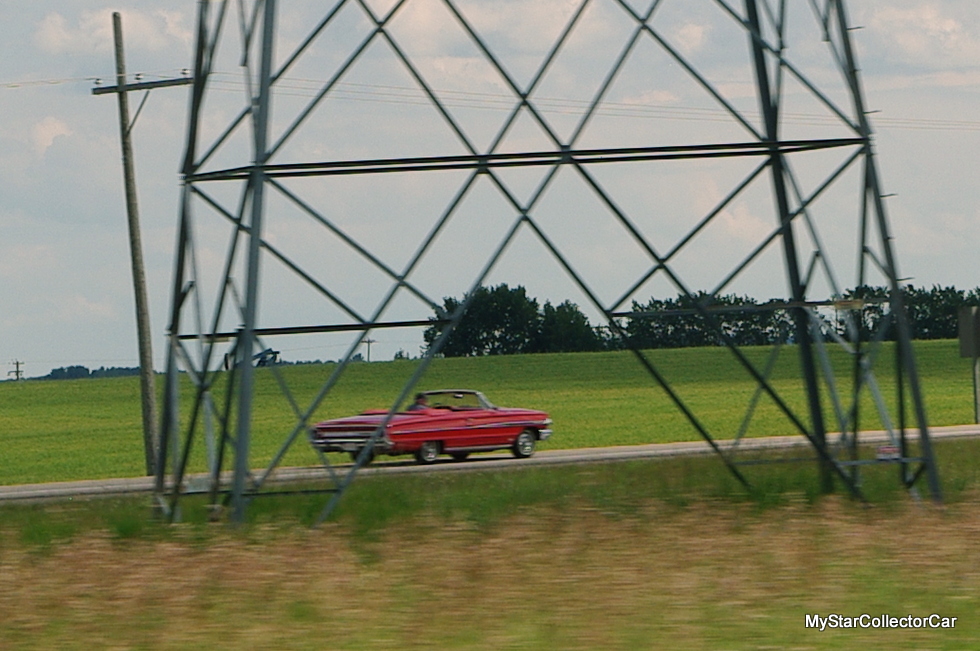 For that reason, I have to wrap up Part 2 and invite our readers to have a look at Part 3 in this series. Part 3 will describe how we have managed to become  Canada's largest online publication dedicated to the vintage vehicle hobby.    

 
BY: Jim Sutherland
Jim Sutherland is a veteran automotive writer whose work has been published by many major print and online publications. The list includes Calgary Herald, The Truth About Cars, Red Deer Advocate, RPM Magazine, Edmonton Journal, Montreal Gazette, Windsor Star, Vancouver Province, and Post Media Wheels Section.