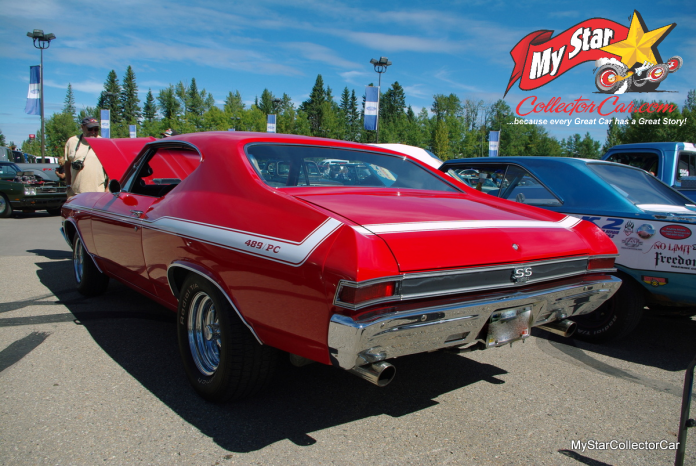 Guys who own rare muscle cars fall into two camps.
There are those who keep them completely factory-correct so they can drive a time machine, and there are those who build them to beat a time machine.
Randy Emke is the latter type of car guy.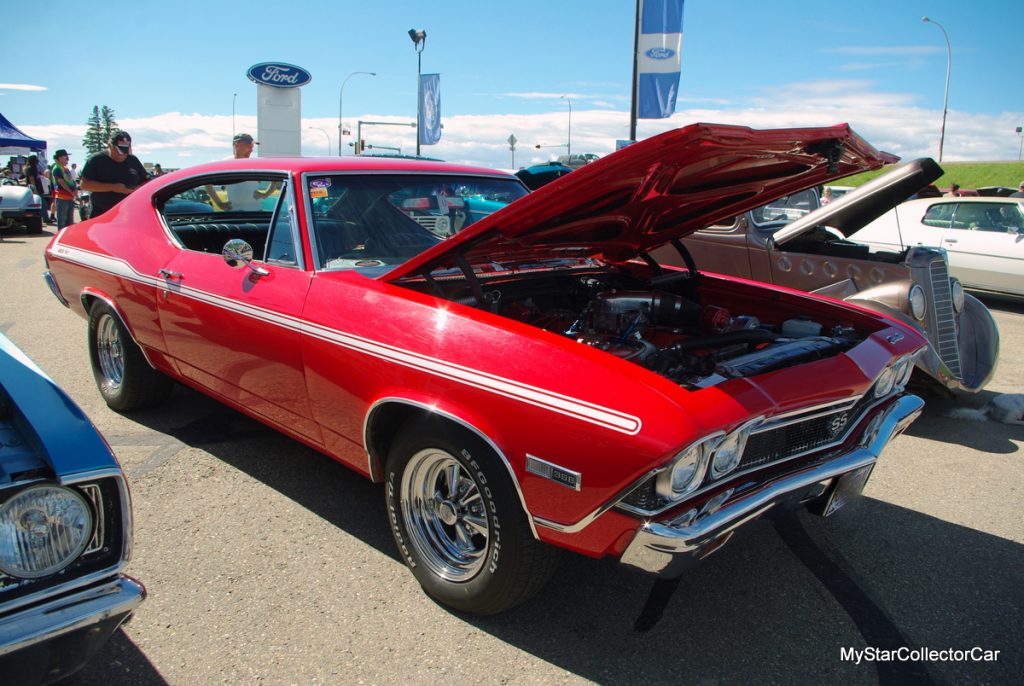 Randy owned a '68 Malibu with a 327 when he "was a kid" so he never lost his fondness for these legendary Chevelles. He started a search for another '68 Chevelle years ago and he found one in 2005. This was a rare SS396 with the 375-horse, 4-speed option. A buddy told him how rare this car was because it had the Super Sport option, 6000 rpm tachometer when lesser Chevelles had the 5500 rpm tachs plus its VIN ended in 123456.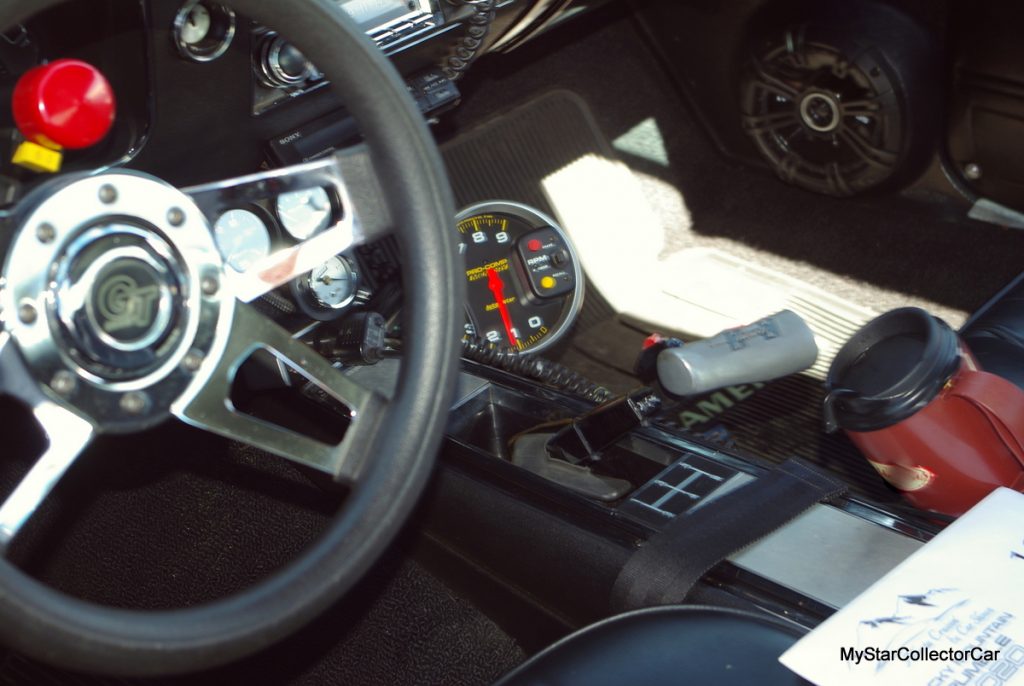 The negotiations took place over several months after Randy waltzed with the former owner. He said the guy sent him "over 200 pictures of the car" before the deal was cut but he said when he saw the Chevelle his only reaction was, "That's my car". Prior to the deal, Randy sold a '72 Chevy pickup and his wife's Fox-body Mustang convertible to acquire the Chevelle.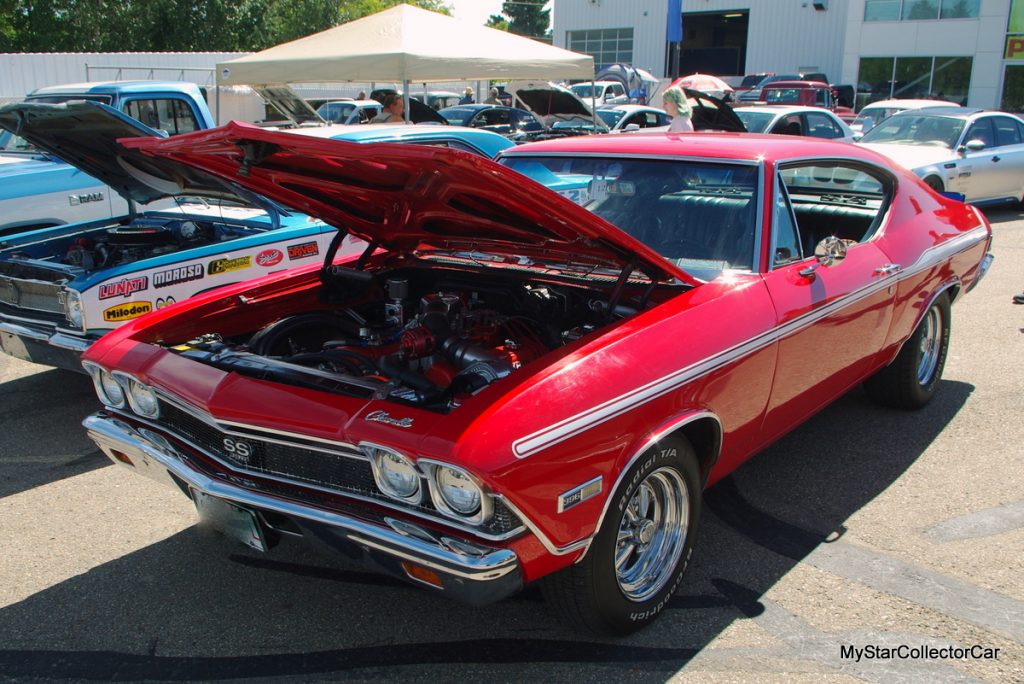 The Chevelle was in Albany, New York so Randy was about 2400 miles from home in Western Canada, but he chose to drive the car home. That proved to be an adventure because the M-20 4-speed combined with a 4:10 rear end meant an average speed of 55 miles per hour through the US and into Canada.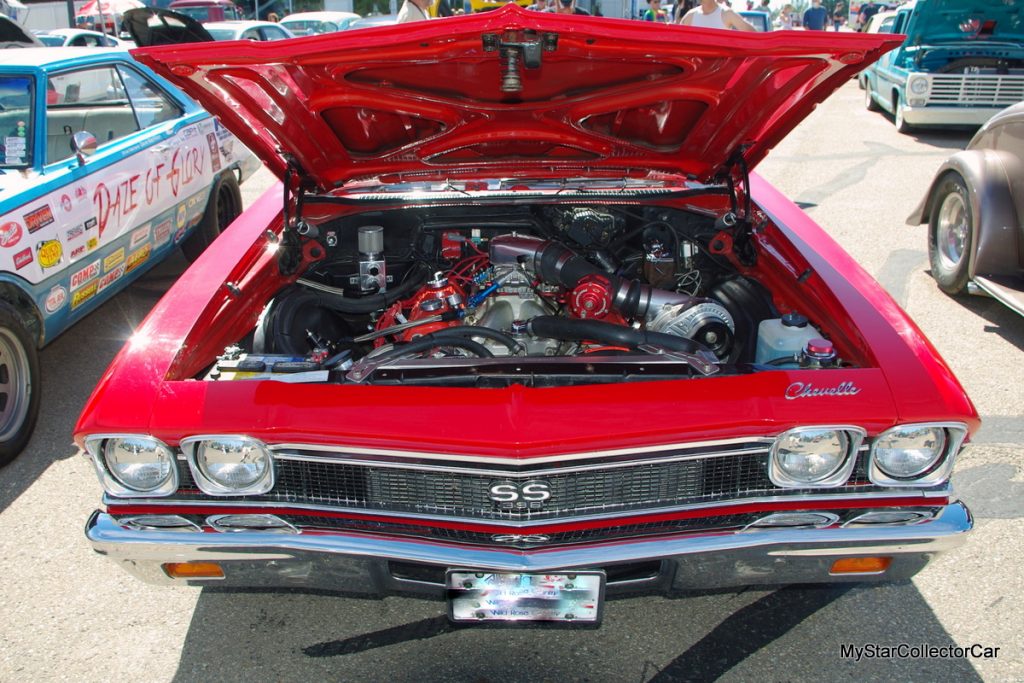 Randy explained how the trip wasn't perfect because, "there was a broken ring in one cylinder" but he still made it home in five days. Randy said he was "mobbed every time he stopped" because people wanted to talk to him about the Chevelle.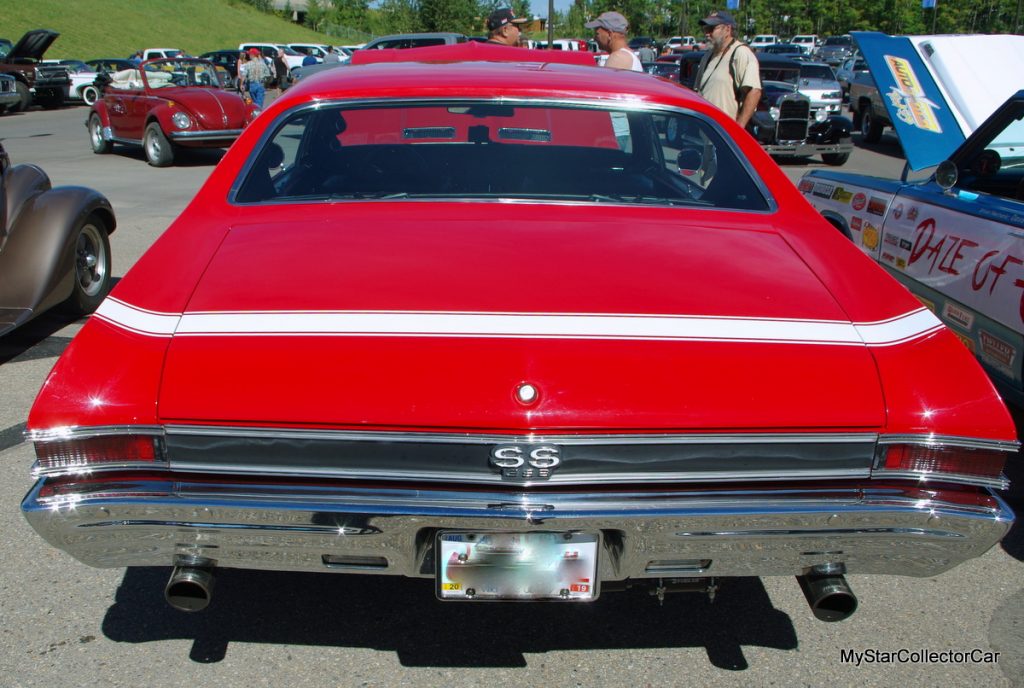 The '68 SS396 is a very unique and popular car, but Randy wanted to take the car to another level – on the street and at the track. The 396 was the first casualty followed by the M-20 and 4:10 rear gear.  Randy explained how he kept all the pertinent original parts (heads, intake, etc), but his SS396 took a big leap. Now it's a 5-speed, 489 big block backed up with a 3:73 rear end so it's loafing at 75 miles per hour (2300 rpm). This beast actually gets good gas mileage on the highway and it definitely has a passing gear.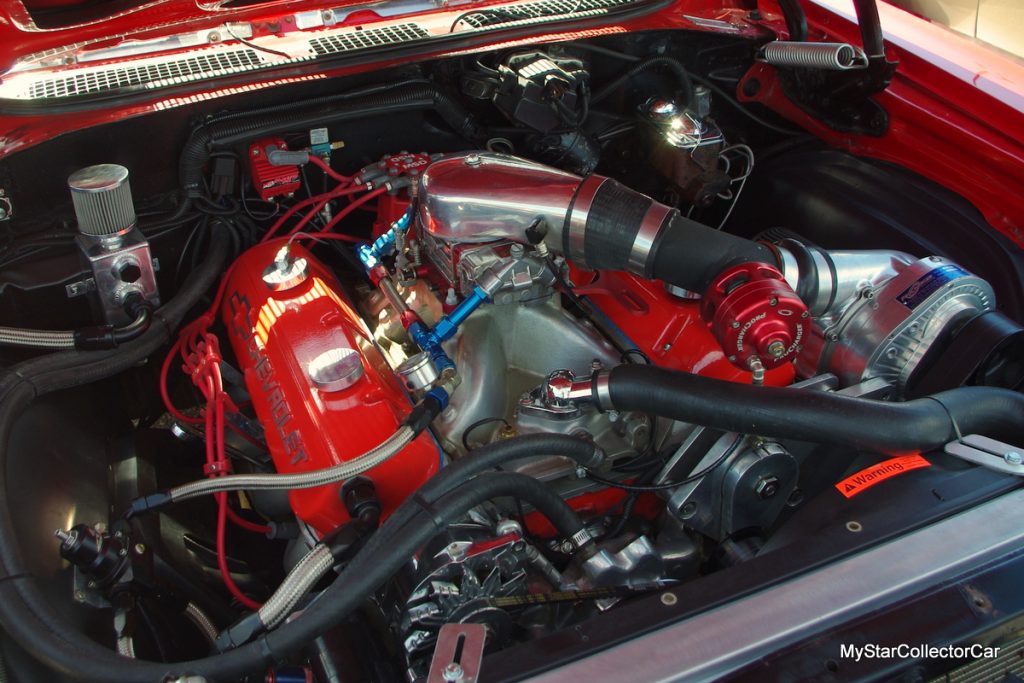 Bear in mind, this is now a supercharged 1000-horsepower car with 800 horsepower at the rear wheels and Randy's son Philip was the builder. Philip stamped the engine with 'Big Bro' as a nod to his future trademark as a builder so Randy is especially proud of that trademark.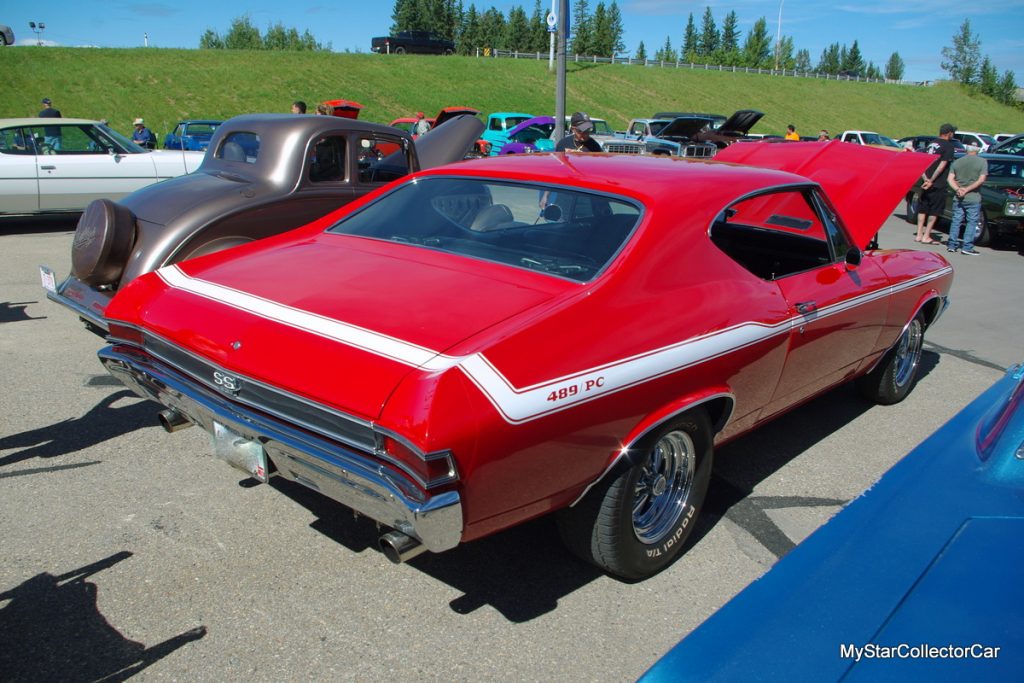 This car is a monster at the track so it has done a 7.33 1/8 mile at 100 miles per hour and before the heads were upgraded, it did an 11.55 ¼ mile at 115 miles per hour. Randy is very reluctant to crack the "need a roll cage barrier" so he resists the urge to unleash the full 1000 horsepower at the track.

Randy's favorite road trips are done with his two dogs, although he admits they "hate this car – the pit bull just shakes…especially when the electric cutouts (on the exhaust) are open".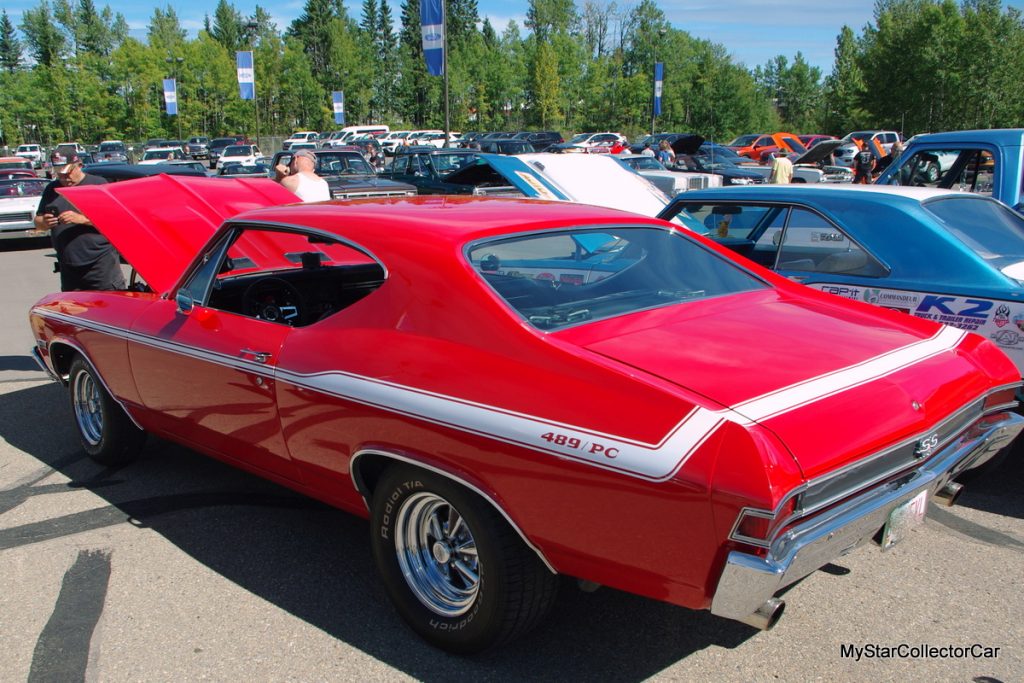 By: Jerry Sutherland
Jerry Sutherland is a veteran automotive writer with a primary focus on the collector car hobby. His work has been published in many outlets and publications, including the National Post, Calgary Herald, Edmonton Journal, Ottawa Citizen, Montreal Gazette, Saskatoon StarPhoenix, Regina Leader-Post, Vancouver Sun and The Truth About Cars. He is also a regular contributor to Auto Roundup Publications.
Please re-post this if you like this article