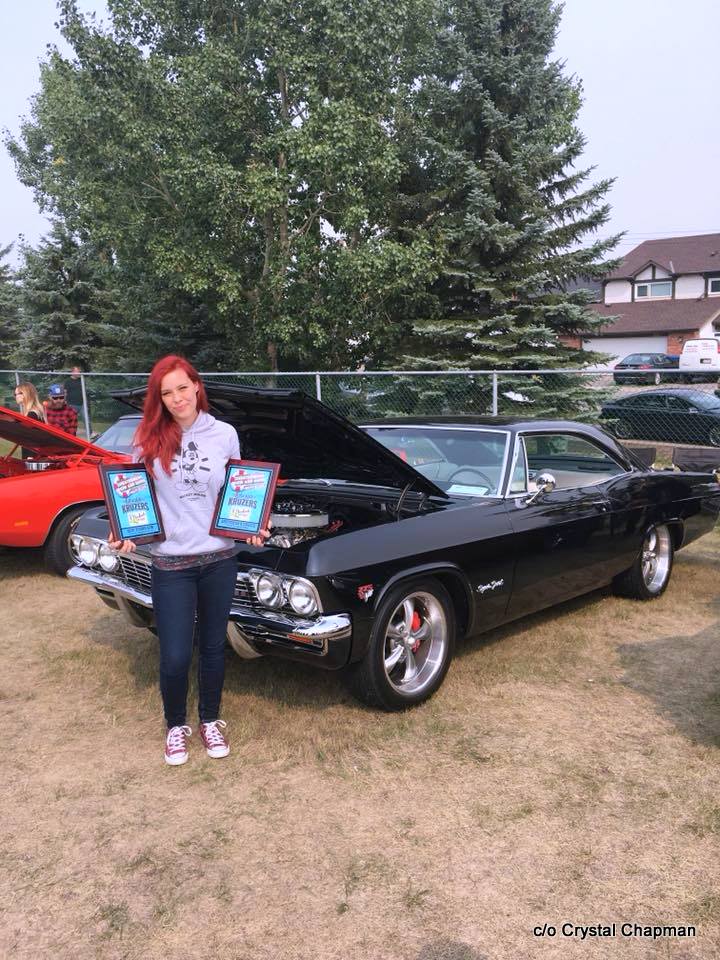 The father-son project is a relatively common theme in the world of old iron because that's what car guys do—they pass on their enthusiasm for the hobby to their sons.
The father-daughter project is far less common but thankfully, there are more women than ever involved in the hobby so there are young females who know all about the down and dirty side of a major project.
This is an amazing example of how far a father-daughter team can go when teamed up on a big challenge.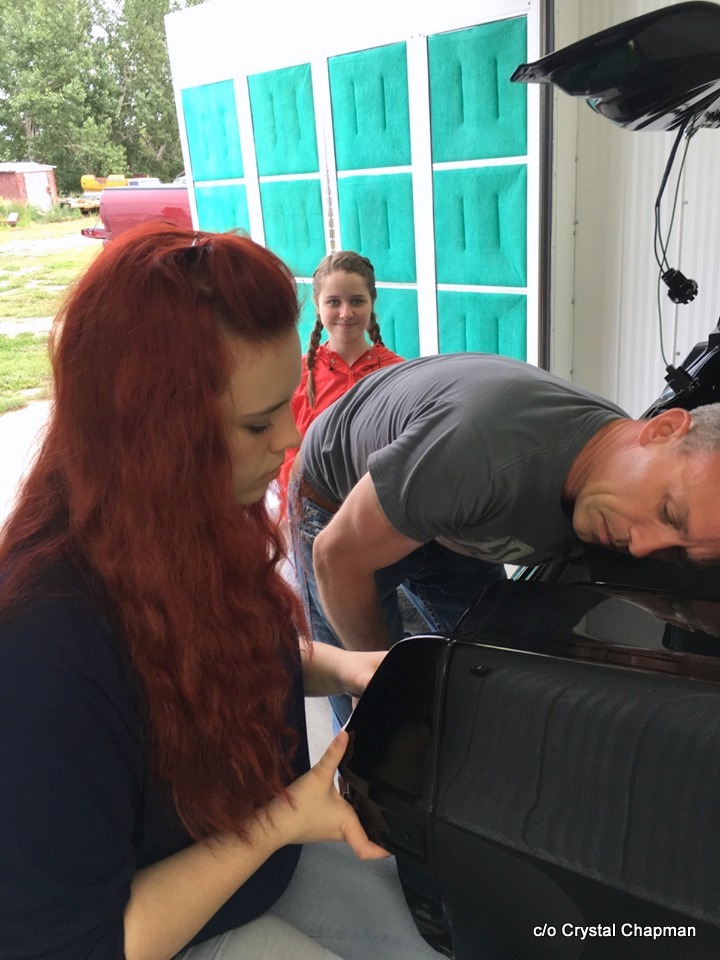 Crystal Chapman is the proud owner of Dean—an incredible resto-mod 1965 Chevrolet Impala. There are several moving parts in the story but it really begins with Crystal's father. He owned an early-70s Plymouth Duster when he was younger and one of Crystal's fondest memories arose from his classic Mopar. She's certain the Duster drew her into the hobby.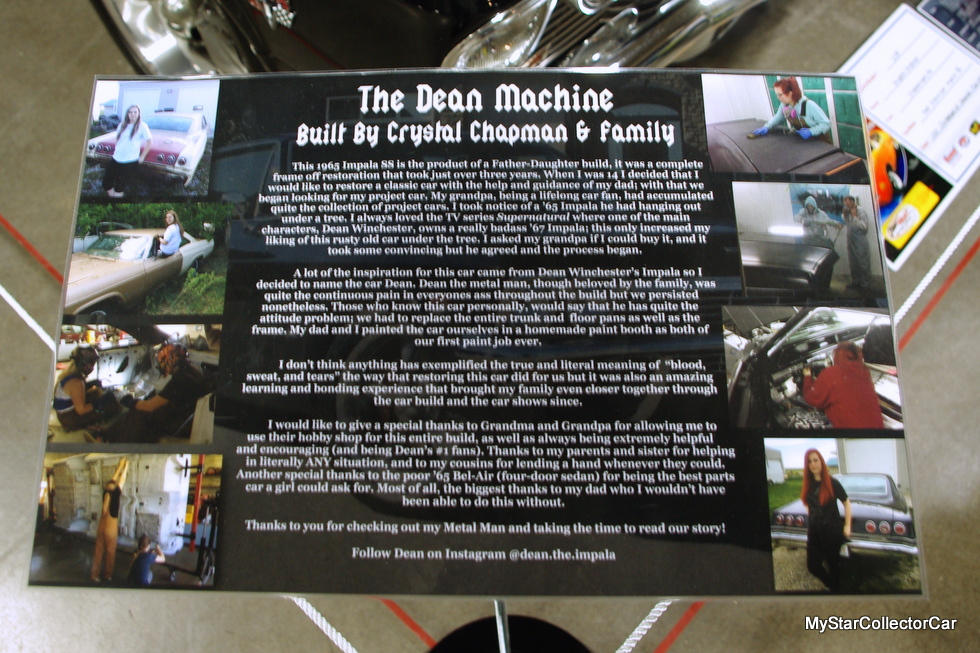 Her grandfather was another big player in her life because he is a huge car guy and he supplied the '65 Impala as the base for the project. This wasn't a pristine car in any sense because it was mouse-infested and rusty—two major red flags for any starting point.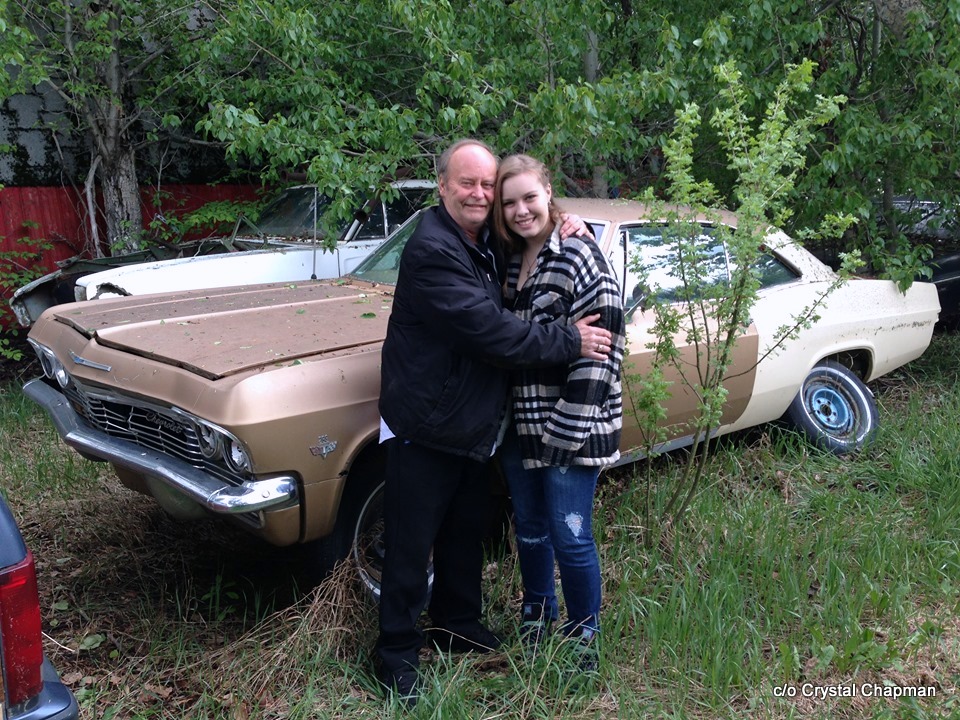 Crystal's father was clear on the game plan—he said, "If you start on this car you can't quit" and he held her to the commitment. This was definitely a team effort because Crystal said every member of her family played a role in the project. Her dad researched the process then he and Crystal would put theory into practice.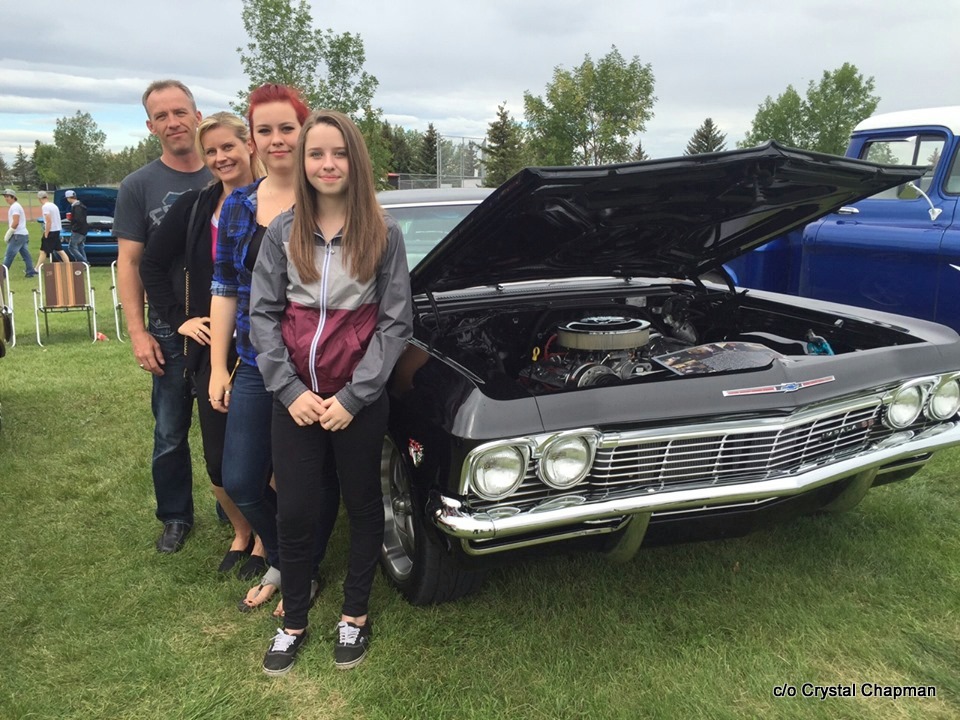 They took on the dirty, nasty side of a car project and gained knowledge at every step. Crystal learned how to mig weld—she said her first efforts looked like "nasty lumps of metal but they got a lot better". They cannibalized a '65 Biscayne 4-door sedan for parts because the Impala's quarters were about two feet of rust and one foot of metal; the frame was gone on the Impala and the trunk was history.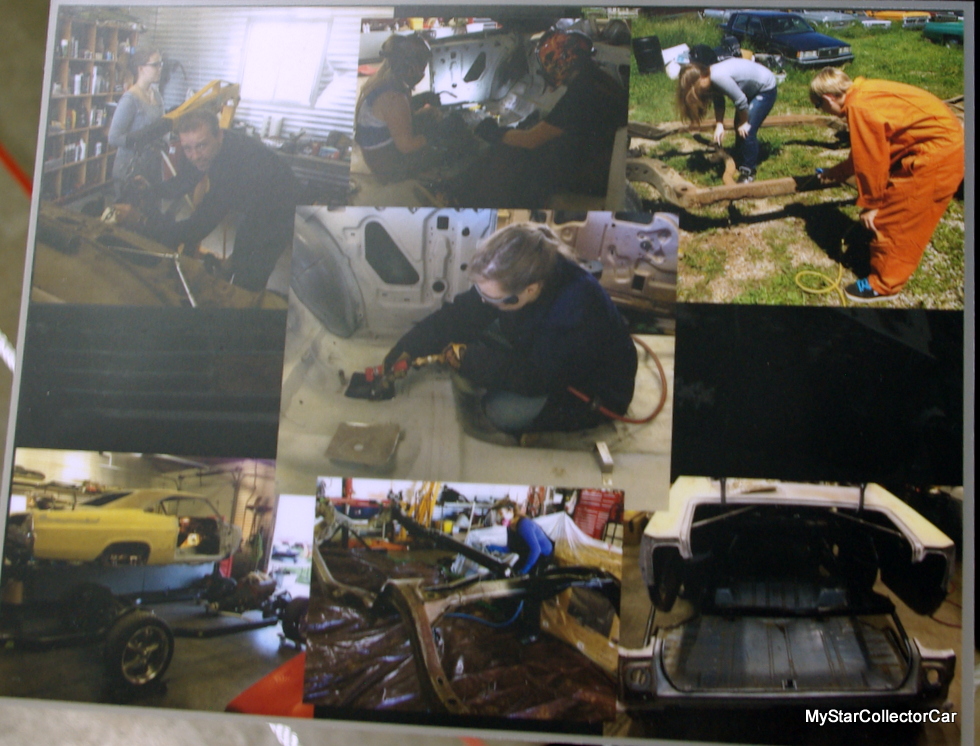 She also learned how to paint a car and the only drawback was found when her "arms got tired" so she'd hand the paint gun to her dad because there are several coats of black paint on this beauty. The Impala was a massive job and it took about four years. Crystal now has a deep understanding of the work behind a great paint job because she sanded it with 5000 grit paper; polished it and repeated the process over and over.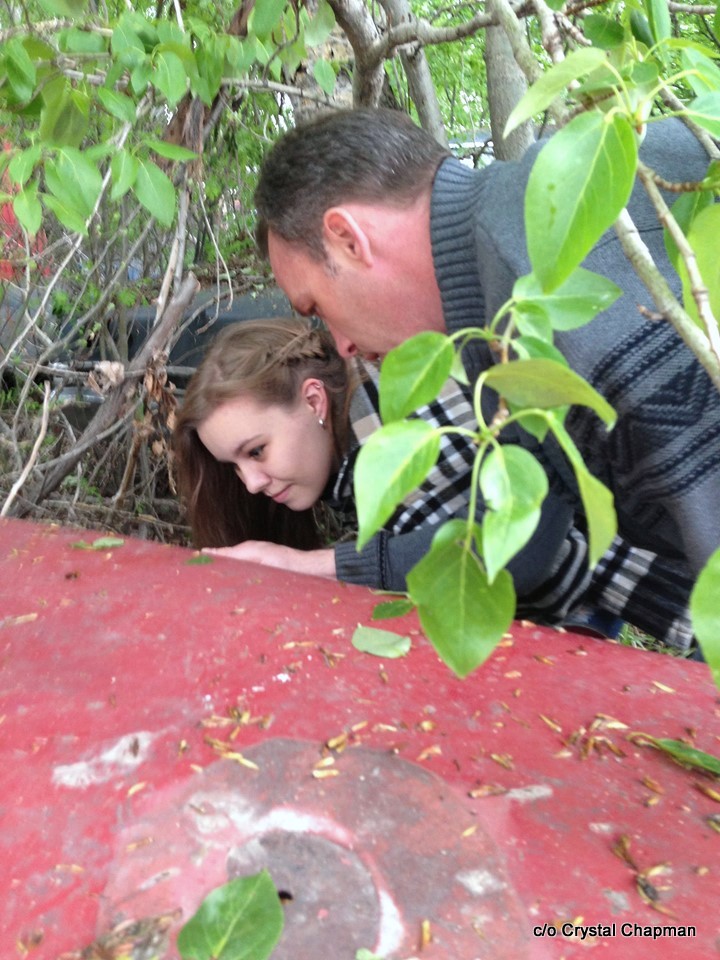 There's a ZZ5 crate engine in the Impala now and it's matched to a 700R4 transmission and 12-bolt 3:55 rear end plus there are massive disc brakes at all four wheels so this Impala is a cut above its stock form.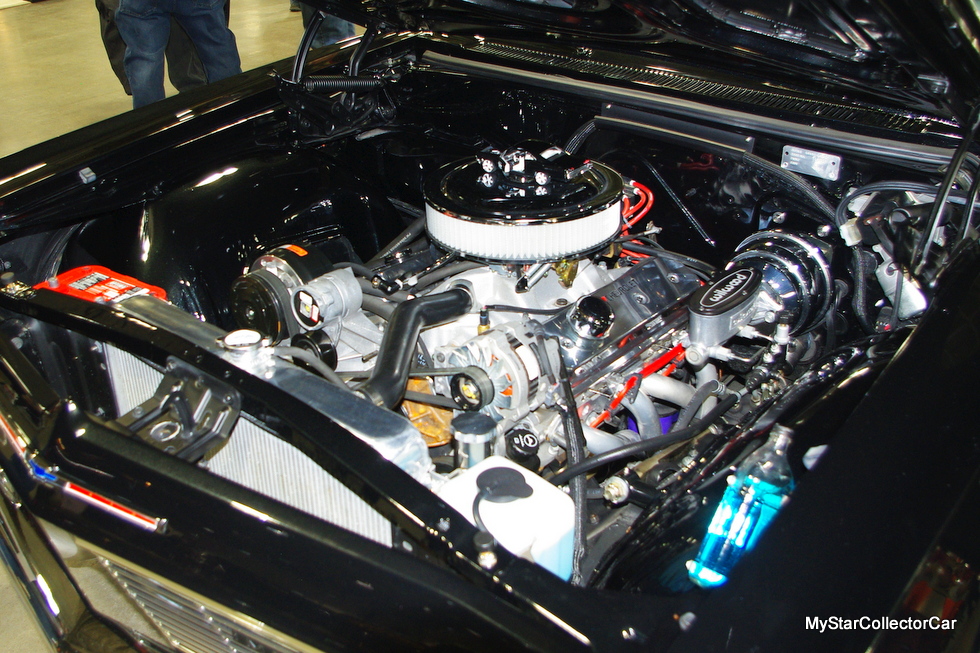 Crystal put it to the test within weeks of completion when she drove it to the Goodguys Show in Spokane. She faced the usual comments when she drove it into the show—comments like "Cool! Your dad let you drive his car" but Crystal takes it in stride because she know she talks the talk and walks the walk in car guy world.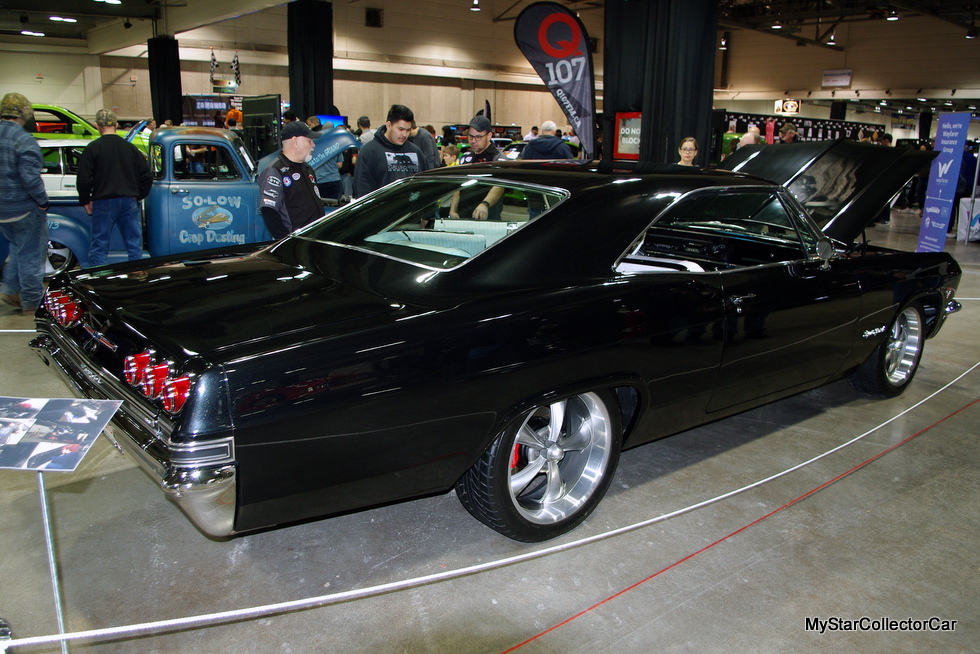 The car has won trophies at every show it's been in so that's a big endorsement of the work that went into Dean the '65 Impala (named after Dean Winchester in TV's Supernatural).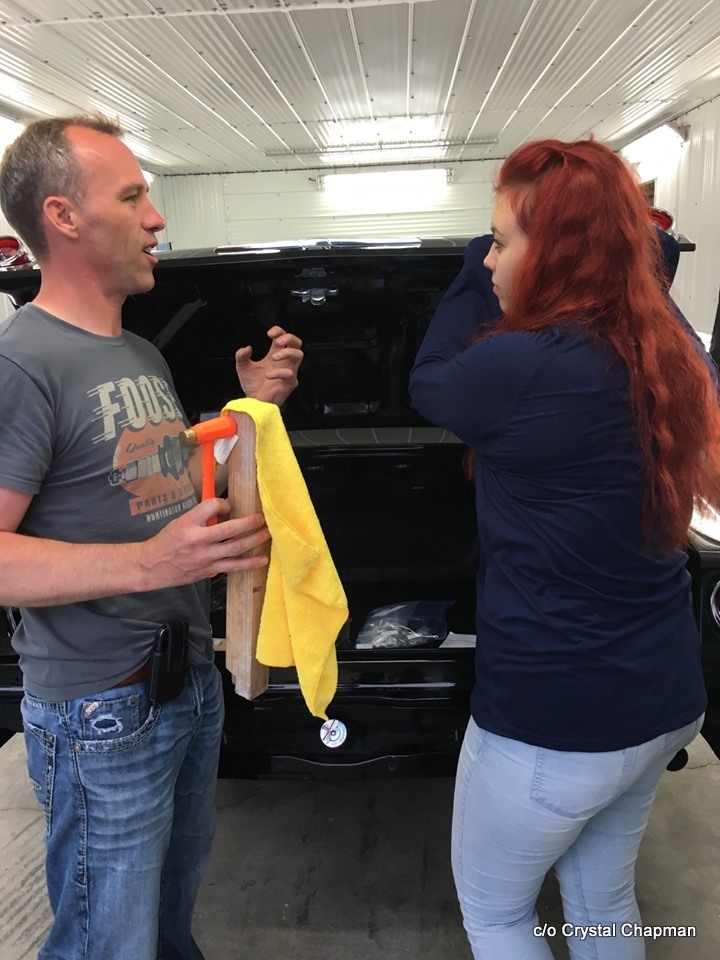 Crystal likes the trophies but her biggest takeaway is how this car brought her family together—she calls that kinship the best award of all.
By: Jerry Sutherland
Jerry Sutherland is a veteran automotive writer with a primary focus on the collector car hobby. His work has been published in many outlets and publications, including the National Post, Calgary Herald, Edmonton Journal, Ottawa Citizen, Montreal Gazette, Saskatoon StarPhoenix, Regina Leader-Post,  Vancouver Sun and The Truth About Cars. He is also a regular contributor to Auto Roundup Publications.
Please re-post this if you like this article.