Ford is one of the largest domestic car makers in North America and has established itself as one of the largest automotive builders on this side of the pond.
It has always been a dog-eat-dog world for domestic car manufacturers and Ford has always been able to hold its own in this department.
MyStarCollectorCar decided to look in the rear-view mirror and showcase Ford's major design changes during the 1950-70 production years. Our readers love our weekly 'Five for Friday' articles, so MyStarCollectorCar will feature five Ford models built over a 20-year period. The segments are divided into five-year increments because of the major style changes that occurred on Ford cars during that short time frame.
Most car guys are aware the Shoebox Ford debuted in 1949 and took the domestic car market by storm because the car was a complete departure from its stale-dated 1948 predecessor. MyStarCollectorCar has showcased the Shoebox Ford on many occasions over the past 13 years because we believe its then radically new design is an excellent launch point for this article.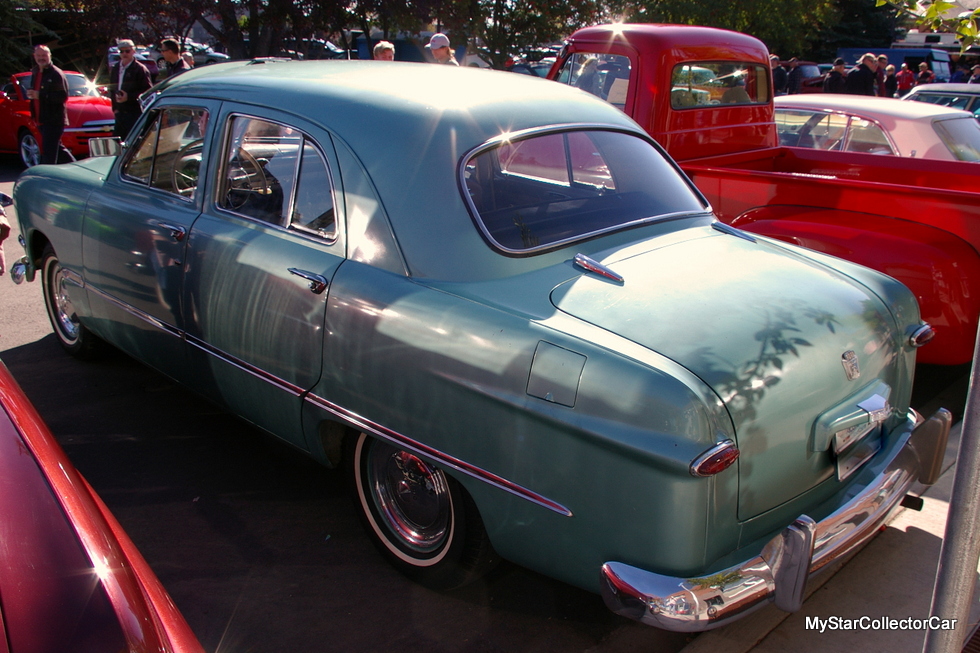 We picked the 1950 Ford because it is a well-qualified Shoebox Ford, plus it was built during an even-numbered year and suits our numerical needs for this article.
There were only a few years between the 1950 Ford and the 1955 Ford, but five years is an eternity for both hamsters and old school car designers. Therefore, our second Ford is a completely different beast compared to the earlier 1950 version.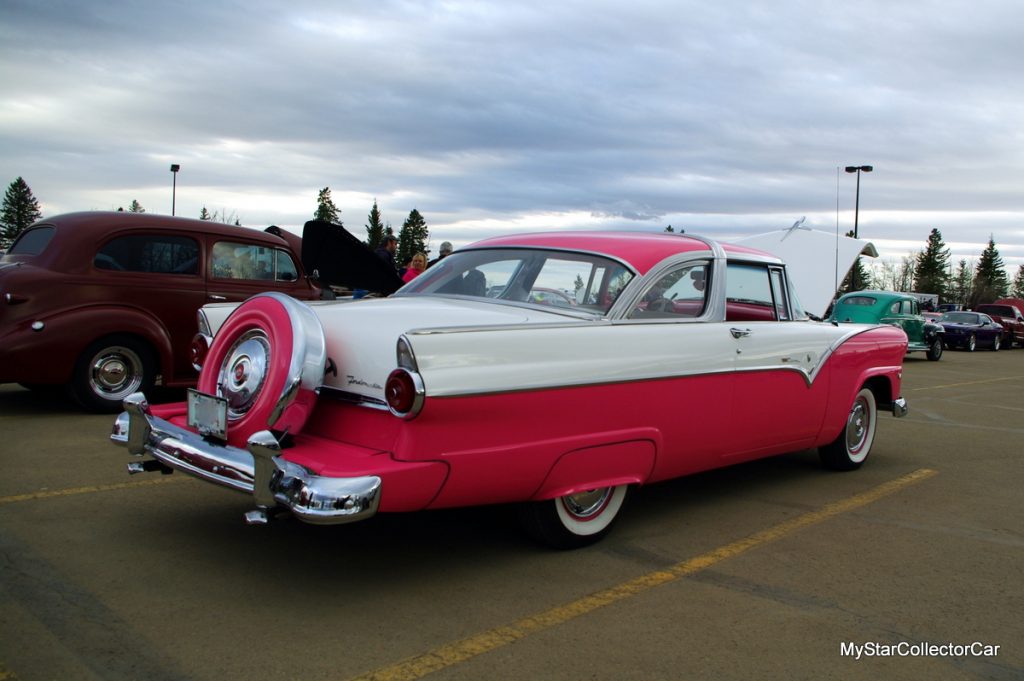 The '55 Ford had modest tail fins that moved it into a jet age style in a big way because it was lower, leaner, sleeker and faster than the '50 Ford.
The dawn of the 1960s was a pivotal year at Ford so MyStarCollectorCar's third choice, the '60 Ford, was a complete departure from the '55 Ford. The result was an early rocket age design that was a stylish blend of curves and fins for the 1960 Ford's bodylines.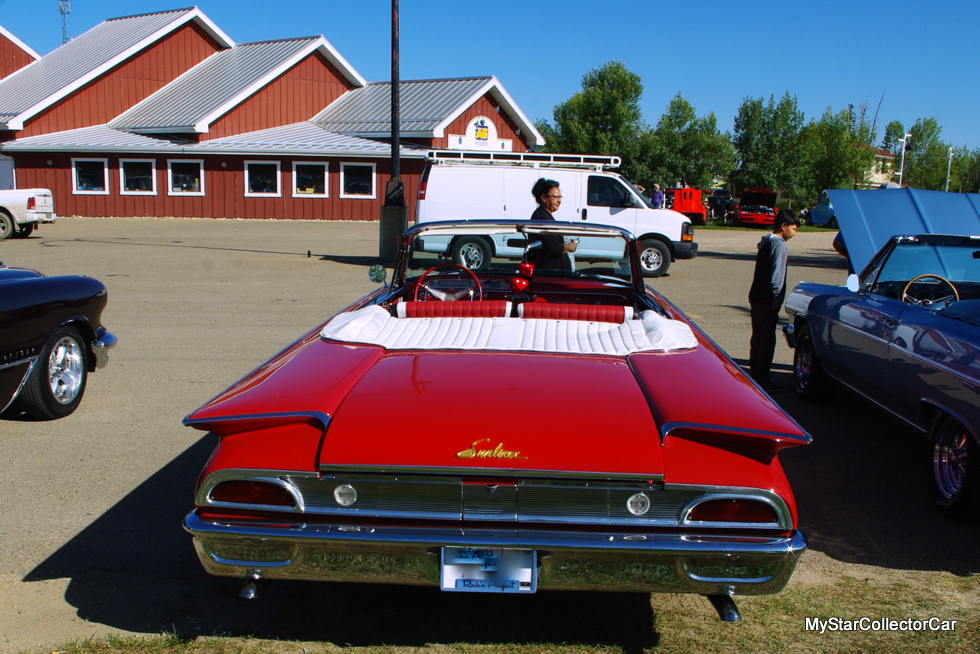 The '60 Ford had modest rear fins, but they were now horizontal, began at the front of the car, and barrel-rolled into the rear quarter panels in terms of overall design. Additionally, the 1960 Ford now sported four horizontally mounted headlights, unlike the two headlights on the '55.
MyStarCollectorCar jumped ahead another five years to find our fourth addition to our Ford list, namely the 1965 Ford. The '65 Ford was also a complete departure from its 1960 predecessor in overall design. There were no tail fins of any kind on the 1965 Ford, plus its bodylines were less curvy and more slab-sided than a '60 Ford.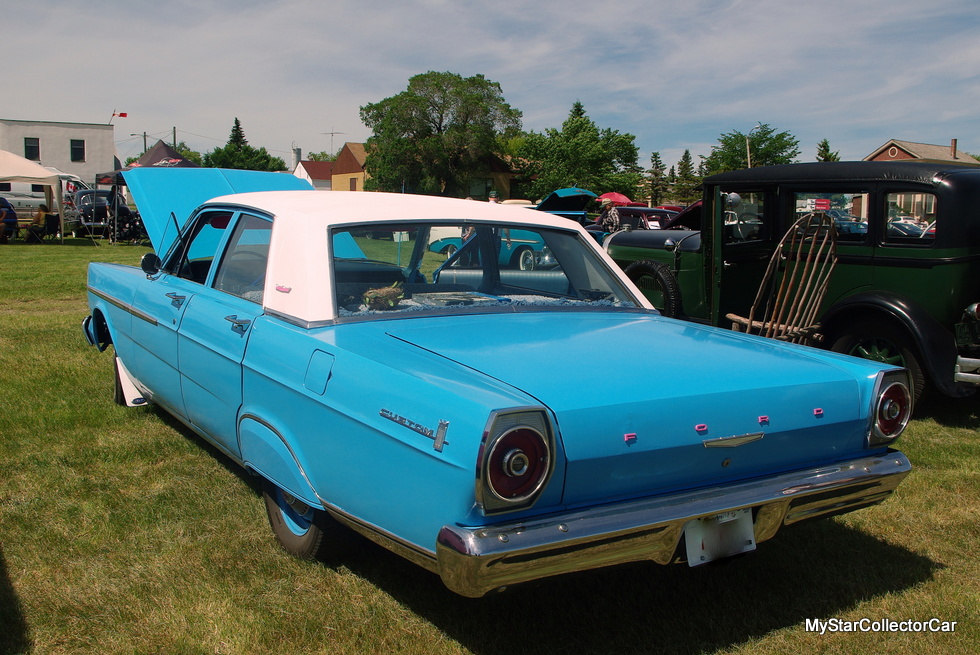 The '65 Ford also had four vertically stacked headlights and taillights that ran from top to bottom on the car's rear deck and looked like a circular UFO was partially squashed in a trash compactor. The 1965 Ford looked nothing like a 1960 Ford in any discernible way.
The fifth and final addition to our 'Five for Friday' list will come as no surprise to MyStarCollectorCar readers who have mastered basic arithmetic: the 1970 Ford. The 1970 Ford is an excellent example of a luxury barge that clearly shares the Lincoln's DNA-but did not require your first-born child as collateral at the dealership.

The 1970 Ford was a large-and-in-charge car that was not meant for ¼ mile drives as much as it was designed to handle 500-mile Sunday drives in armchair comfort. The '70 Ford's headlights also returned to a four light horizontal location on the front of the car and were even hidden from view in some upscale models.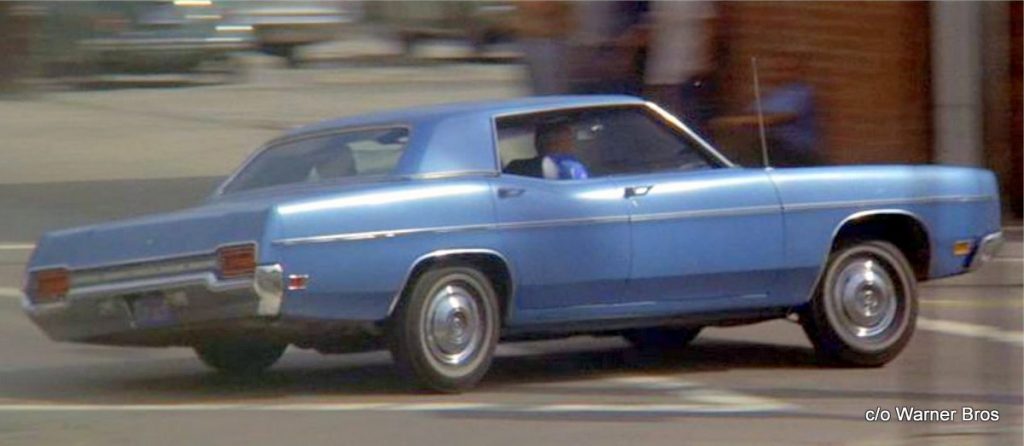 In short, the 1970 Ford did not look anything like a 1965 Ford, a style trend that would become less obvious as the company moved into the Seventies.
BY: Jim Sutherland
Jim Sutherland is a veteran automotive writer whose work has been published by many major print and online publications. The list includes Calgary Herald, The Truth About Cars, Red Deer Advocate, RPM Magazine, Edmonton Journal, Montreal Gazette, Windsor Star, Vancouver Province, and Post Media Wheels Section.