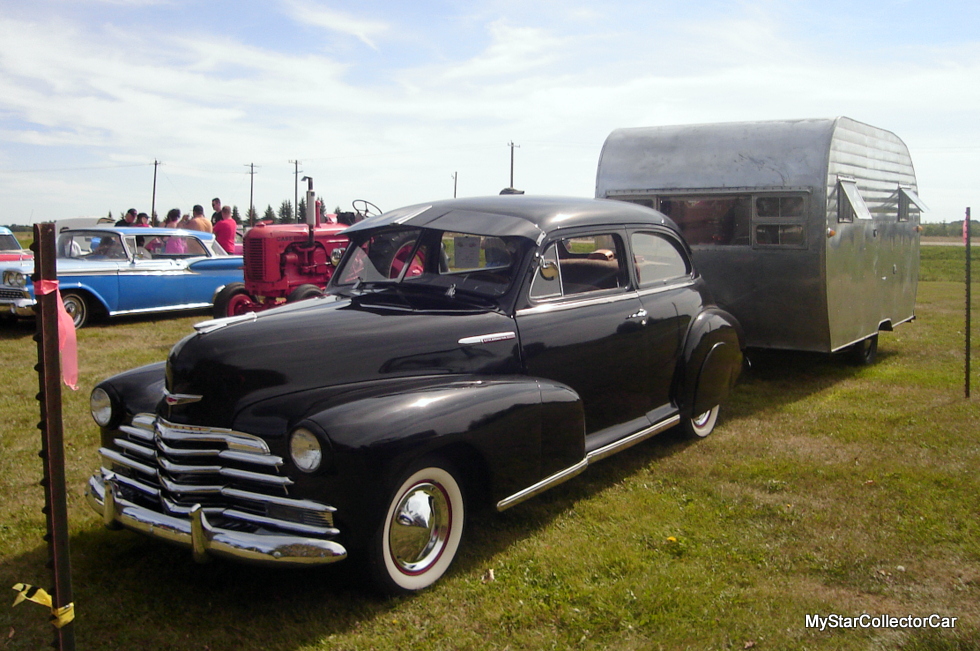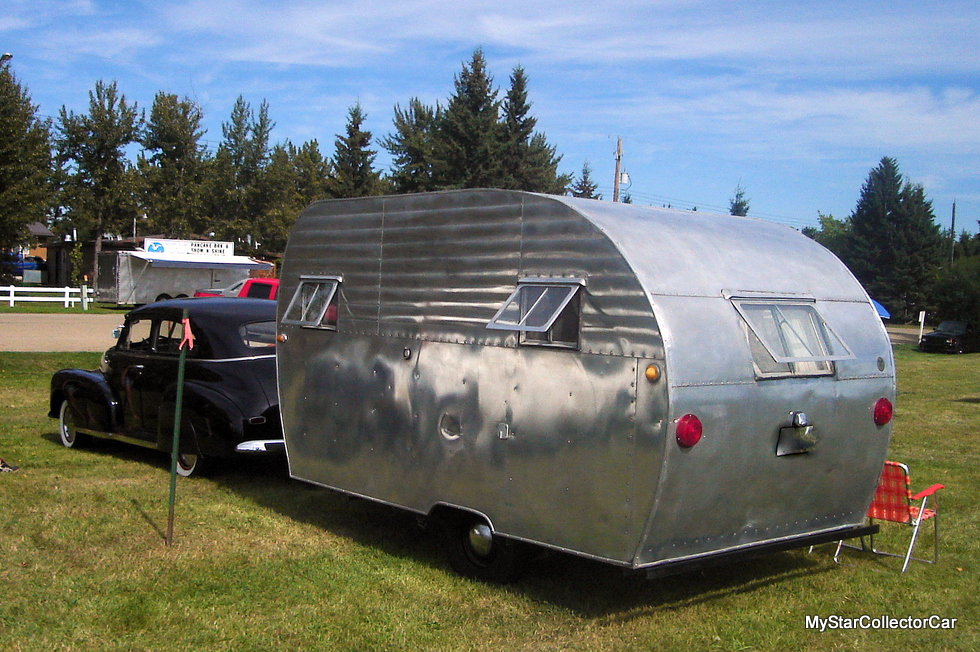 We were at a car show in 2013 and discovered a beautiful 1947 Chevy two-door sedan with a vintage trailer.
'The combination drew a lot of attention because there are few opportunities to see a pre-1950 car with a pre-1950 trailer.'
We took a few notes from the car and trailer's congenial owners, LaVern and Bonnie Brower, then we moved on to the next vehicle.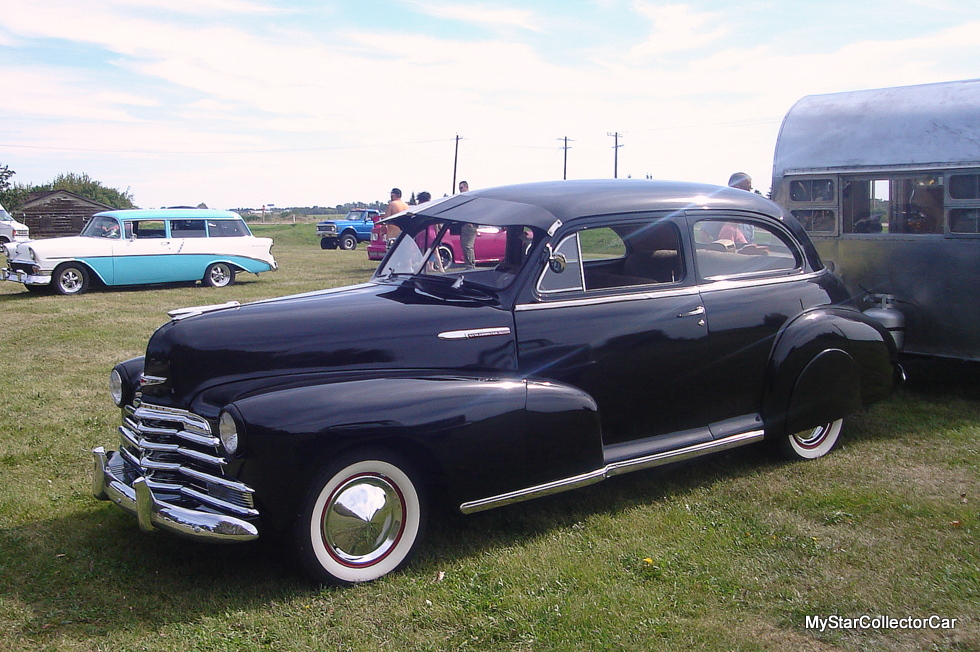 Somehow this story got buried under the avalanche of stories we have gathered since 2013 and was found in March 2016.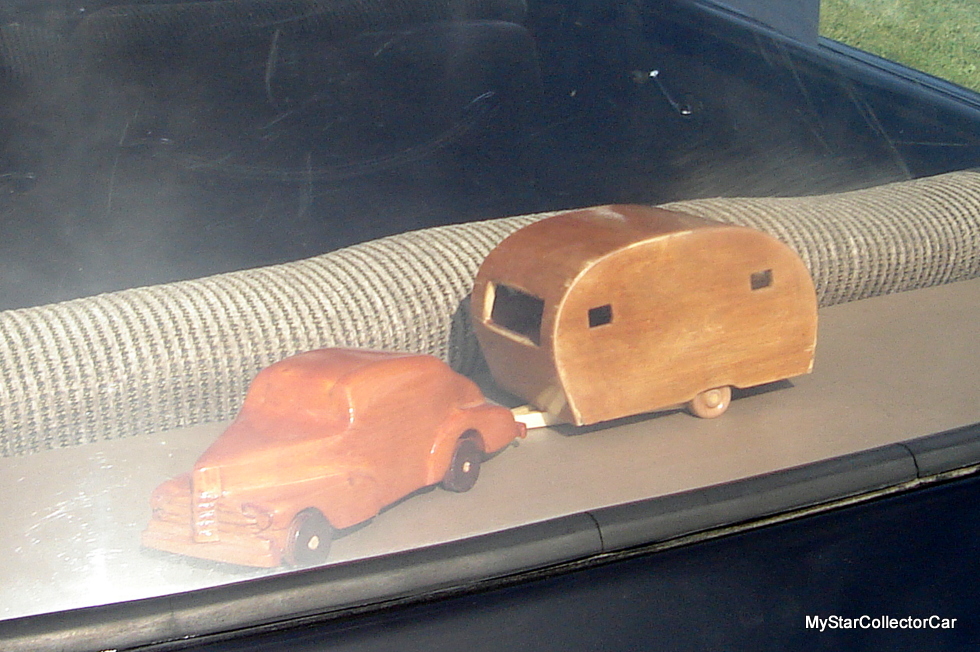 We wanted to run it under our better-than-later rule because a vintage car and trailer combination is a highly worthwhile story for MSCC.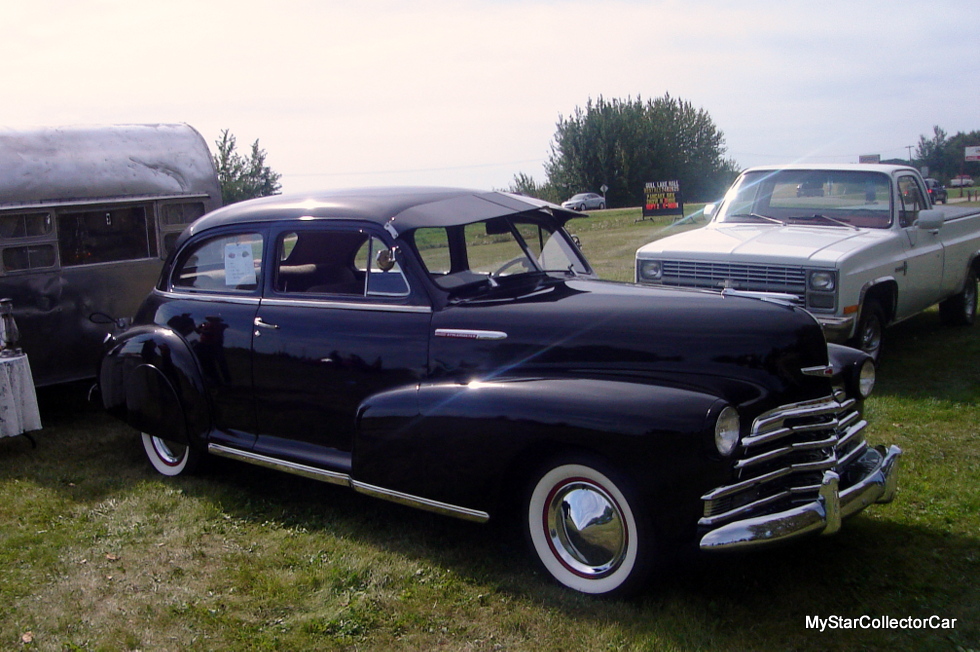 LaVern explained why he chose a 1947 Chevy: it was a replacement for his first car which was also a 1947 Chevy. Lavern recounted how he sold a horse when he was 15 to purchase the original car for $100.
He was not allowed to take his first car on the road so he drove it around on their family farm until a fateful day when he drove it into a straw stack where it went up in flames. The incident left the car well beyond repair and sent LaVern on a search for a replacement.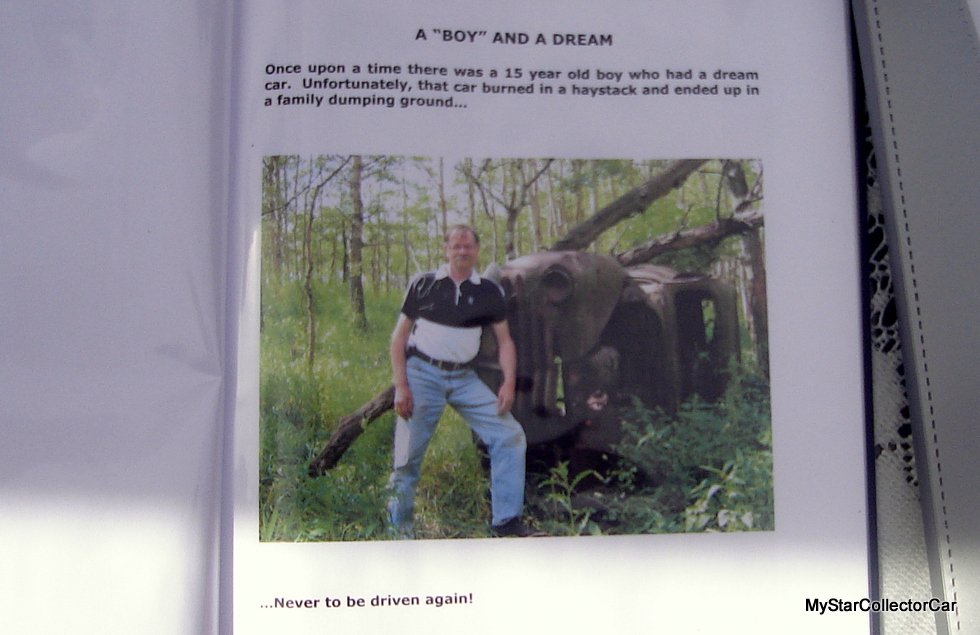 He found his current 1947 Chevy about 8 years ago and has spent a considerable amount of time working on it over that time frame. LaVern replaced the original 216 six with a 235 out of a 1955 and will use it more frequently on the road once he works out the signal light issues on his Chevy.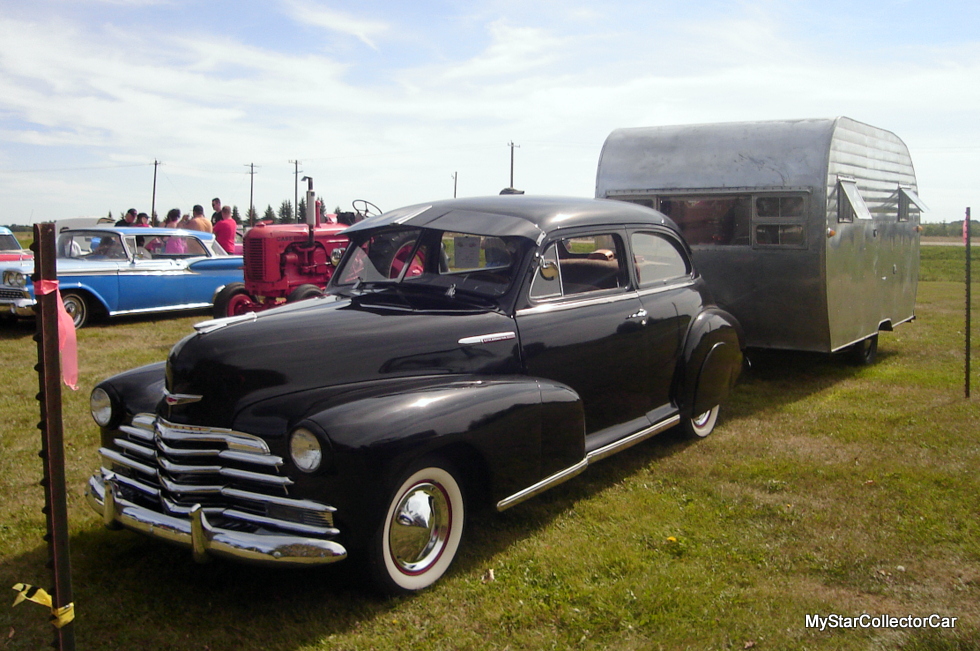 The signal lights are an important add-on for LaVern because a 21st century world means most drivers are not familiar with old-fashioned hand signals. Thus he has not driven the Chevy on long trips until he works out the bugs in the car.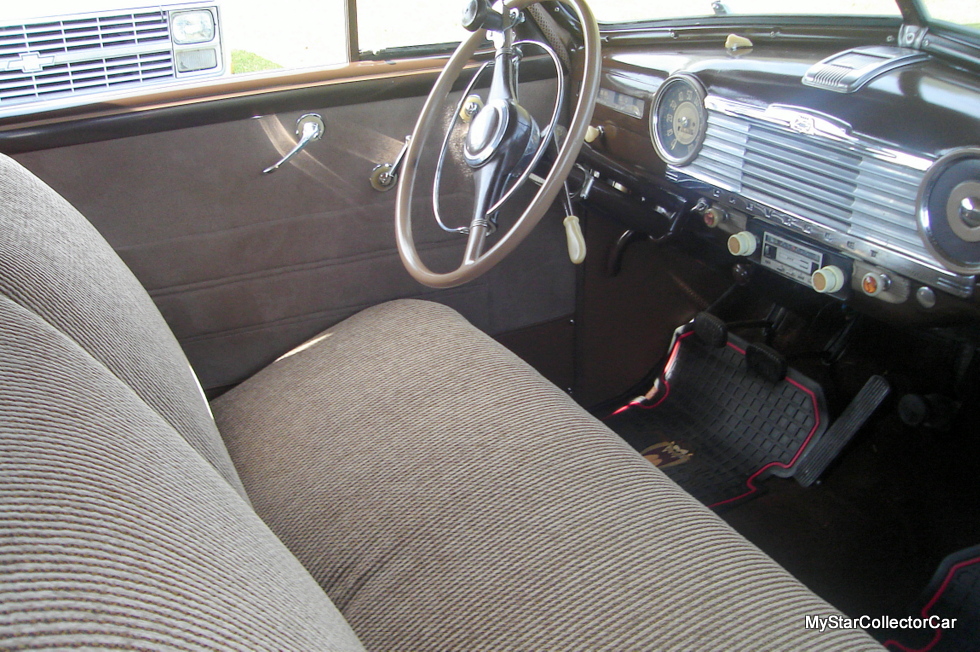 LaVern recounted a short road trip with Bonnie in the car to celebrate their 50th wedding anniversary. They fell short of their goal when a burnt wire put them on the side of the road about two miles from their destination.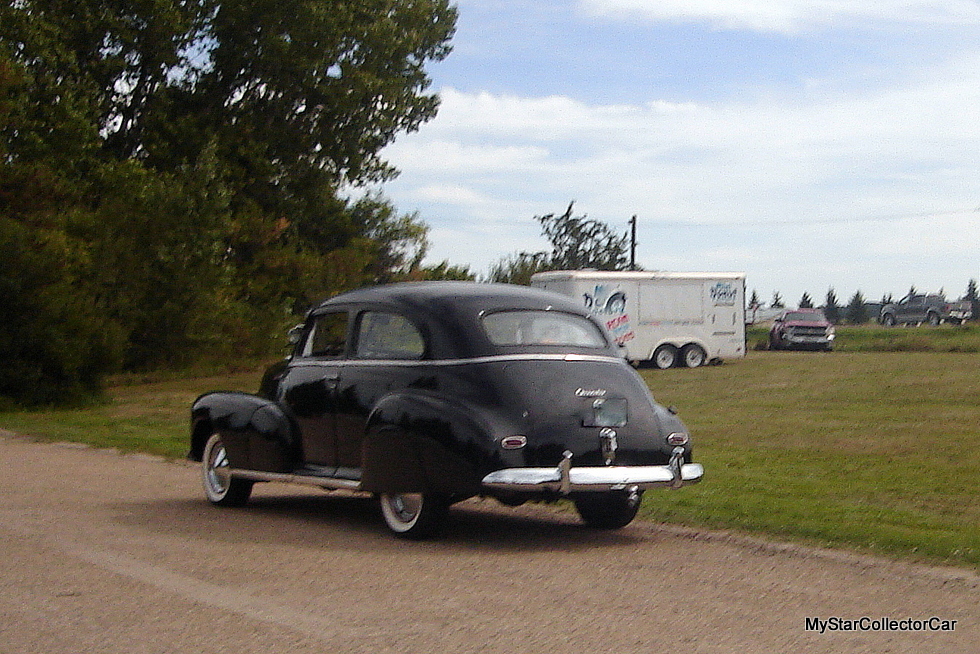 They had to "pull the car back home" in LaVern's words and the experience delayed any future long excursions until he is comfortable with his signal light progress- optimistically this year. LaVern noted his Chevy can set a comfortable 55 mph pace on the road during the brief time it has been on the highway.
The trailer is towed by a 1983 Chevy truck that was purchased brand new by LaVern's father and has pulled the trailer through the Rocky Mountains to the West Coast on one road trip. Look for more on the past, present and future story about the family legacy truck in a future MSCC feature.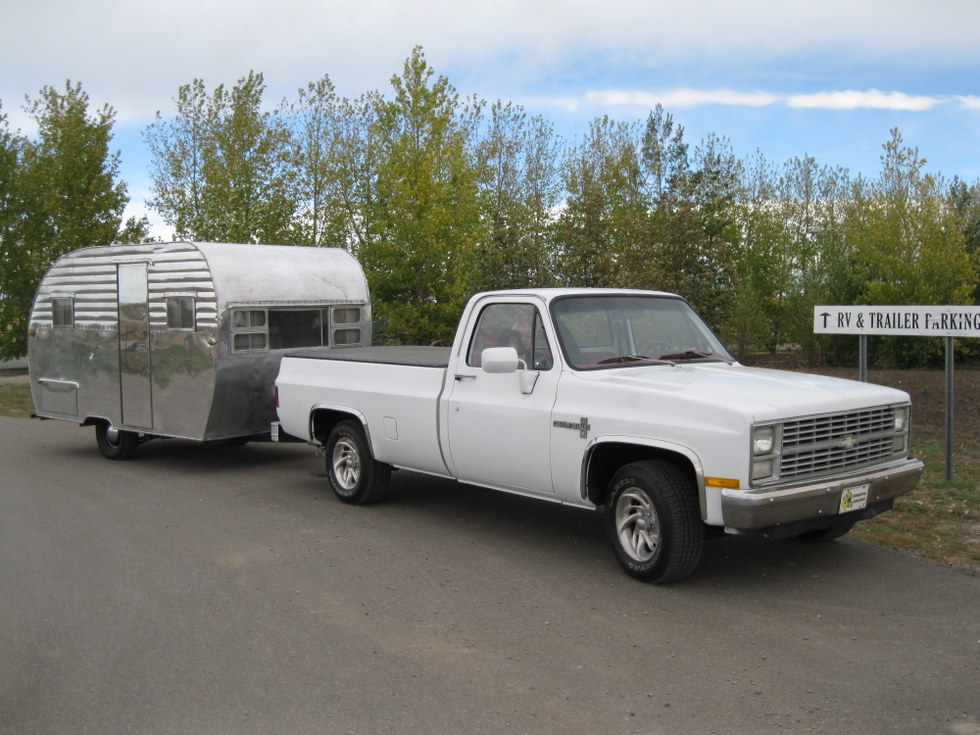 LaVern has been unable to identify the exact brand model of his trailer and has narrowed it down to a late 40s production date because of its components. LaVern added it "pulled heavier" than a new trailer because of its weight.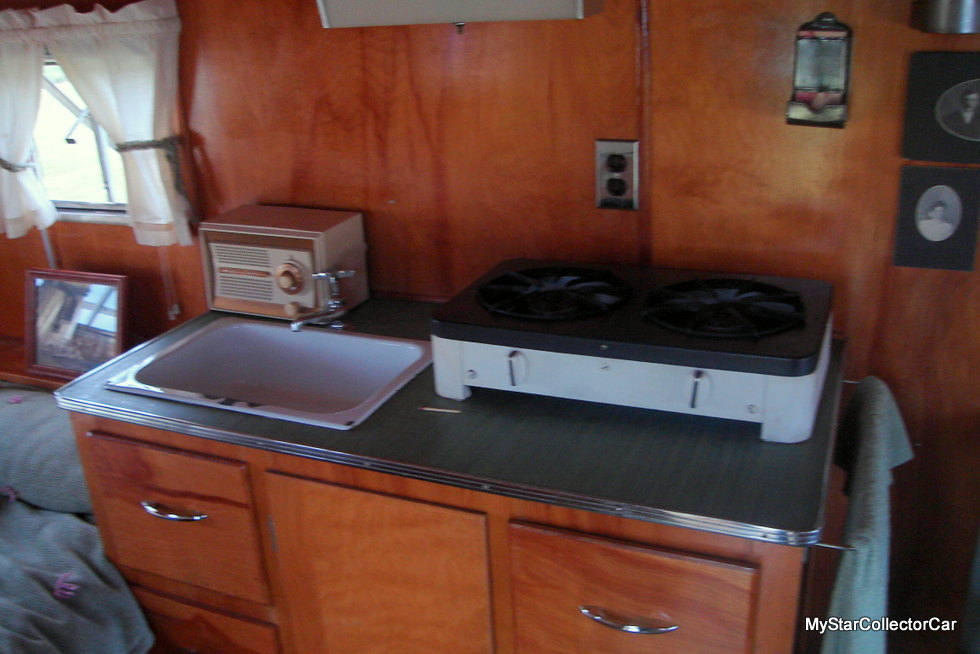 The trailer required restoration work, including a significant amount of birch inside the trailer.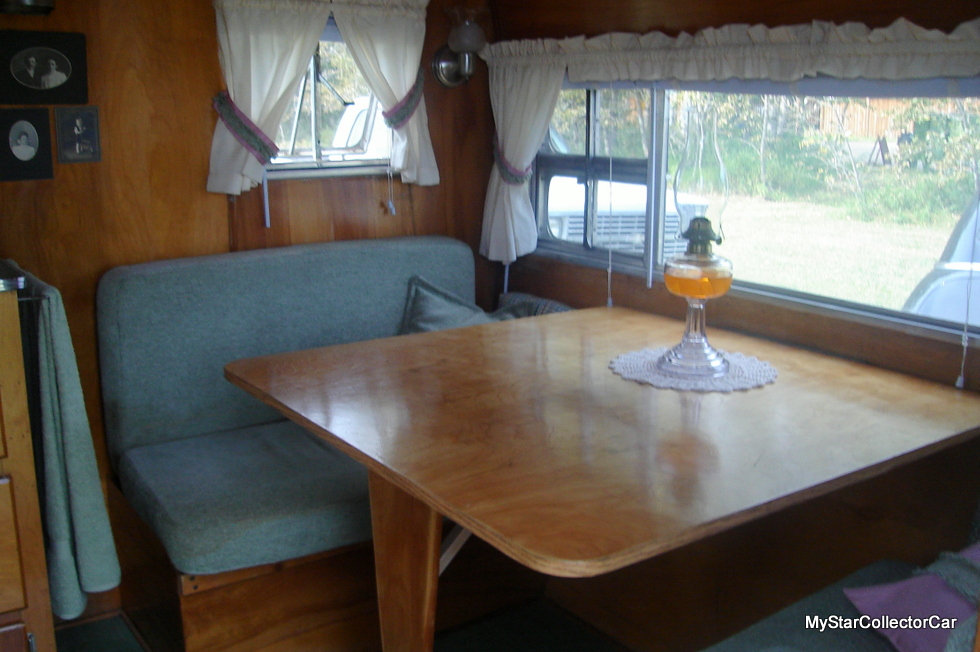 We like the direction LaVern and Bonnie have taken with their 1947 Chevy and vintage trailer because it is a trip down memory lane.
That is the best possible route for car guys and girls.      
Jim Sutherland
CLICK HERE to Like us on Facebook
CLICK HERE to Follow us on Twitter
CLICK HERE to Follow us on Pinterest
Please re-post this if you like this article.