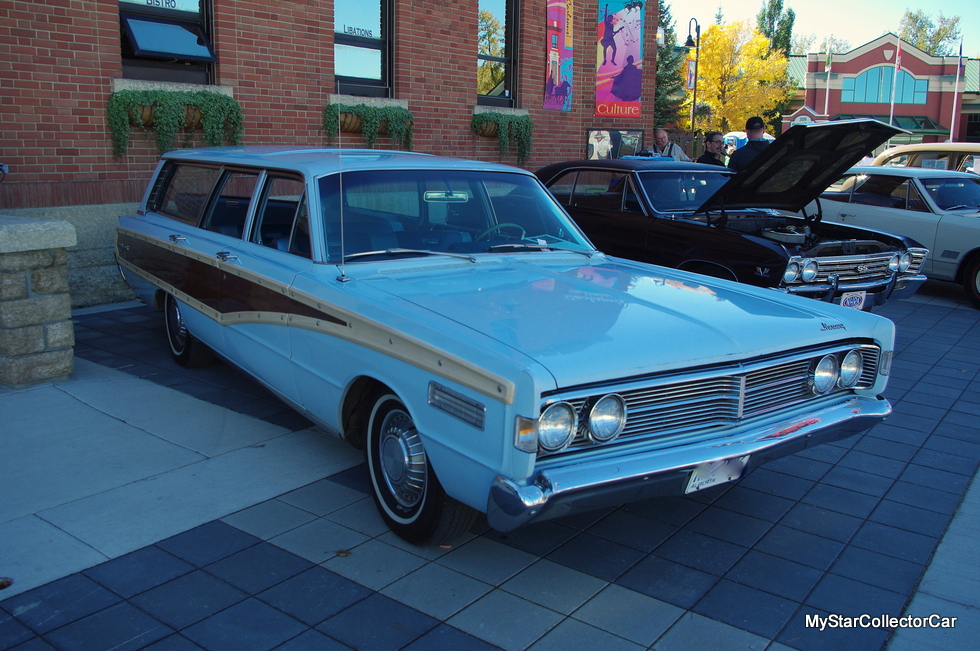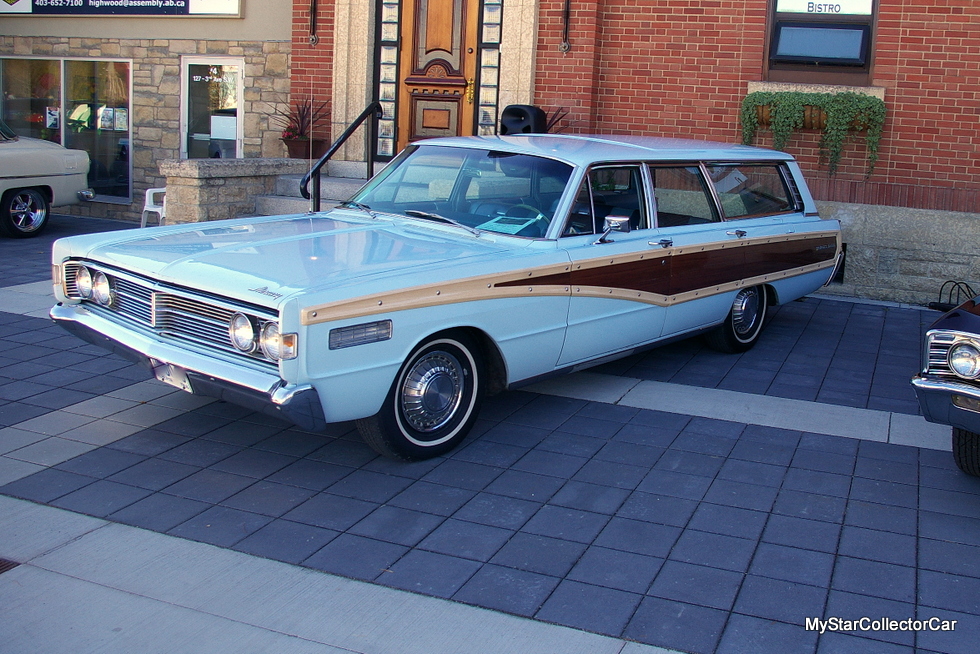 We started MyStarCollectorCar with one basic idea: Every vintage vehicle has a story behind it and our job is to find that story.
Some stories are more interesting than others and we have learned to separate the chaff from the wheat when it comes to a good story that will reach our MSCC readers.
'Every now and then we will find a very interesting ride and no owner at a car show. We don't blame any owner who decides to go on a tour because they are already familiar with their own rides and are interested in other peoples' cars.'
The case of the missing owner means we will wait around for a while to see if they return to their vehicles. Eventually we have to move on to another vehicle and potential story because an owner in hand is worth two on a car show stroll.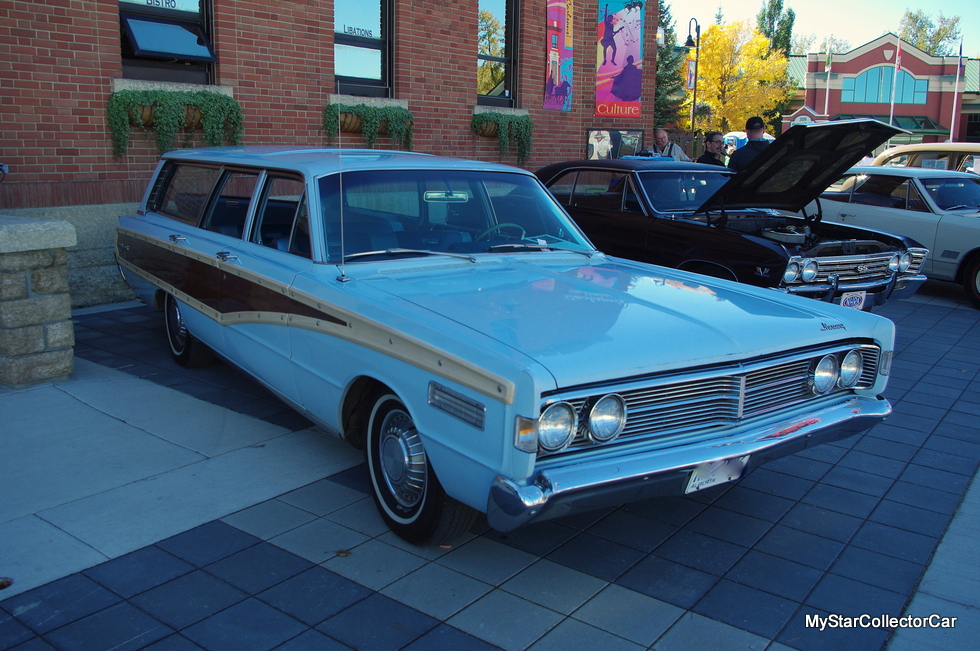 We leave a business card and a note about how to contact us under the windshield wiper if we are unable to connect with the owner, a policy that works fairly well as our MyStar brand grows in the car hobby. However, we do occasionally strike out and are not able to get the story behind the car-despite our best efforts to find the owner.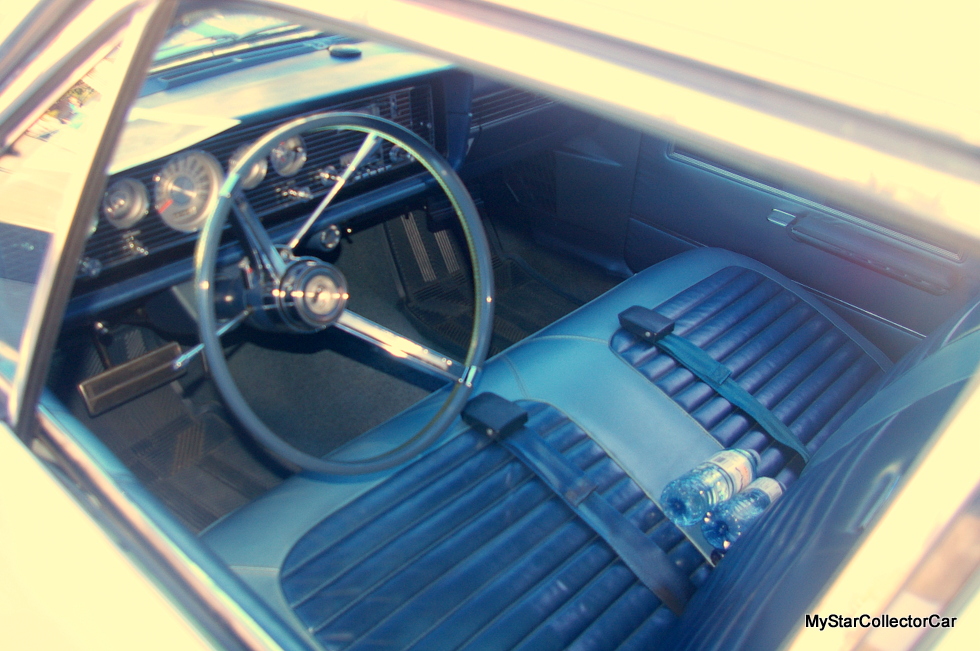 We spotted a mint condition 1966 Mercury Colony Park station wagon at a car show and were unable to track down its owner. A 50-year-old wagon that has retained its youthful good looks has story written all over it-even in the absence of its actual owner.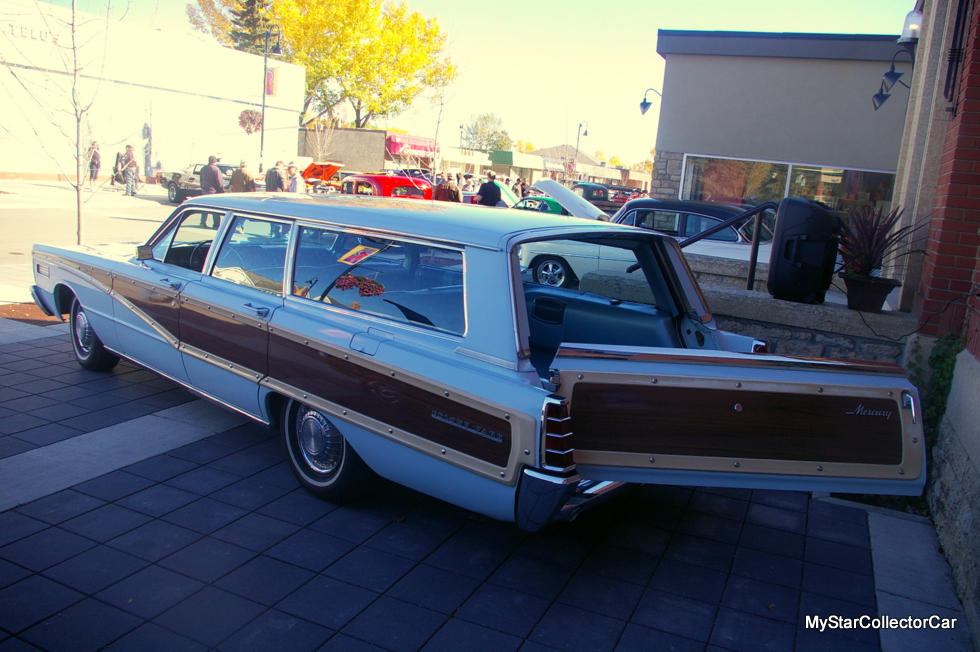 "Good looks" is a relative term when it comes to station wagons because few car guys thought these practical family-haulers were the automotive equivalent of a 60s-era Raquel Welch when they left the sales lot in 1966. The 1966 station wagon was more Jane Hathaway and less Samantha Stephens in the eyes of car guys from that era. Younger MSCC readers may not understand these references and our advice is simple: ask your father to explain our references if he is over 50-otherwise Google the names.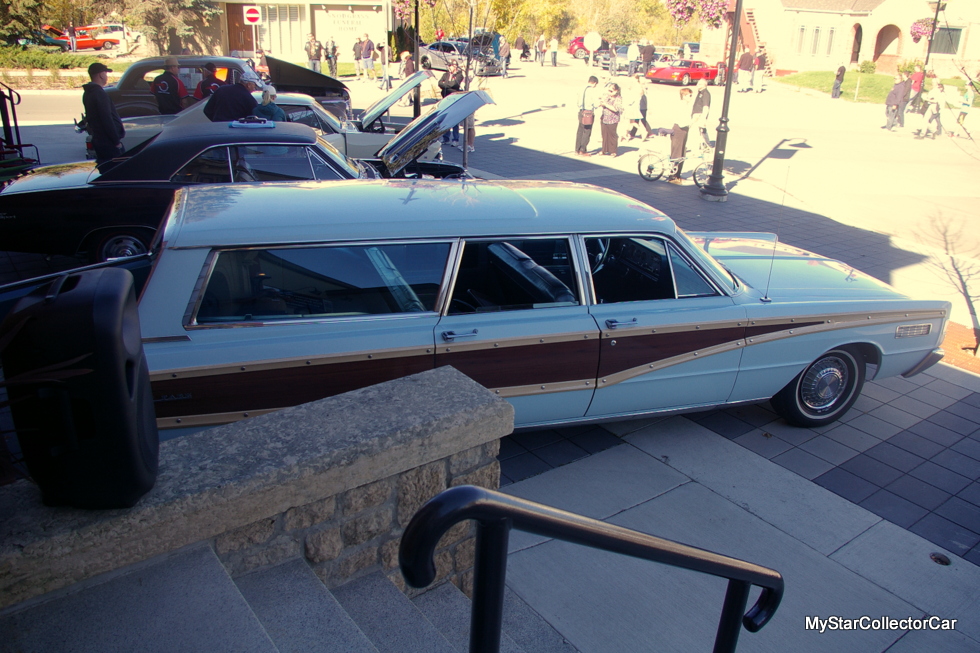 A 1966 station wagon was a four-wheeled kiddy jail where overcrowding in the sedan versions forced families to buy a bigger box for the expanded family numbers. The 1966 Mercury Colony Park station wagon was an upscale box that had more whistles and buzzers than its less expensive colleagues in this department.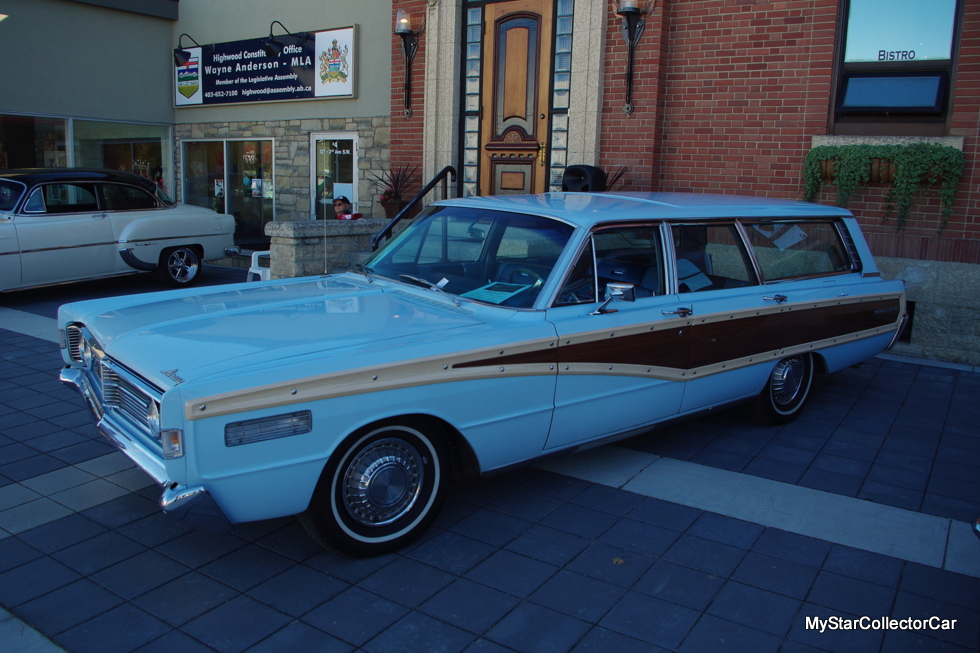 There were no station wagon versions of the stately Lincoln Continental so Ford gave the title of elegant station wagon to its Mercury Colony Park model. These wagons had woodgrain-like exterior panels that gave an upscale look to the slab-sided wagons. The Colony Park was everything Ford could throw at a car to make it step out of the crowd and be identified as a moneyed-up version of the humble station wagon.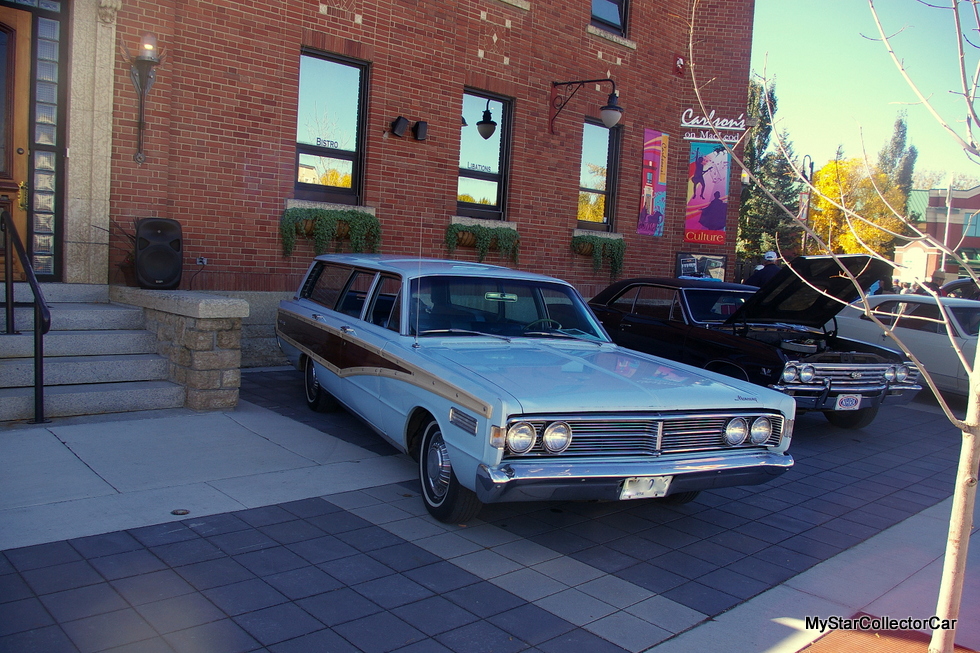 Station wagons were the Rodney Dangerfields of the automotive world from a bygone era when most of us older car guys were young kids. We did not give them much respect and we never thought we would miss them. We were wrong because this beautiful 1966 Mercury Colony Park station wagon brought back plenty of memories from our childhood.
'It did not need an owner-it wrote its own story a long time ago.'
CLICK HERE to Like us on Facebook
CLICK HERE to Follow us on Twitter
CLICK HERE to Follow us on Pinterest
Please re-post this if you like this article.