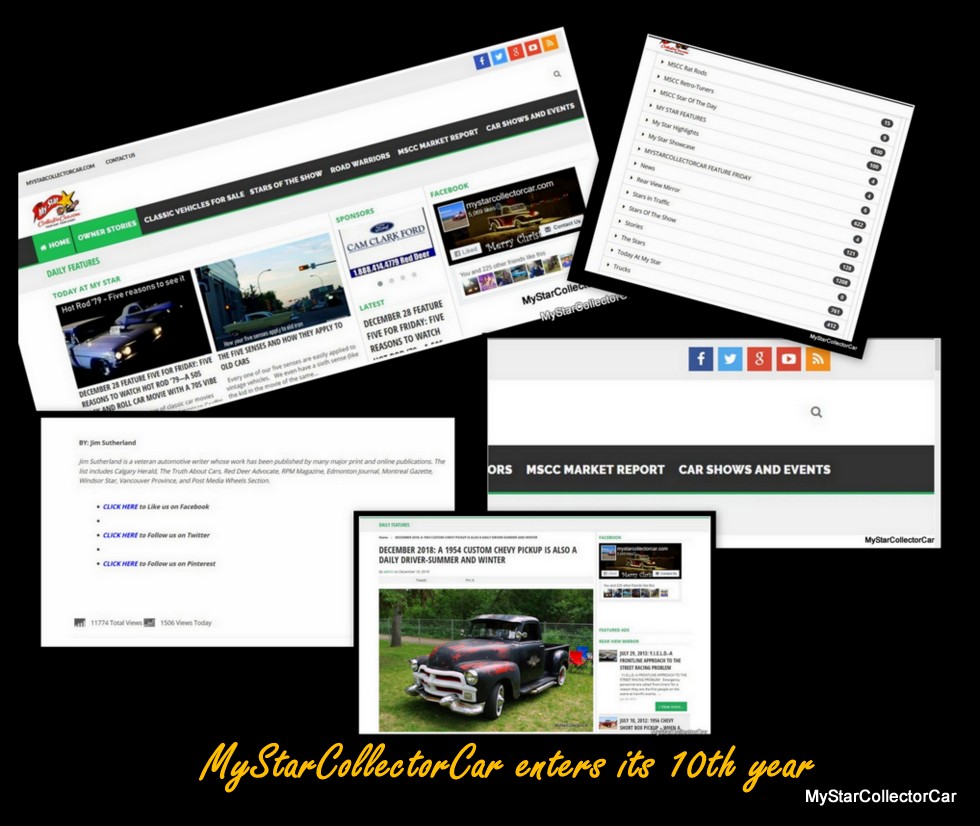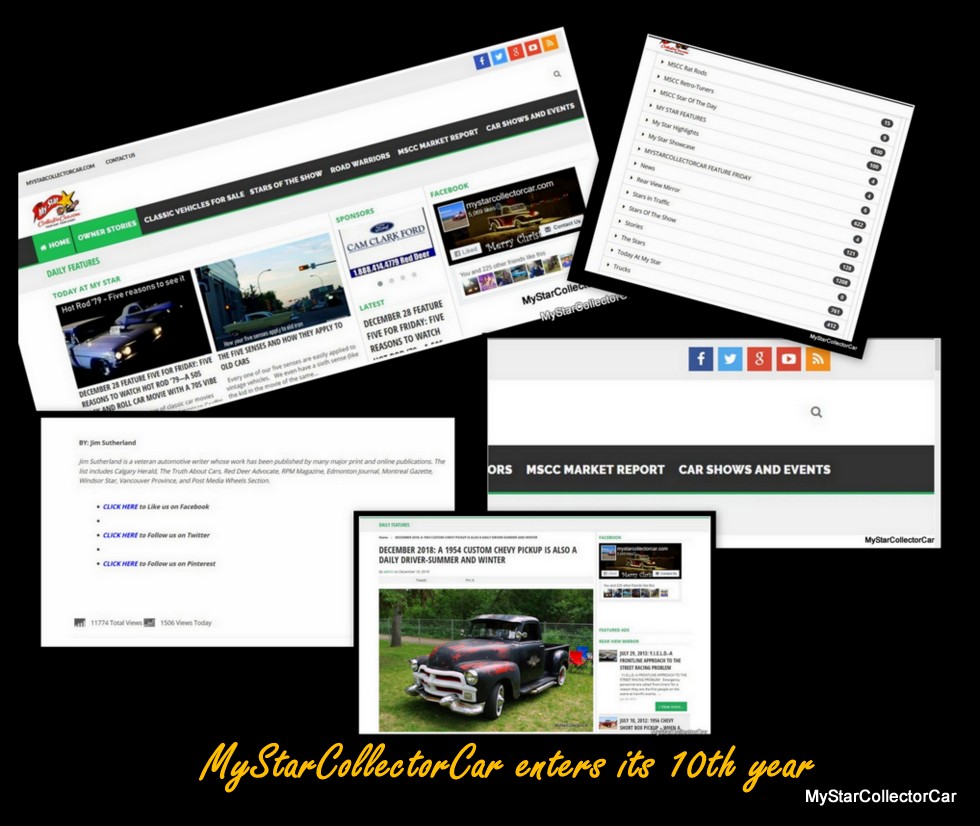 There are two ways to mark a decade: you can go back in time, fire up a rock band named Ten Years After, and have a moderately successful music career that included a 1969 appearance at Woodstock–or you can fire up a website/e-zine (MyStarCollectorCar) in 2009 and spend the last ten years totally immersed in the vintage vehicle hobby.
We chose the latter due to an overwhelming lack of musical talent, along with the fact we were not old enough to even attend Woodstock in 1969.
However, we did channel our writing expertise toward the car hobby in 2009 when we introduced MyStarCollectorCar as a brand new contender in the vintage vehicle hobby. Ten years after, here we are in 2019.  
The bulk of the heavy lifting is done by Jerry and me (Jim) when it comes to written content for our website/e-zine. Incidentally, we have evolved into the "e-zine" term because we provide daily new material on the front page of our website every day of the year, so our approach is well beyond a static website where cobwebs can grow due to lack of change.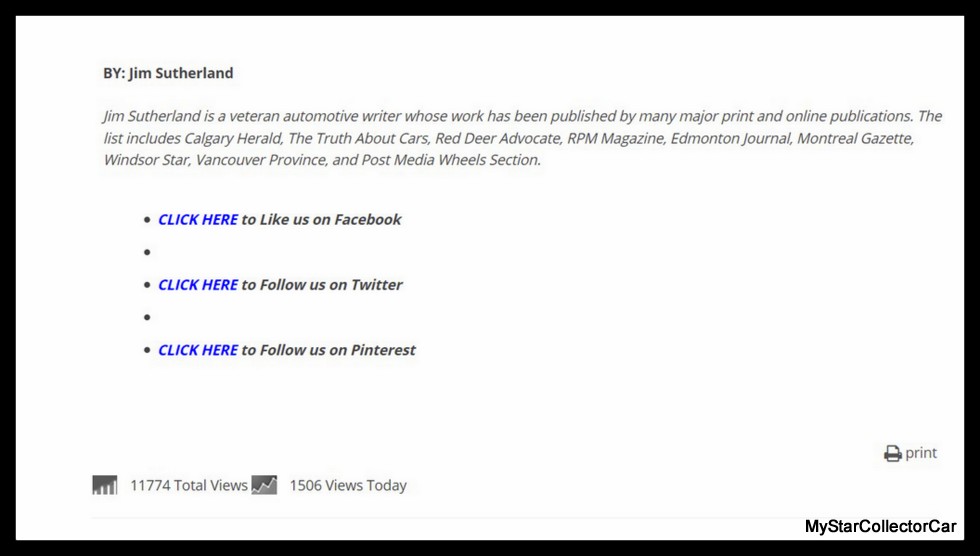 The new articles can currently be found at the top left of the page and they move to the right side when replaced by another article in time for the next day. One of the biggest questions that arose in 2009 was pretty simple: can you actually write something new every day?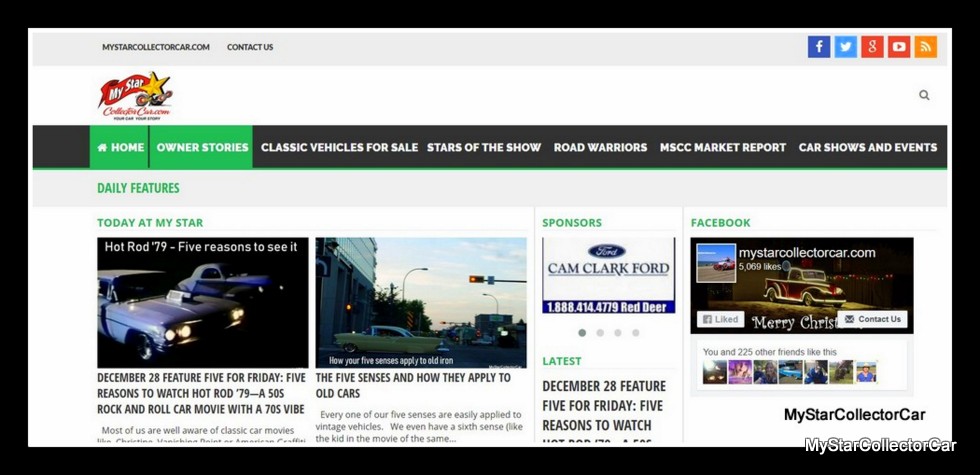 The answer is also pretty simple: Yes, the writing angle is our favorite role here at MyStarCollectorCar because the stories and vehicles are so interesting to us. There has never been a shortage of car guy material available to us over the past ten years because there are so many car guys and girls dedicated to the car hobby.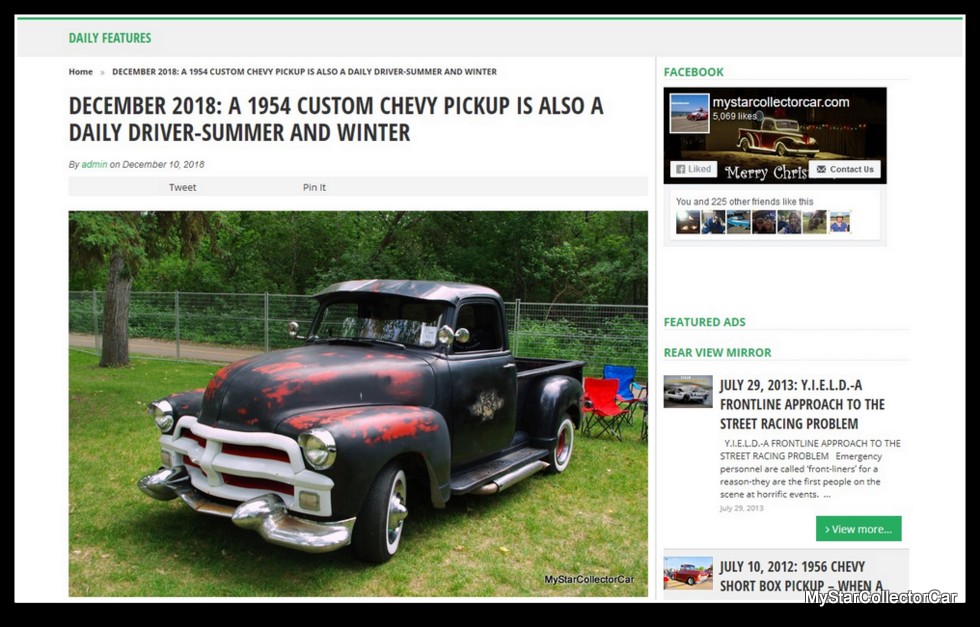 We have built an incredible array of articles over the past 10 years and all of them can be found if you click on the search icon (the magnifying glass at the top right of our front page). A word of caution: it will take a lot of time to wade through the entire collection.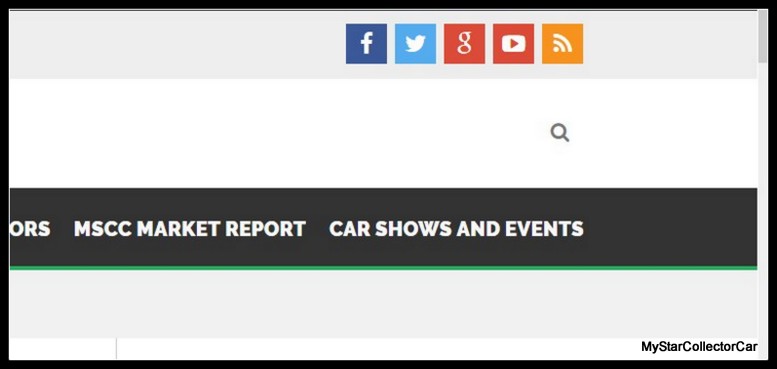 MyStarCollectorCar was featured in a 2013 paper edition of Hemmings Motor News (the famous granddaddy of the vintage vehicle hobby) and the writer mentioned how she found a large cache of articles on our site during her research phase. Imagine how many articles are now available after six more years of daily articles here at MyStar.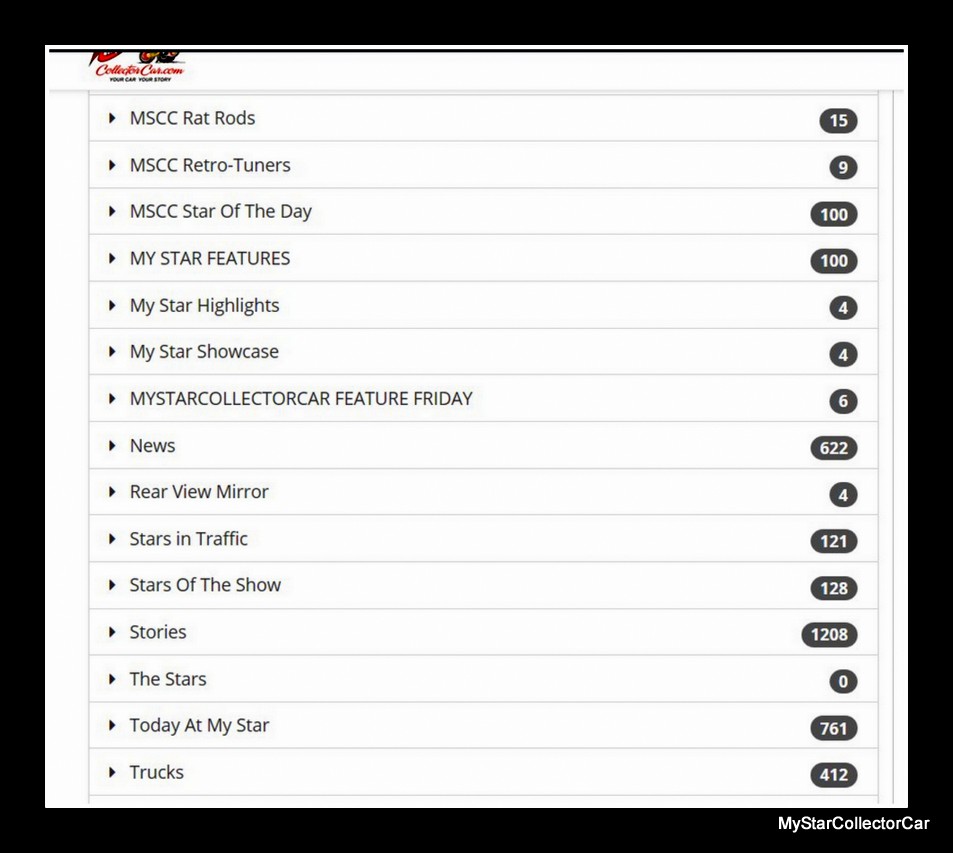 The Hemmings writer also mentioned that her only concern was the 2013 website format for MyStarCollectorCar. In 2013, it was still in its original format and more suitable for a numbers person like an accountant or engineer. We switched over to a WordPress format in 2015 to give MyStarCollectorCar a more magazine-like vibe for our readers.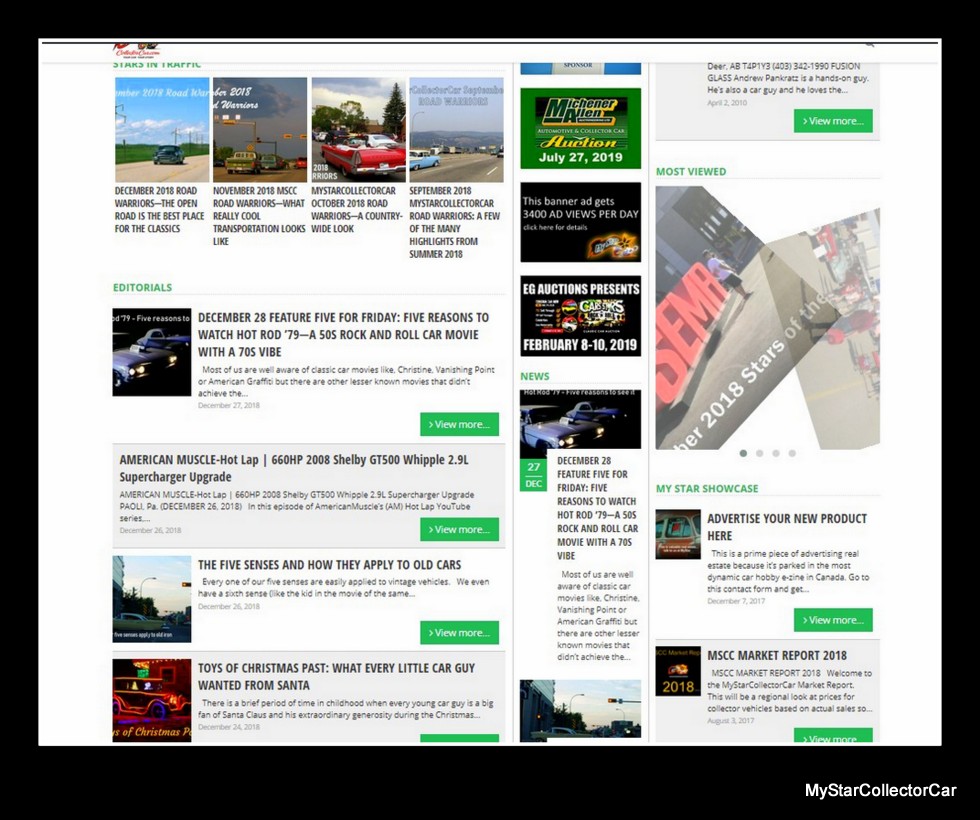 We actually intend to take our current format to the next level and plan to build an even better website that will become even more of an e-zine format for our readers in 2019. I should add that our readership numbers have gone through the roof over the past decade and now dwarf our 2009 numbers. In fact, the last three years have seen major growth in traffic numbers and 2018 was no exception.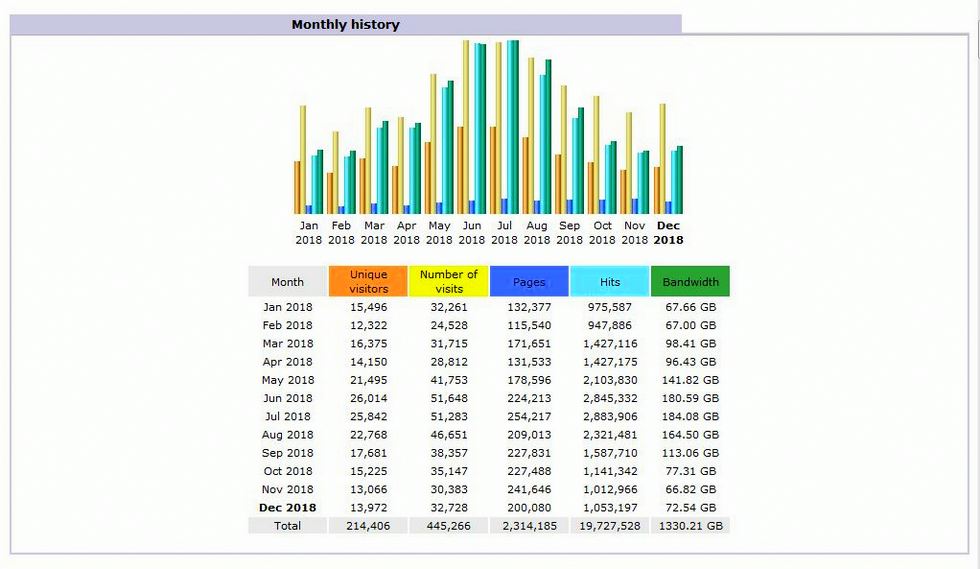 We have been fortunate enough to build our numbers with a host of loyal advertisers who believed enough in MyStarCollectorCar to stay with us over the years.  Our advertisers are now connected to one of Canada's largest website/e-zines and get the kind of exposure that is generally found in what used to be much larger publications by comparison to MyStarCollectorCar.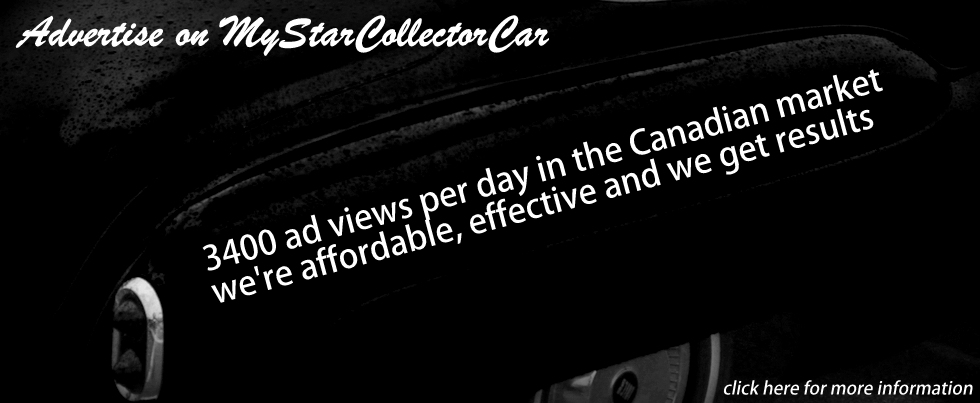 We have completely closed the gap and surged ahead of many comparative publications over our ten year run. Consequently we will always keep the pedal to the metal so MyStarCollectorCar can run at the front of the pack.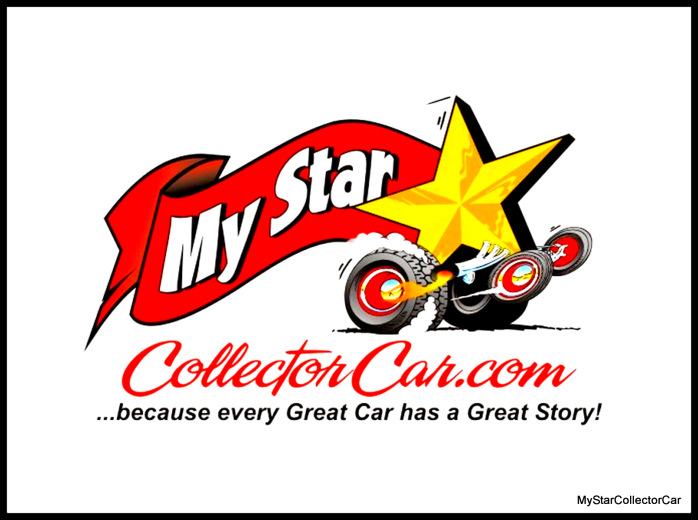 Thank you to everyone who helped push us to the front row in this race. We won't let you down in 2019.     
BY: Jim Sutherland
Jim Sutherland is a veteran automotive writer whose work has been published by many major print and online publications. The list includes Calgary Herald, The Truth About Cars, Red Deer Advocate, RPM Magazine, Edmonton Journal, Montreal Gazette, Windsor Star, Vancouver Province, and Post Media Wheels Section.