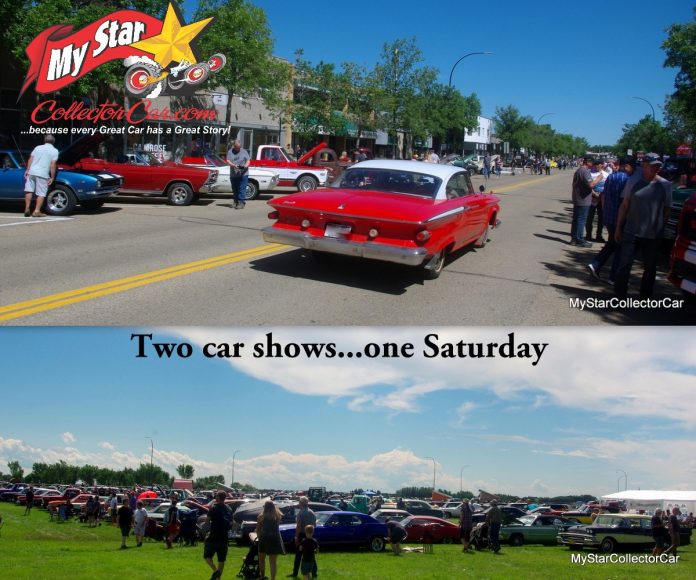 It is not a deep dark secret that we at MyStarCollectorCar love the car show season.
Geography was a major factor in our good fortune because Camrose and Wetaskiwin are only about a half an hour from each other by car, so the postponed (from last weekend) Camrose show took place on the same day as the Wetaskiwin show.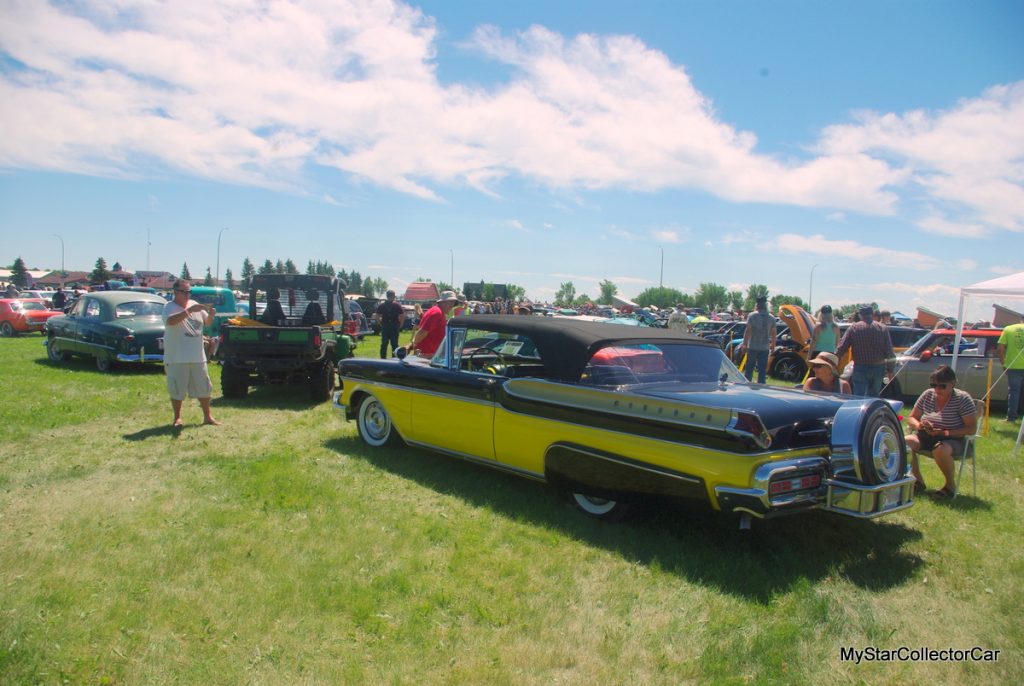 Both shows had a solid array of cars that caught our interest and proved the vintage vehicle hobby is alive and well in both communities.
We attended the Camrose show first because we could double back to the Reynolds show in Wetaskiwin. Camrose held its show right down on their Main Street, a very clean and unique area that embraces the community's friendly philosophy and runs with it.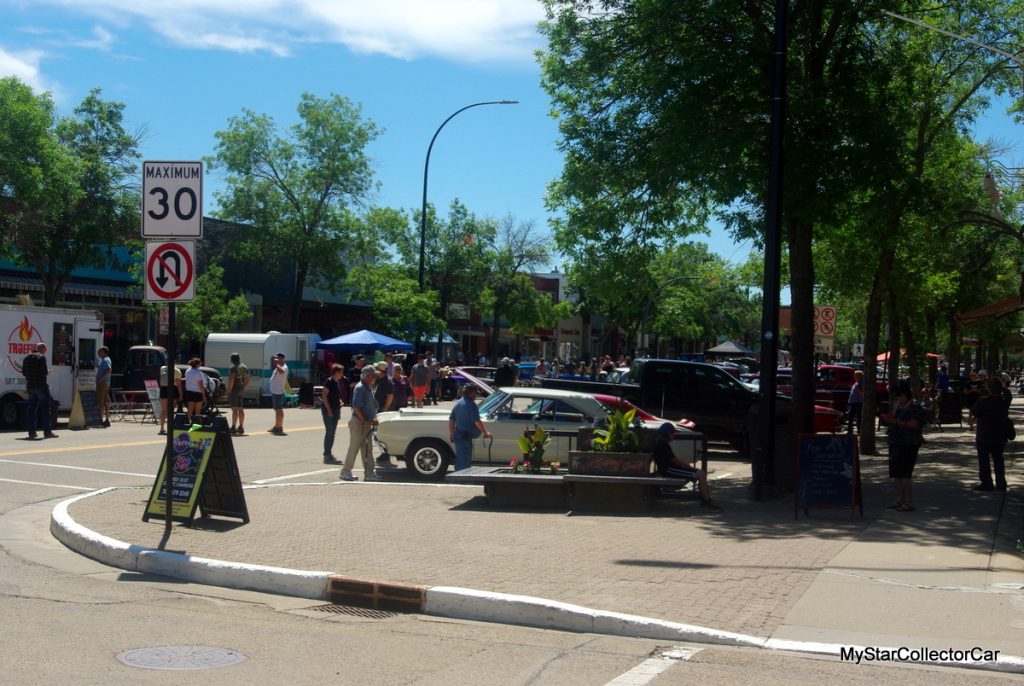 There were many eye-catching rides in downtown Camrose, including a beastly 1970 Torino GT. It was a fire-breathing father/son project that could be heard before it was even seen when it arrived at the show.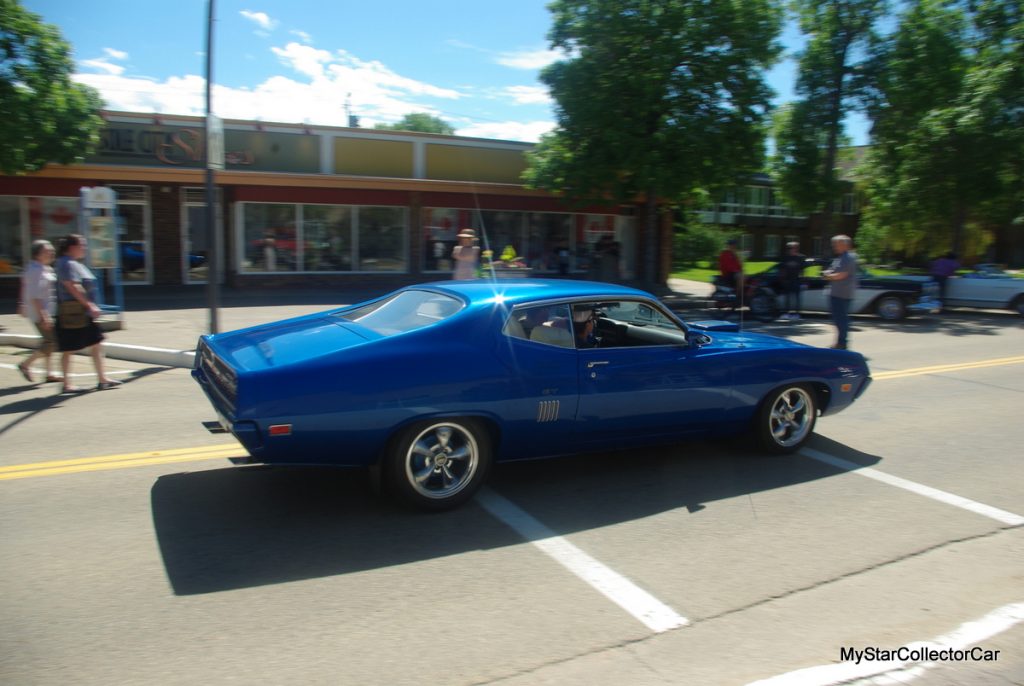 Learn the Torino's complete story in a future MyStarCollectorCar article.
Another monster at the Camrose show was a 1974 Gremlin X that is all American Motors because its owner decided to run with the AMC vibe.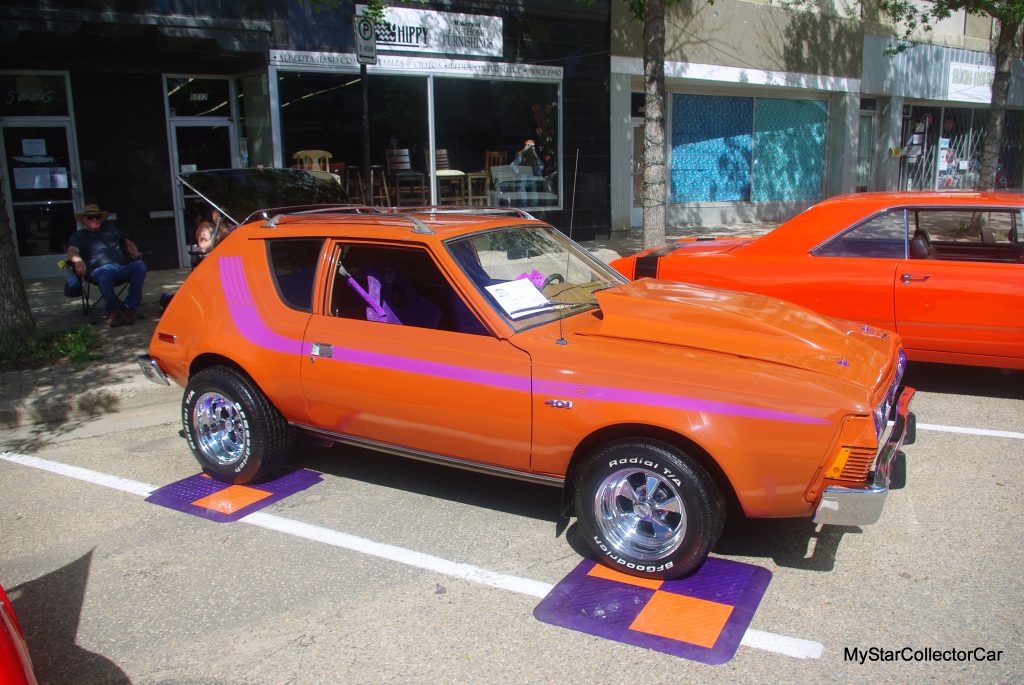 He stayed in the American Motors family with his powertrain choices and our readers will learn about this wild Gremlin in a future MyStarCollectorCar story.
A beautiful 1964 Ford Galaxie 500 2-door hardtop was also an honored guest at the Camrose show. Its owner wanted to restore his car back to its original glory.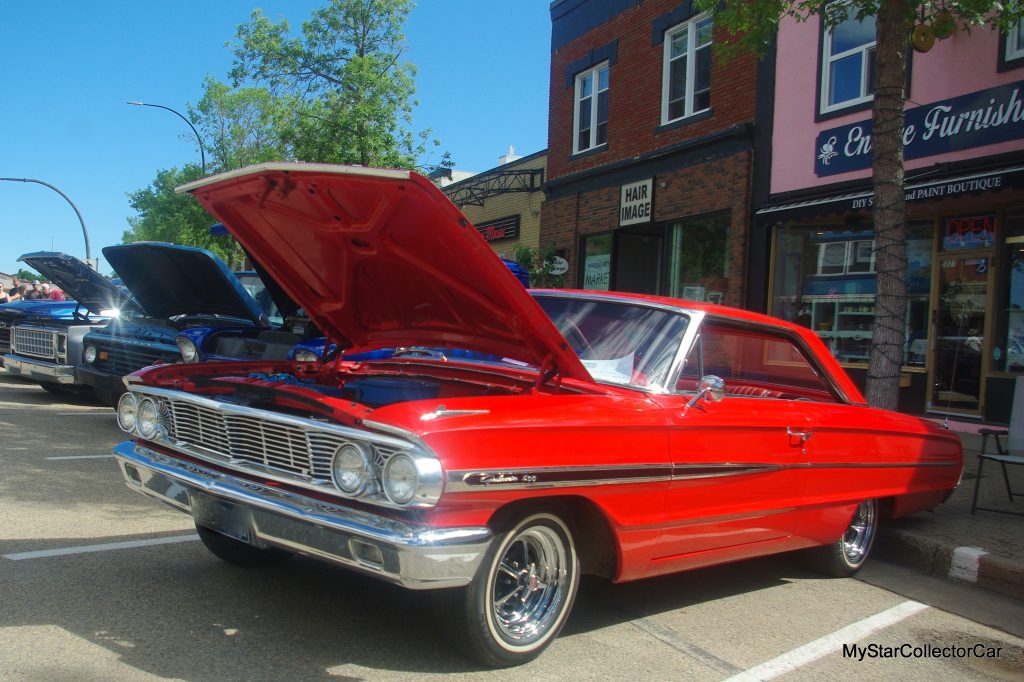 Mission accomplished–plus it also has a grandfather/grandson connection that will be revealed in a future MyStarCollectorCar article.
A resto-mod 1971 Plymouth 'Cuda was a Mopar muscle car in stock form, but that was 51 years ago, and this wild pony car has evolved into beast mode in a big way over the years.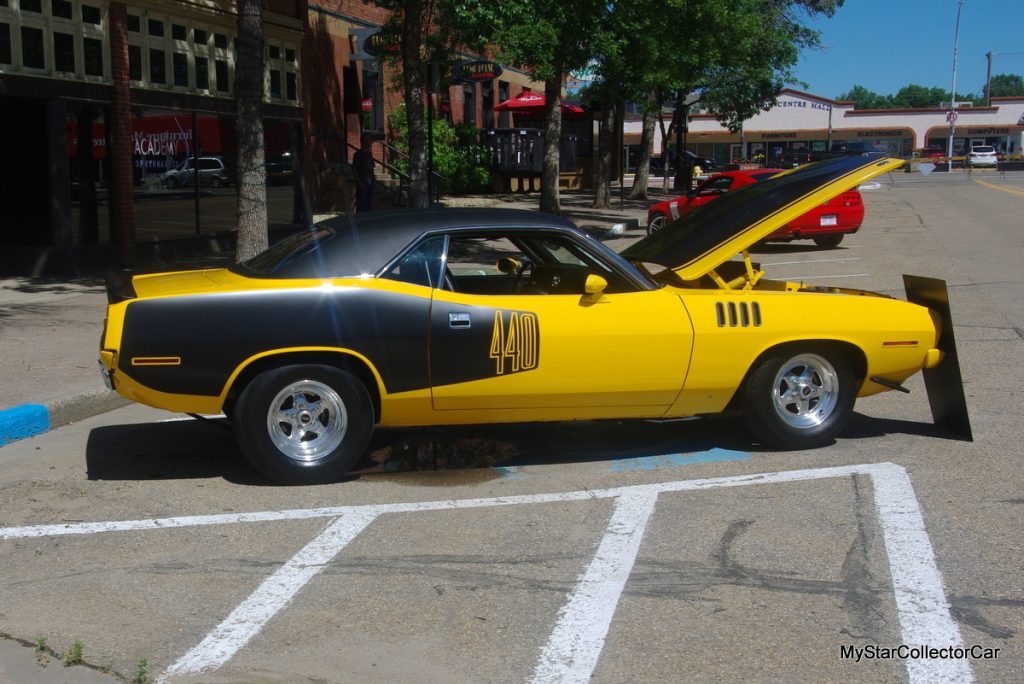 Learn about the 'Cuda's radical mechanical metamorphosis in a future MyStarCollectorCar piece.
There was an incredible 1970 Cyclone Spoiler 429 CJ at the Camrose show–but the owner wasn't around it.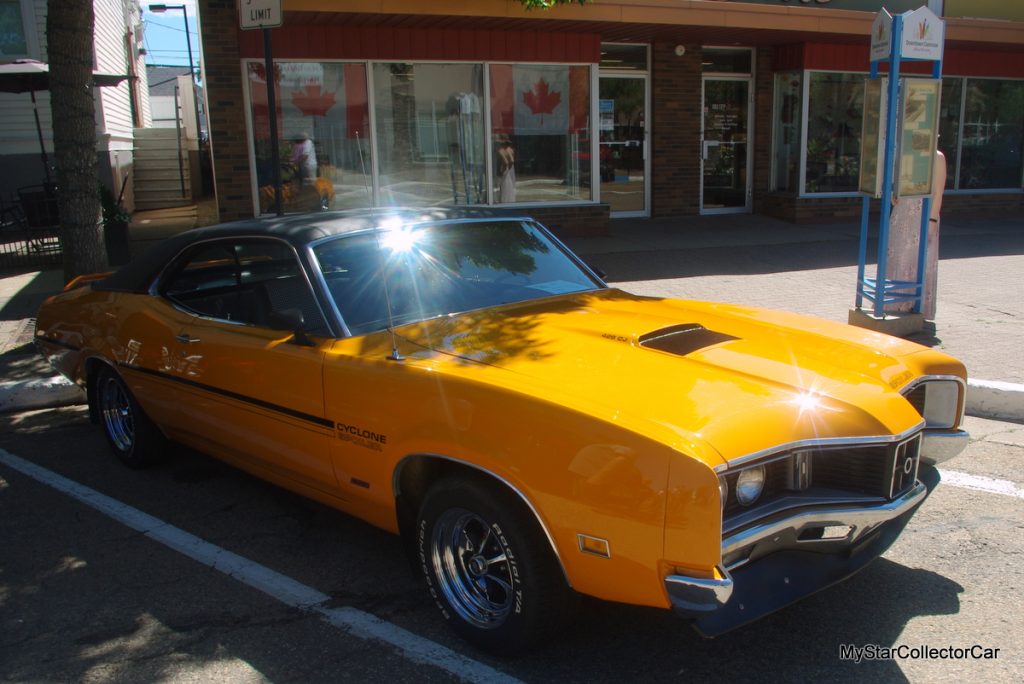 That's a rare and cool car, so if anyone knows the owner MyStar would appreciate contact information.
We headed over to the Reynolds Museum for their Ultimate Car Show and were very impressed with the turnout.
We also spotted an elusive target for a MyStarCollectorCar story in the form of a stylish 1959 Plymouth Fury two-door hardtop, but once again, we were unable to locate its owner in the big crowd.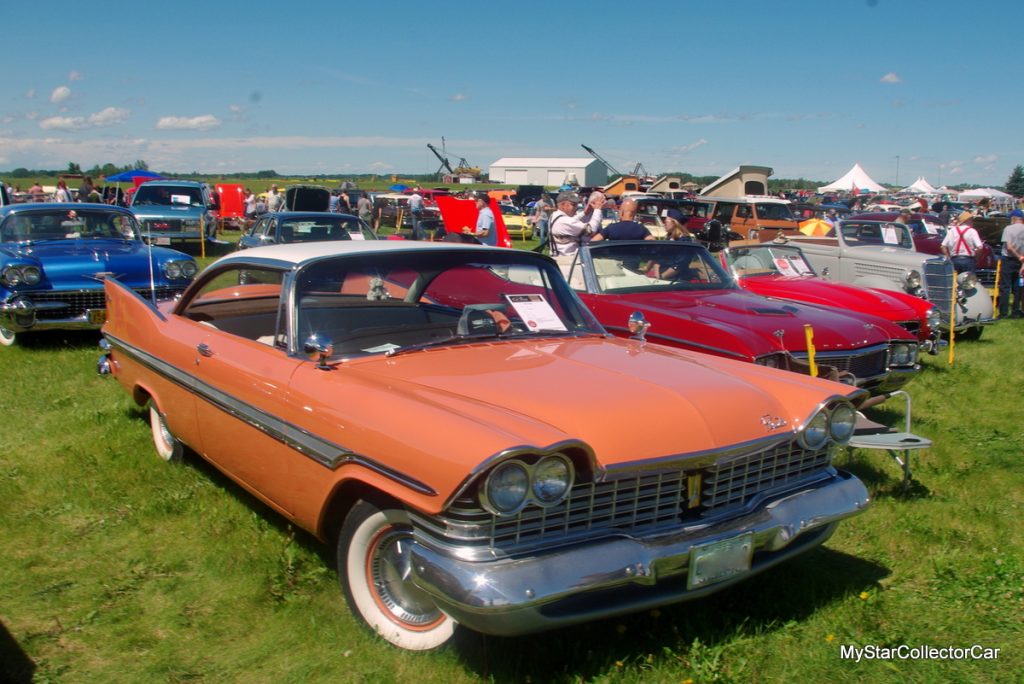 Hopefully one of our readers will know the car's owner so we can tell the '59 Fury's story in a future article. Feel free to reach out to MyStarCollectorCar so we can connect with him or her.
Fortunately, we were able to interview the second owner(s)of a survivor 1964 Chrysler New Yorker that truly embodies the term "survivor".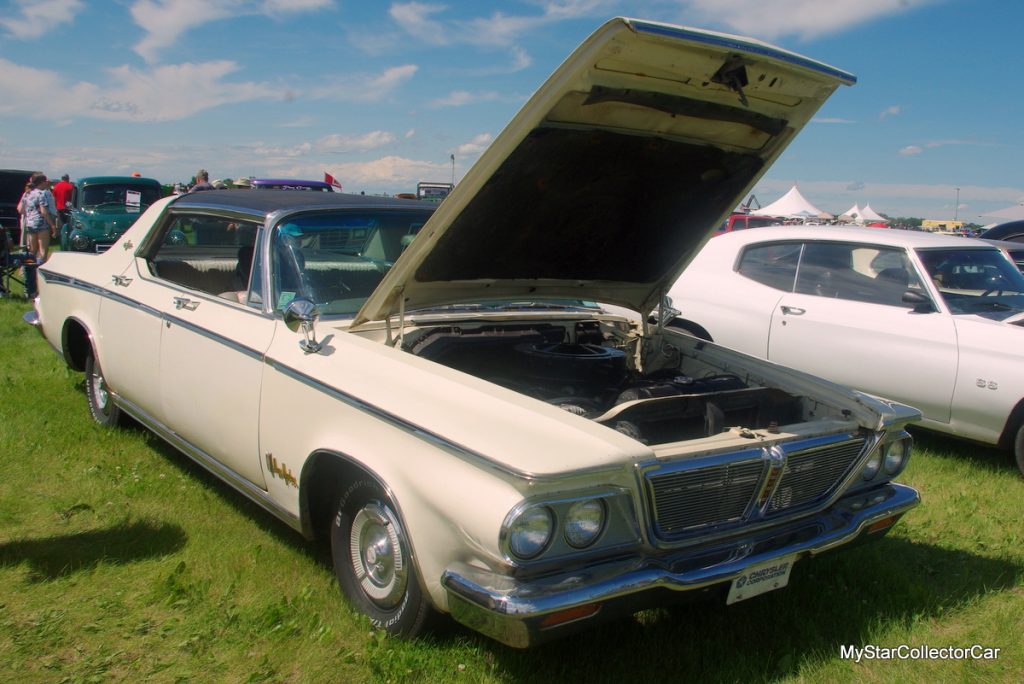 The current father/son owners have not tampered with the Chrysler's originality-except for new tires so they can drive it any time. Learn about the big Mopar in a future MyStarCollectorCar feature story.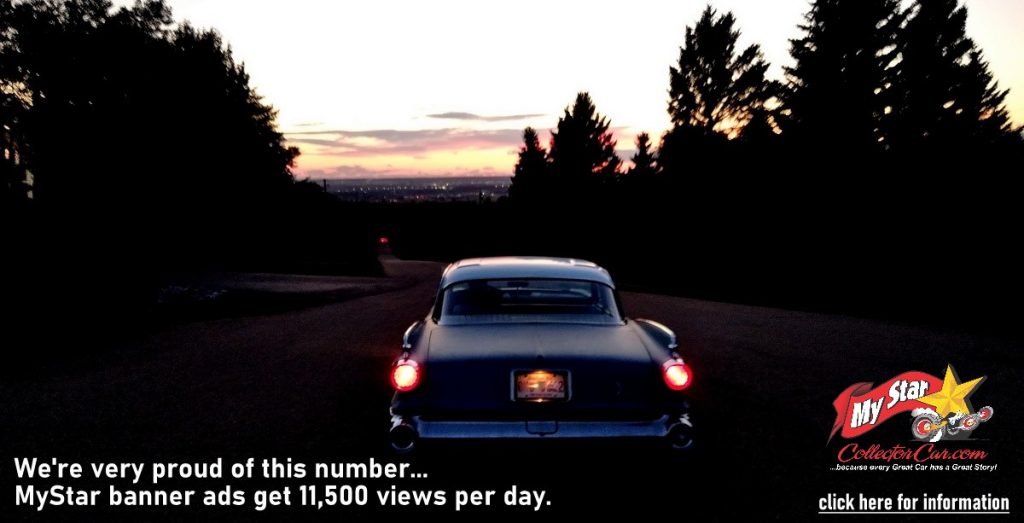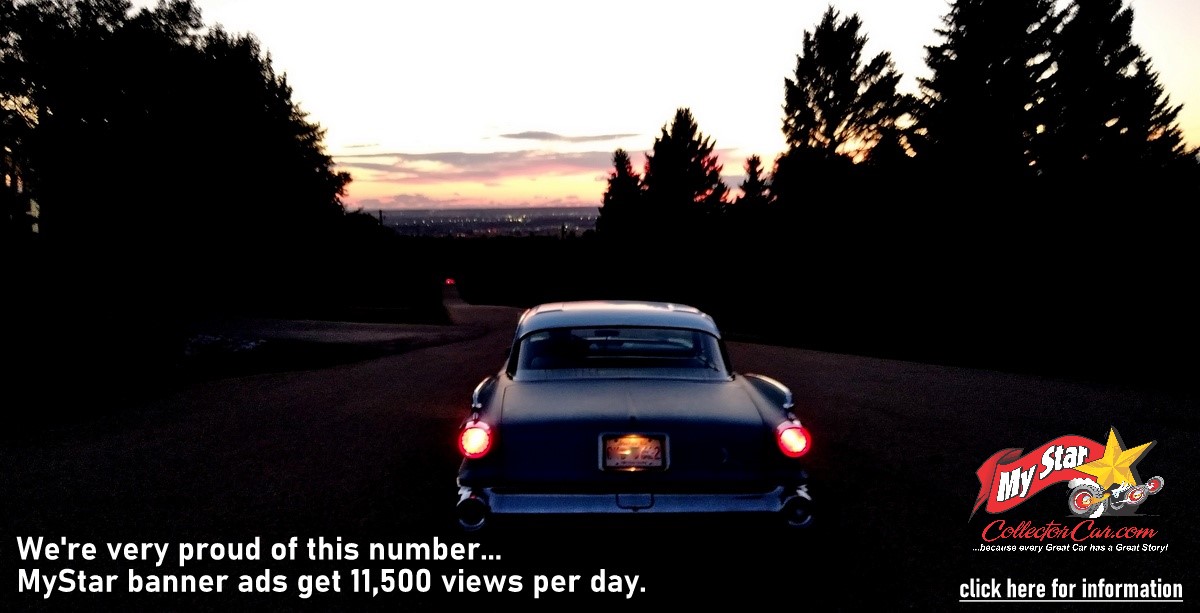 Question: What is an NSU Prinz III? Answer: It was a lesser-known German micro car that offered North American buyers an alternative to the famous VW Beetle.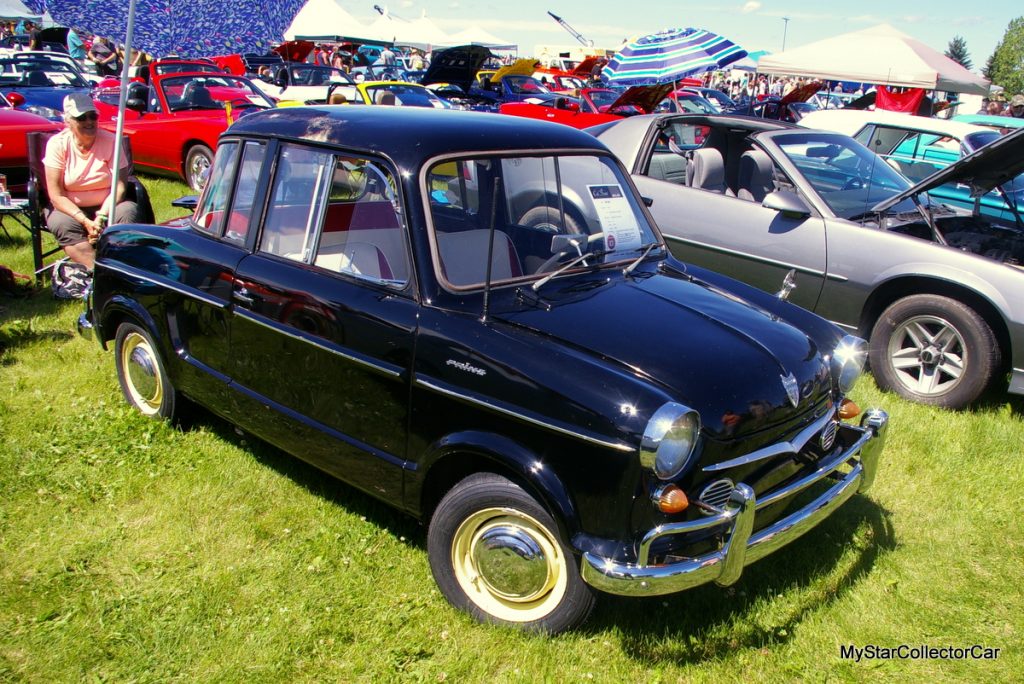 For obvious reasons, a 1961 NSU Prinz III got our attention in a big way at the Ultimate Car Show, and we will share its story with our readers in a future MyStarCollectorCar article.
Unusual cars were the order of the day, including the final addition to our weekend car show adventure; a 1963 Volvo 544 B-18 Sport. Do not confuse this vintage Swedish compact with the aforementioned VW Beetle-although it does bear some resemblance to the Bug.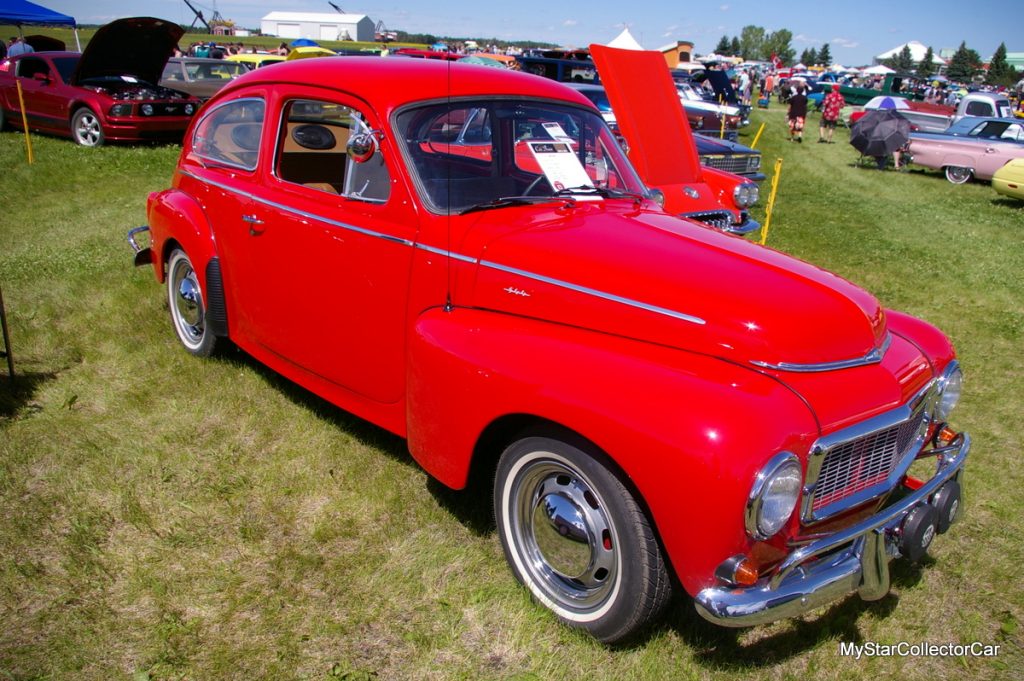 MyStarCollectorCar was able to gather the how-and-why behind the current owner's relationship with his very cool '63 Volvo 544 and will reveal the details in a future article.
BY: Jim Sutherland
Jim Sutherland is a veteran automotive writer whose work has been published by many major print and online publications. The list includes Calgary Herald, The Truth About Cars, Red Deer Advocate, RPM Magazine, Edmonton Journal, Montreal Gazette, Windsor Star, Vancouver Province, and Post Media Wheels Section.