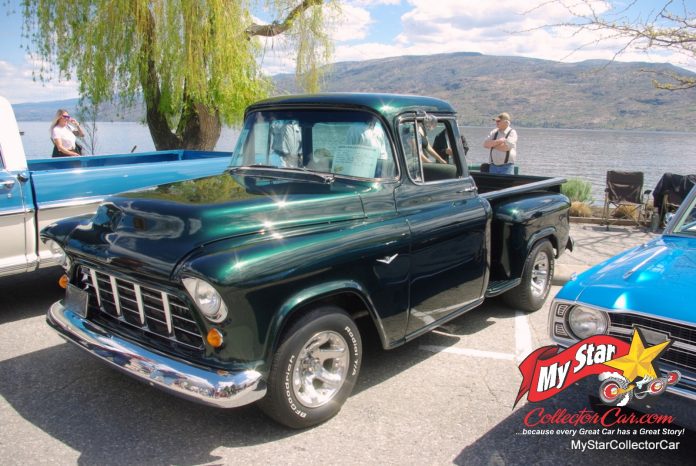 Resto-mods are a hot ticket in today's world because they combine the cool factor of old iron with the road manners of a new car.
Dick Carter went in a different direction. He bought his '57 Chevy truck back in 1970 when it was an affordable old truck. He used to work for a grocery retailer on the night shift, so he remembers cracking a few beers with his buddies and hosting a 5am, early morning, after shift, tailgate parties.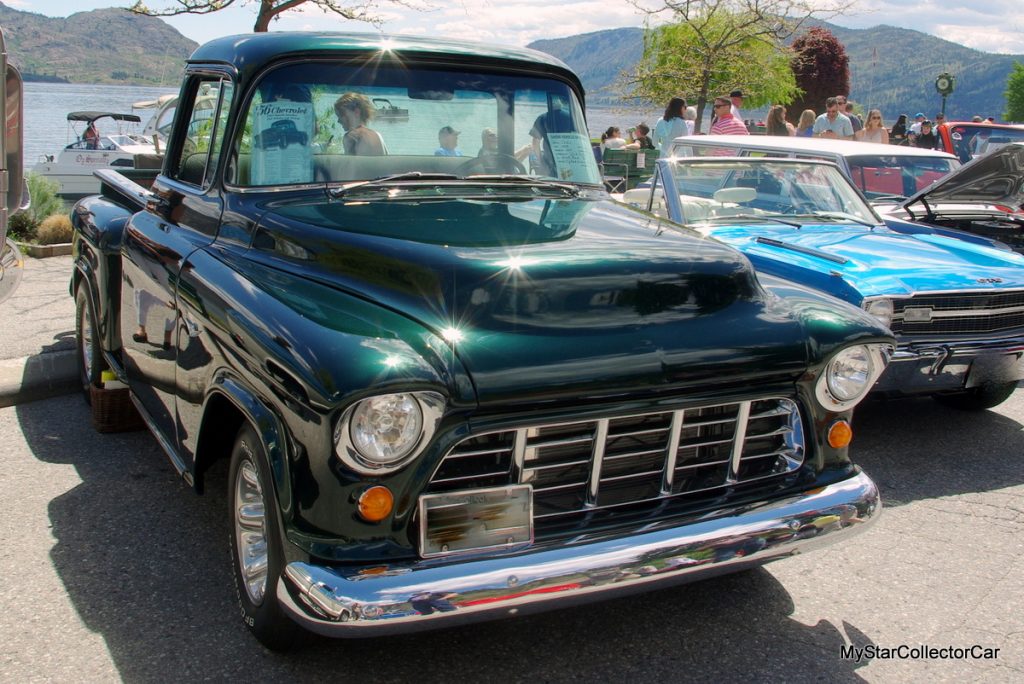 Dick said this a fairly unique truck because it was a lower-end model, but it came with a V-8, big rear window and more trim than you'd find on a comparable truck. The dash had all the possible options available at the time, so the original owner clearly had specific tastes when he ordered it.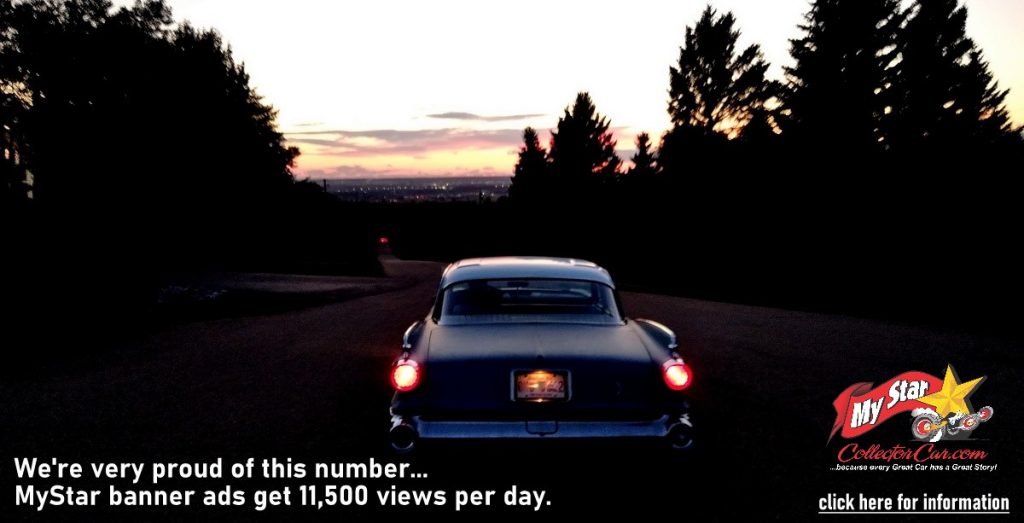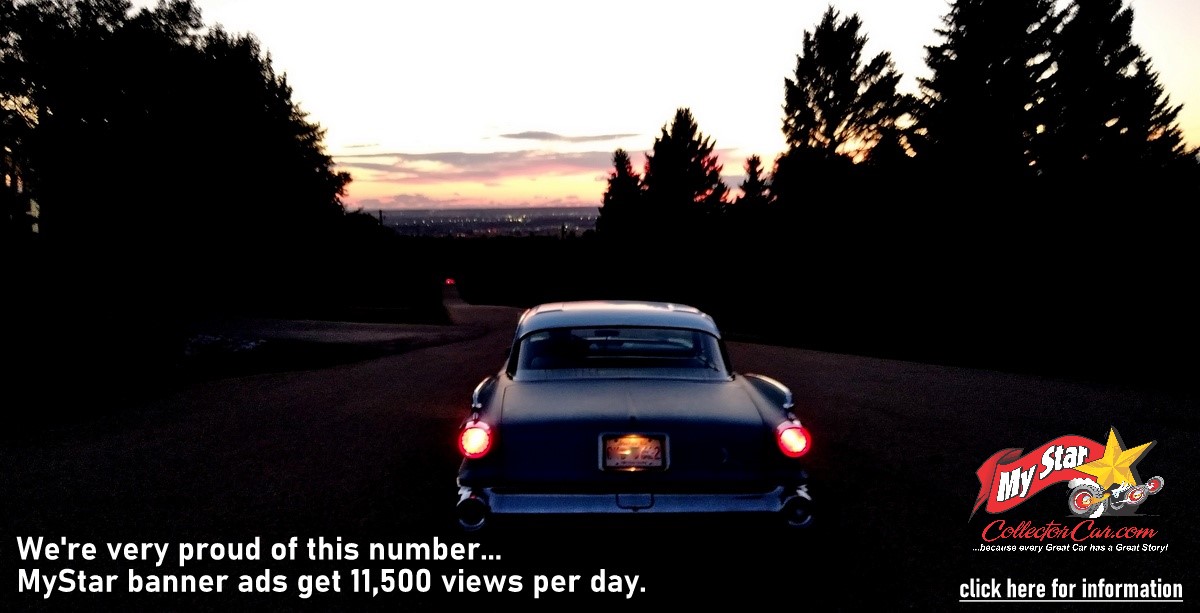 The '57 Chevy served him well from 1970-2000 then it went into a well-earned retirement. Dick said, "it sat for quite a while", but then he mapped out a better plan for his old truck buddy. He wanted to take the Chevy to another performance level, so Dick knew he had upgrade everything.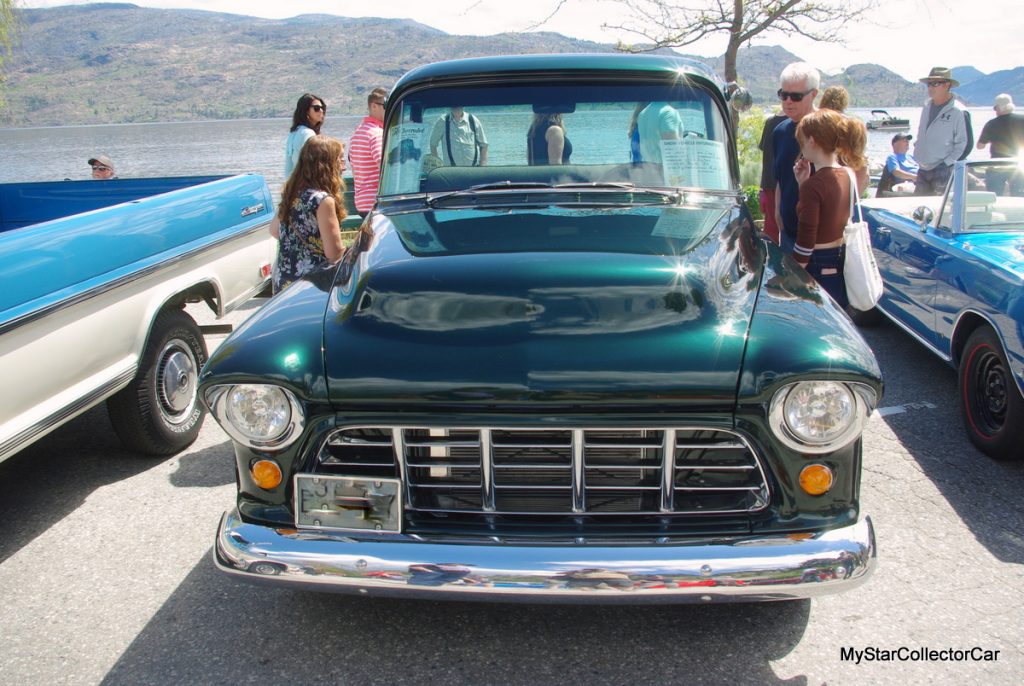 He started with a 454 cubic inch big block from a donor Suburban and built the engine he wanted. Dick combined that with a Turbo 400 and am 8 ¾ " Mopar rear end. The seat came from an '89 Sierra pickup and it bolted right into the cab–Dick was amazed at how easy the process was at the time. The steering wheel came right out of a Chevy S-10.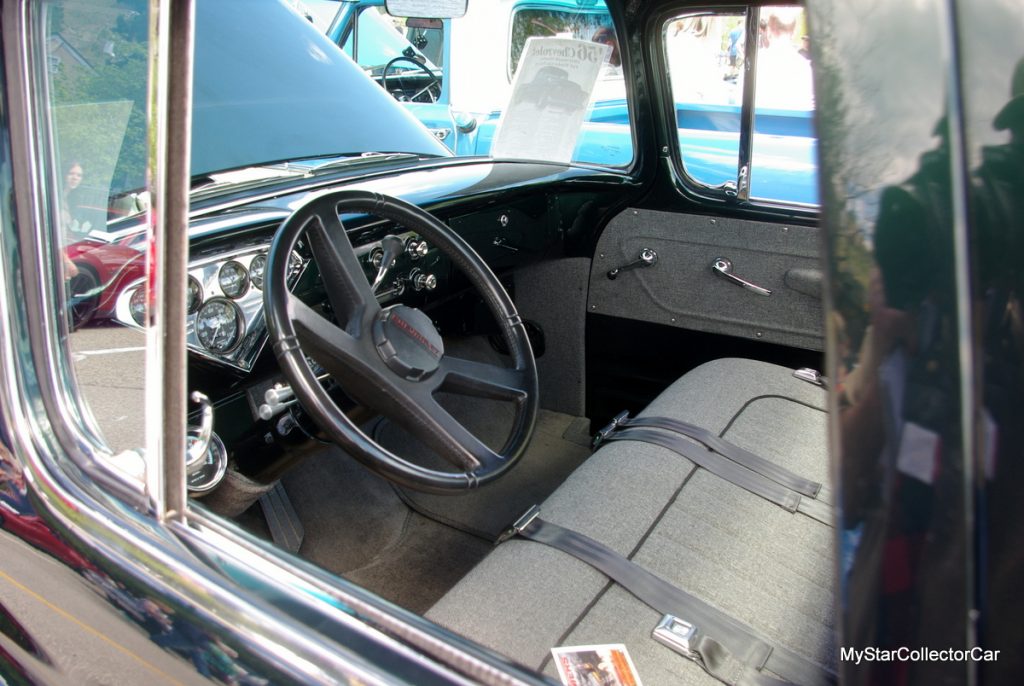 A '57 Chevy truck doesn't handle like a new Camaro–it doesn't even handle like a new Chevy Silverado. Dick solved that problem by adding a Mustang II front end with a quick ratio setup, so there was a huge improvement over the original system. Dick admits the setup might be "a little too responsive" at times so he may work on that and dial it in better.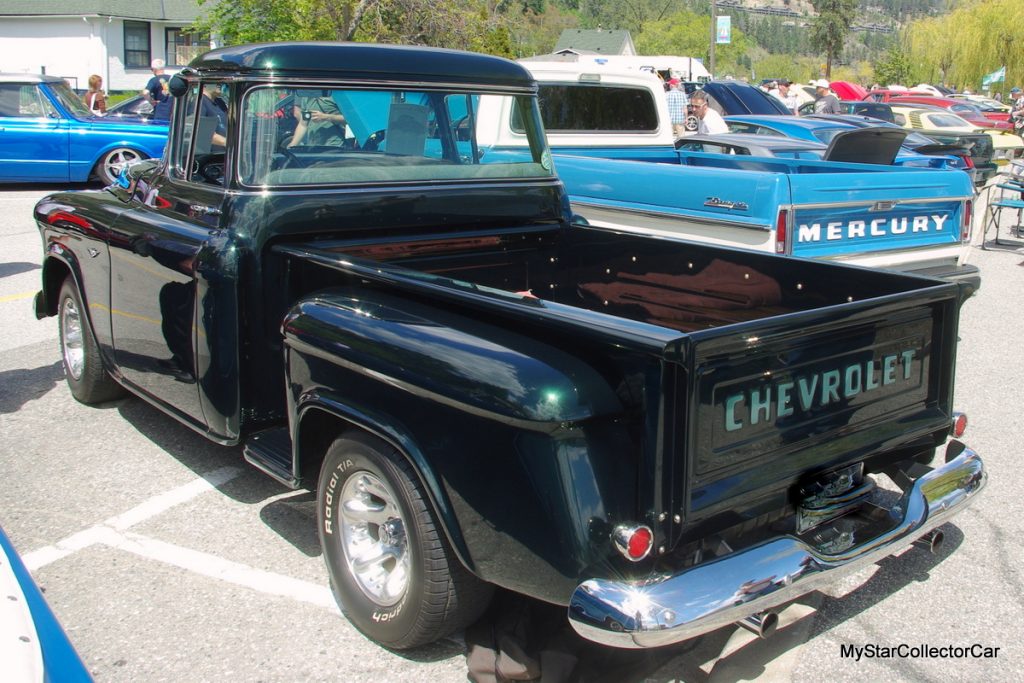 Dick said his biggest thrill is when he easily climbs a hill in the Chevy, and he's met with a lot of thumbs-ups. People are amazed to see an old truck perform like that on the road–Dick said this truck can easily soar with the eagles on the freeway.
There are drilled and slotted discs on his Chevy now so that's a huge improvement over what Dick ran on the truck for 30 years. He moved the gas tank to a more convenient spot at the rear of the truck bed–it's nearly invisible on the finished wooden floor.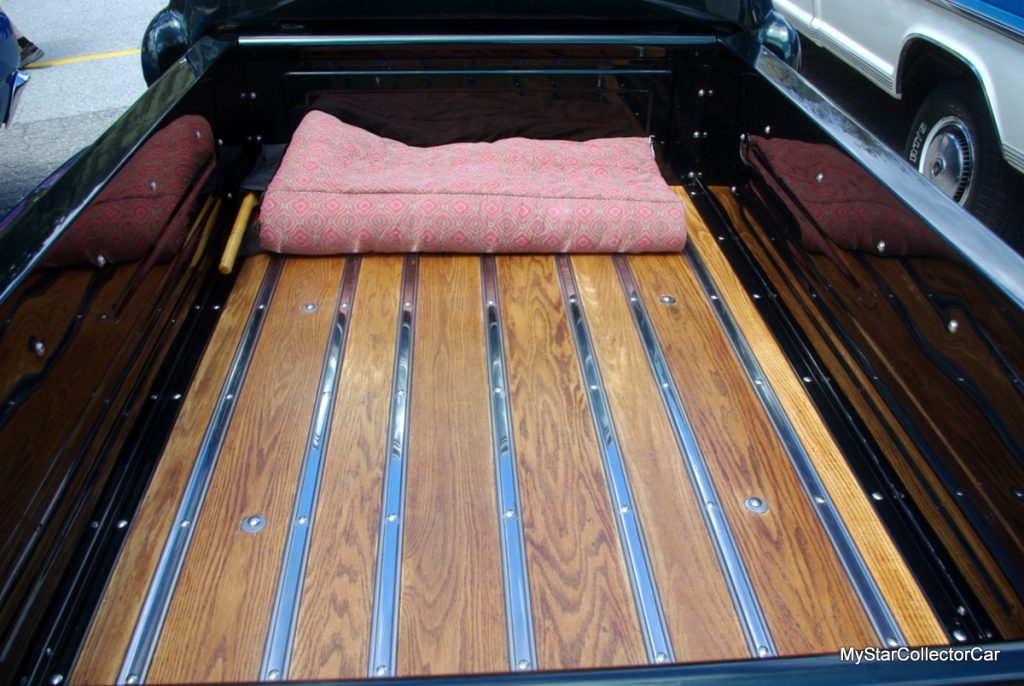 Dick had a clear vision for the pickup. He wanted to make it traditional and old school with a mix of newer technology. You could easily call it a success.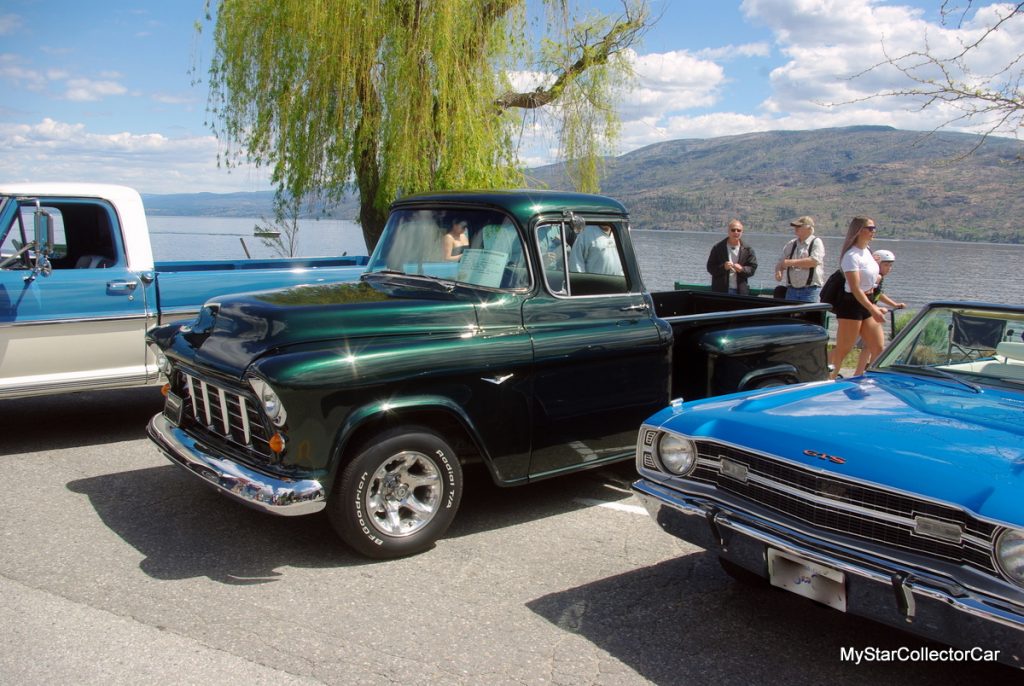 By: Jerry Sutherland
Jerry Sutherland is a veteran automotive writer with a primary focus on the collector car hobby. His work has been published in many outlets and publications, including the National Post, Calgary Herald, Edmonton Journal, Ottawa Citizen, Montreal Gazette, Saskatoon StarPhoenix, Regina Leader-Post, Vancouver Sun and The Truth About Cars. He is also a regular contributor to Auto Roundup Publications.
Please re-post this if you like this article.