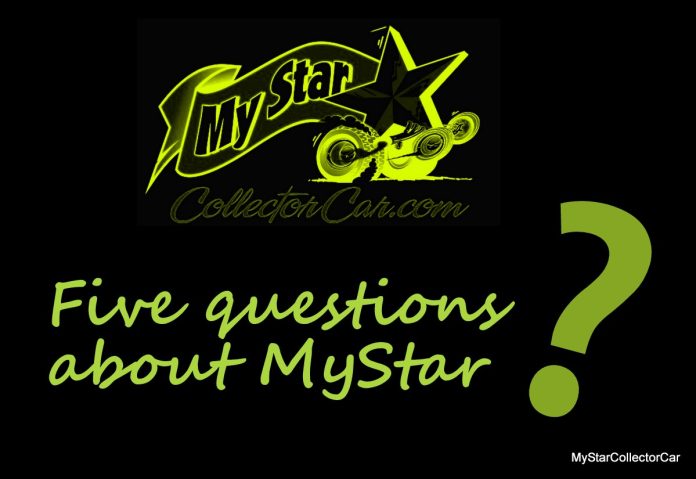 MyStarCollectorCar has entered its 14th year as an online publication specializing in the collector vehicle hobby and is now one of the biggest e-zines (online magazines) of its type in Canada, along with a sizable foothold in the rest of the world.
We connect with as many car guys and girls as possible every year via car shows, automotive events, social media-even chasing down classics and their owners out on the street when the opportunities present themselves. Whatever it takes to deliver the best stories about vintage rides to our growing list of readers.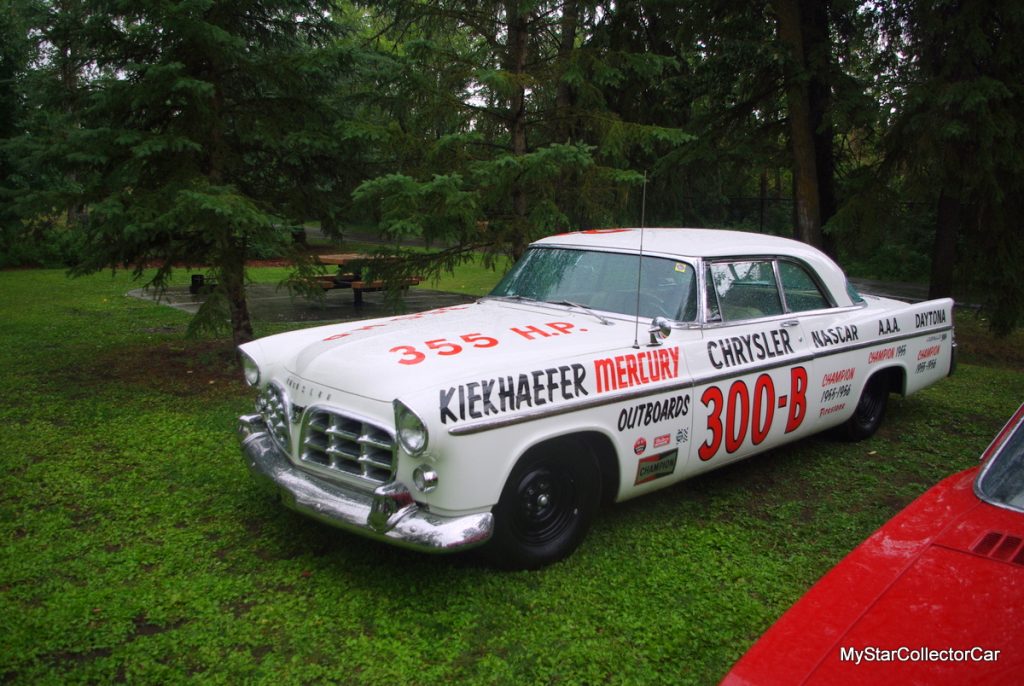 Nevertheless, we are not surprised when we approach the owner of a classic vehicle, and their first question is "What are you again?" There will never be a time when we will not be asked this question because we are not the New York Times, Time magazine-or even Mad magazine–to name but a few very well-known brand names over the past several decades. That first question keeps us humble and is a reminder that not every car guy is familiar with the internet age if you factor in the car guy's age. The older the car guy, the more likely MyStarCollectorCar will field that first question.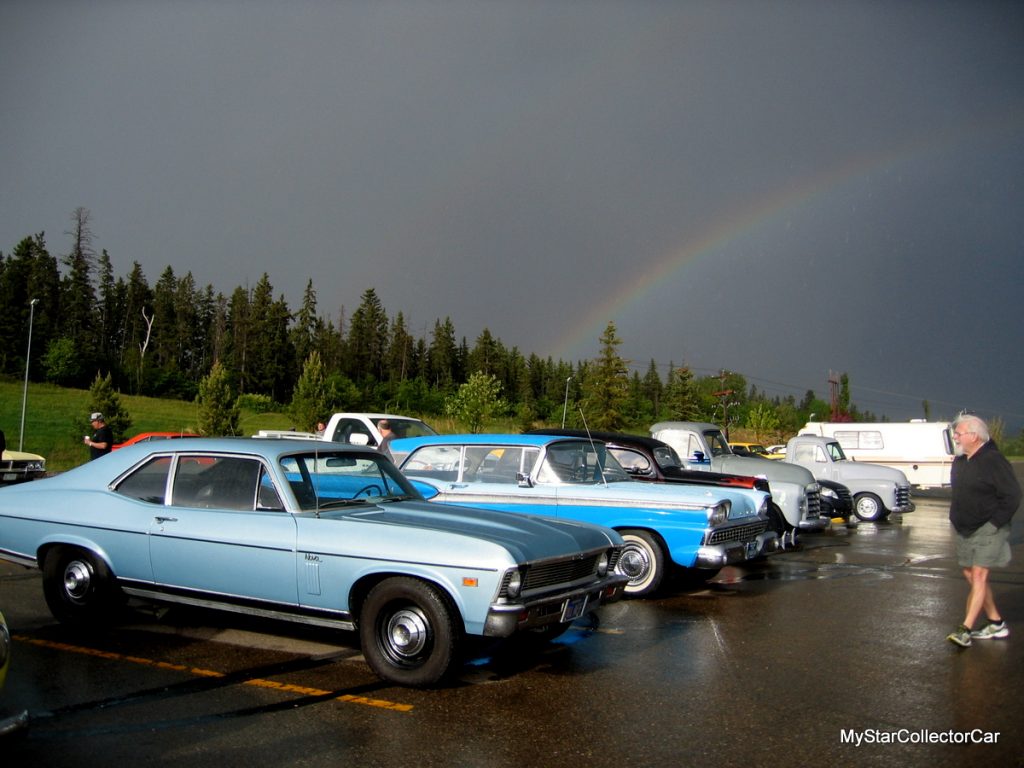 The second question has a strong age-centric relationship with the first question after we tell them MyStarCollectorCar is an e-zine. Consequently, we might get this second question from retro car guys: "What is an e-zine"? This question still arises so we explain that an e-zine is an online car magazine and only available to people who have access to the 'Net, a very common status in the 21st century, but not necessarily true for every car guy in 2023.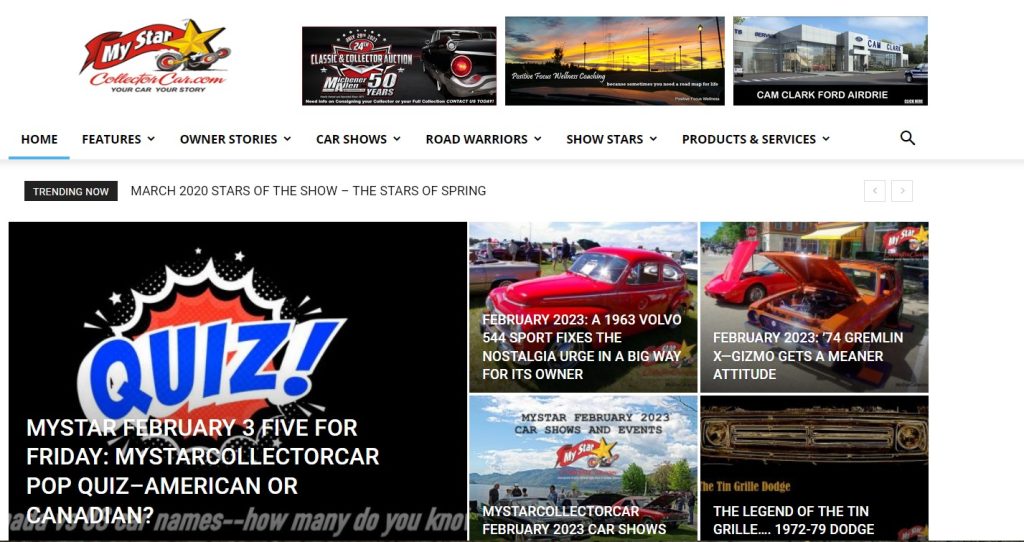 The third question relates to the second question: "Where can I buy your magazine?" It means the third question was posed by somebody who did not listen to our answer to the second question and will likely never turn the corner on paper magazines, even though conventional print publications are most assuredly headed in the same direction as Edsels, Plymouths and Oldsmobiles in terms of extinction.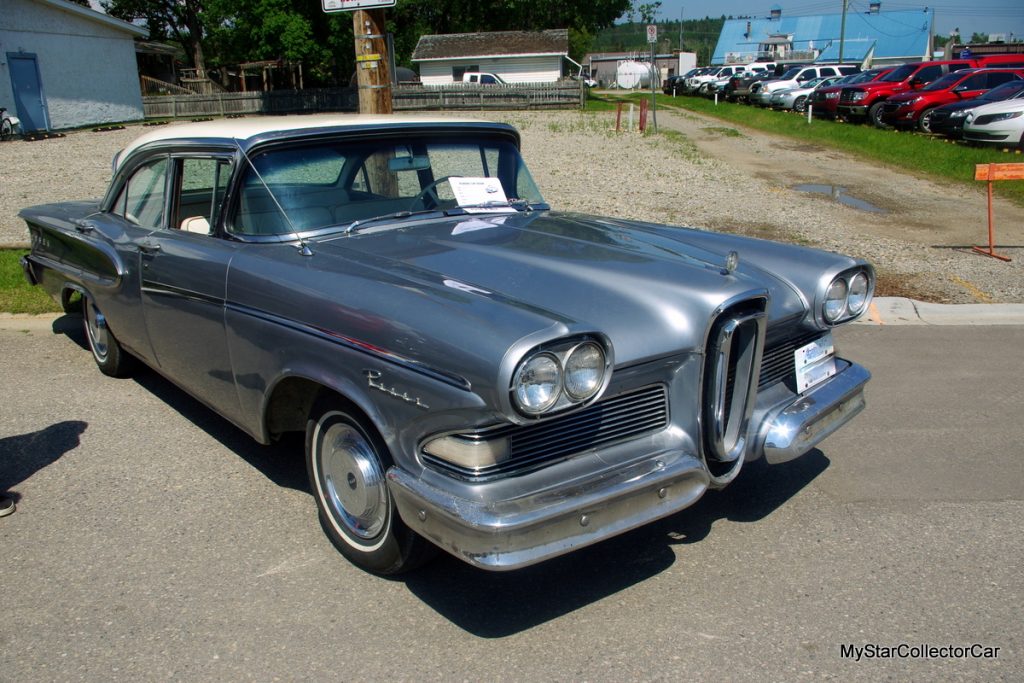 At this point we realize that type of old school car guy is unlikely and unwilling to learn even basic computer skills, so we advise them to ask a tech-savvy friend or family member to provide the finished article to them when we run their story. Since MyStarCollectorCar's articles are also printable, they can be presented in paper form if their internet-savvy buddies own a printer.
The fourth question: "How do you make money?" The answer is simple: MyStarCollectorCar is essentially a magazine in electronic form and has advertisers that moved over to us because our readership has expanded massively over the past 14 years and continues a strong growth pattern. MyStarCollectorCar ads also link to our advertisers' websites so our readers can access their products and services.
The fifth and final question is asked by acquaintances who are following the rigid rules of cliché-ridden conversation: "What are you up to these days?" This question may well be one of the most dangerous conversation icebreakers because we may corral the person for a very long period of time while we answer it.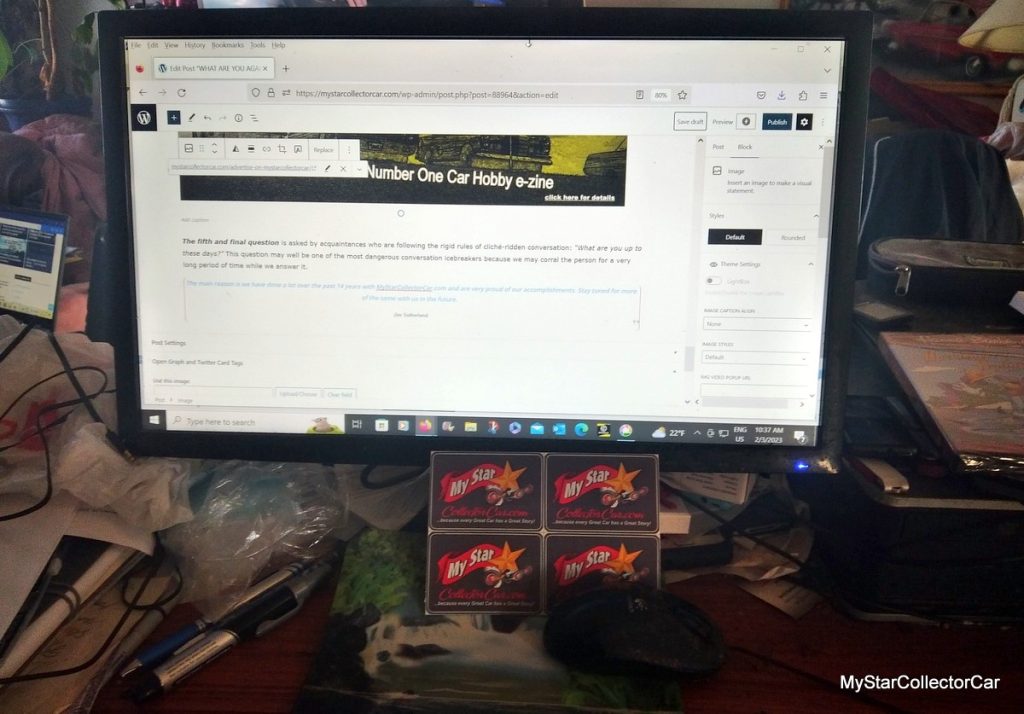 BY: Jim Sutherland
Jim Sutherland is a veteran automotive writer whose work has been published by many major print and online publications. The list includes Calgary Herald, The Truth About Cars, Red Deer Advocate, RPM Magazine, Edmonton Journal, Montreal Gazette, Windsor Star, Vancouver Province, and Post Media Wheels Section.