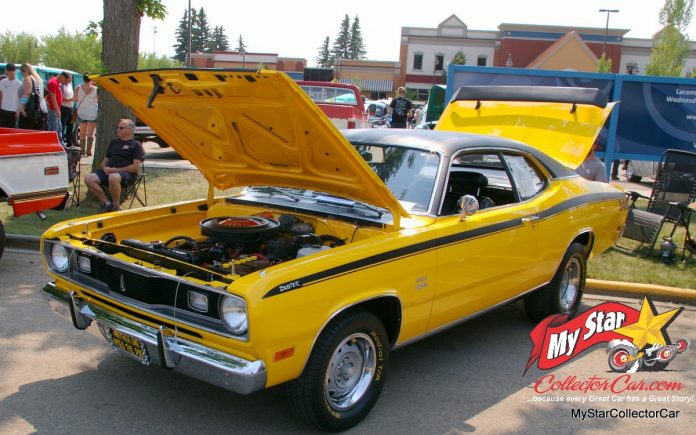 Doug Penney is no stranger to 1970 Plymouth Dusters because his first car was a '70 Duster.
Nevertheless, Doug began a search for the perfect '70 Plymouth Duster and was able to purchase one about 20 years ago.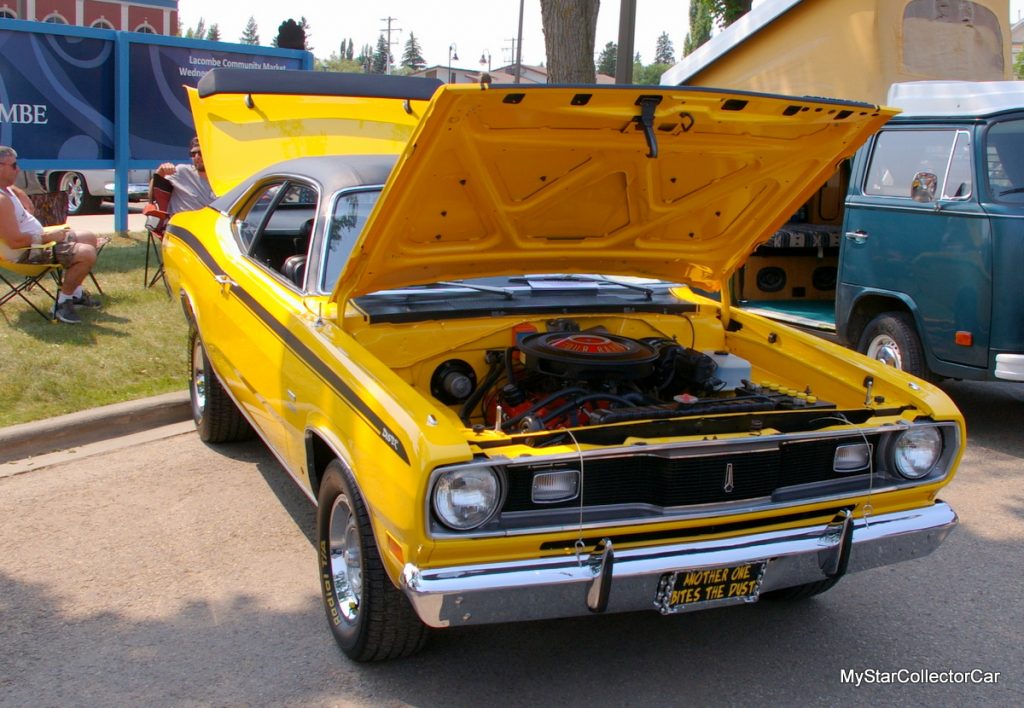 He managed to buy a fully loaded version, complete with Mopar's legendary 340 small-block under its hood. The car still has its original build sheet and listed all its factory options, including fender-mounted turn signals, rally wheels, rear defrosters, power brakes, bumperettes, dual exhausts, front discs, variable speed wipers, day/night mirror, wood grain dash, and heavy-duty suspension called Firm Ride by Mopar at the time. Just for the record, Doug's Duster still has its original AM radio, not an optional FM version.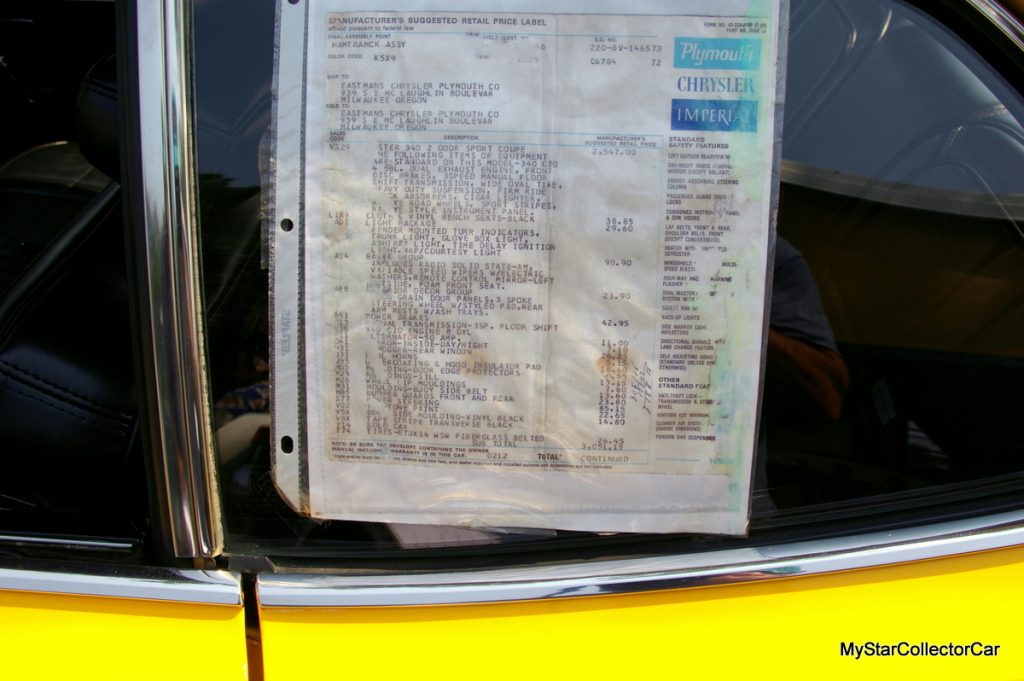 Doug decided to preserve the Duster-with a few tweaks to improve its performance and style. The factory 340 in the Duster was stroked to a 416 cubic inch small block, although Doug kept the factory version's original cylinder heads just in case any plans to restore it back to factory specs are on the table in the future.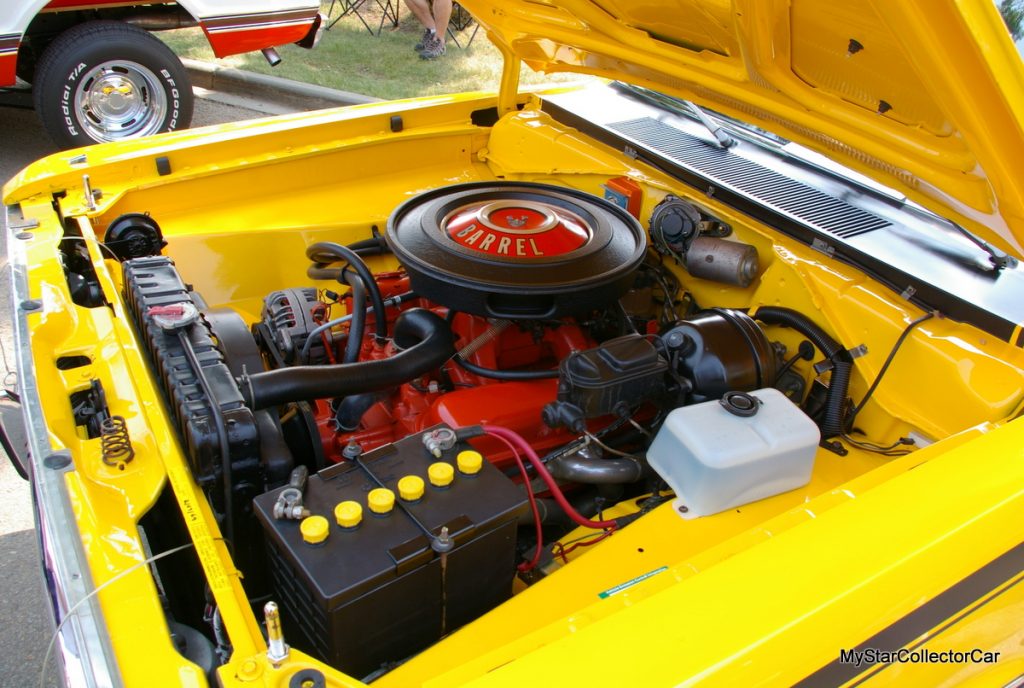 Not surprisingly, the Duster now breathes easier due to its headers, but Doug kept the original exhaust system in another just-in-case decision.
He also replaced the factory three-on-the-floor manual transmission with a four-on-the-floor manual tranny to give his Duster better jump and a wider range of performance. Doug removed the car's factory power steering because it was not in the cards for his upgraded performance goal-since a power steering pump is also a horsepower robber.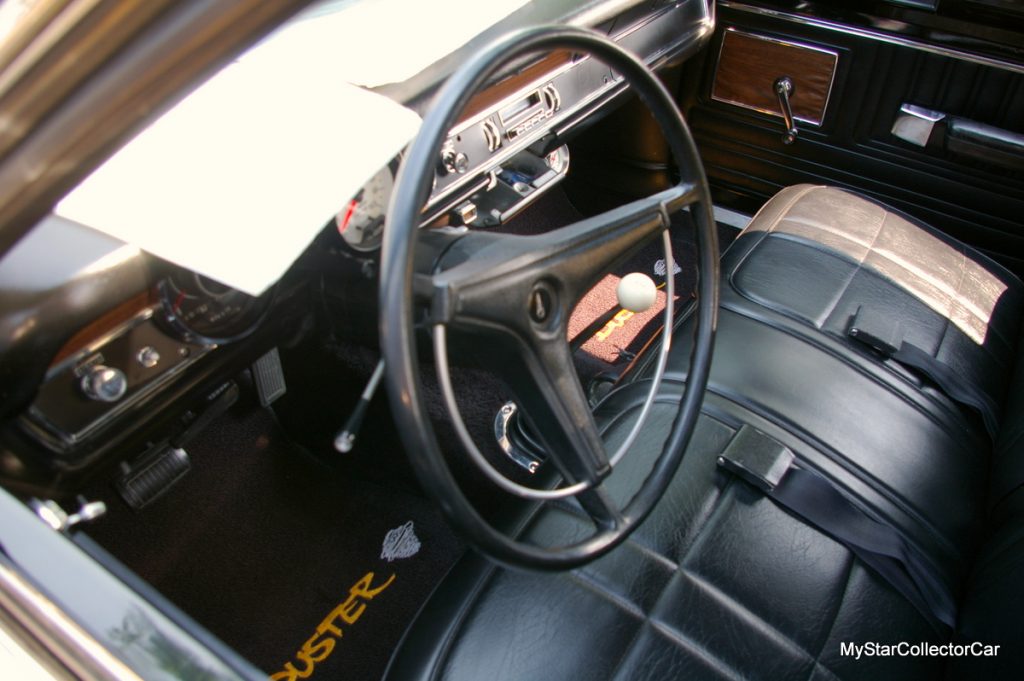 He added a full gauge package to the Duster because the car's factory set of warning lights did not give him enough information about the reworked 340's critical information under load. Doug also added a tachometer so he could avoid over-revving the engine.

The '70 Duster is cosmetically similar to the factory version, including its bright yellow paint job, but Doug put a period-correct vinyl roof on his car to accentuate its overall style. Doug built subtle upgrades into his Duster because he "built it to look stock", in his words.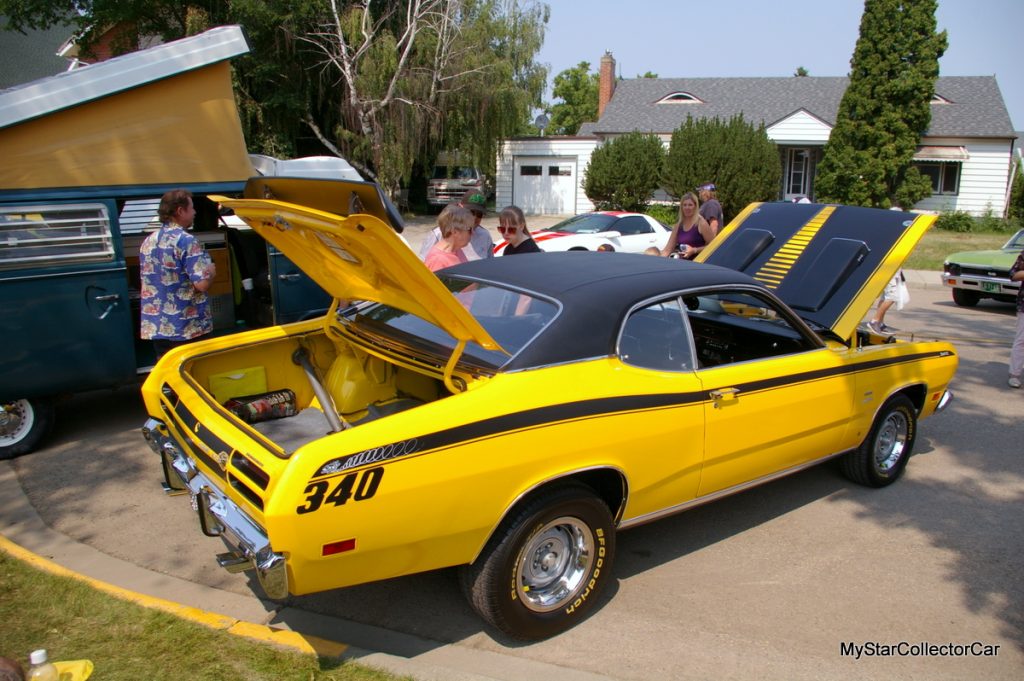 Doug concluded his Duster's extensive restoration was enough reason to reset the odometer since it was basically a new car after the project's completion. His mileage numbers indicate Doug has put about 300 to 500 miles a year on his 1970 Duster, most of them accrued during pleasure trips in the car.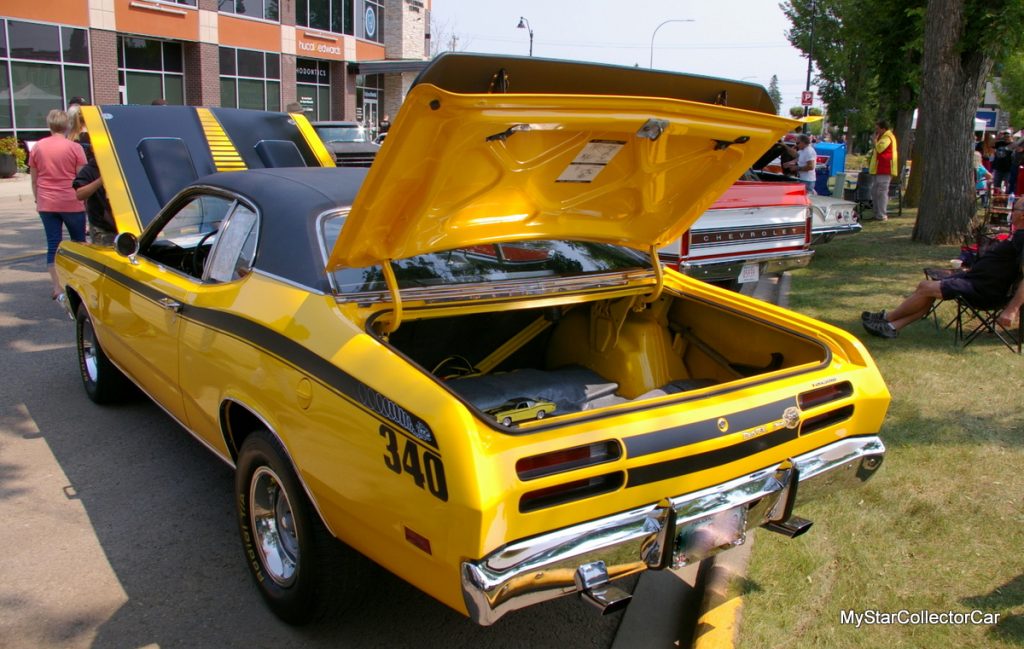 MyStarCollectorCar encountered Doug and the '70 Duster at a summer car show, so it was clear these events made his shortlist of pleasure trips in 2021. He mentioned another example: trips for ice cream in the car.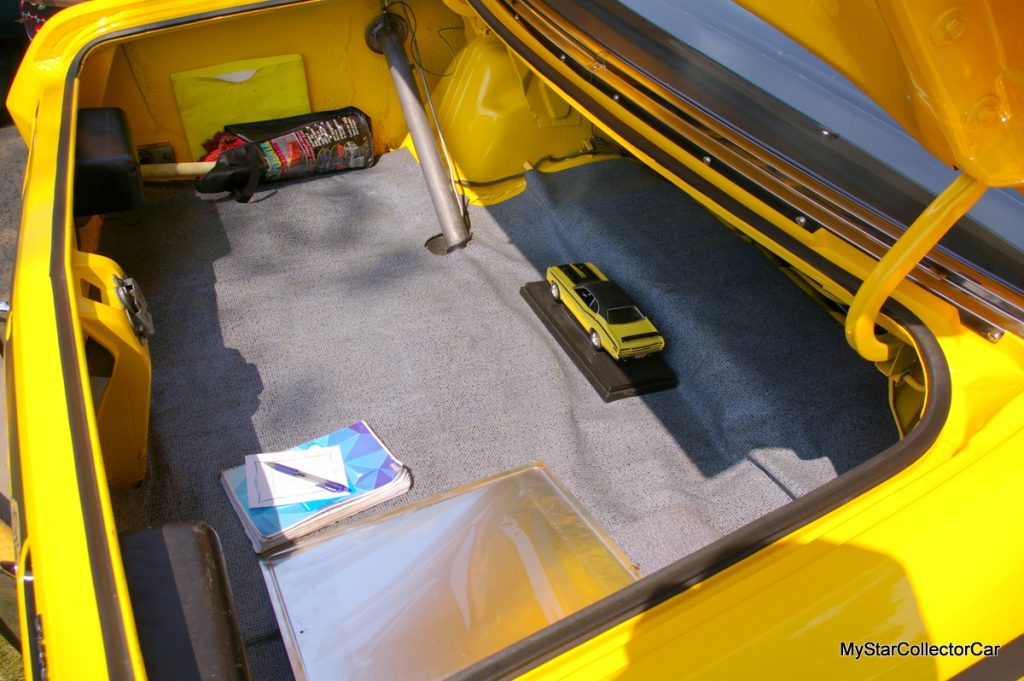 BY: Jim Sutherland
Jim Sutherland is a veteran automotive writer whose work has been published by many major print and online publications. The list includes Calgary Herald, The Truth About Cars, Red Deer Advocate, RPM Magazine, Edmonton Journal, Montreal Gazette, Windsor Star, Vancouver Province, and Post Media Wheels Section.