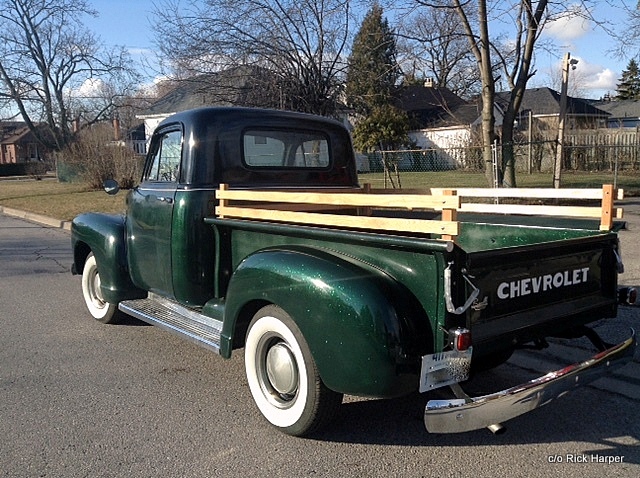 Rick Harper is a big fan of the car hobby and has the necessary skills to do the hard work behind a restoration.
His interest in the automotive hobby is hereditary because Rick told us he "had the good fortune to have a father who was a licensed mechanic and loved to spend weekends working on the old cars."
You know you love cars when you are a mechanic who works on personal car projects in your spare time so Rick's father was a powerful influence on Rick in his childhood.
Rick also worked in a body shop as a teenager and assembled a solid skill set for the automotive hobby.
His 1952 Chevy truck was previously owned by a guy who was forced to sell it because of a health issue and knew Rick would restore it back to original condition-with a few cosmetic concessions. Rick leaned toward an original direction for his truck because the pickup was "complete and solid", in his words.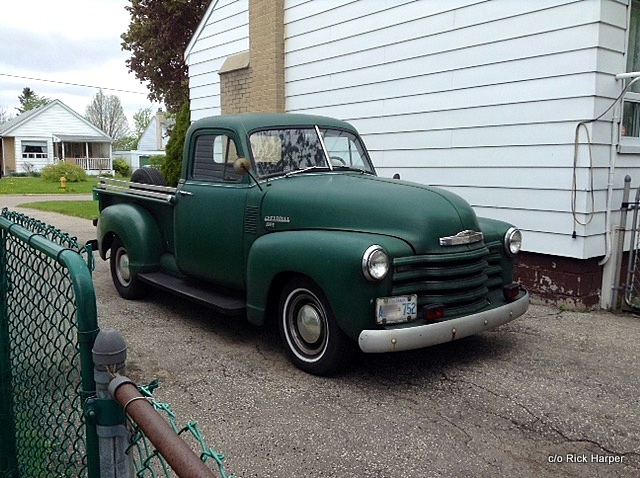 However, the path to restoration was not easy because it was rusty and "somewhat non-functional", according to Rick, but it was a "solid foundation from which to build rather than modify" in his opinion. The decision to restore the truck was the right one for Rick because he possessed enough talent to bring it back to life in its original form because it was not a basket case.
Rick is about a year into the truck and considers it to be about "90% to where I want it." He tackled the mechanical work and retained the original power train in the truck. He needed enormous patience to complete the body restoration, particularly after he painted the truck.  Rick painted the Chevy in his backyard and "spent countless hours with 1500 (high grit sandpaper), water and polisher to get the desired finish", according to him.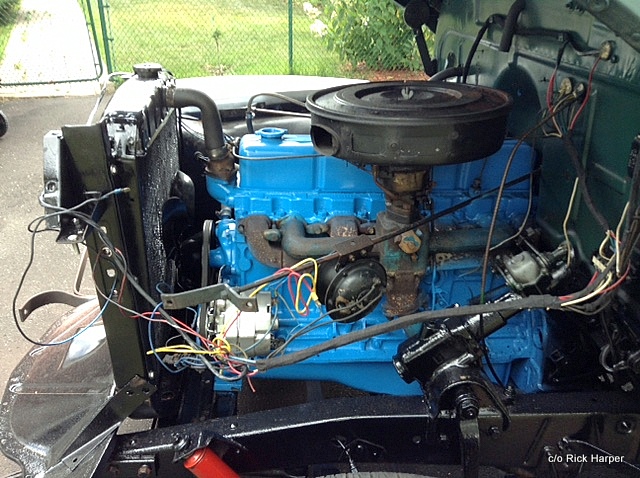 Patience paid off for Rick because "after many many hours of sanding and polishing the paint takes on the look of a mirror to the point where you can reach in like it's a pool of water", in his description.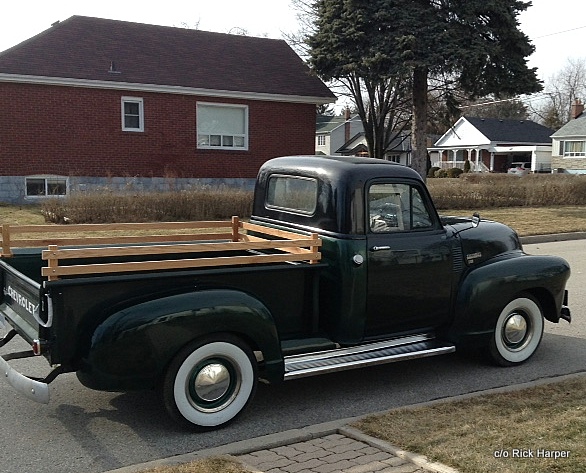 Rick called the paint job "slightly over the top–it is British racing green with green metallic flake in three of the eight clear coats".  The trick paint is one of the few non-original features of his restoration project.
Rick added; "the box is highly polished spruce and all the chrome make it (the truck) something that causes people to take a second look".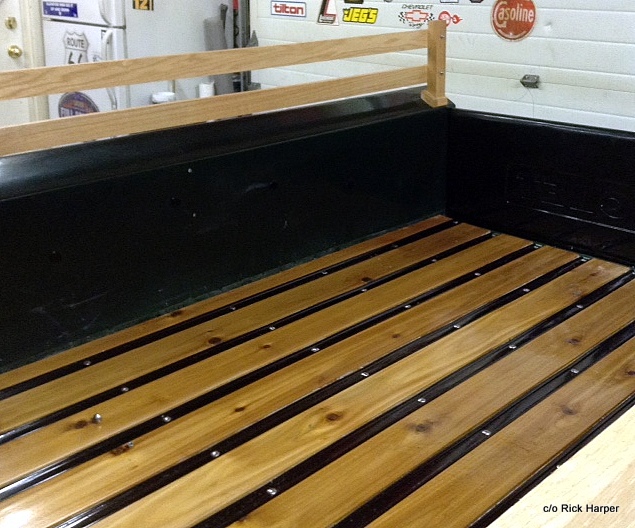 The truck has been through a series of "short 20 minute hops in an attempt to get the kinks out and get rid of the noises that come with an old pickup truck", in Rick's words. His long range game plan is to make the 64-year-old truck into his daily driver and use it for seven months of the year after Rick is satisfied with his restoration process.
'We at MSCC applaud salute Rick Harper because he is a hands-on car guy who comes by his love for the hobby for the best of reasons: it's in his DNA.'
Jim Sutherland
CLICK HERE to Like us on Facebook
CLICK HERE to Follow us on Twitter
CLICK HERE to Follow us on Pinterest
Please re-post this if you like this article.