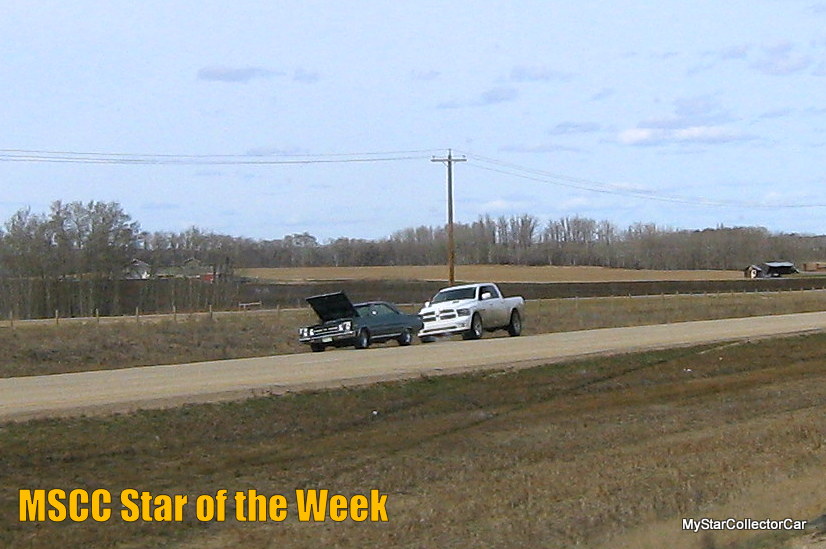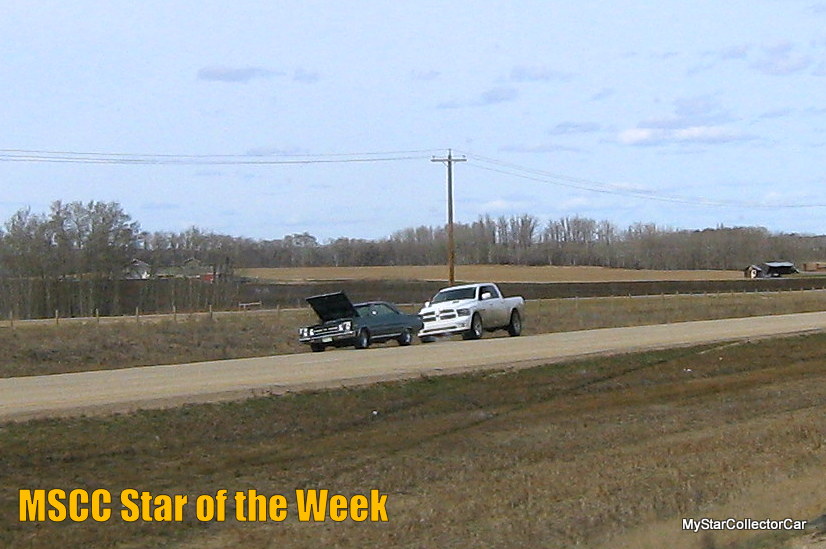 MSCC APRIL 10 STAR OF THE WEEK: '67 PLYMOUTH GTX—THE FIRST CASUALTY OF THE NEW SEASON IS STARDOM THE HARD WAY
There is an unwritten law at MyStarCollectorCar.
If your beloved vintage ride leaves you standing by the road with your hood up and a puzzled look on your face then you and your car or truck are an instant MSCC Star of the Week.
'This '67 GTX was on the shoulder of an extremely busy 4-lane highway with heavy traffic so the natural instinct is to stop and help—but the time it took to turn around, go back and then find this classic Mopar was enough for the owner to get help from a Good Samaritan.'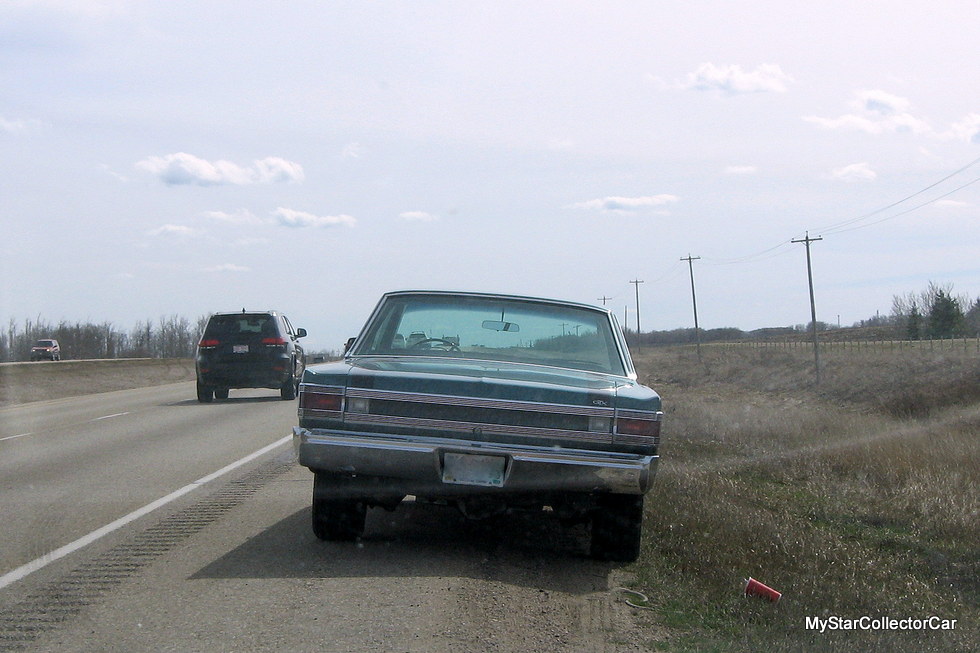 This MSCC Star of the Week GTX is the first casualty of the season so it earned stardom the hard way.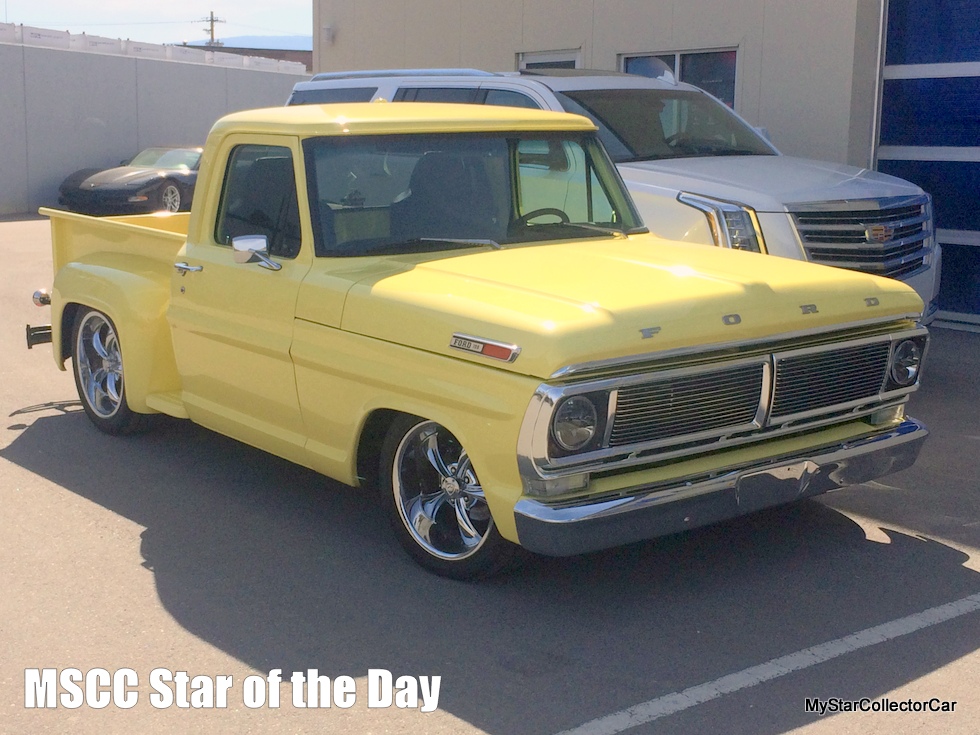 MSCC APRIL 9 STAR OF THE DAY: EARLY 70S COOL—SHORT BOX FORD
The early 1970s were really the last days of the 60s because there was clearly an overlap between the two decades.
The Rolling Stones were still a force, Motown was still a hit machine and disco was mercifully still a few years away.
'Detroit still had Cudas, Road Runners, Camaros, Chevelles, Firebirds, Cougars, Chargers, Mustangs, and Corvettes because if it was cool enough in the 60s it would still be cool in the early 70s.'
This MSCC Star of the Day short box Ford (spotted yesterday) was a great example of early 70s cool.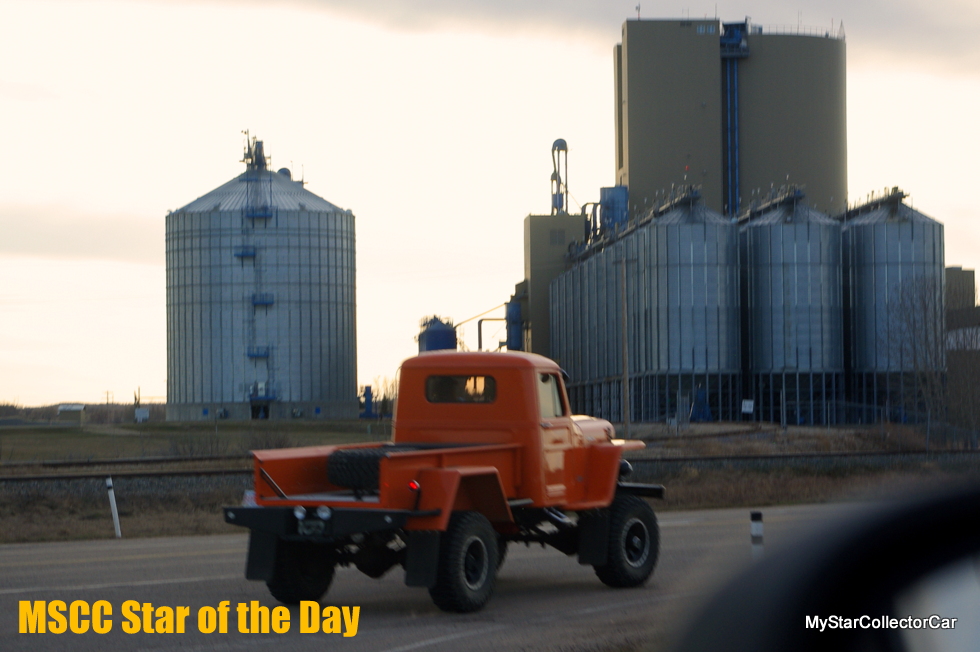 MSCC APRIL 8 STAR OF THE DAY: ROAD TRIP IN A JEEP TRUCK ON STEROIDS
Jeeps have a reputation for toughness that extends back to World War II.
The Jeeps that came after the war still had that toughness but they weren't built for the new highways.   
'You could run a jeep all day-every day at 45 miles per hour and even though the new civilian Jeeps (Jeepsters and pickup trucks) were faster, they struggled on the newly-built turnpikes.'
This MSCC Star of the Day Jeep pickup was on a road trip yesterday but it handled it better because it was clearly on steroids.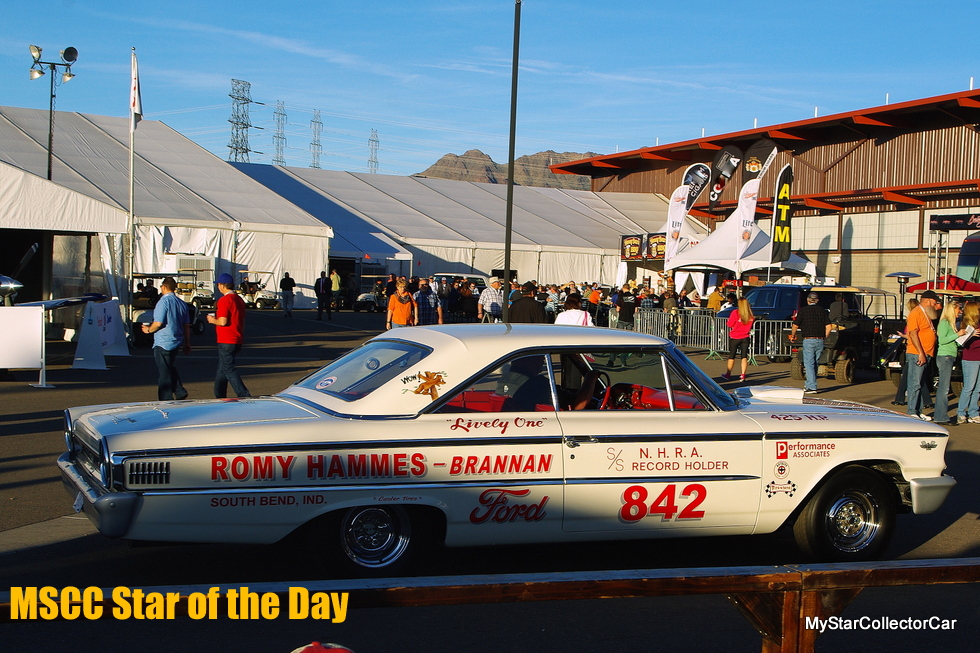 MSCC APRIL 7 STAR OF THE DAY: '63 FORD GALAXIE 500—EVEN TRIBUTE RACE CARS ARE COOL
Race cars with a history have become a blue chip investment in the car hobby.
'There's something about a thundering, uncivilized, potentially dangerous monster covered in decals that grabs the attention of every red-blooded car guy within a 5-mile radius.'

The open headers are a big factor.
This MSCC Star of the Day '63 Galaxie 500 427 dual 4-barrel replica race car  proves one thing—even tribute race cars are cool.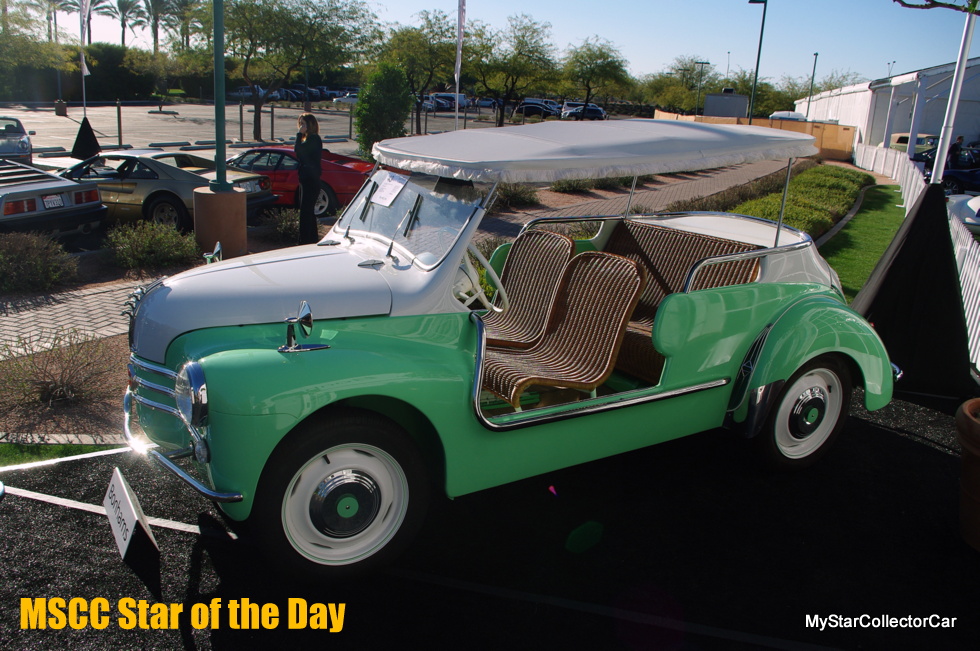 MSCC APRIL 6 STAR OF THE DAY: 1961 RENAULT 4CV RESORT SPECIAL—GOLF CART YOU CAN REGISTER FOR THE ROAD
European cars were never massive in any era but the late 50s and early 60s produced some micro-sized cars.
The European streets were designed long before the advent of the car so you could barely squeeze a donkey cart down them 300 years ago.
'Cars had to fit in this limited space so these tiny cars became a common sight—particularly in the resort areas where a wide open, compact and leisurely ride made a lot of sense.'
This MSCC Star of the Day '61 Renault 4CV Resort Special is a brilliant example of a one of these road-worthy golf carts/cars.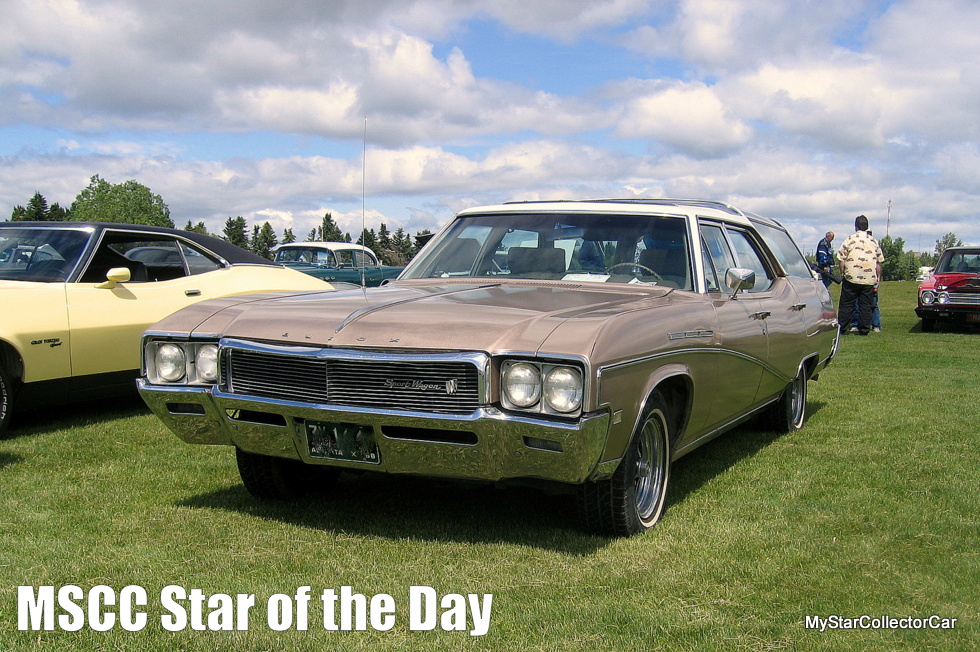 MSCC APRIL 5 STAR OF THE DAY: '68 BUICK SPORT WAGON—A LONG ROOF WITH A VIEW
There was a lot of competition for the station wagon dollar in the 1960s.
The Baby Boom was in full swing so a long roof was almost mandatory in an era when a family of six was  a pretty routine statistic.
'Baby Boomer parents needed a little space between them and their numerous mini-terrorists in the second (and third) seat so a wagon was the perfect solution for kiddie storage issues.'
This MSCC Star of the Day '68 Buick Sport Wagon was a top shelf station wagon—literally a long roof with a view.  
MSCC APRIL 4 STAR OF THE DAY: '68 GTX CONVERTIBLE—FUN AND SUN AT WARP SPEED
The B-body Mopars really took off in '68 with two car stars.
'The 1968 Charger became a styling icon overnight with its new look and the affordable '68 Road Runner gave hope for every kid with a minimum wage job and heavy right foot.'
1968 produced other versions of these Mopar monsters including roofless versions that gave new meaning the combination of the words 'topless' and 'fast'.
You can sum up this MSCC Star of the Day '68 GTX convertible in a phrase—fun and sun at warp speed.
CLICK HERE to Like us on Facebook
CLICK HERE to Follow us on Twitter
CLICK HERE to Follow us on Pinterest
Please re-post this if you like this article.