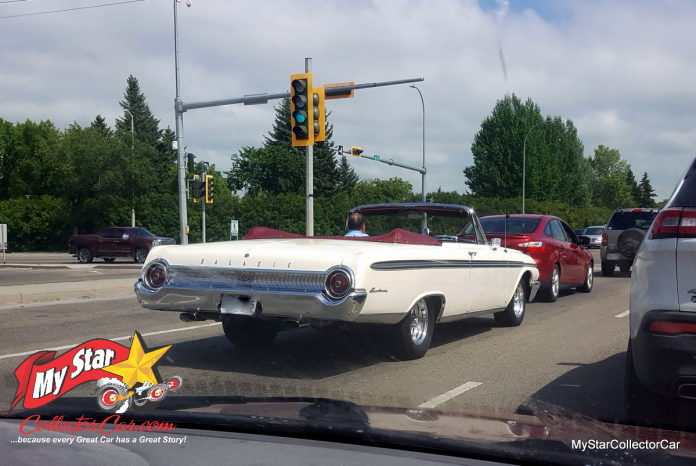 Ceasar Guenette told MyStarCollectorCar he has a love-hate relationship with his 1962 Ford Sunliner convertible.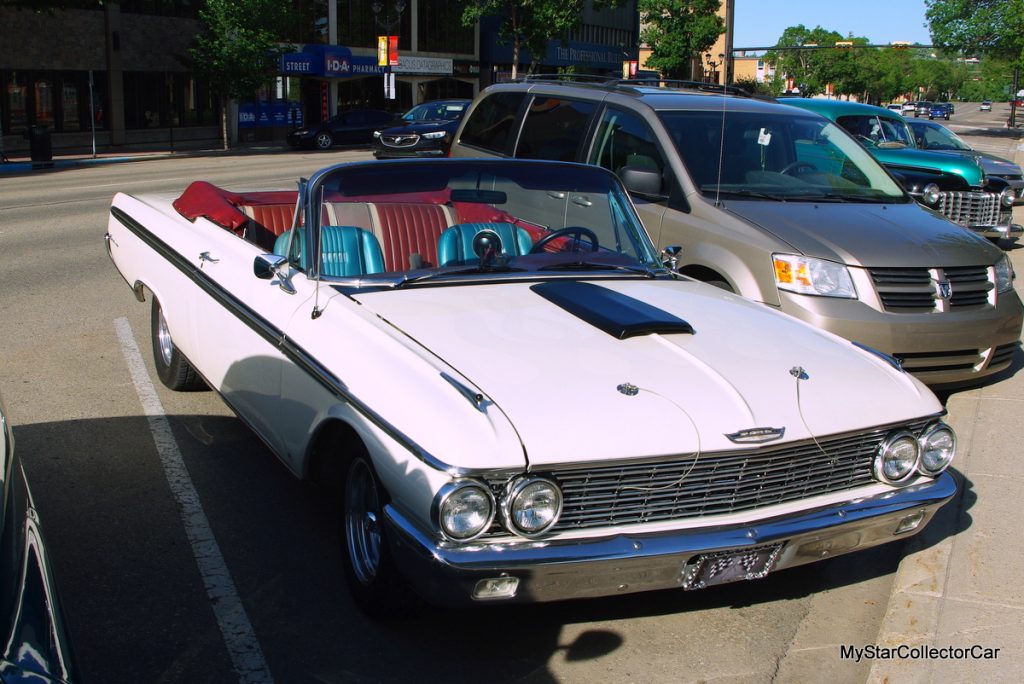 Ceasar told MyStarCollectorCar his '62 Ford was originally a brown car, but that was a long time (and three owners) ago — and things have changed in that department.
The car was painted white by its second owner, according to Ceasar, but the third owner added a rainbow metal flake pearl to the paint job, along with ghost flames during the color makeover.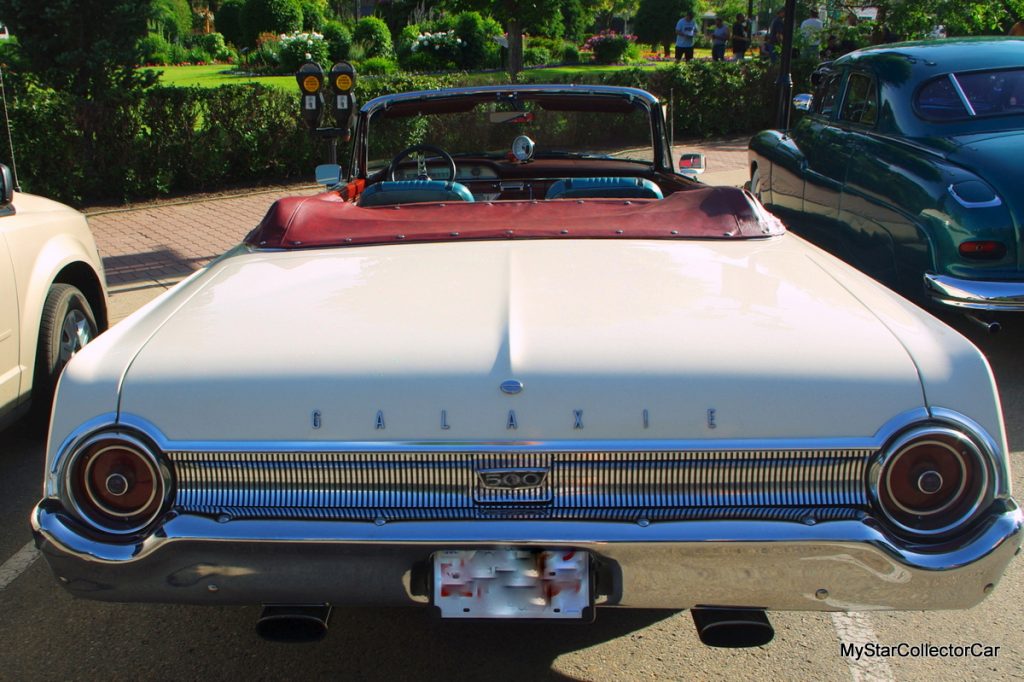 Ceasar became its fourth owner after it appeared on an online buy/sell site and did not sell for many months. The cool convertible became an opportunity for Ceasar when he decided to rescue the '62 Ford from automotive limbo when it was stuck between owners.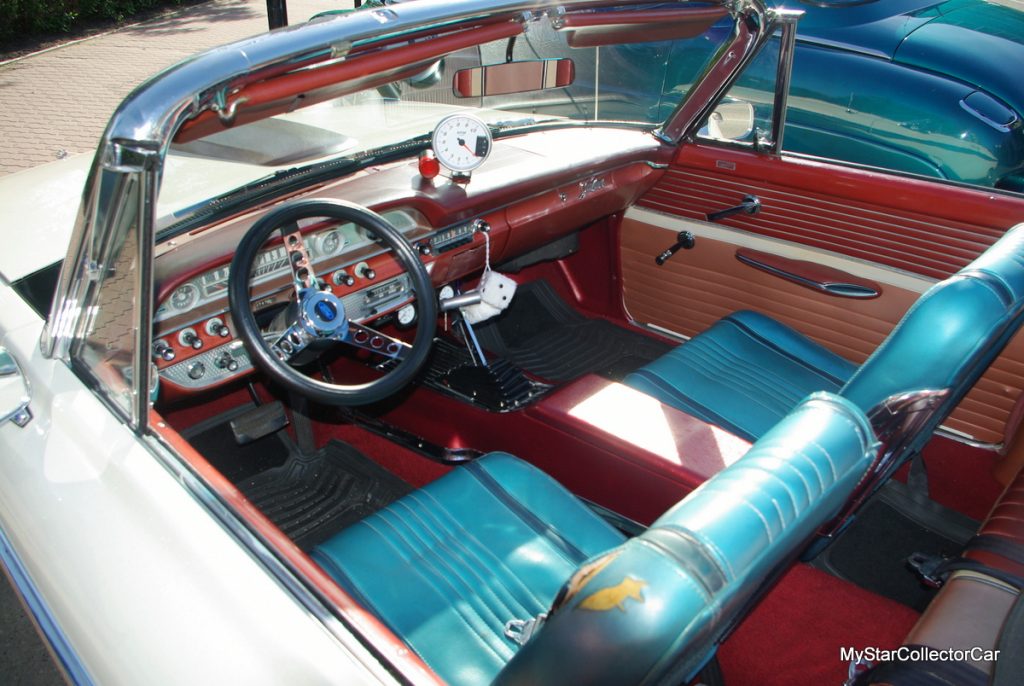 The natural inclination for most car guys is to improve the overall status of their new purchases and Ceasar was eager to improve the Sunliner. Fortunately, he had a great deal of the heavy lifting already done by the car's former owners who had already put plenty of upgrades into the car.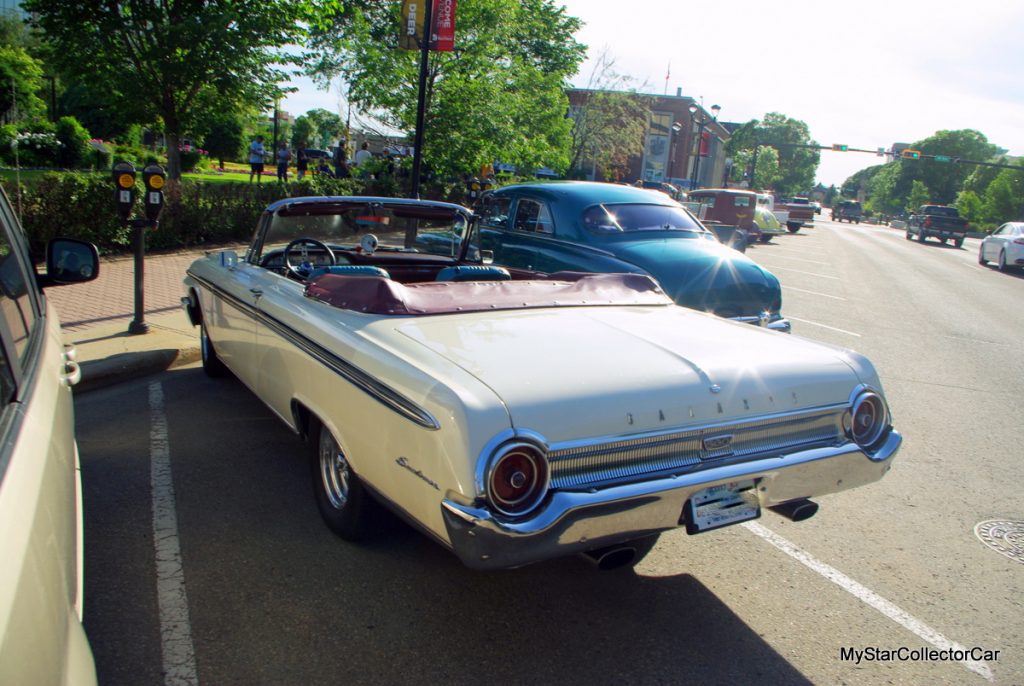 Perhaps the biggest improvement took place under the hood because Ceasar's 'vert sports a 1972 big block Lincoln engine that has been bored out to a massive 468 cubic inches after a $23,000 investment by one of the previous owners. The giant Blue Oval powerplant is hooked up to a C-6 automatic transmission that has a floor-mounted shifter.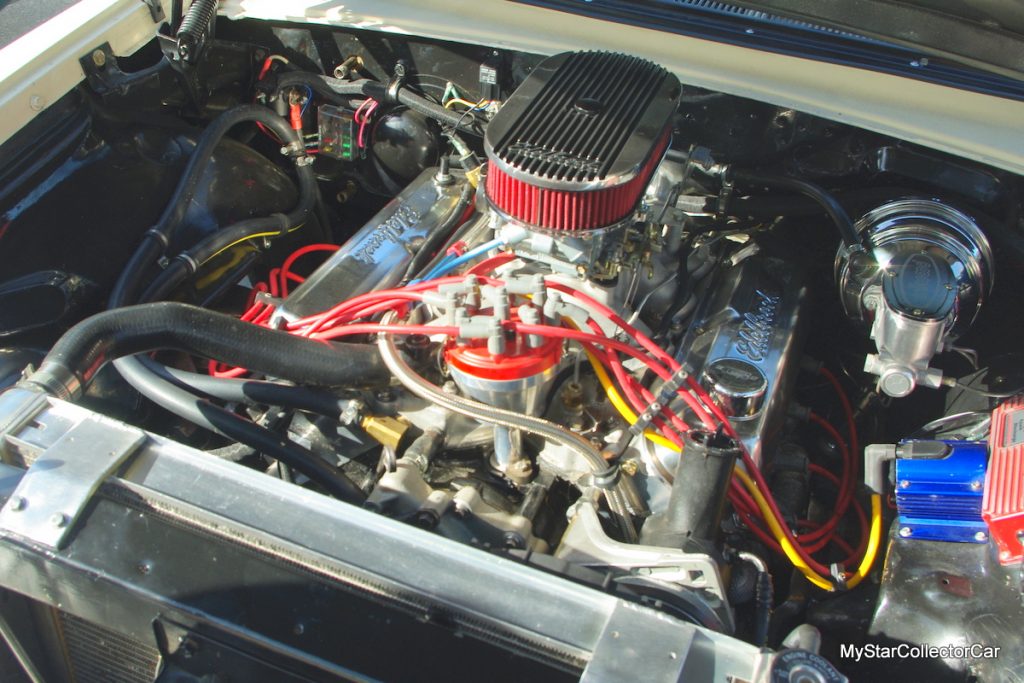 Ceasar took his mechanic buddy out for a test flight in the upgraded Ford drop top and recalled this reaction from the man; "I've driven lots of crazy s###-but this thing is nuts". Ceasar gave a gentler description when he said the car "lights it up pretty good".

Ceasar realized his Ford was fast enough to warrant a serious upgrade to its steering so he upgraded to a better rack and pinion system because the Mustang II system was simply not good enough, in his opinion.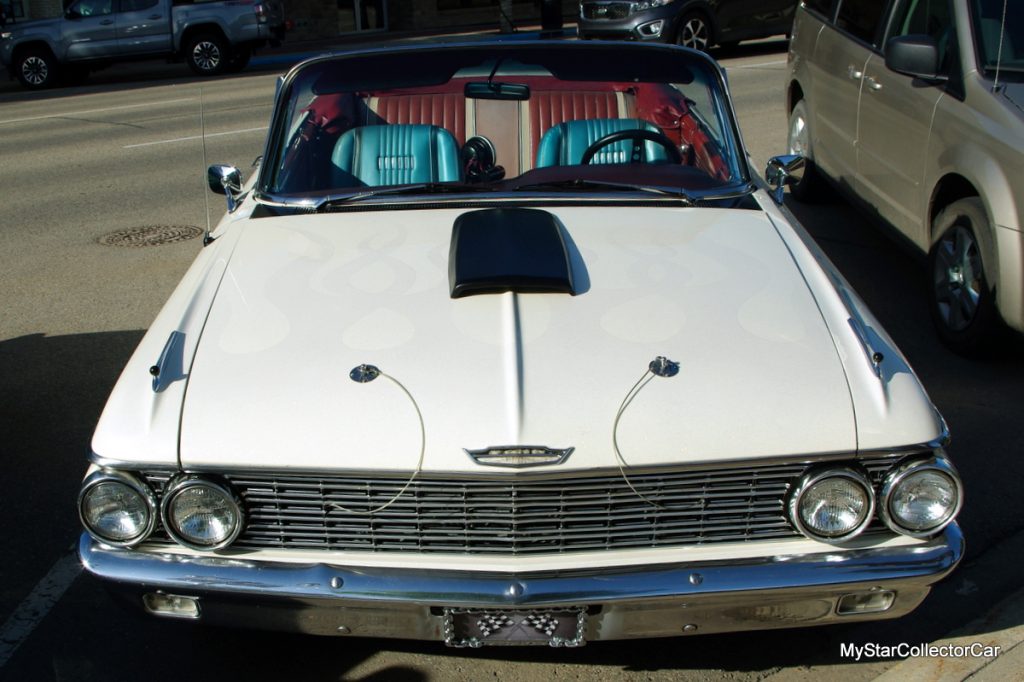 The car also has a dual master front disc/rear drum brake system that "stops good", in Ceasar's words.
Ceasar added the car runs down the road "pretty solid", but he installed Dodge 4×4 shock absorbers to stiffen the rear end of the convertible and noted the Ford Sunliner has a front sway bar to cut down the rock and roll in his 58-year-old car.
The right balance between original and custom is important to Ceasar, particularly as it pertains to bling because he wants to find rear 1962 Sunliner badges for his convertible. Currently the car has 1961 badges and Ceasar is not comfortable with them on the '62 Ford's rear quarters.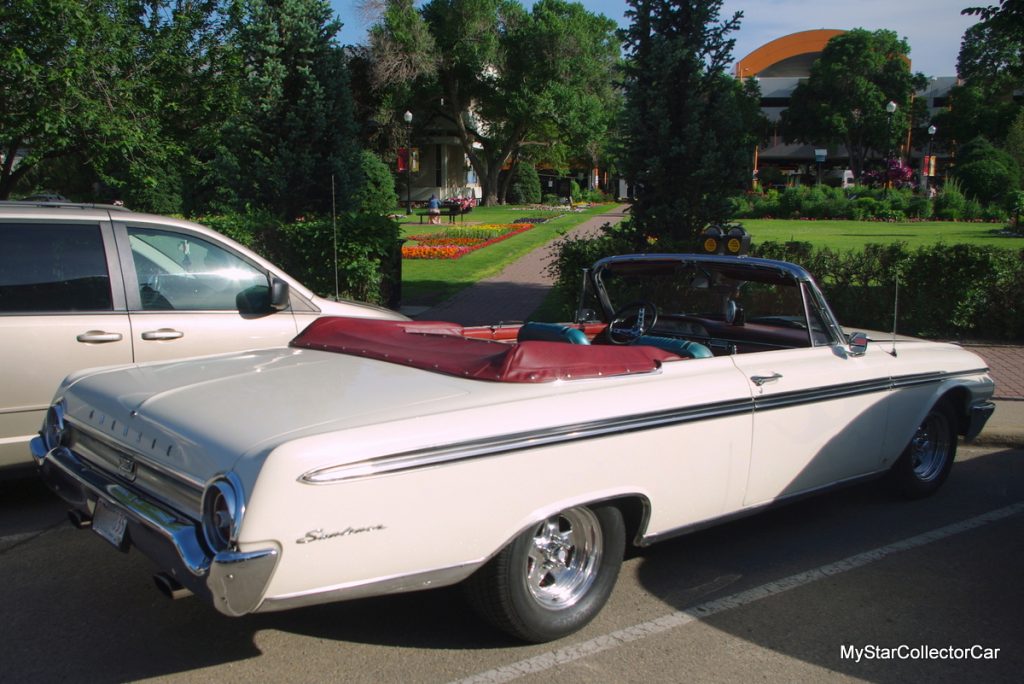 Ceasar's wants to put his own stamp on his 1962 Ford Sunliner convertible but his goal is not a show car because he wants to "drive it", in his words.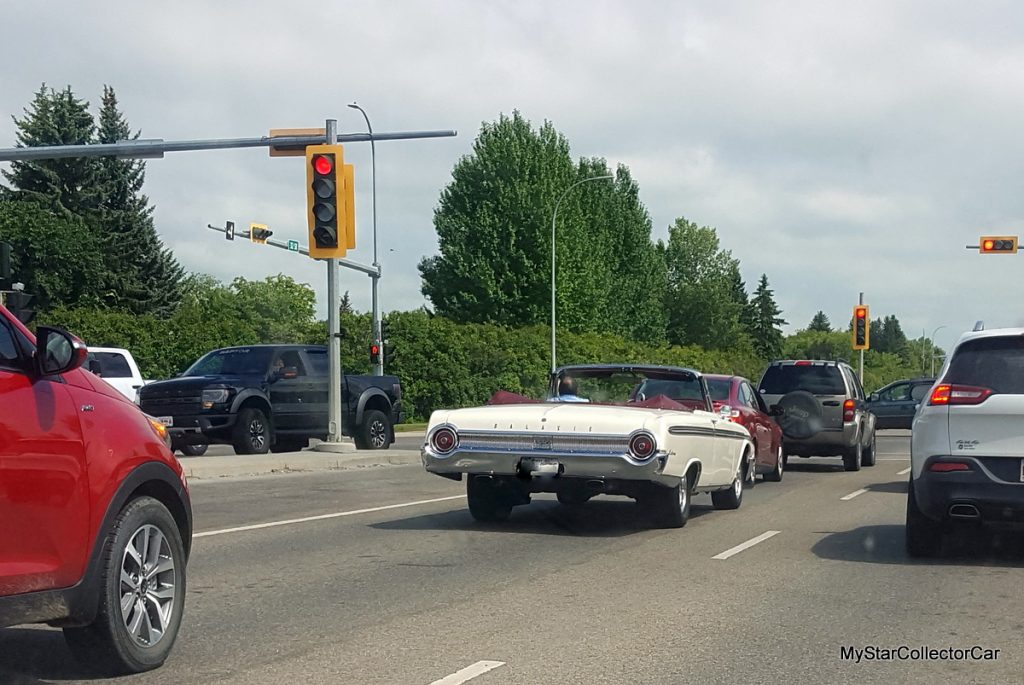 Spoken like a true car guy.
BY: Jim Sutherland
Jim Sutherland is a veteran automotive writer whose work has been published by many major print and online publications. The list includes Calgary Herald, The Truth About Cars, Red Deer Advocate, RPM Magazine, Edmonton Journal, Montreal Gazette, Windsor Star, Vancouver Province, and Post Media Wheels Section.