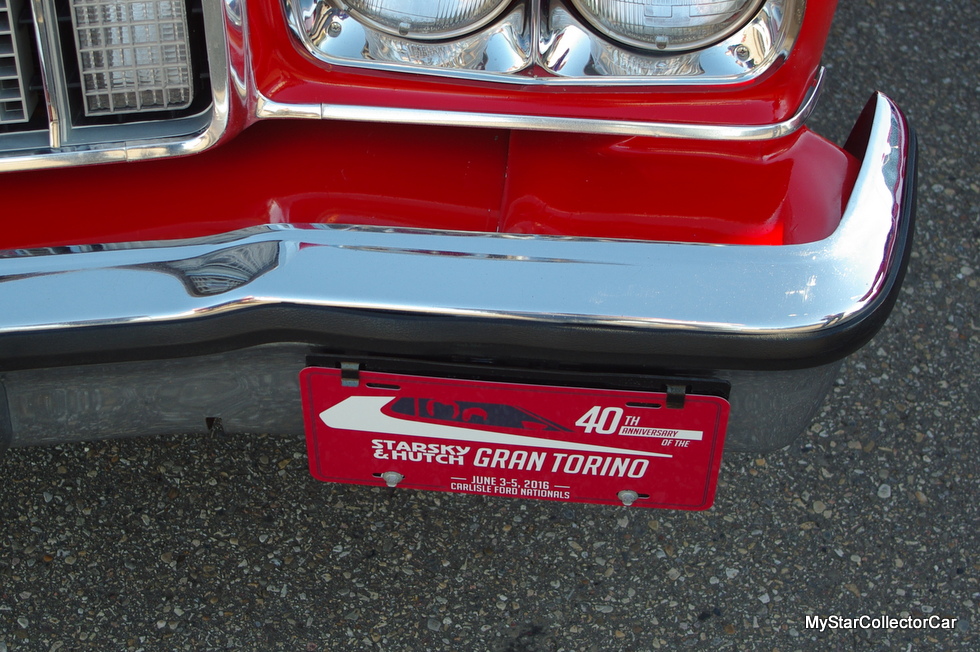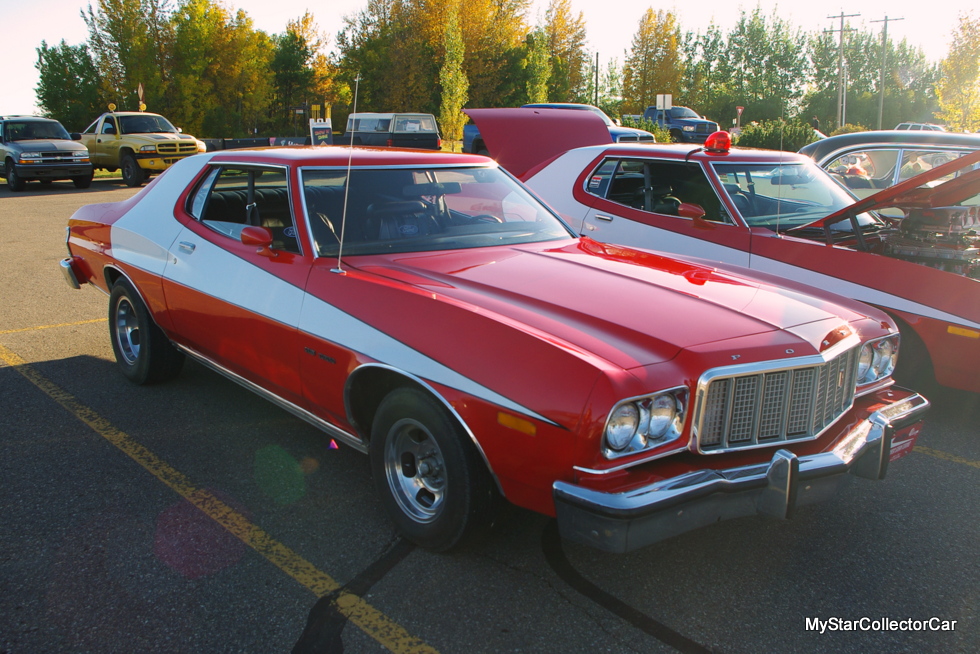 Starsky and Hutch ran from 1975 to 1979 on ABC.
The two human stars of the show (David Soul and Paul Michael Glaser) became teen magazine gods but the real star of the show was the bright red Torino with the massive white stripe down the C-pillar and across the side of the car.
The show was big in North America but it's huge in Great Britain.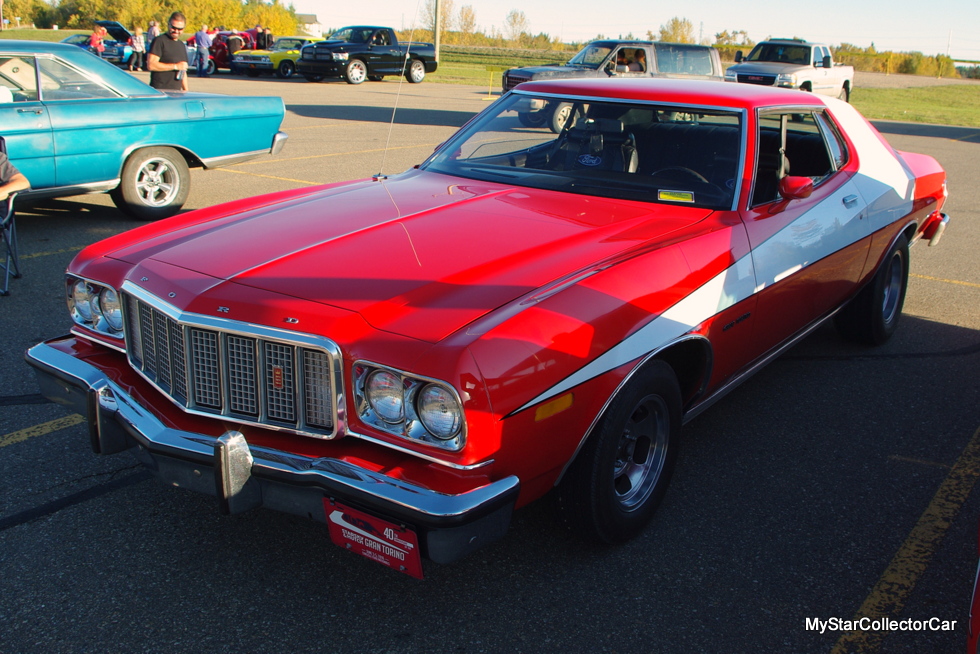 Steve Mardel is from England so he's well aware of the cult following for all things Starsky and Hutch. In fact, he's a genuine cult member because he has an extensive collection of memorabilia from the 70s classic TV show. Steve is most proud of his 1976 Starsky and Hutch tribute Torino. He saw the car when he "watched it every single week because there was no VCR".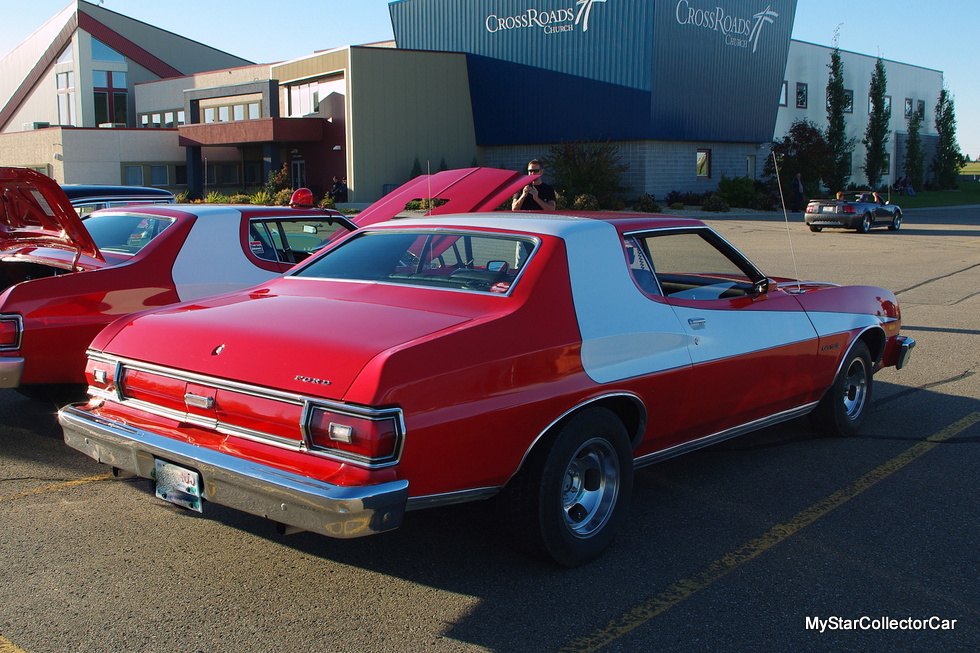 Steve has autographs from many of the stars in the show plus he attended a Starsky and Hutch convention in Pennsylvania. He said there were "36 Starsky and Hutch Torinos  there" plus he  met "Starsky and Huggy Bear" at the convention. He was happy to report "they were really nice guys".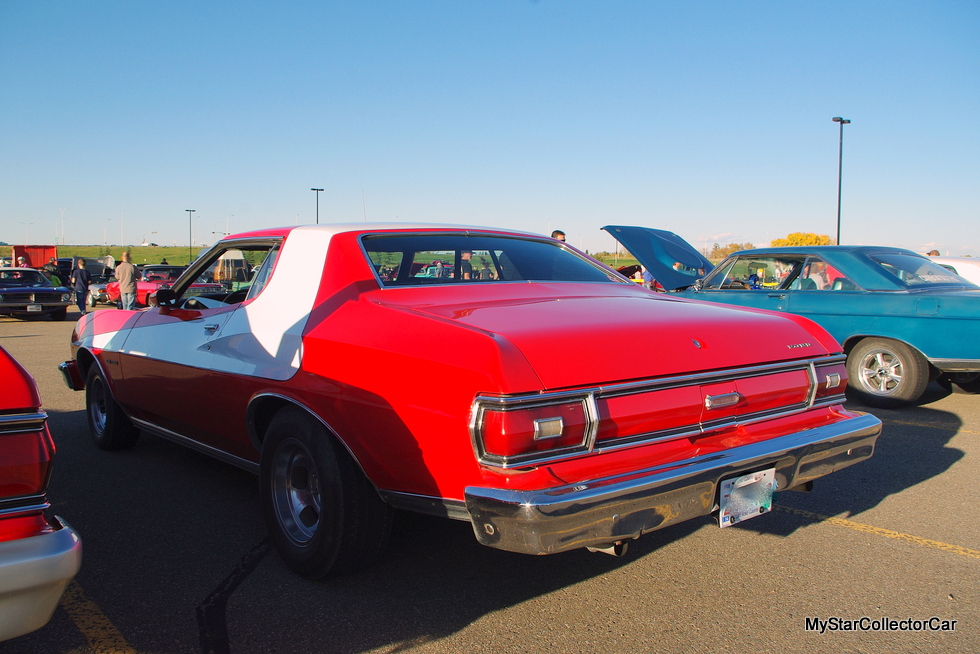 Steve has quite a history with Starsky and Hutch Torino. He had one in England and he "sold it online for one and a half times the asking price to a young guy who brought over a giant bag of cash". Steve had doubts whether the kid could swing the price but the bag of cash spoke volumes about British commitment to the Starsky and Hutch legacy.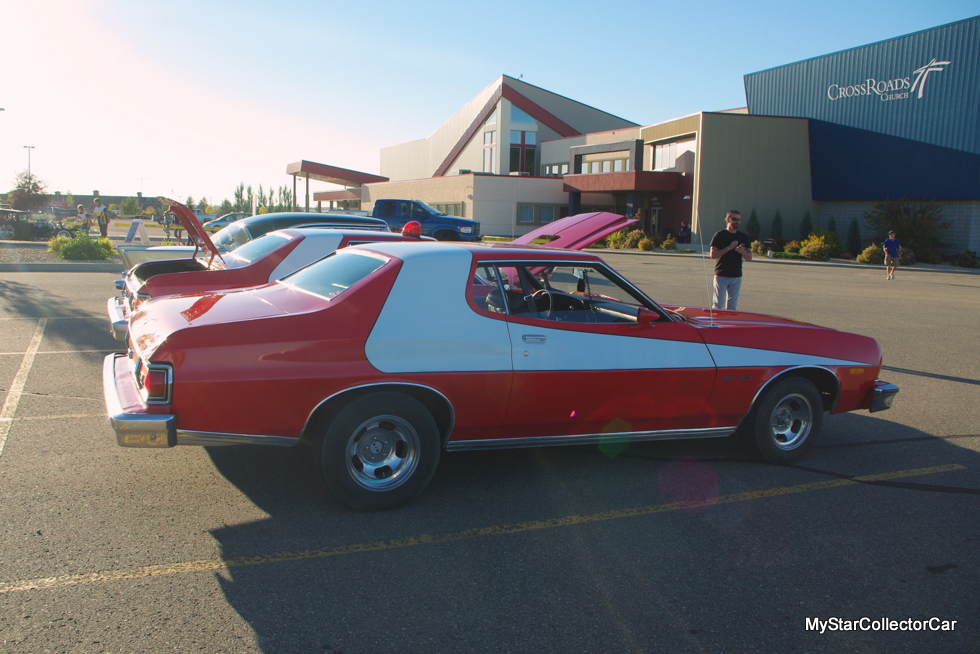 Steve's current Torino took a different path to his garage. Steve explained how the former owner "bought it for his daughter, he did the engine, she drove it and she hated it because it was too big so the guy was heartbroken".

Steve wanted to buy it and two years later he "got in touch with the guy" and the car was his.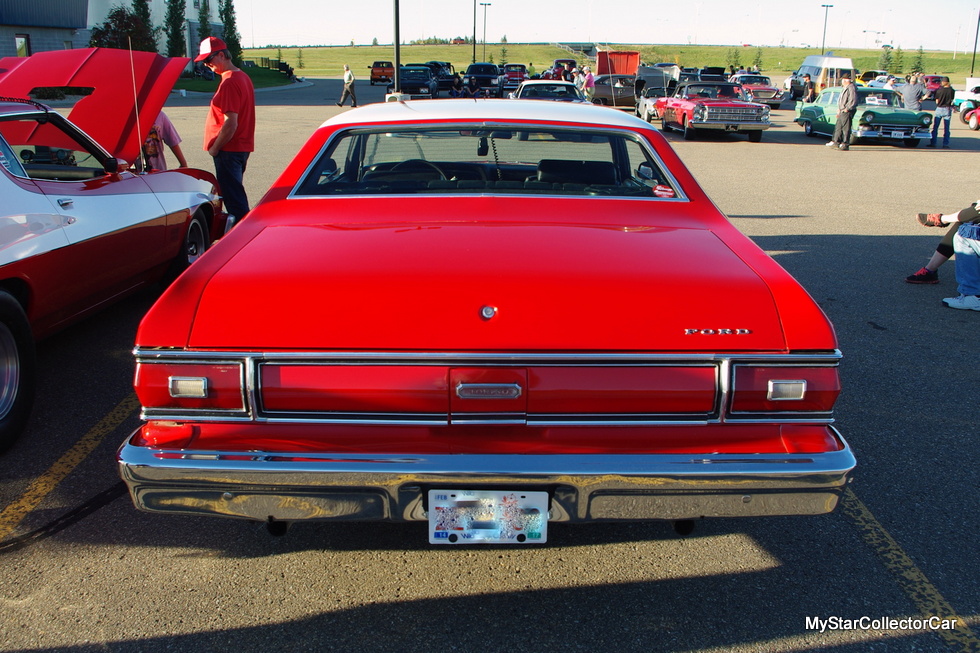 This '76 Torino was originally an all-white car but now it wears the full Starsky and Hutch color scheme. It has its factory 351 with 74,000 original miles under the hood but he wants to go back to the original valve covers and air cleaner.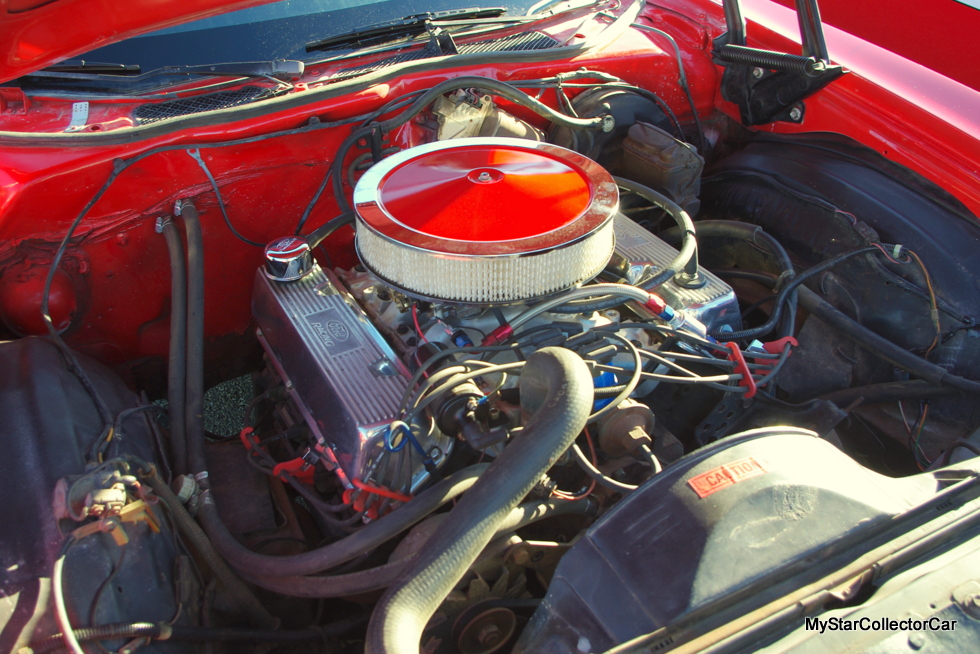 Steve was happy to report it's a "get in and drive car" because he's an auto tech at Cam Clark Ford Red Deer so he likes to take a day off from work and just drive his car instead of work on it.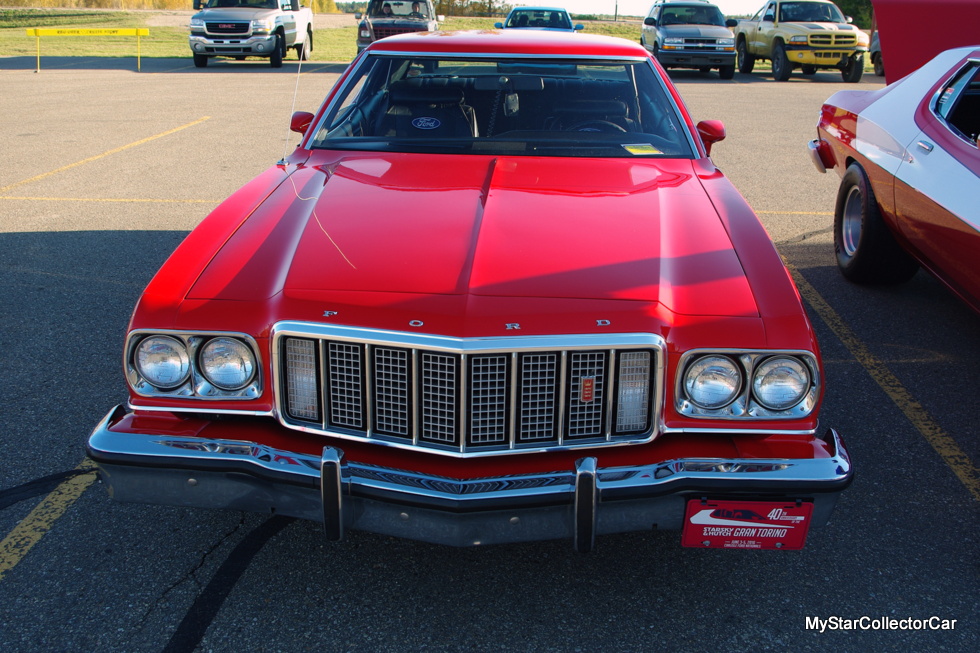 Steve has a turnkey car but he wants to finish off some details like the Mustang seats because he wants an authentic look to his Starsky and Hutch Torino.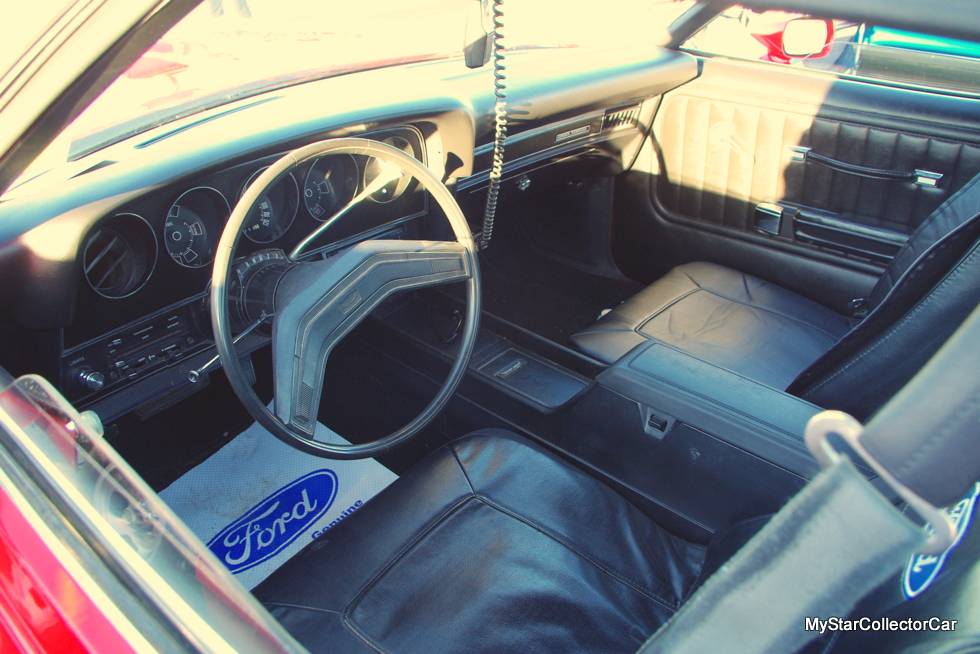 The feel of the car is a huge factor for Steve. He described it as "nice to get in and drive, smooth and quiet, it's lovely and it's reasonable on gas plus it's got one finger steering". He runs it at a little over 60 miles per hour because he doesn't "like to push it–it's a cruiser" and no he doesn't run with the magnetic red light on the roof because "it would scratch the paint".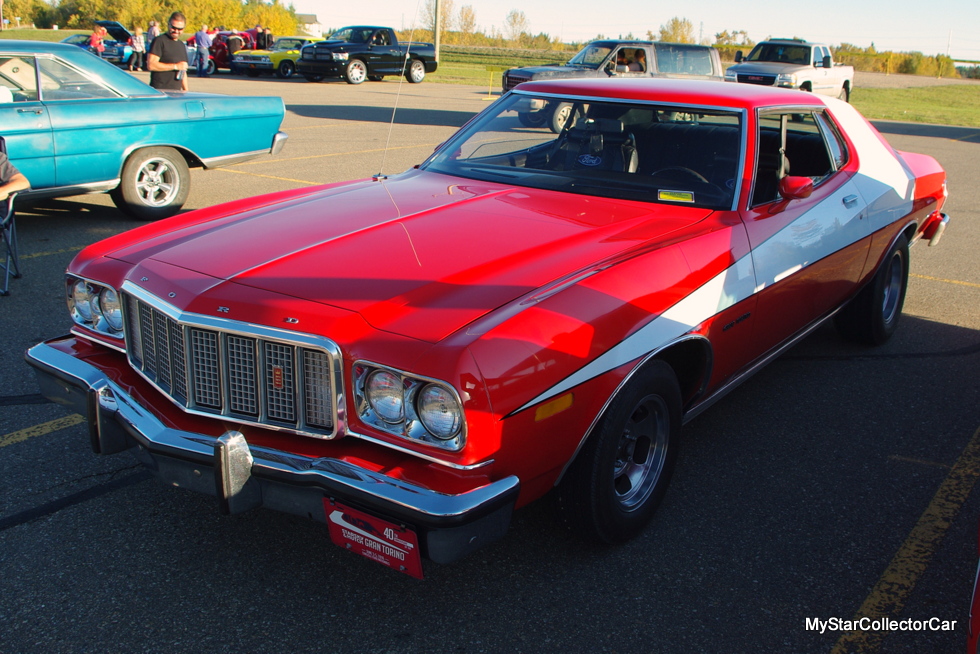 This car is a rock star because Steve said he had a couple "hooting and yelling at it" when he was on the highway but he doesn't drive it very much—"maybe 3 or 4 times a year".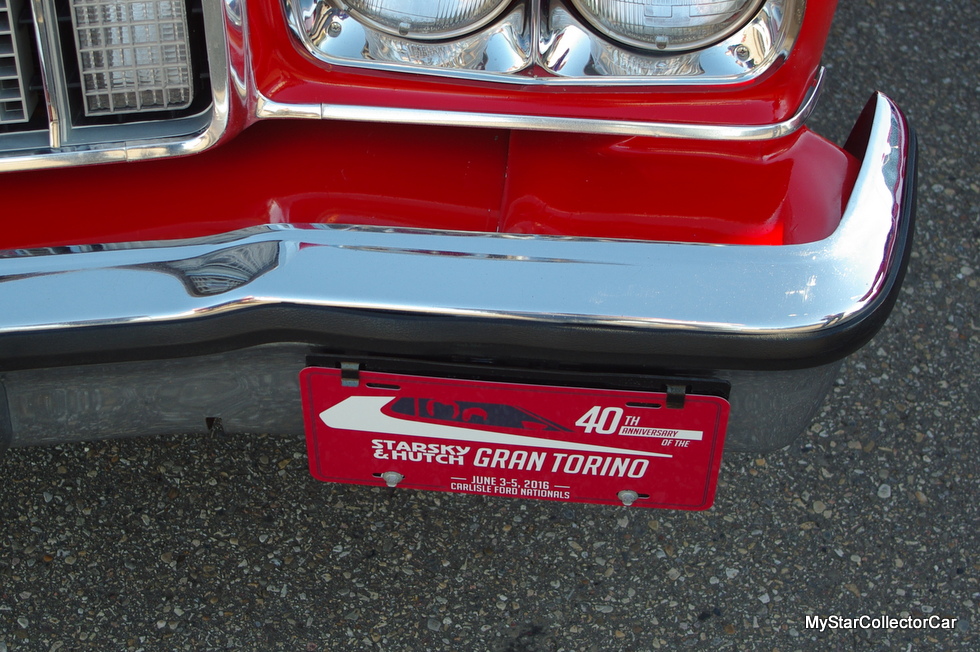 The strain of celebrity in a Starsky and Hutch Torino comes with a price—too few miles…too little time.
Jerry Sutherland
CLICK HERE to Like us on Facebook
CLICK HERE to Follow us on Twitter
CLICK HERE to Follow us on Pinterest
Please re-post if you enjoyed this.

Thank you