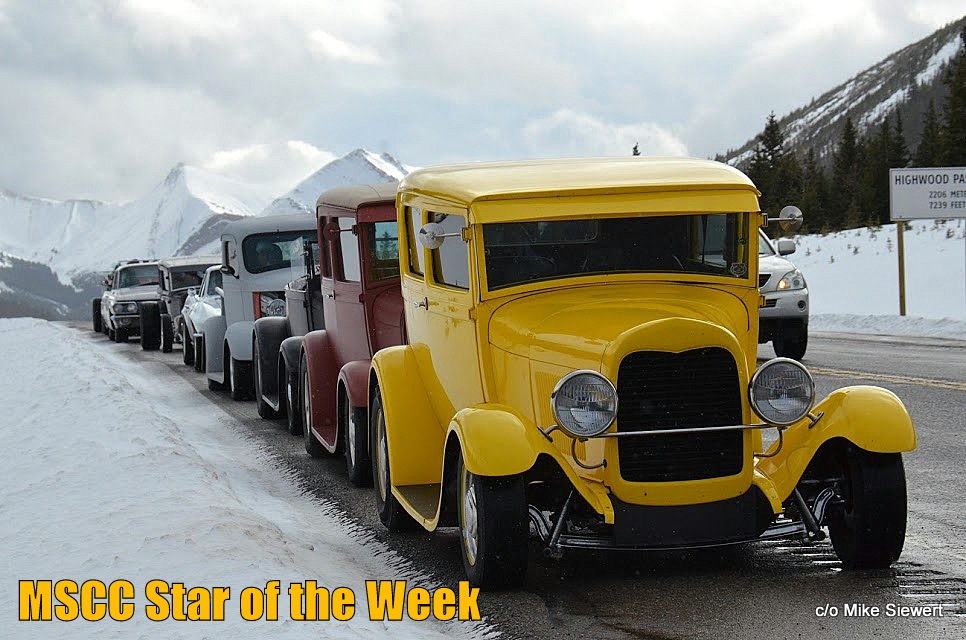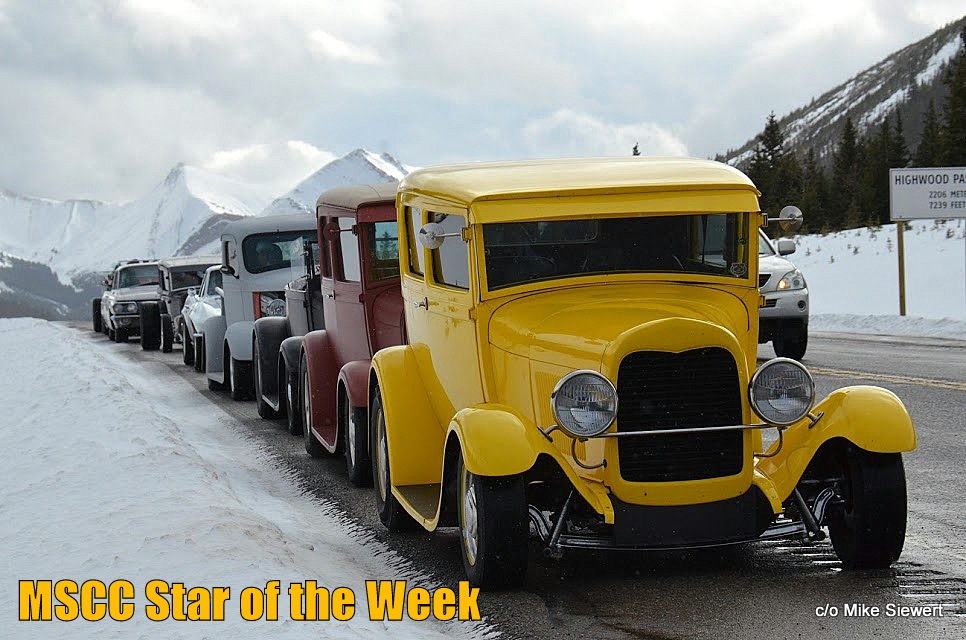 MSCC NOVEMBER 13 STAR OF THE WEEK: SEASONS ARE JUST A CONCEPT TO THESE CAR GUYS
Car guys are notoriously protective.
They have so many hours, so many dollars and so much blood in the game they are unwilling to risk any threat to their beloved old rides.
Weather is one of their biggest fears so you'll rarely see a street rod in a driving rainstorm and you'll almost never see one in snow.
That's why the MSCC Star of the Week is this group because seasons are just  a concept to these car guys.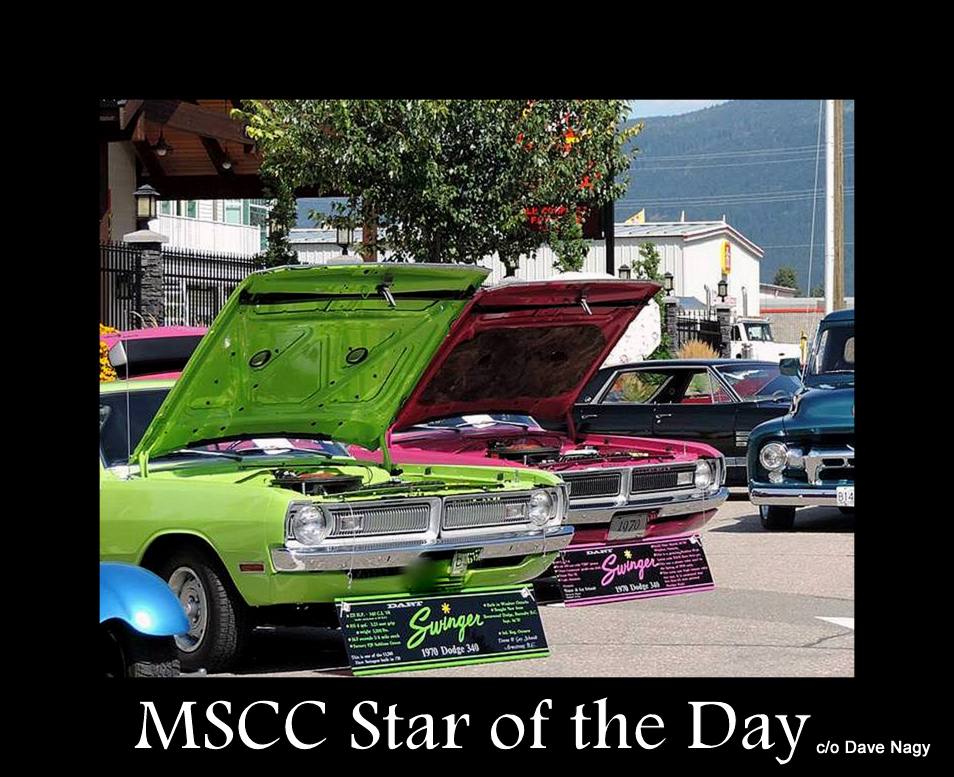 MSCC NOVEMBER 12 STAR OF THE DAY: TWO '70 DODGE SWINGERS—THIS IS HOW YOU GET BUY-IN FROM A SKEPTICAL WIFE
MSCC has a term for the relationship between wives and old cars—eternal enemies.
There is no doubt that women are involved in the car hobby and their passion is equal to any guy but the reality is pretty obvious—they are the exception to the rule.
Fortunately, female ownership at car shows is on the rise.      
This MSCC Star of the Day is this husband/wife '70 Dodge Swingers ownership team because it represents how you get buy-in from a skeptical bride.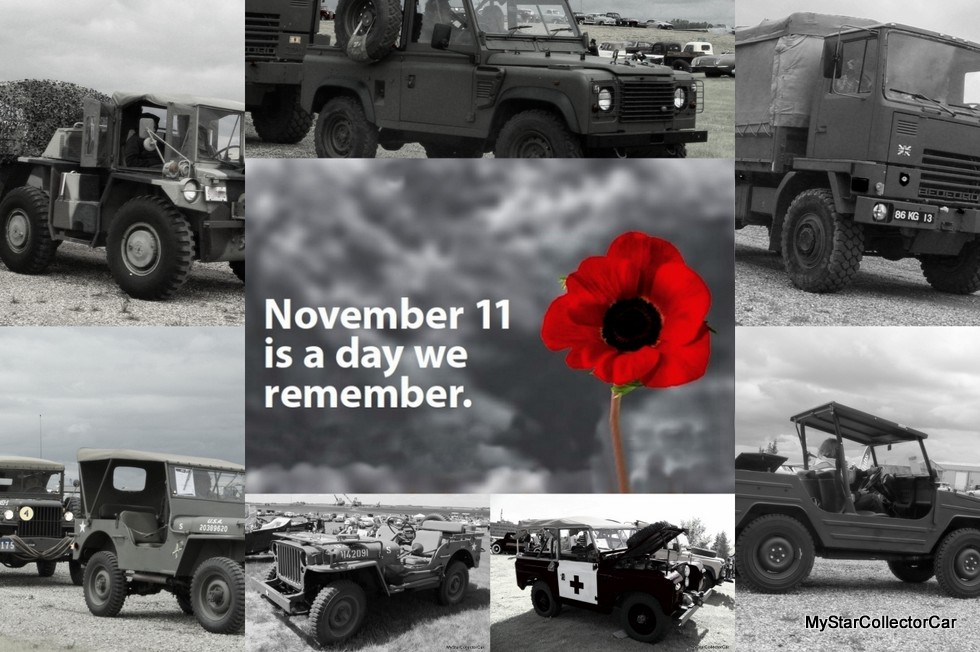 MSCC NOVEMBER 11 STAR OF THE DAY—NOT ABOUT MUSCLE CARS TODAY
The car hobby is an oasis from the real world.
Old iron brings out the best in people because you get to take a warm and fuzzy step back in time to an era full of hot rods, muscle cars, station wagons, cool old trucks and good vibes.
You'll also see vintage military iron at car shows.
This is Remembrance Day or Veteran's Day—depending on where you live so today the MSCC Star of the Day is not about muscle cars or cool hot rods.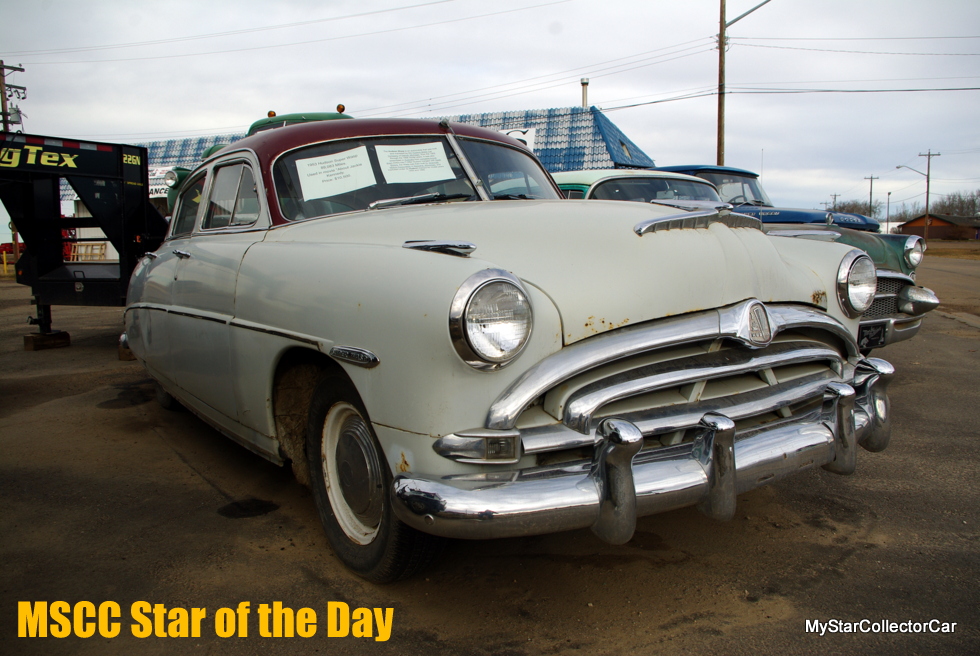 MSCC NOVEMBER 10 STAR OF THE DAY: '53 HUDSON SUPER WASP—AN UNLIKELY MOVIE STAR
Celebrity status can add to the value of anything animate or inanimate.
Auctions thrive on stuff that used to be the property of someone famous so a vintage Cadillac's value skyrockets if Elvis owned it.  
Any connection to fame bumps up the asking price.
This MSCC Star of the Day '53 Hudson Super Wasp was in a movie about Jackie Kennedy—that makes it an unlikely movie star and it definitely influenced the asking price.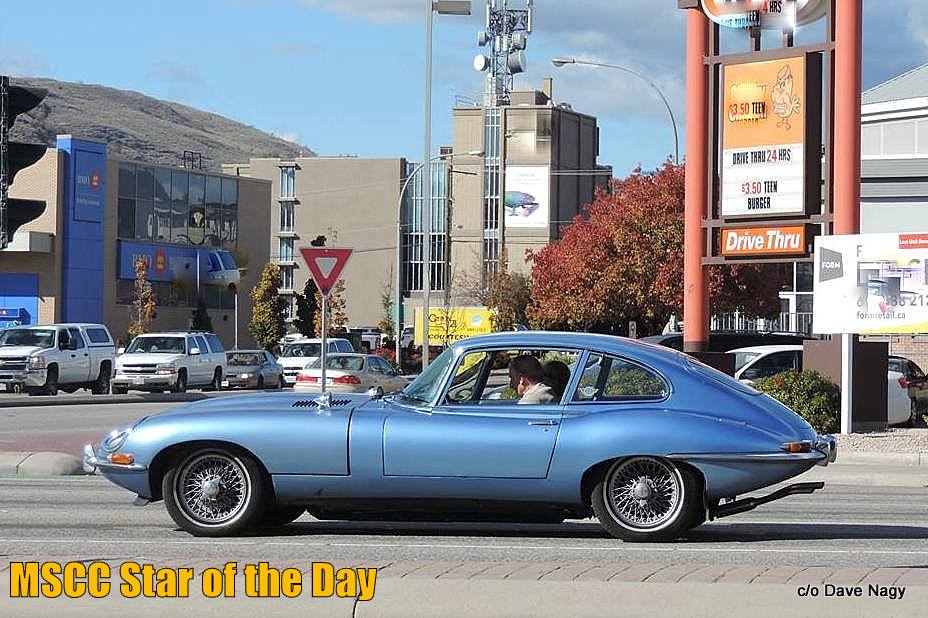 MSCC NOVEMBER 9 STAR OF THE DAY: JAGUAR XKE—DON'T YOU WISH YOU'D BOUGHT ONE 30 YEARS AGO?
Certain cars have gone through the stratosphere in recent years and they aren't all Hemicudas.
Station wagons took off in a big way, Pontiac Trans Ams spiked in value and you could make a great living flipping vintage VW vans.  
There's a British car that's soared in value since the 1970s when there was far less interest in them.
This MSCC Star of the Day Jaguar XKE is an extremely hot commodity at auctions—don't you wish you'd bought one 30 years ago?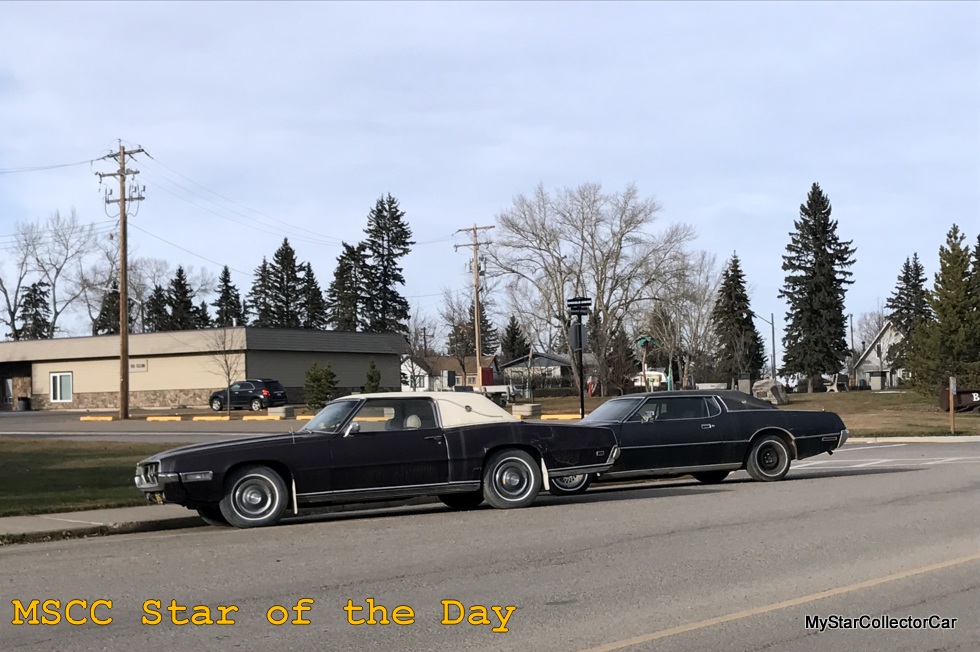 MSCC NOVEMBER 8 STAR OF THE DAY—LESS POPULAR T-BIRDS ARE STILL PRETTY COOL
The Thunderbird was Ford's answer to the Vette in 1955.
They saw the writing on the wall when Chevy introduced their iconic two-seater in 1953 and the sporty little T-bird was Ford's response to the challenge.  
Unlike the Vette, the Thunderbird grew over the years and added a back seat so Ford clearly migrated away from the sports car concept.  
History is clear–the original 1st Gen T-birds are the most sought after but these Star of the Day less popular Thunderbirds are still pretty cool.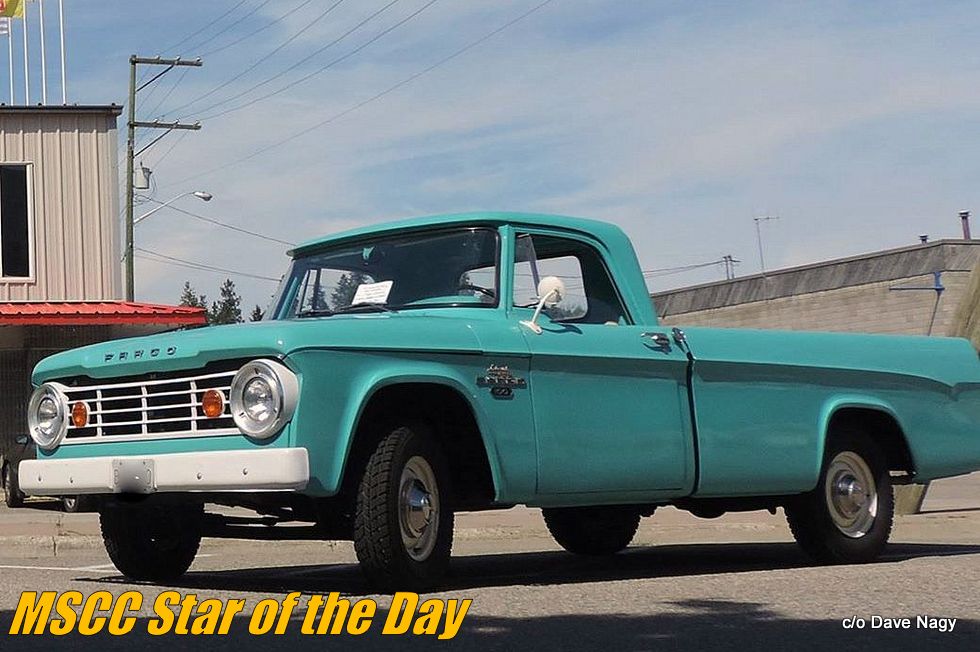 MSCC NOVEMBER 7 STAR OF THE DAY: FARGO PICKUPS—THEY WERE AS CANADIAN AS A HOCKEY FIGHT
Fargo trucks are a bit of mystery to Americans.
They recognize the familiar Dodge pickup shape but that Fargo badge makes no sense so it leaves them with more questions than answers.
In fact, these Fargos were essentially Dodge trucks and they were primarily sold at Plymouth dealers in Canada.
That makes this MSCC Star of the Day Fargo pickup as Canadian as a hockey fight.  
CLICK HERE to Like us on Facebook
CLICK HERE to Follow us on Twitter
CLICK HERE to Follow us on Pinterest
Please re-post if you like this article.