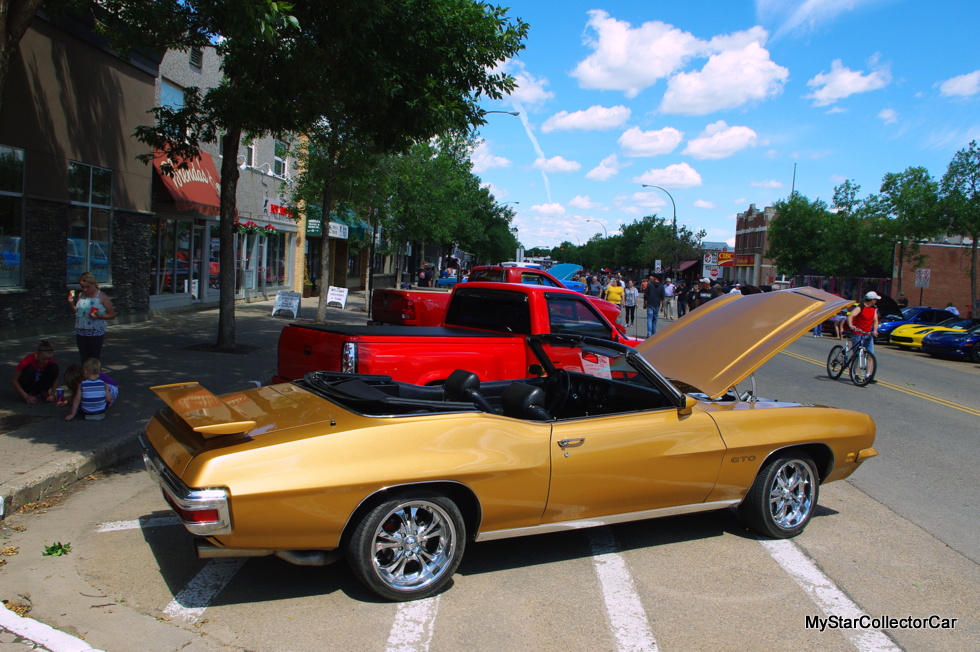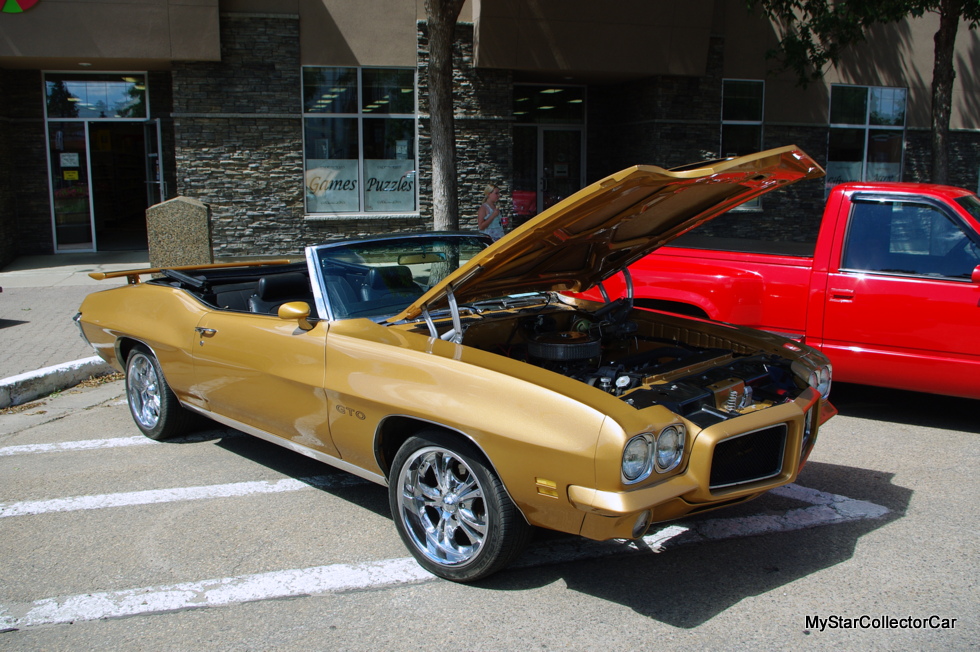 The Pontiac GTO is largely recognized as the car that started the affordable muscle car era.
The concept was pretty simple—take a low-end, lightweight Tempest, stuff a 389 under the hood and keep the price so low a high school kid with a part time job at a grocery store could swing the payments.
Pontiac never said anything about gentle manners.
Alan Hilgartner is a huge GTO fan and he's the proud owner of this '71 GTO convertible. Alan's story is like many other car guys because it begins and ends with the same sentence: "I used to own one".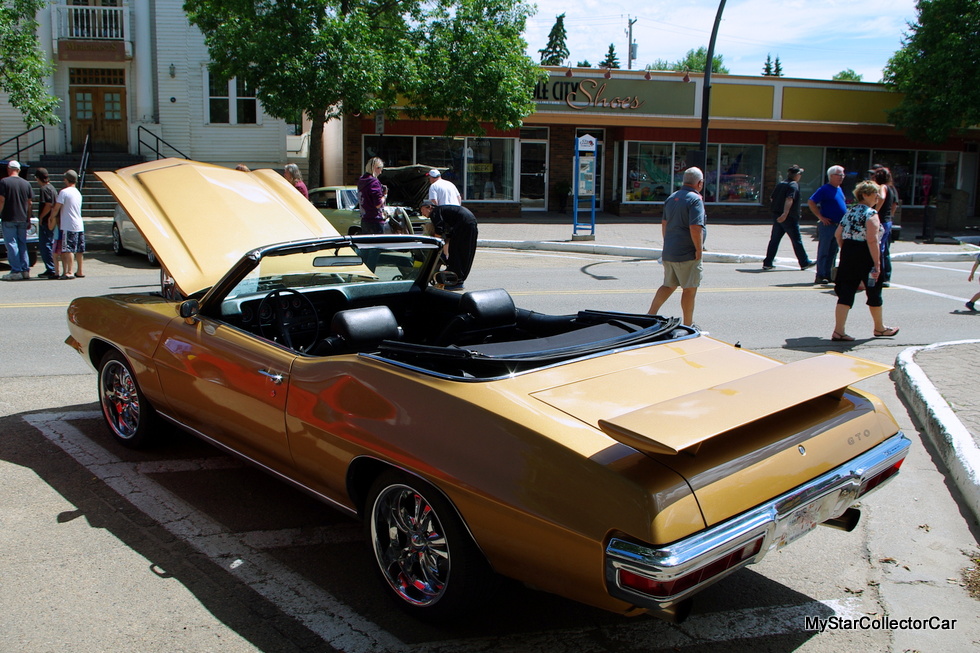 Alan owned a '67 GTO but he admitted, "It drove me nuts because I couldn't find enough octane to keep it running right". That Goat is part of his personal history but the experience didn't put him off GTOs as a concept so he went in search of another one.
The search paid off in the form of a 1971 GTO convertible. Alan has a solid working knowledge of the GTO history so he knew this car was rare but if it was a Judge convertible it would have been unobtainable. A local car museum told him about this GTO but he admits "if this was a Judge they would have kept it because they're so rare".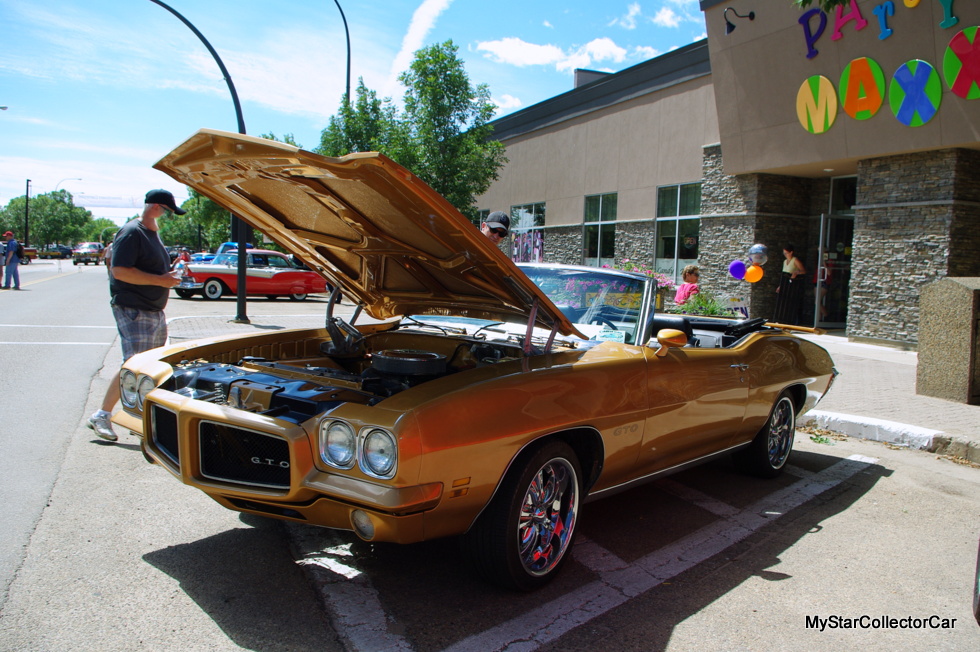 Nevertheless, this was a GTO convertible so Alan popped on the deal. He explained how it was literally a barn find because "it sat in a barn for four years after travelling across the country. The GTO was a factory 400 with a 3-speed automatic but Alan had a totally different vision for this Goat after his adventures with his '67 GTO. He wanted a car that looked like a '71 GTO convertible but drove like a new car.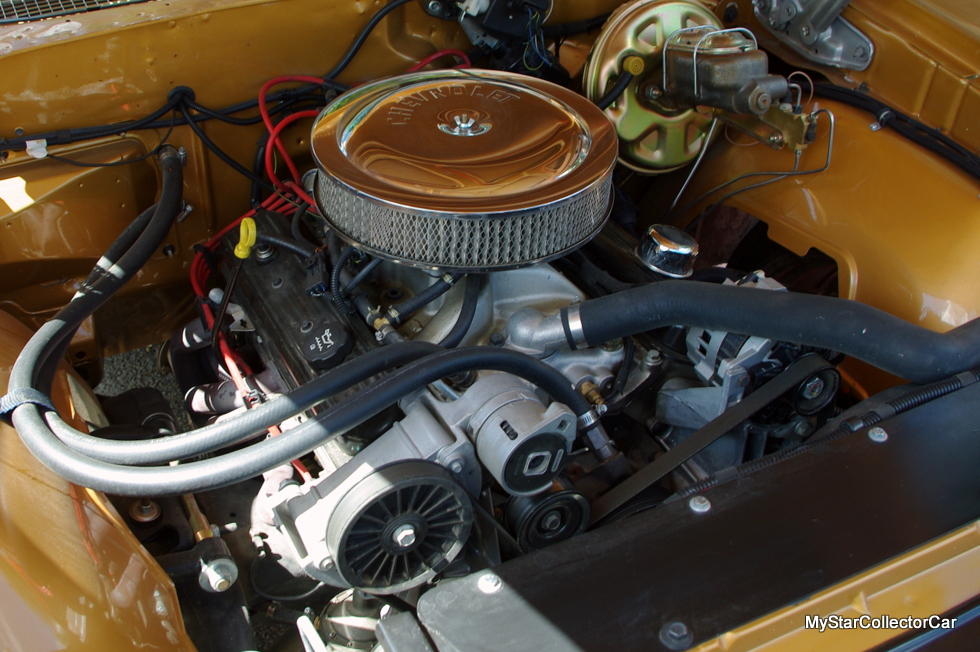 Alan focused on the power train and he settled on a small block 385 Chevy coupled to a 4-speed automatic. He liked the power curve on the small block and loved the fact that it drank lower octane gas. The other thing he liked was the rpms at 75-80 mph (2200) so the new block worked a lot less than the original 400 and he confessed the OD doesn't kick in until the car is flying.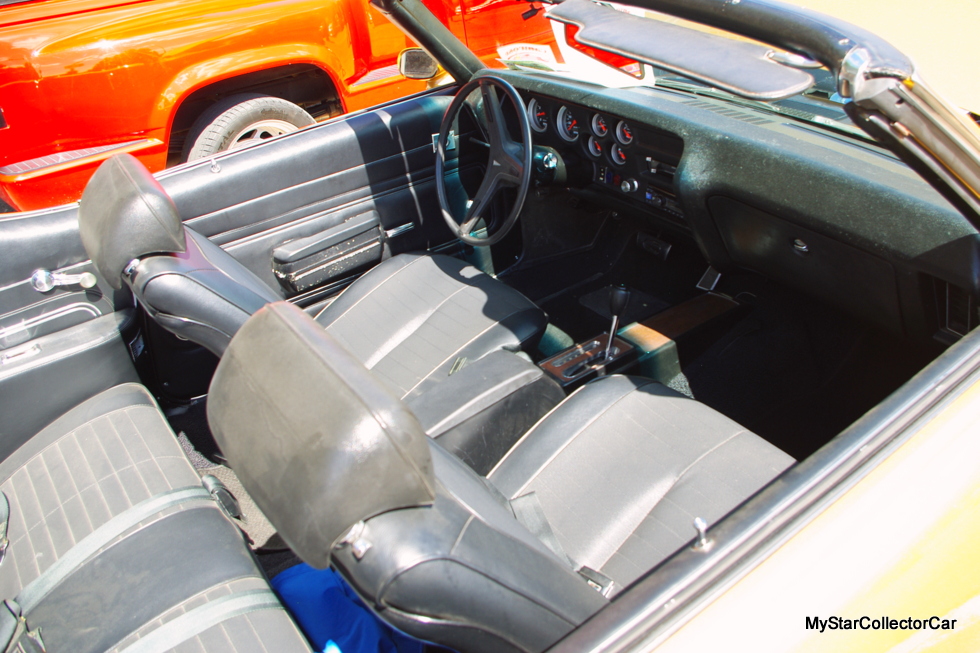 There was a fair amount of work required with the GTO and Alan listed things like new floor pans and completely new suspension. The body was completely redone and Alan was extremely happy with the result because this convertible was only 1/16" out after all that work. Factory tolerances were never that close.
Alan added to the driving experience  with 4-wheel disc brakes and tubular arms and he's already credited the new tech with a solid win when a dog jumped out in front of the Goat— he didn't hit it. He admits there still a "few bugs like upshifts" but he loves the thumbs up he gets when he's out in this classic, yet updated GTO.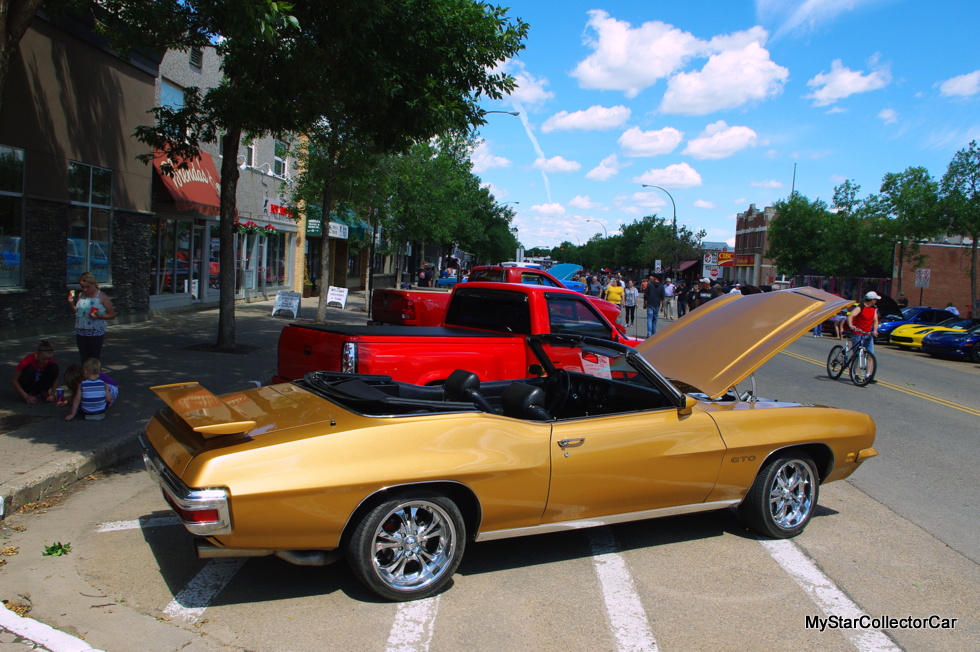 He admits he takes a little heat from other Pontiac guys when they see the Chevy engine under the hood but "Everything-motor and all is sitting in the shop. You could take it back to original-no problem".
That was never the goal because Alan wanted something he could cruise in without worrying about typical vintage muscle car problems.
This is one Goat that is housebroken.
Jerry Sutherland
CLICK HERE to Like us on Facebook
CLICK HERE to Follow us on Twitter
CLICK HERE to Follow us on Pinterest
Please re-post this if you like this article.