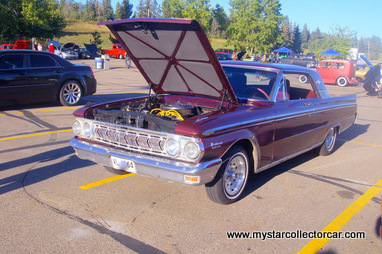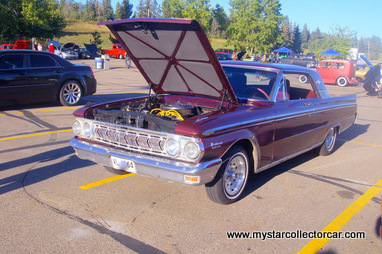 The first thing that comes to mind about this 1963 Mercury Meteor is its owner.
Howie Friesen is one of those character guys that are such a big part of the car culture. He loves the old iron and he buys into the program on a realistic budget.
He does what he can to keep costs down and uses his own talents when he can.
His custom wooden door panels are vintage Howie, because he designed and built them. The front and rear seats were generously donated by a 1993 Oldsmobile, and they look like they were made for Howie's Meteor. The big upside is that they are plush and ultra-comfortable replacements for the original seats.
The new seats were also an inexpensive upgrade to the originals, which were had been stripped out of the car.
The Meteor has been a family ping pong ball since Howie originally purchased it in 1991. His son bought it from him in 1997, and Howie subsequently got it back from his son in 2000. Since then, Howie has owned it continuously and seems to have no plans to lob it back to his son in the near future.
The car has a 302/C-4 power-train transplant to get Howie to the car shows on time- or even a little early-if he decides to push it.
Either way, Howie will arrive in style and comfort.
Jim Sutherland @mystarcollectorcar.com

COMMENTS
DENNIS:"Sweet!"
BERNARD:""Another fine rig guys."