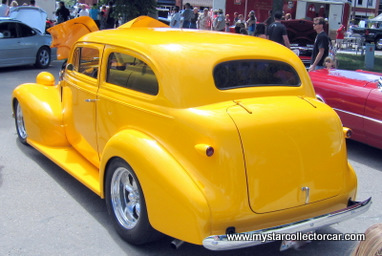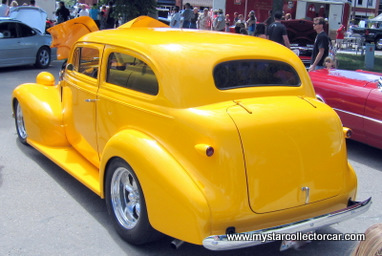 Geoff Colenutt is the current caretaker of his late father's 1939 Chevy Master Deluxe custom rod.
His young daughter calls it "Hot Ride" and the little girl is right.
The 427 Corvette big block engine gets this pre-war Chevy down the road in a hurry.
The car was found by Geoff's father after a terrible sequence of events in which his dad's first '39 was destroyed in a fire.
The search for a replacement was complicated by the fact that these models were scarce and getting scarcer.
His father located one about 750 miles away. He flew out to pick up the car and found an owner with a severe case of seller's remorse. Geoff's father cured that illness in a hurry and headed back home with the car.
Geoff cut his car guy teeth working on cars with his dad. The barter system designed by his father meant that 40 hours of work on the car gave Geoff an opportunity to drive the car to the car wash. Along the most direct route to and from the car wash.
The '39 Chev sat in a garage for two years following the passing of Geoff's father. Eventually Geoff bought the car and brought it into his own young family. We discovered Geoff and his daughters in a family outing at a car show. It was very clear to us that the Hot Ride had a new set of young female admirers in Geoff's family.
The car also travels with a personal reminder of Geoff's father. Geoff always brings along his dad's favorite hat to ride shotgun with him in the Chevy.
It seems like a fitting tribute to the man who brought home a car that now has ties to three generations in one family.
Jim Sutherland @mystarcollectorcar.com