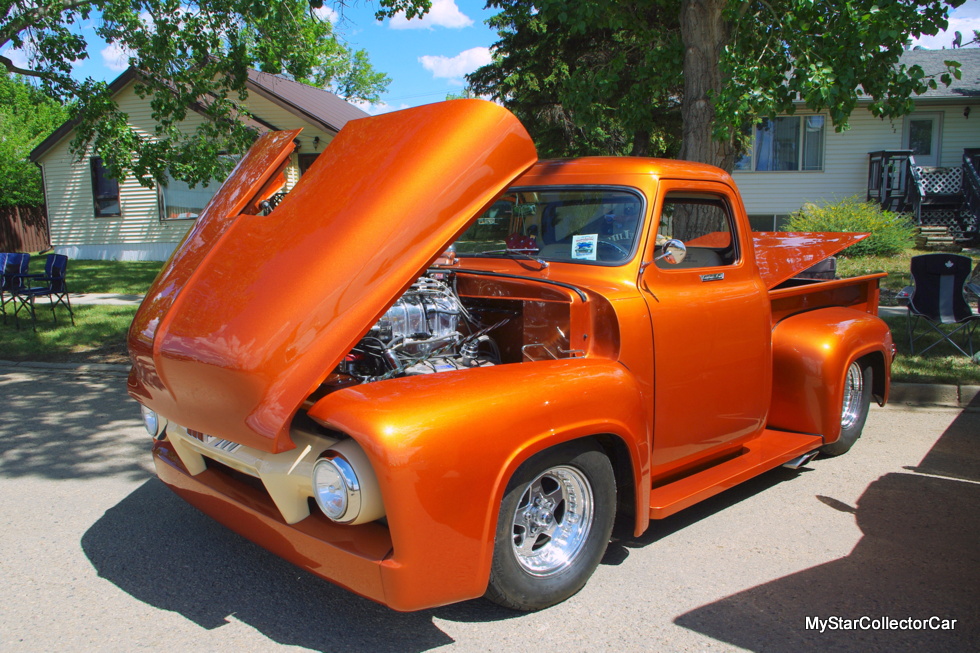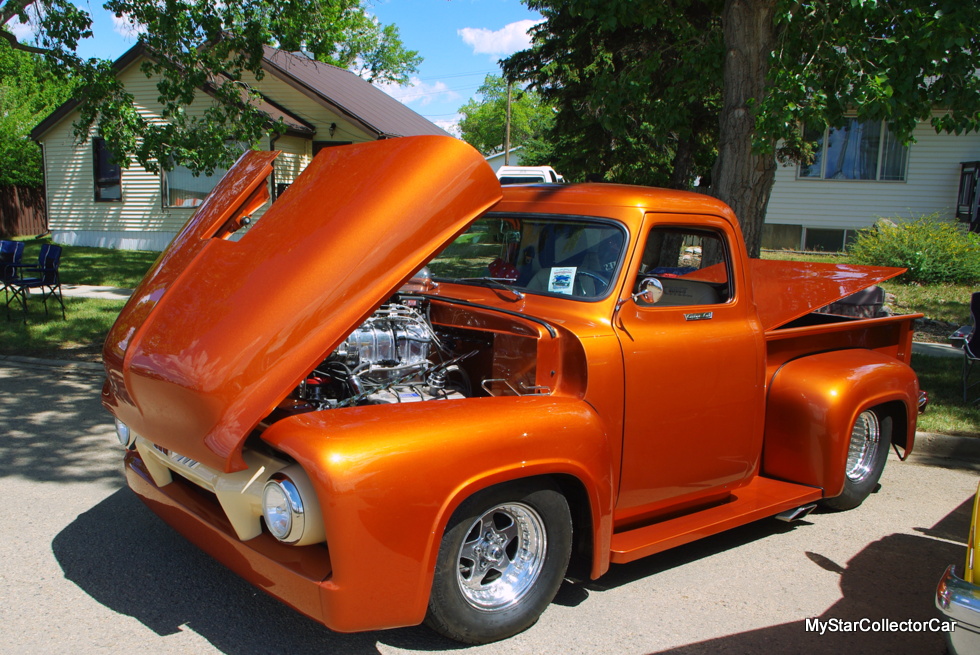 Tim Beausoliel is an incredibly talented car guy.
He is not in the automotive or auto body trades-and yet he was able to build one of the wildest Ford F-100 custom trucks on the planet.
Tim was able to shoehorn a Boss 429 Shotgun engine into his 1954 F-100 truck.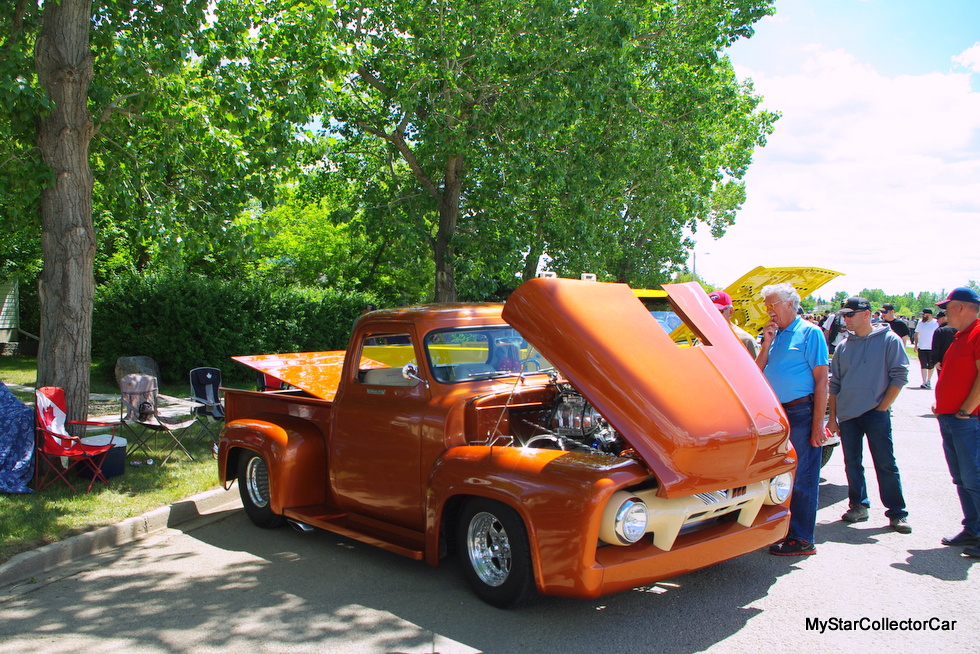 The 429 Shotgun engine was a massive engine built by Ford for the heat of battle during Detroit's muscle car wars of the late 1960s and early 1970s. The "Shotgun" nickname was given to the engine because it was designed to kill the competition, including the famous 426 Hemi.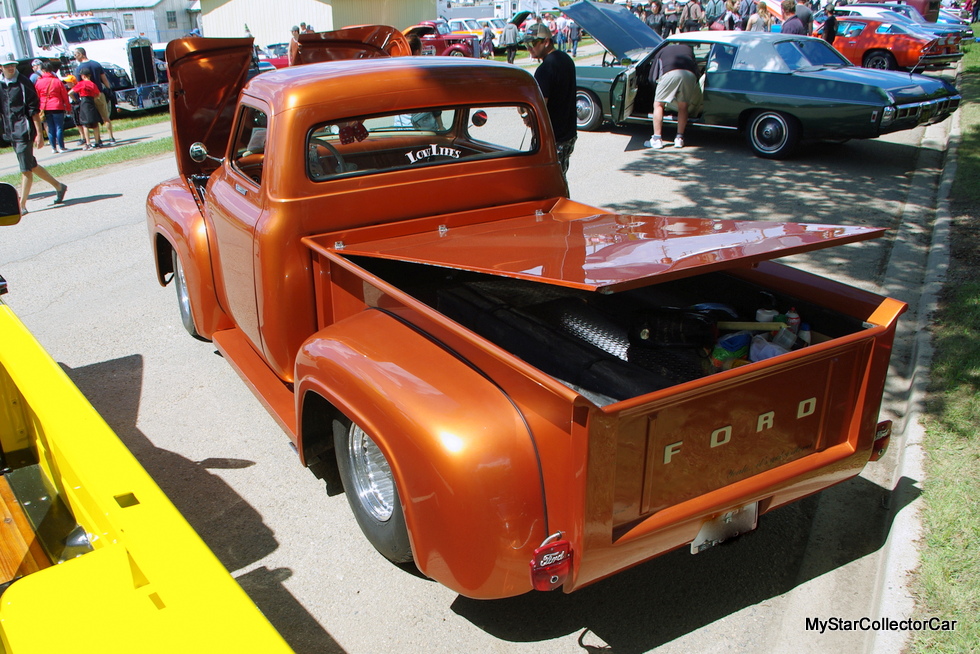 Ford's 429 engine was indeed a weapon-but Tim added even more menace to his big block through a supercharger on it. Tim estimates his Ford truck now produces around 750 horsepower at the rear wheels. Tim casually added that his truck can now break the rear tires loose at 80 mph if the gas pedal is pushed closer to the floor-but he resists that need for speed.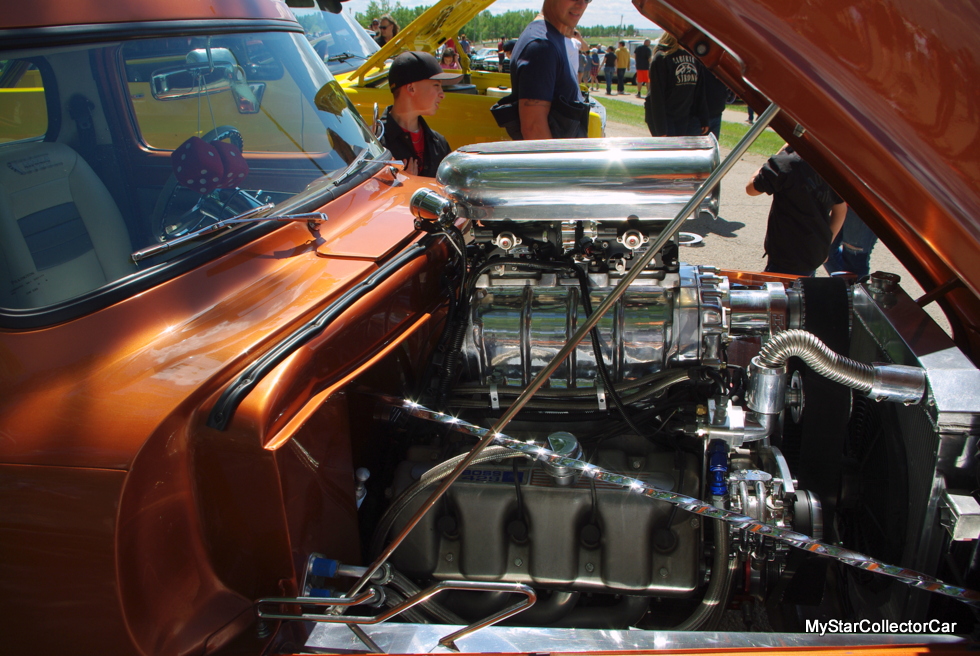 Tim originally bought the truck from a guy with a game plan and not enough skills to produce a beast with four wheels. Tim made many changes to the F-100, including a new position for the firewall to accommodate the big block's size hooked up to an overdrive automatic transmission.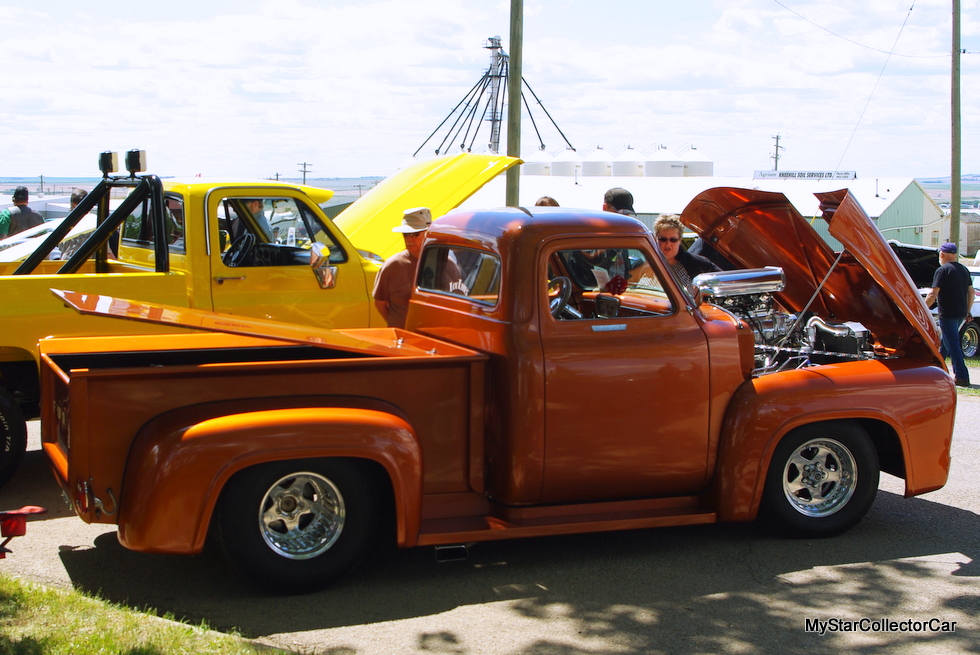 The project took five years and Tim was able to produce a stunning blend of old school truck with a menacing new power train. No stone was left unturned for Tim during his transformation because he even custom fabricated a thermostat housing to allow better access to the thermostat for his project engine.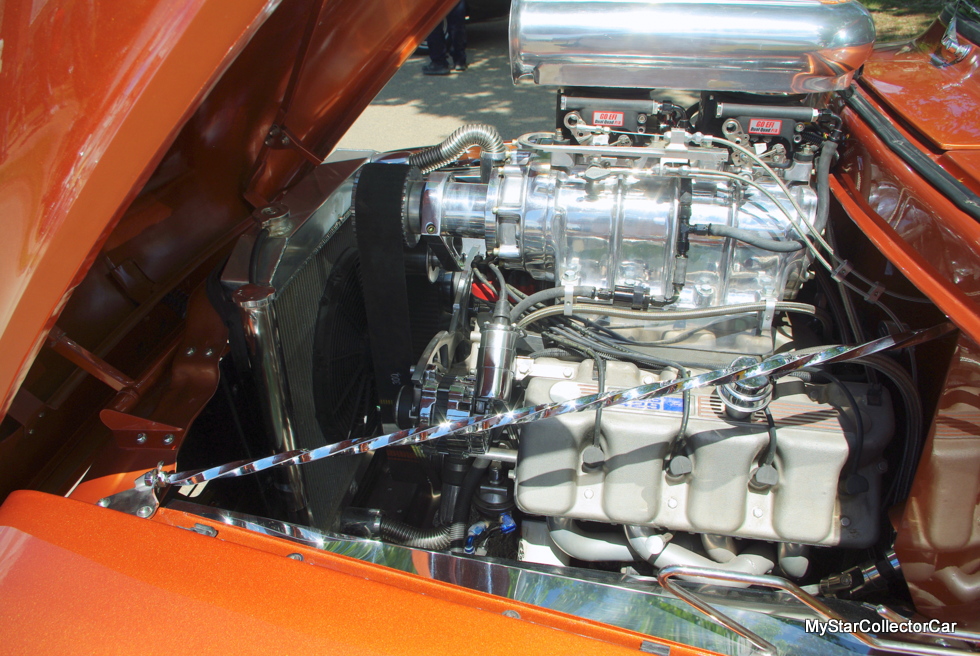 The truck also has a Mustang II front end to handle the high speed steering requirements of the modified F-100. The seats were donated by a 1992 Ford pickup and the original high backs were cut down to fit into the old school pickup.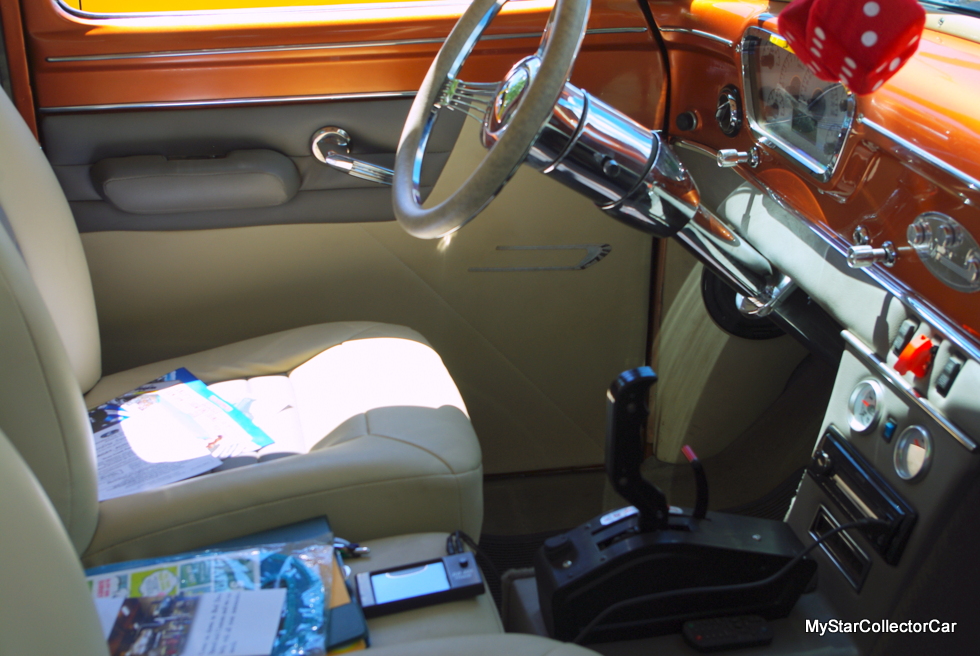 The truck now sports a 4-link rear suspension to handle the new engine so it doesn't twist the frame into a pretzel when Tim hits the gas.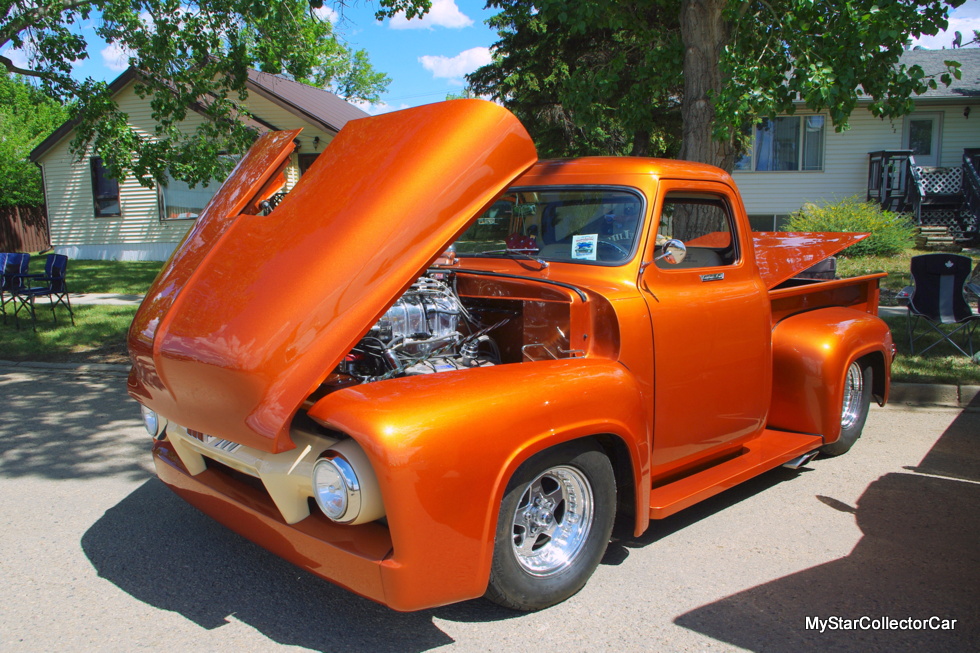 Tim is a self-taught car guy who learned how to perform serious metal work on his 64-year-old truck. For example, he built a rear bed cover out of aluminum that looks like it came out of the factory-even though Ford did not build one for their trucks in 1954.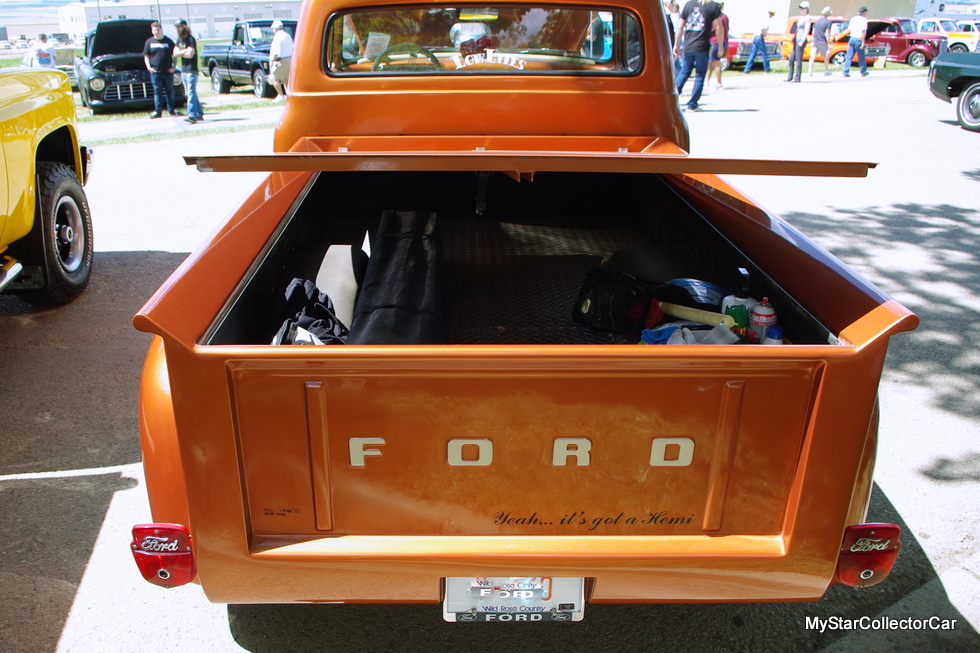 Tim shaved the door handles, customized the front and rear end of his truck, and even re-designed his hood so it could accommodate the big supercharged engine. The monster Ford engine also breathes easier because Tim added a gated exhaust system, although he did mention the F-100 is "pretty loud with the conventional exhausts".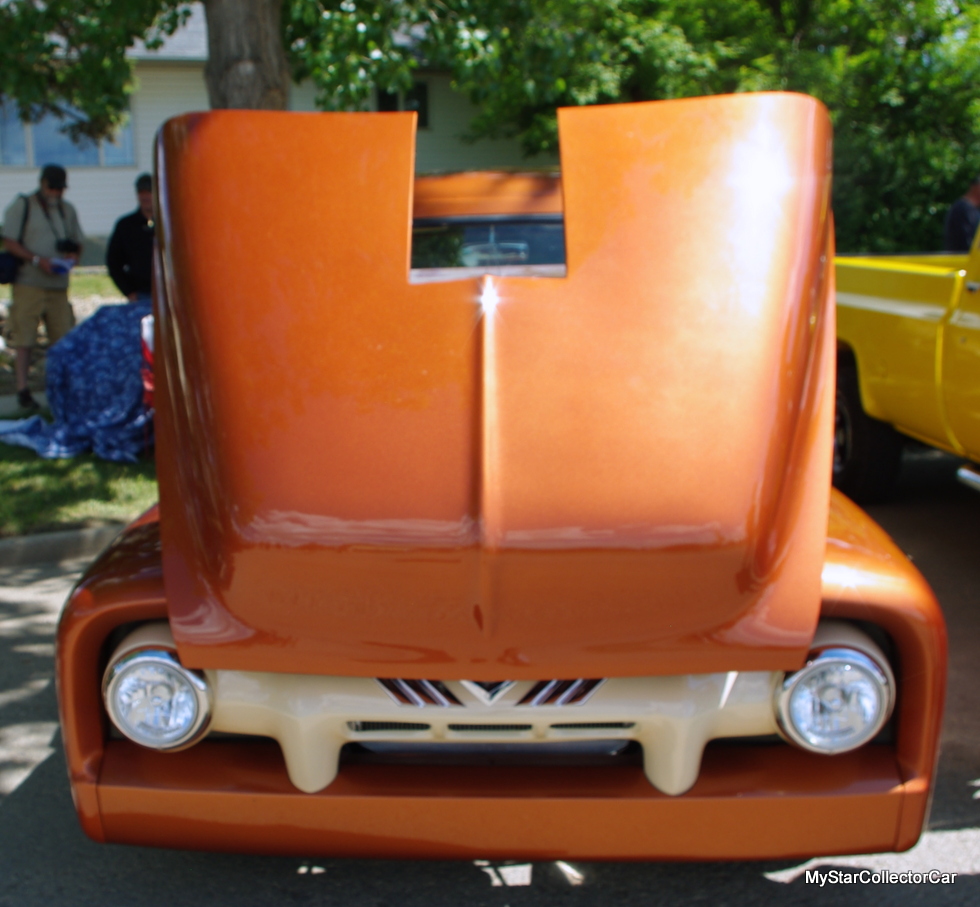 Tim even modified the windshield and side glass (no vents) on the truck for a new custom look.

The chopped windshield was done with a sandblaster, according to Tim, and he is now ready to tackle another one on his truck after he learned from his first experience.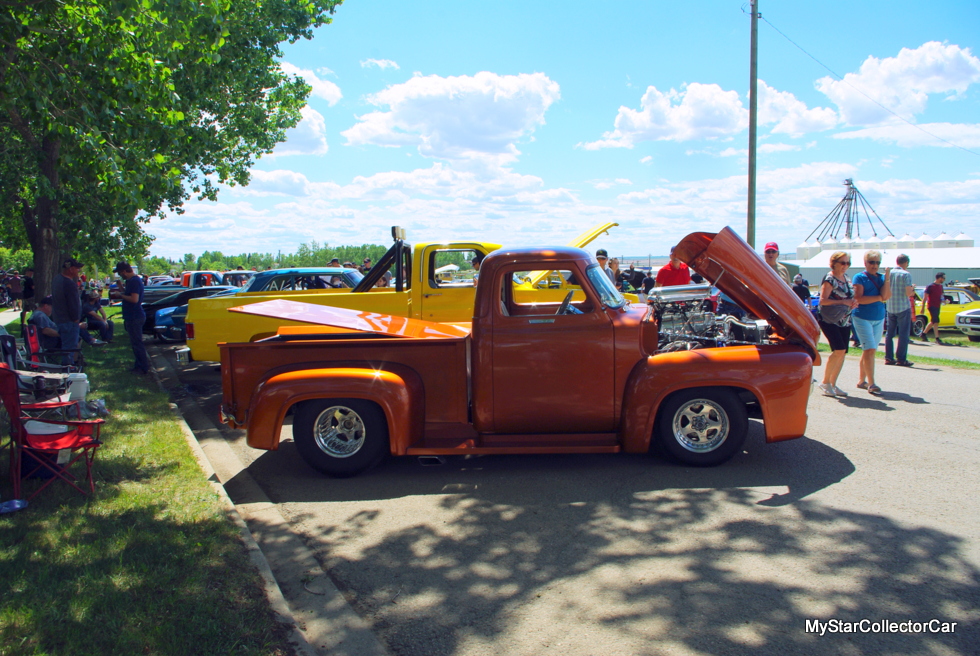 The entire project was part of a learning process for Tim but now school is out and he can enjoy his Ford-powered beast of an F-100 truck.
BY: Jim Sutherland
Jim Sutherland is a veteran automotive writer whose work has been published by many major print and online publications. The list includes Calgary Herald, The Truth About Cars, Red Deer Advocate, RPM Magazine, Edmonton Journal, Montreal Gazette, Windsor Star, Vancouver Province, and Post Media Wheels Section.