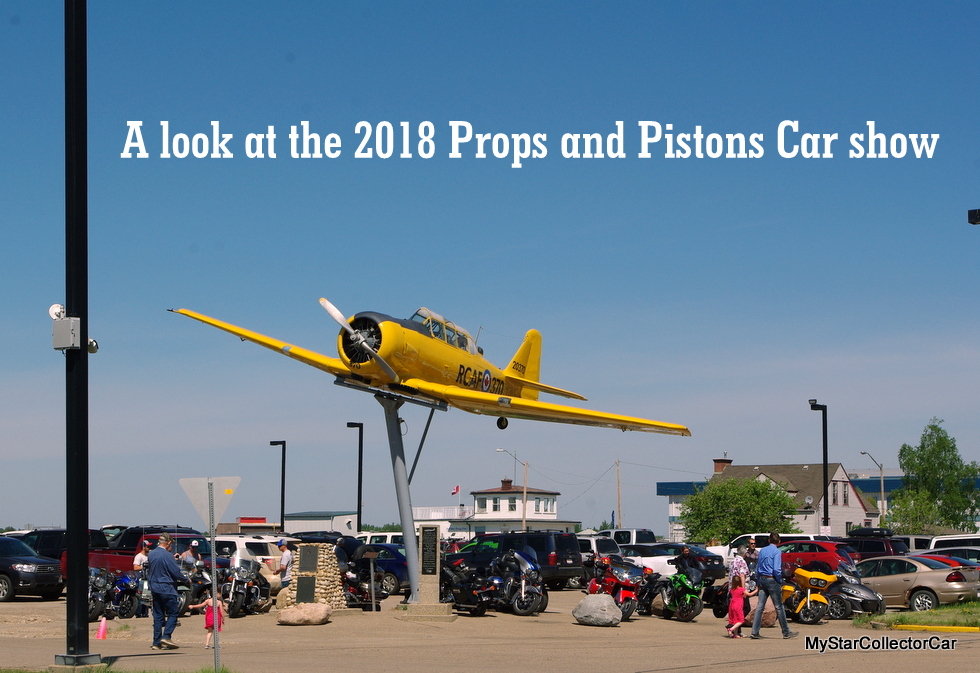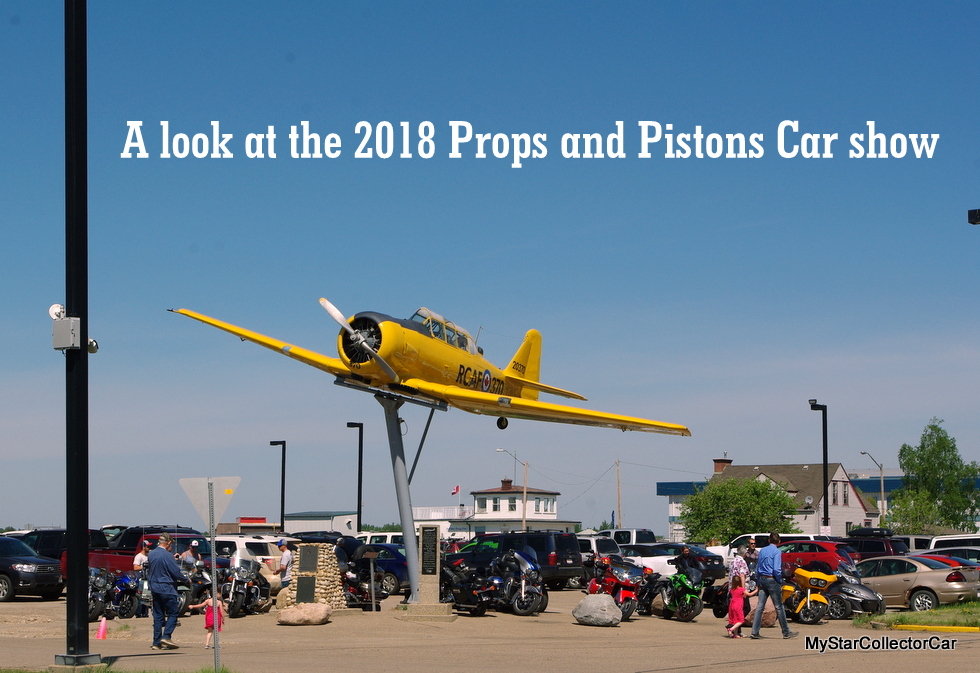 Vintage aircraft and vehicles on display are a solid combination at an airport-based car show.
The Props and Pistons show held at the Red Deer Airport was an opportunity to bring the two worlds together in a very cool way so MyStarCollectorCar wanted to see how well planes and car mix at a show.
Our assessment here at MyStar was simple–the two mix pretty well at a show.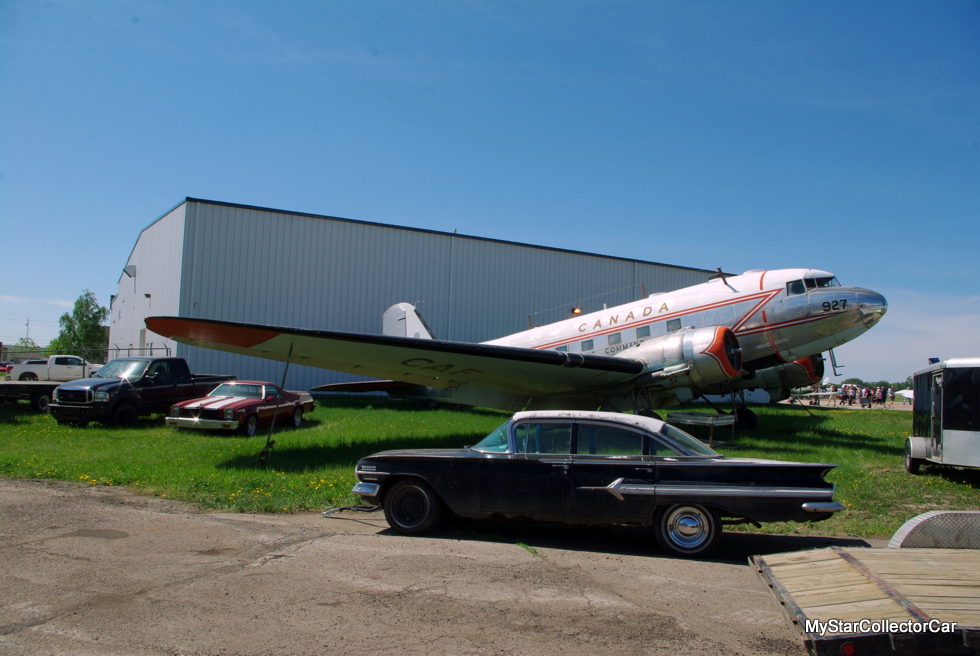 However, MyStarCollectorCar has always been interested in the terrestrial part of the equation so we concentrated on the cars and trucks at the show. Nevertheless, it was hard to miss the vintage planes, including the Harvard on a pedestal and an operational one that took to the skies at one point during the show.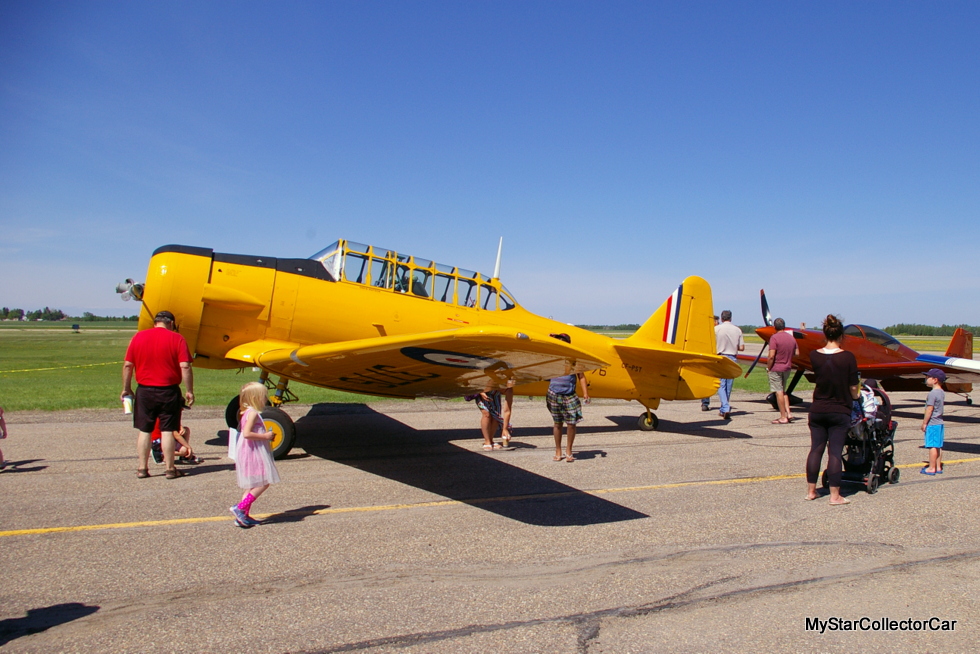 The first unique car was parked in front of a vintage aircraft and was owned by Buffalo Joe McBride. Joe has become famous for his starring role in TV's 'Ice Pilots' and his 1954 Monarch Lucerne convertible is a good example of a Canadian car guy/pilot who likes to blaze his own path on the ground and in the air.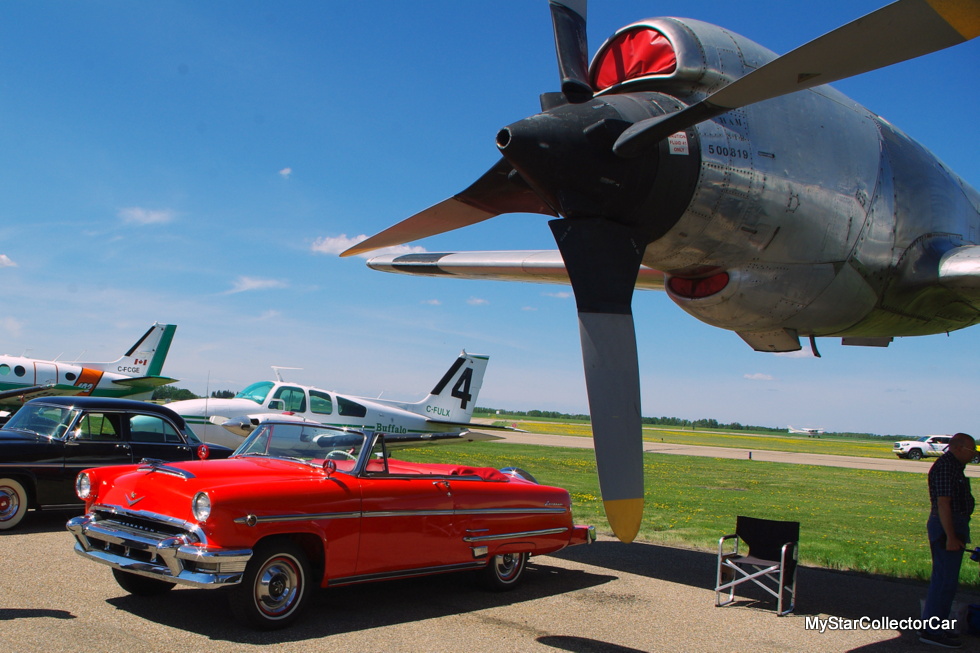 Look for a feature story about Joe and his rare Canadian convertible in a future MSCC article.
MyStarCollectorCar also likes to blaze our own trail but sometimes we accidentally head down the same road. A case in point is a 1971 Datsun 240Z that one of us had already covered in a 2014 feature story. It seemed familiar in a déjà vu way and this 2013 link shows why it seemed like familiar territory.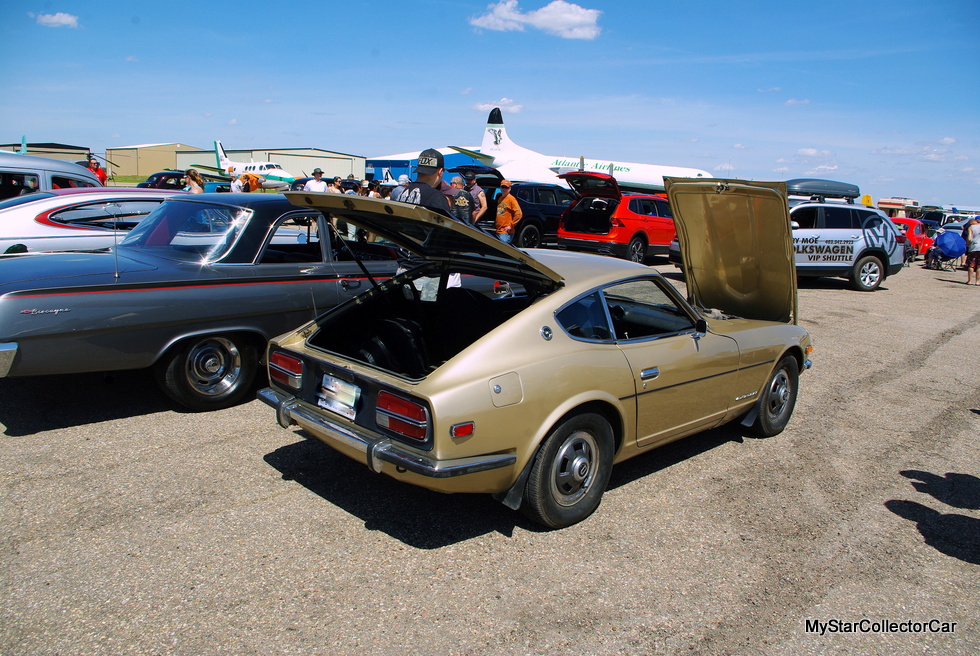 However, MyStarCollectorCar is still batting 1000 when it comes to the new-stories-only game and will continue to run with this program for future stories.

A 1966 Chevy truck with a young owner had a great new story for us and once again MSCC was in trailblazing mode because this pickup was a brand new addition to the road after a 9-year restoration.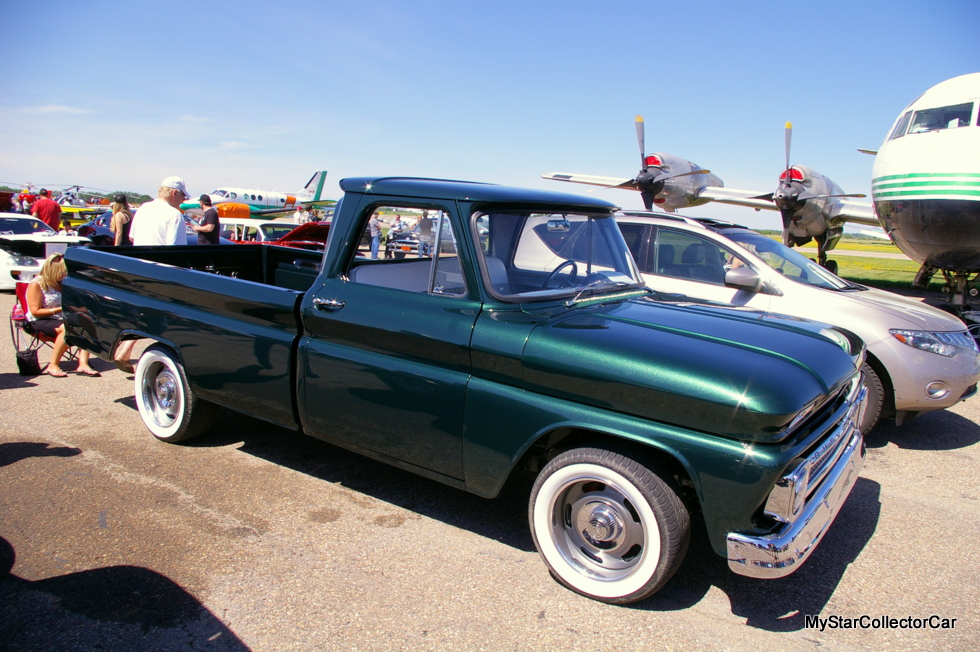 The truck has undergone some very unique twists and turns during the process and MyStar will feature it in an upcoming article.
MyStarCollectorCar has a rigid rule when we encounter a 1955 Mercury Montclair convertible: we get the story because these cars are extremely rare.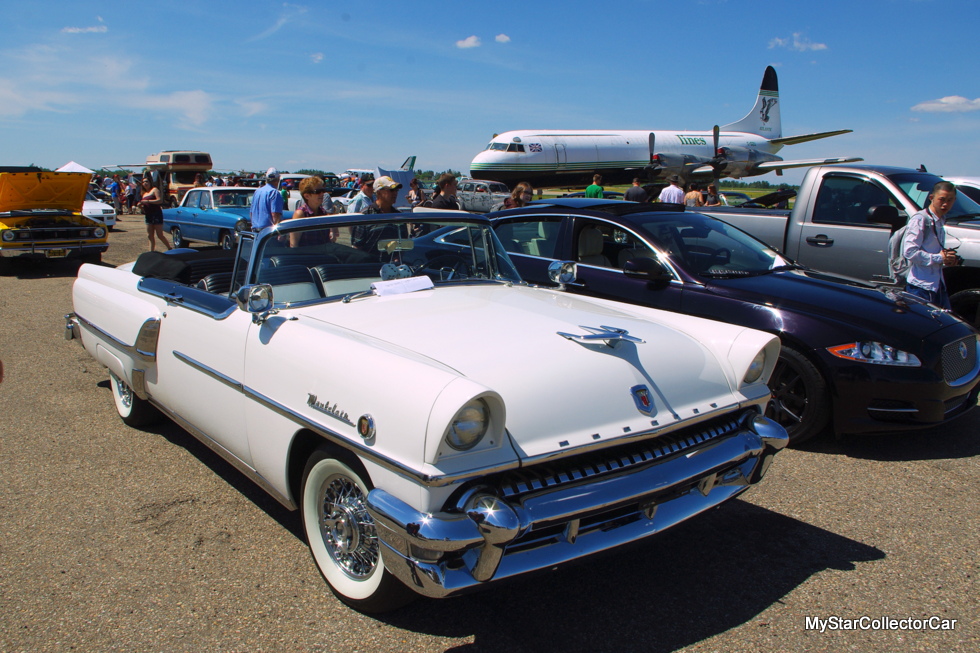 We managed to hunt down its owner and the Merc's full story will appear in a future MSCC article.
Another Mercury provided a challenge because we were unable to track down its owner at the show. It was a full-on custom lead sled and boasted a massive retro Hemi under the hood.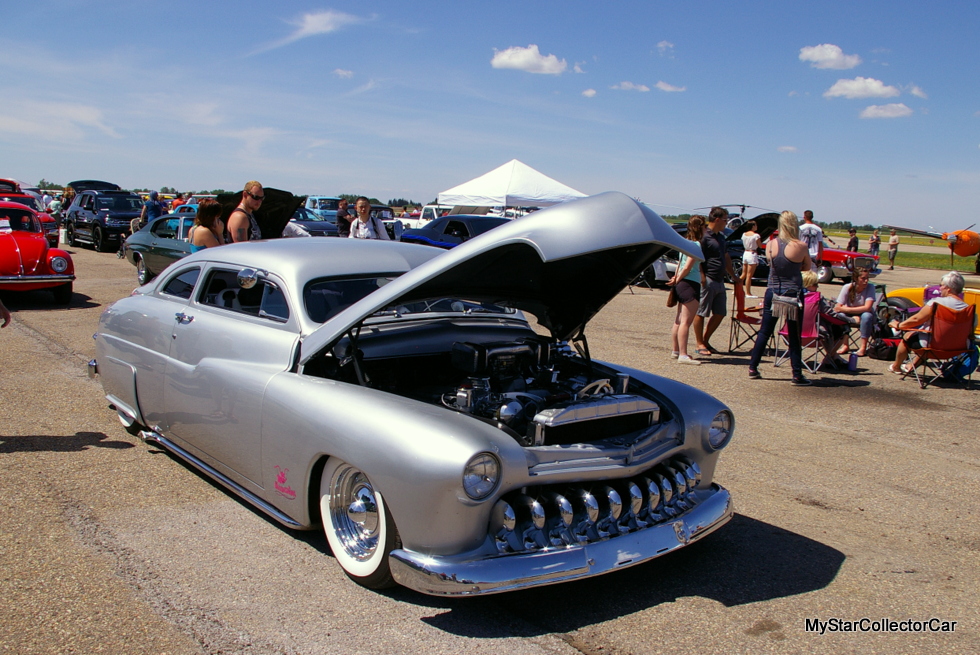 The custom Merc drew plenty of onlookers and we at MyStarCollectorCar are confident that we will connect with its owner and fill in the blanks for a future MyStar story.
The Props and Pistons show also had a 1966 Cadillac four-door hardtop among its ranks at the show.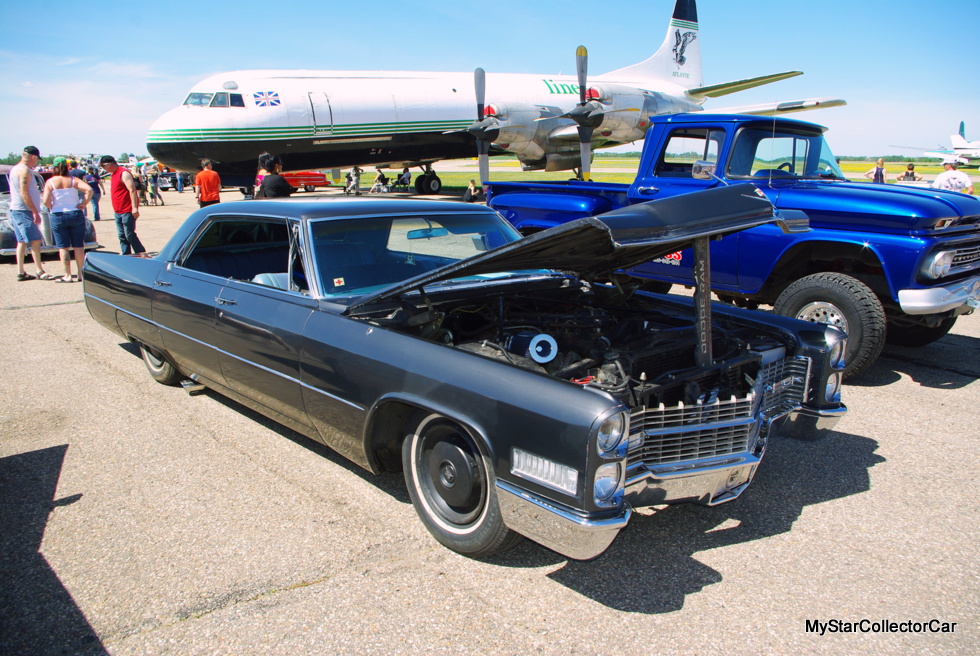 The Caddy was very unusual for a reason that would not occur to us mere mortals here at MyStarCollectorCar so its story will be an example of what happens when talent and creativity come together for a project.
The Props and Pistons show is a new entry for us here at MyStarCollectorCar. Rest assured we will be back in the future for this one.  
BY: Jim Sutherland
Jim Sutherland is a veteran automotive writer whose work has been published by many major print and online publications. The list includes Calgary Herald, The Truth About Cars, Red Deer Advocate, RPM Magazine, Edmonton Journal, Montreal Gazette, Windsor Star, Vancouver Province, and Post Media Wheels Section.