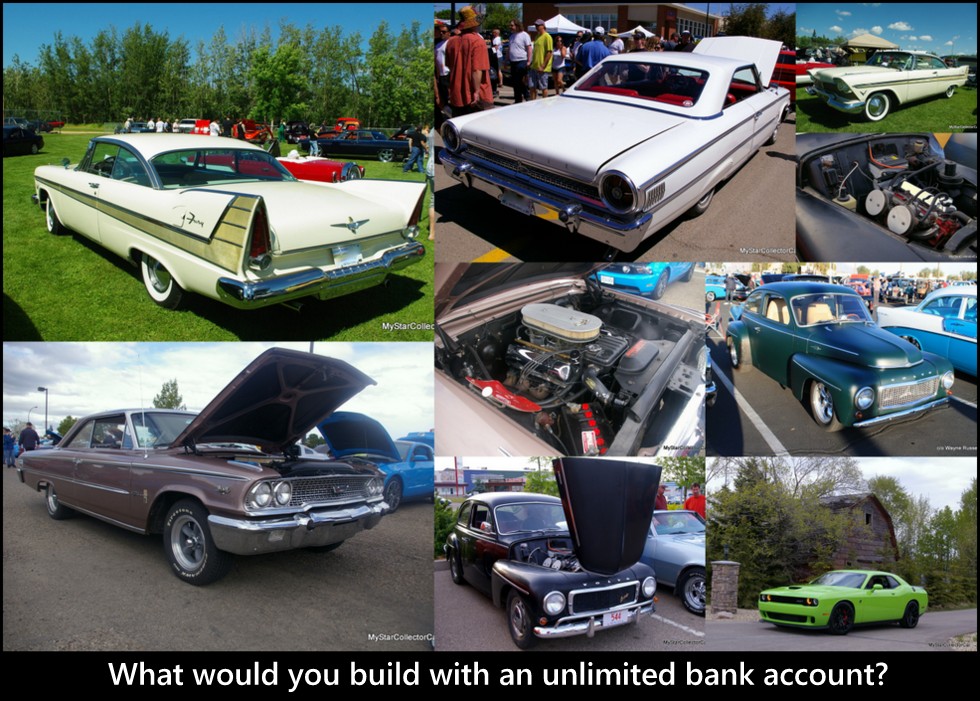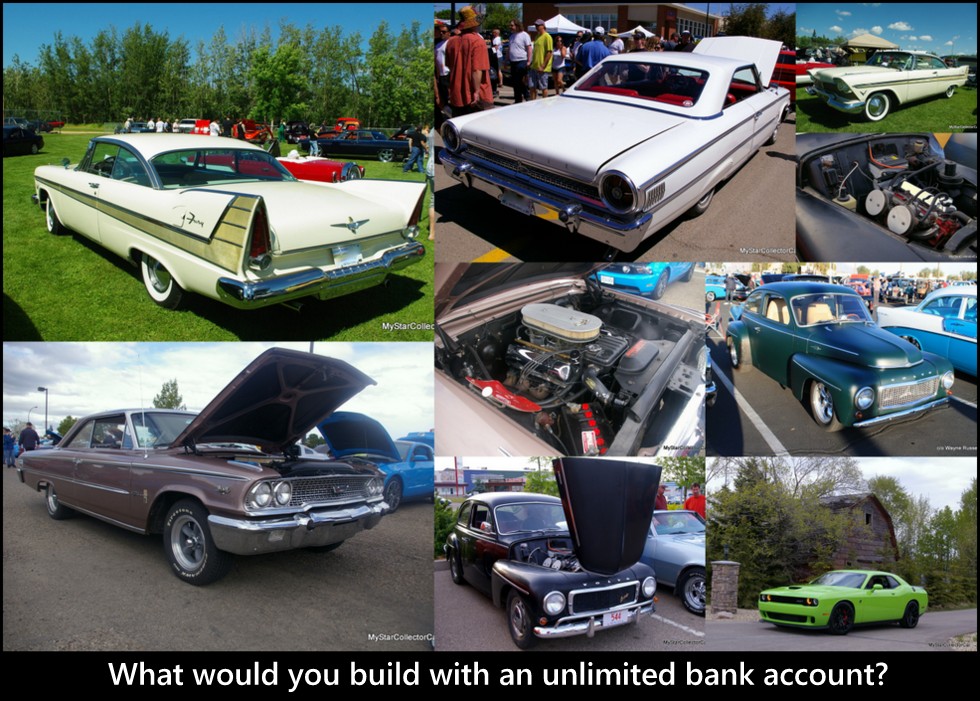 Today's billionaires are in stratospheric financial territory.
Some of these guys have more in the bank than the GDP found in 70% of the world's countries so the question is simple.
What kind of car would you build and market with Mark (Facebook) Zuckerberg's bank account?
I have some definite ideas.
The first car would be an insane combination— I'd build a '57 Fury/Dodge Hellcat. Some guys (given the movie Christine) may ask, "why not a '58 Fury?" but the answer is simple. I like the '57 Fury grill and tail lights so this Hell Fury would be based on the '57.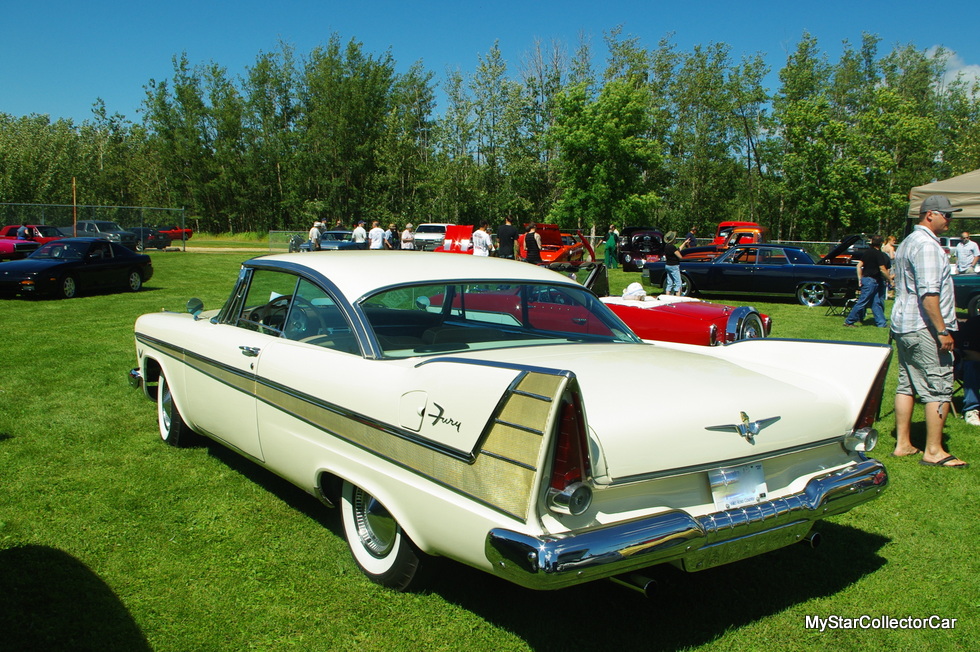 There would be a few hurdles but don't forget—Zuckerberg is worth over 70 billion USD so a hurdle would be a small speed bump when you have a massive bank account. There's something magic about a definitive 50s fin car powered by a 700 horsepower monster that can push a 4200 pound Hellcat past 200 miles per hour.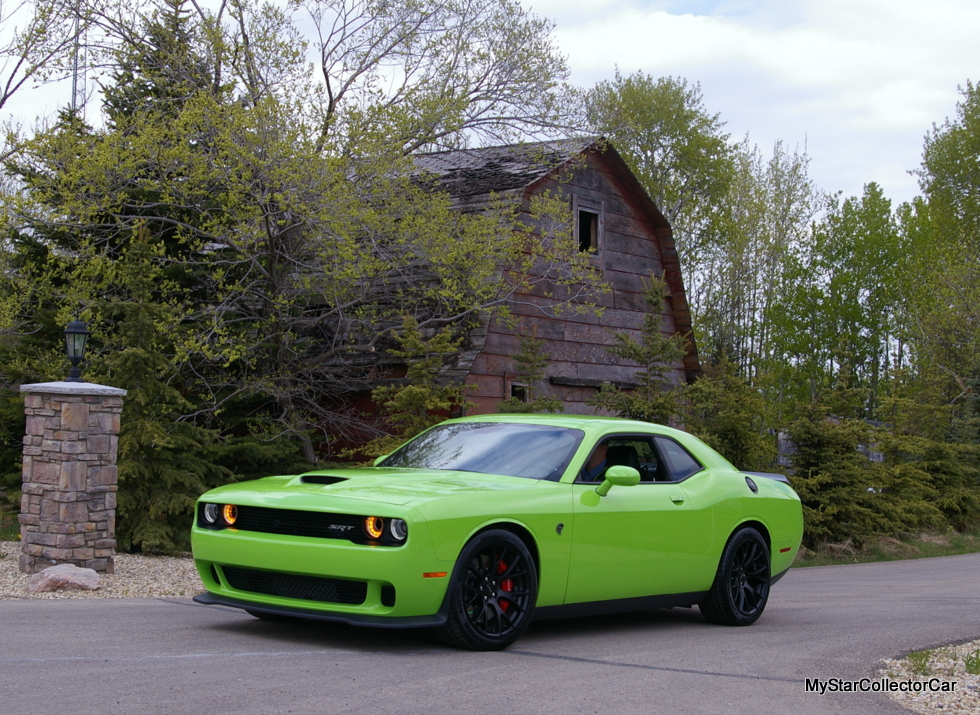 Some people may question the sanity of taking a '57 Fury past 150 miles per hour but a '57 Hemi-powered Savoy two-door sedan called Suddenly hit 183 miles per hour on the Bonneville Salt Flats back in 1957. This Hell Fury would be built with Hellcat underpinnings to handle 200+ mph. Remember—this is Zuckerberg money, not "I'm working at 7-11 money" so cost is not an issue.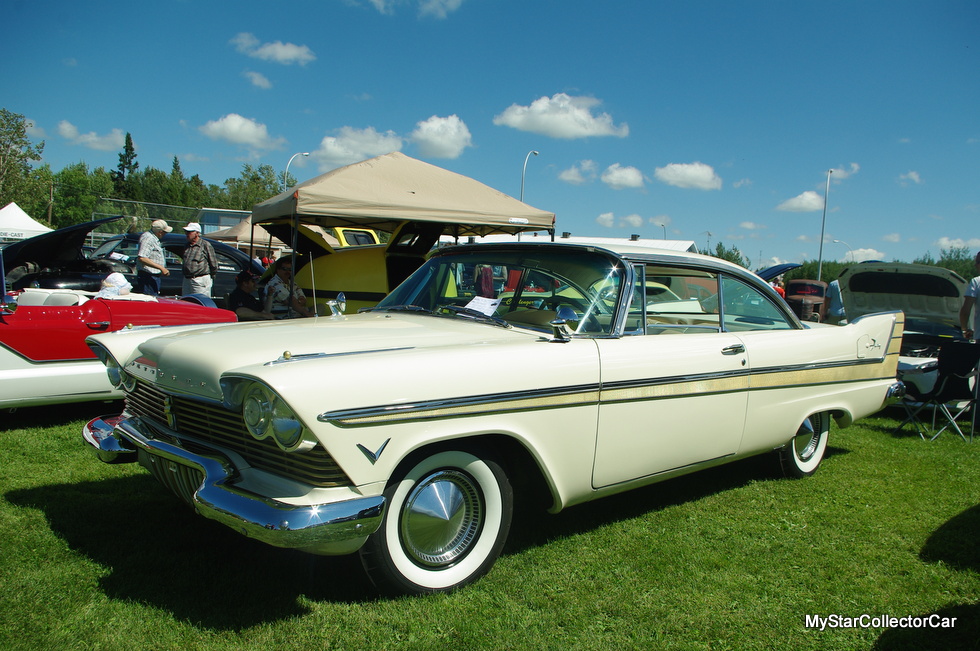 You could pull this off because there would be a blank check for engineering—in fact the only real battle would be with Chrysler over intellectual property issues. Build the Hell Fury in the States, cut Chrysler in, sell a limited run of them. Who cares if you lose 100K or two per car ? You have Zuckerberg money—plus you build an automotive legacy.
The Volvo 544 was one of the coolest European cars ever built—in my humble opinion. They were well engineered and sporty plus they nailed the late 40s Ford fastback look. They had adequate power and decent handling but what could you do to a 544 with Zuckerberg money?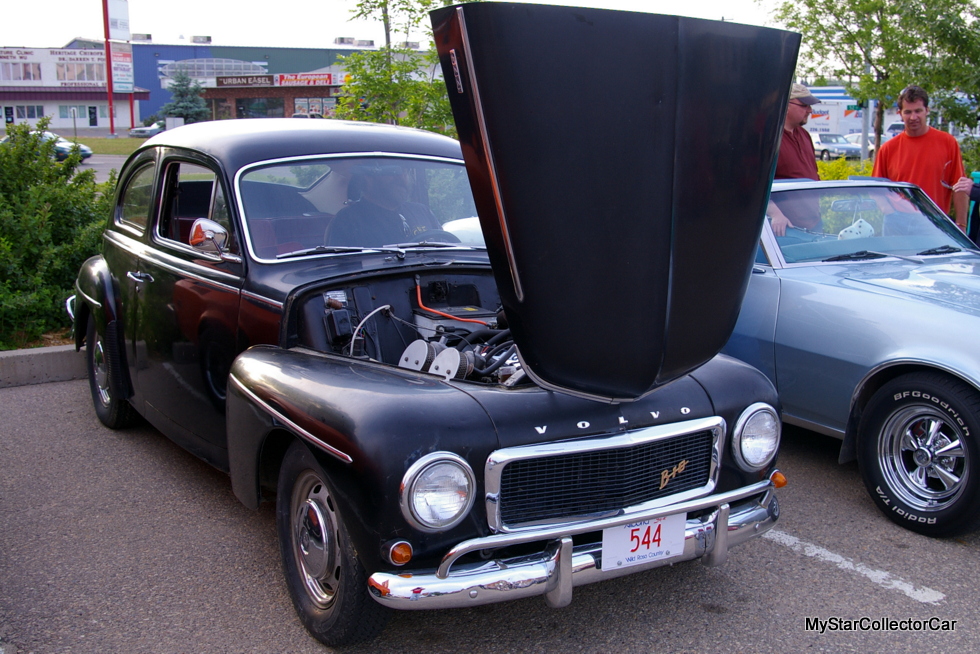 The first step is to up the game under the hood and that comes in the form of a 2018 Nissan 370Z NISMO, 24 valve, DOHC,  350 horsepower V-6.  That's a mere three times the factory rated 115 horsepower Volvo B-18 4-cylinder.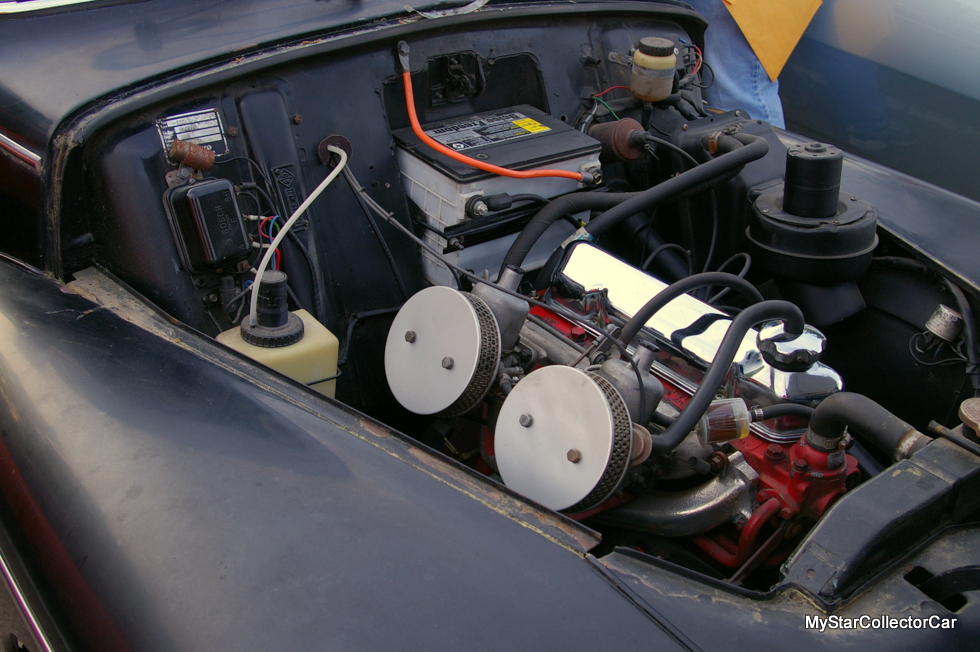 The NISMO package includes a 6-speed manual transmission and a tuned suspension  that would definitely be underneath the newly created Volvo 370Z.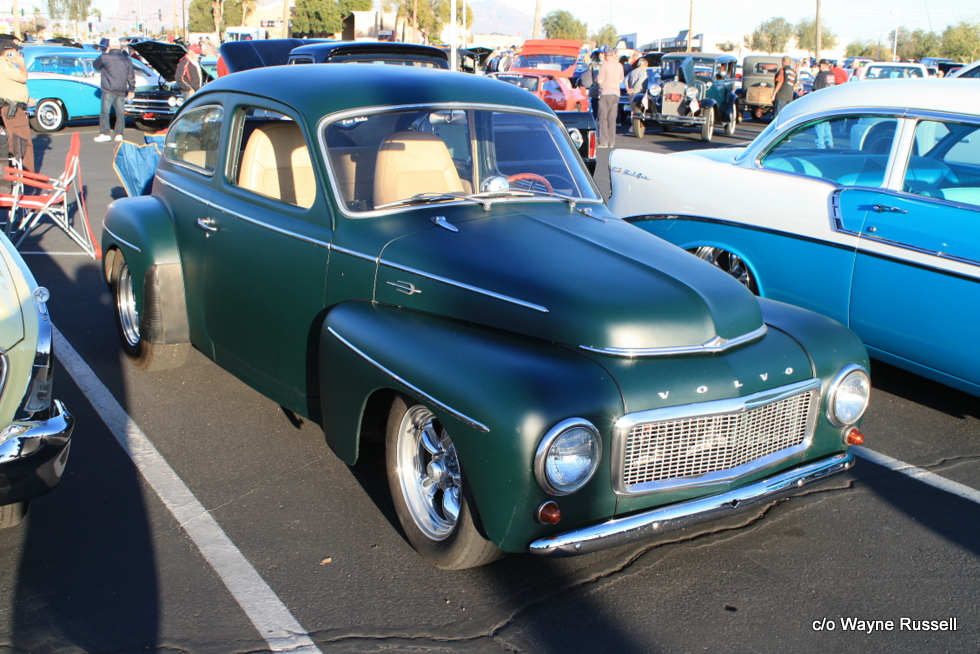 Zuckerberg money would turn this unassuming Swede into a resto-mod street monster.

The last dream machine would be a '63 ½ Ford Galaxie two-door hardtop. That's when the roof line took a dramatic and very cool turn for the better.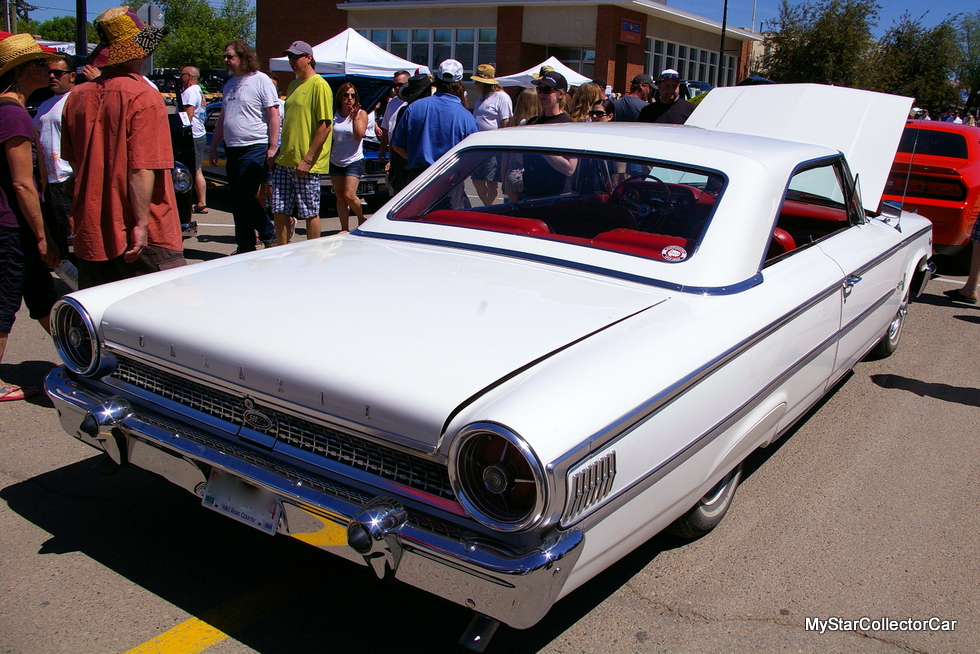 They built brute force 427 cubic inch versions of these big Fords back in 1963. They were straight ahead, ¼ mile cars but  Zuckerberg financial backing could easily build steroid enhanced, updated versions of these classics.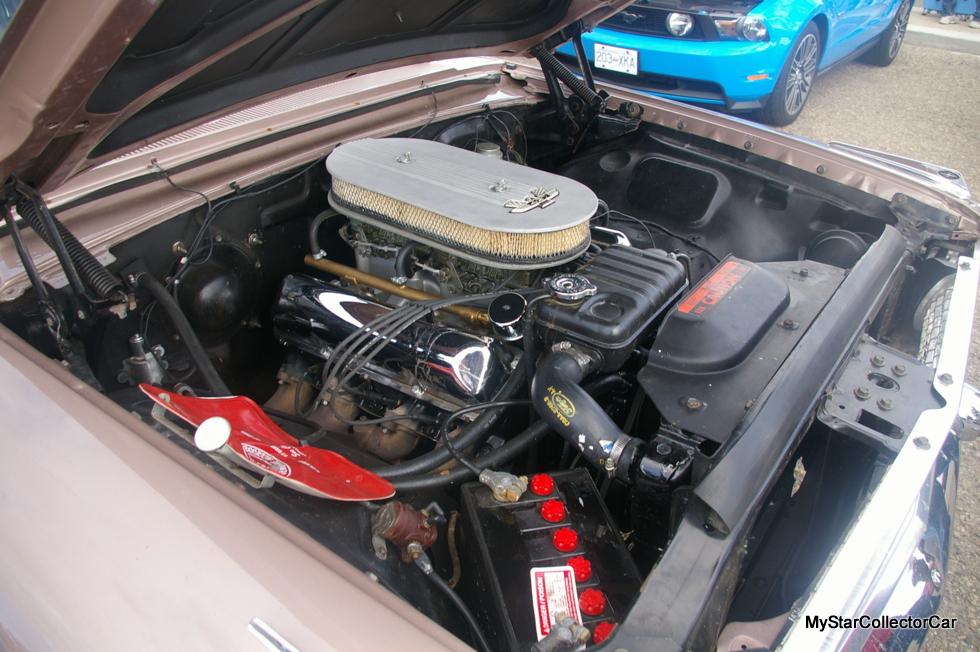 You start with a Roush 588R 630 horsepower crate engine back it up with a state of the art transmission then underpin it with a custom built chassis full of massive suspension and braking add-ons.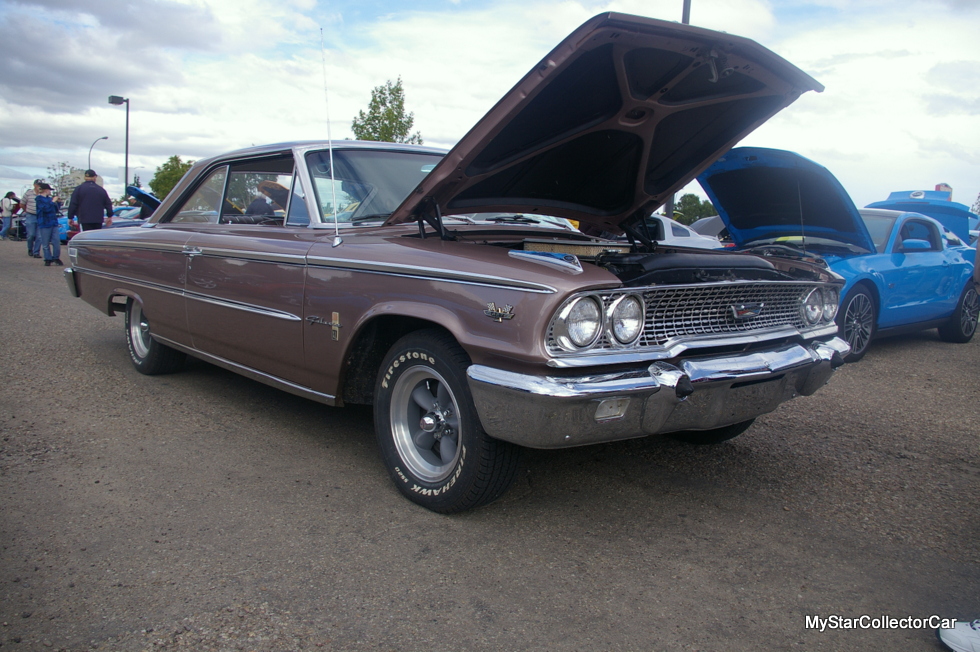 Your Zuckerberg bank account could develop this car with in-house engineering so advanced you could ride in air conditioned comfort on a six mile parade and never miss a beat. After the parade you could tear up a track on the way home.
These are only three of many automotive legend options I'd consider with Facebook money—your opinion will undoubtedly vary.  
By: Jerry Sutherland
Jerry Sutherland is a veteran automotive writer with a primary focus on the collector car hobby. His work has been published in many outlets and publications, including the National Post, Calgary Herald, Edmonton Journal, Ottawa Citizen, Montreal Gazette, Saskatoon StarPhoenix, Regina Leader-Post,  Vancouver Sun and The Truth About Cars. He is also a regular contributor to Auto Roundup Publications.
Please re-post this if you like this article.