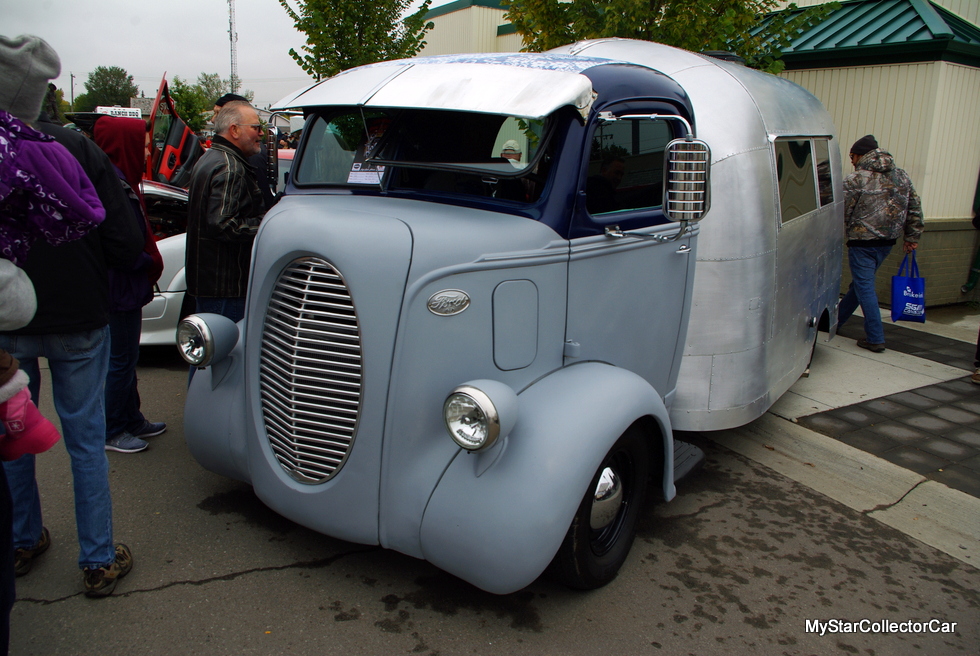 The COE (cab over engine) truck is one of the hottest commodities in the hobby today.
A decade ago these classic old workhorses were sentenced to life in the back 40 of a farm—never to be heard from again.
This 1939 Ford COE came from a farm but it was saved before nature took over and turned it into rusty mulch.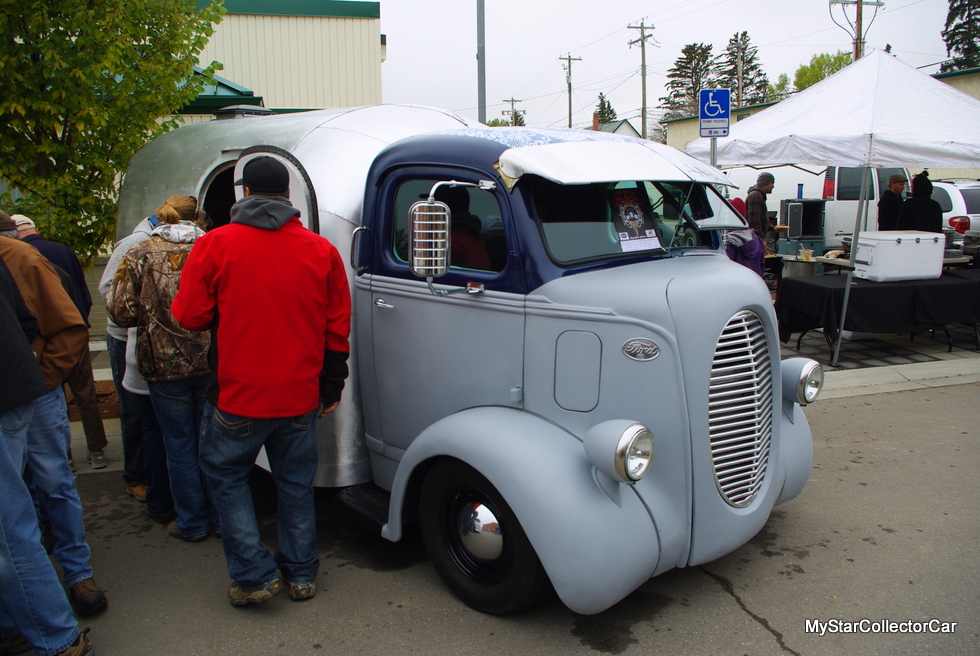 Greg Peckham is the proud owner of this 80-year-old Ford back in 2015 because he's persistent and he's a huge fan of these iconic trucks. He found this truck in Saskatchewan, Canada where it had done time as a grain truck. He came in late and found out the truck had been sold to a guy in Prince George, British Columbia, Canada so he put his car guy connections to use and called a buddy who lived there.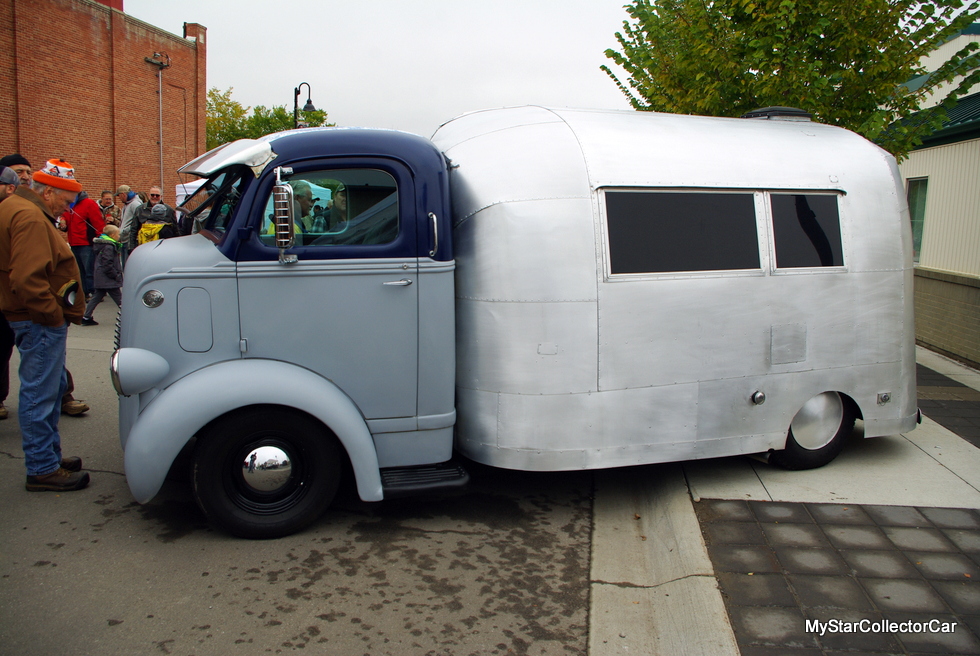 This was a very fortunate phone call because his friend said he knew exactly where the COE was—in his back yard. The car guy barter system kicked in at this point in the negotiations so Greg said he, "wheeled and dealed and traded a '32 Plymouth" for this old Ford truck.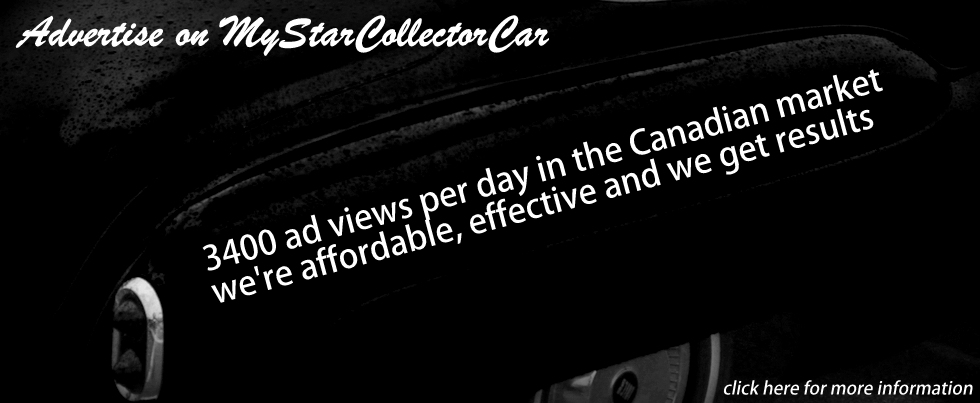 The 1962 Airstream 23' Safari was another complicated story because Greg wanted this trailer after he saw it in his hometown in somebody's yard. He found out the trailer had been in the same family since new so there was a strong attachment to it and Greg was unsuccessful in his attempt to buy it.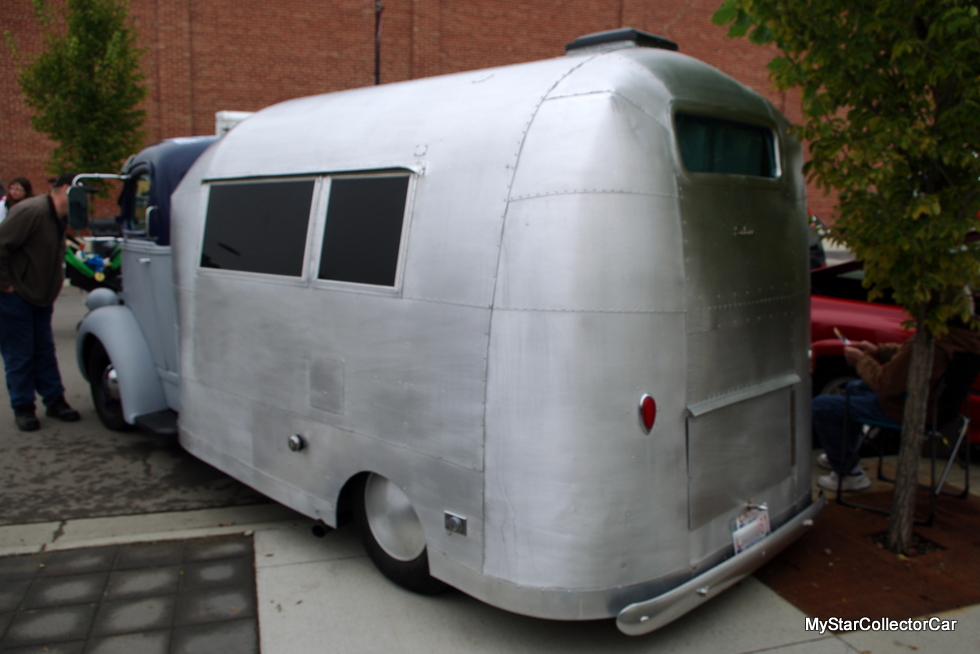 Nature changed the game plan when a flood hit the town and the Airstream became a casualty. Greg tracked down the insurance company and learned it had gone to a city a few hours away so he contacted (via an insurance connection)  the new owners  at an RV dealership and learned they had given up on restoring it. He knew the salvage price, made that the offer and bought the trailer.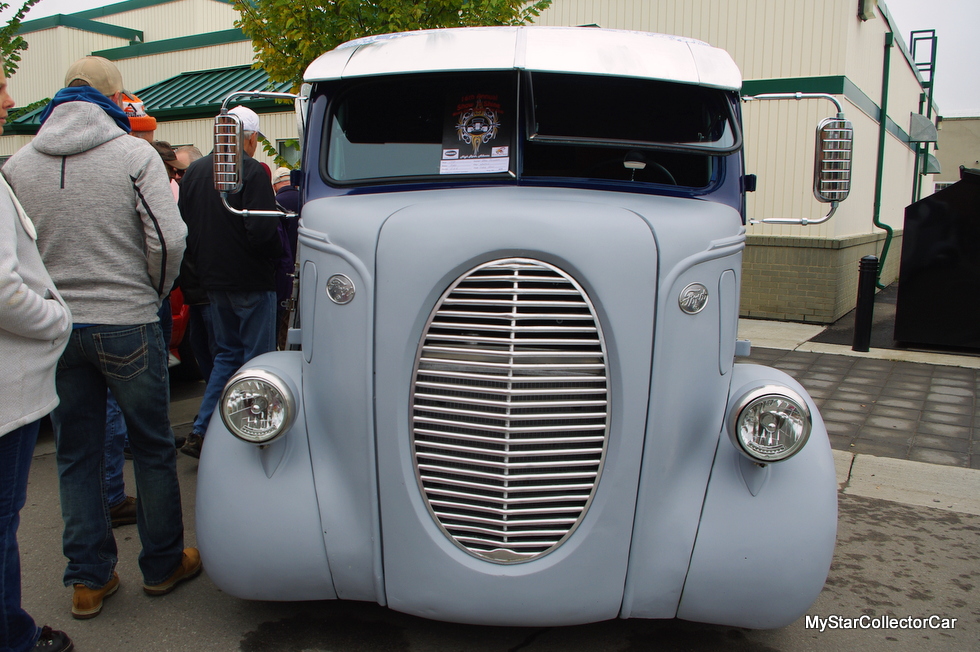 There wasn't much left so Greg basically salvaged the shell and grafted it on the COE.
The truck was another story because this is the 3rd Ford COE Greg has done so he knew what he'd have for a game plan. This truck was in far better shape than the previous two so he focused on the undercarriage with the same standard game plan he used with the other two—a 1972 Chevy truck frame. He liked these frames because "they're flat and easy to work with".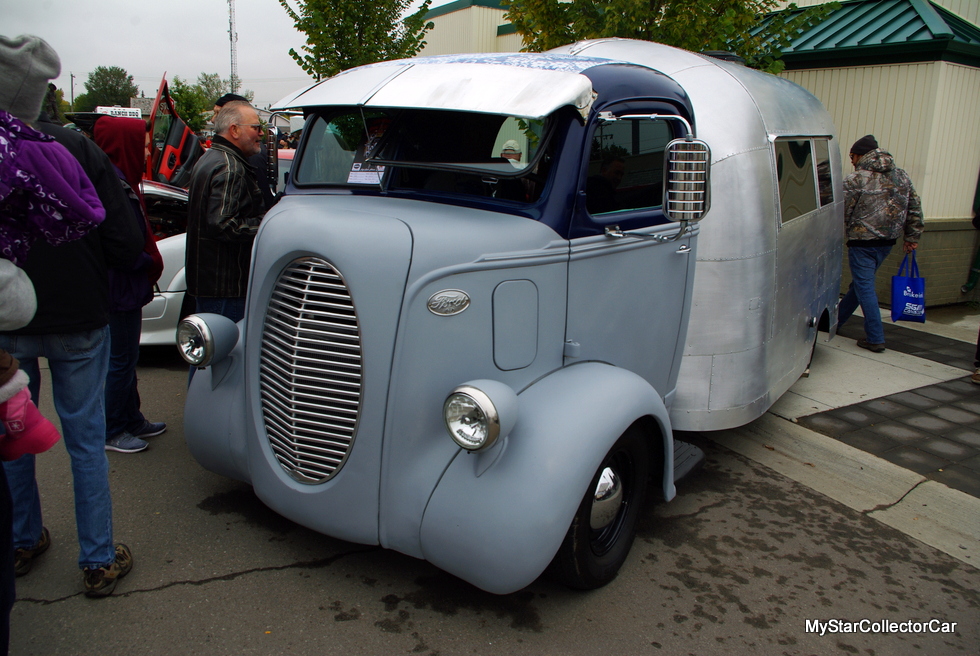 Greg did virtually all the work himself including the interior although he admitted the seats came from two wrecked Mazdas.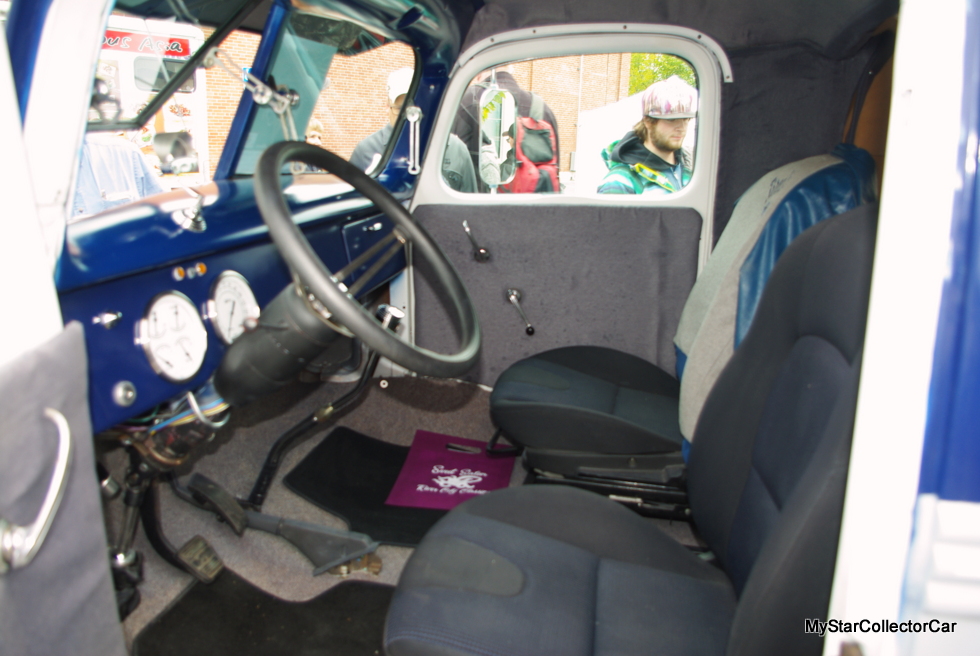 The 350 engine is mid-mounted and connected to a 350 transmission and the truck has power steering and disc brakes so it handles a lot better than a factory '39 Ford COE. Greg runs it at highway speeds or better and says it handles like a dream and gas mileage isn't bad. His only real problem on the road is the attention it gets because he can't stop at a gas station without attracting a mob.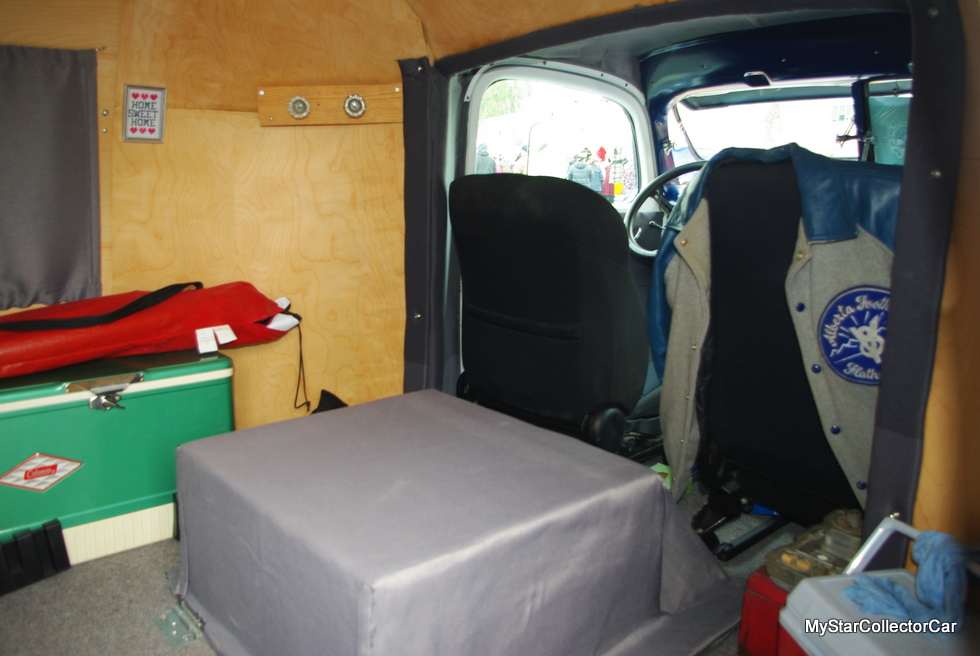 This COE is the end result of a dream Greg had when he was a kid because thought it would be "so neat to have a covered van like they did back in the day". Greg does an annual trip to Bonneville for the speed trials and he's roughed it when he was there but now he's looking forward to rolling down there in this '39 Ford.   
That's why you blend a classic truck with a classic trailer.
By: Jerry Sutherland
Jerry Sutherland is a veteran automotive writer with a primary focus on the collector car hobby. His work has been published in many outlets and publications, including the National Post, Calgary Herald, Edmonton Journal, Ottawa Citizen, Montreal Gazette, Saskatoon StarPhoenix, Regina Leader-Post,  Vancouver Sun and The Truth About Cars. He is also a regular contributor to Auto Roundup Publications.
Please re-post this if you like this article.