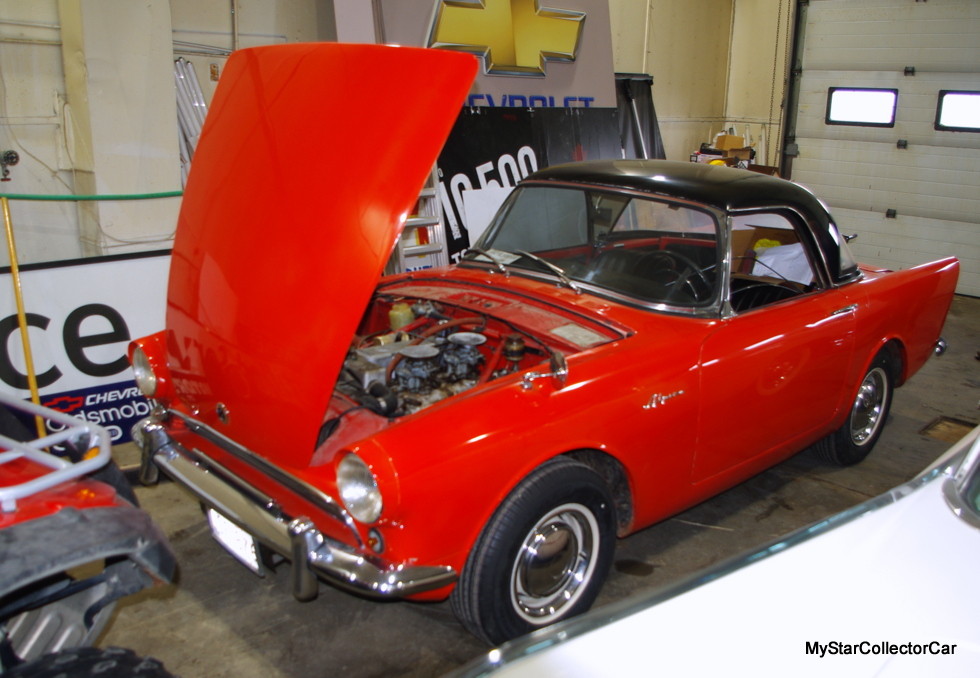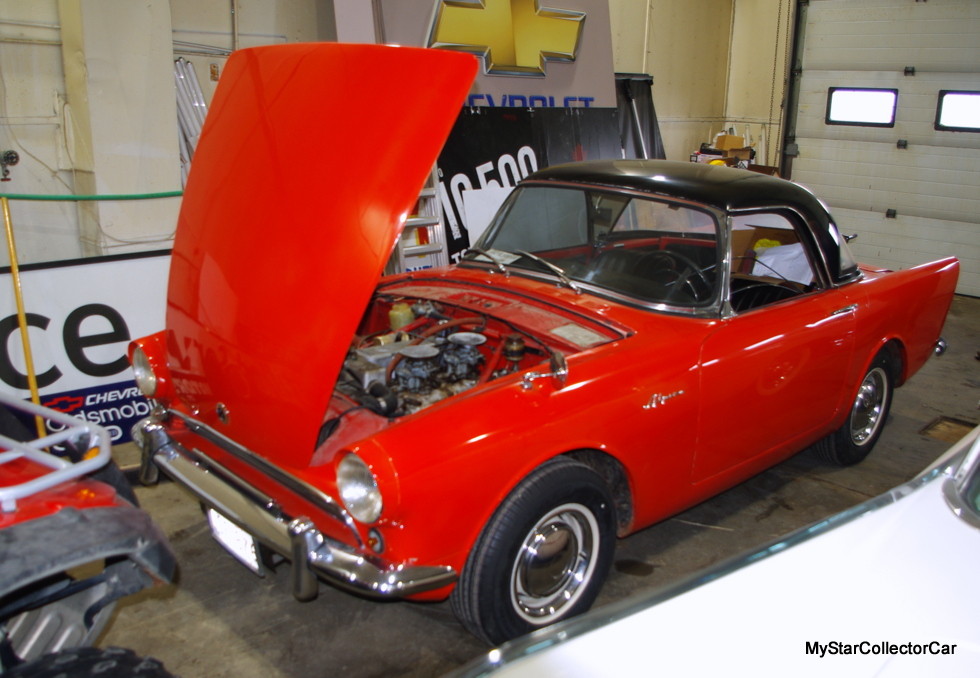 Blayne Weidner is the latest generation of car guys in the Weidner family.
His vintage car choice is a 1962 Sunbeam Alpine Type II and he is a hands-on owner of the classic finned British sports car.
Cars are a family tradition that extends back to Blayne's grandfather Lou in the Weidner family. Lou and his wife Anna founded Weidner Motors–one of the most successful GM dealerships in his region; one which is now run by Blayne and his father Dave (also a car guy).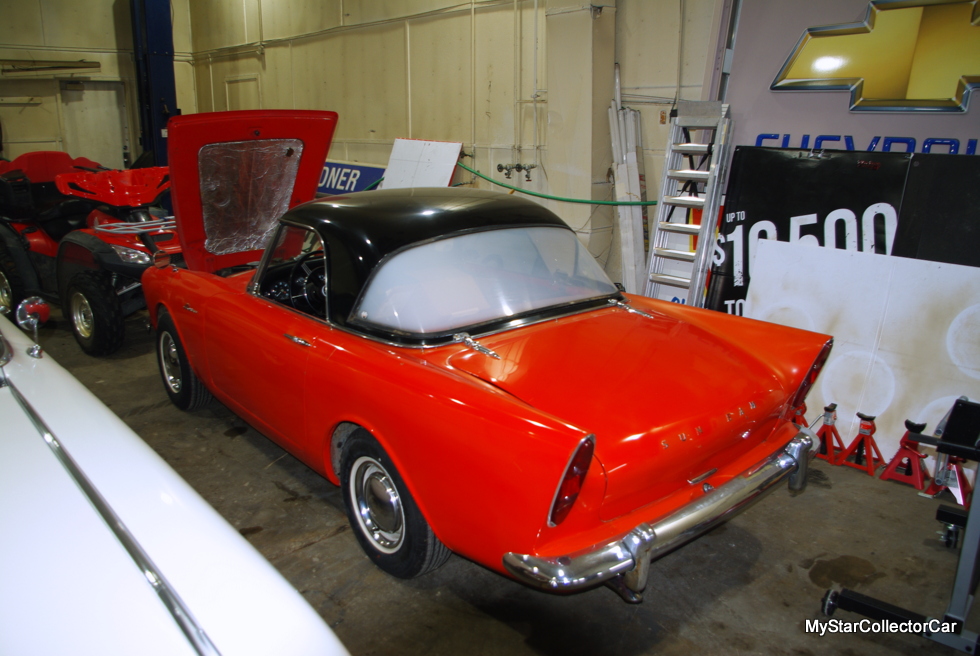 Lou was an unabashed car guy and the Weidners have kept Lou's famous race car, as well as his large collection of vintage vehicles. Both of Lou's sons (Dave and Robert) also have the car guy gene and now Lou's grandsons have embraced the car hobby.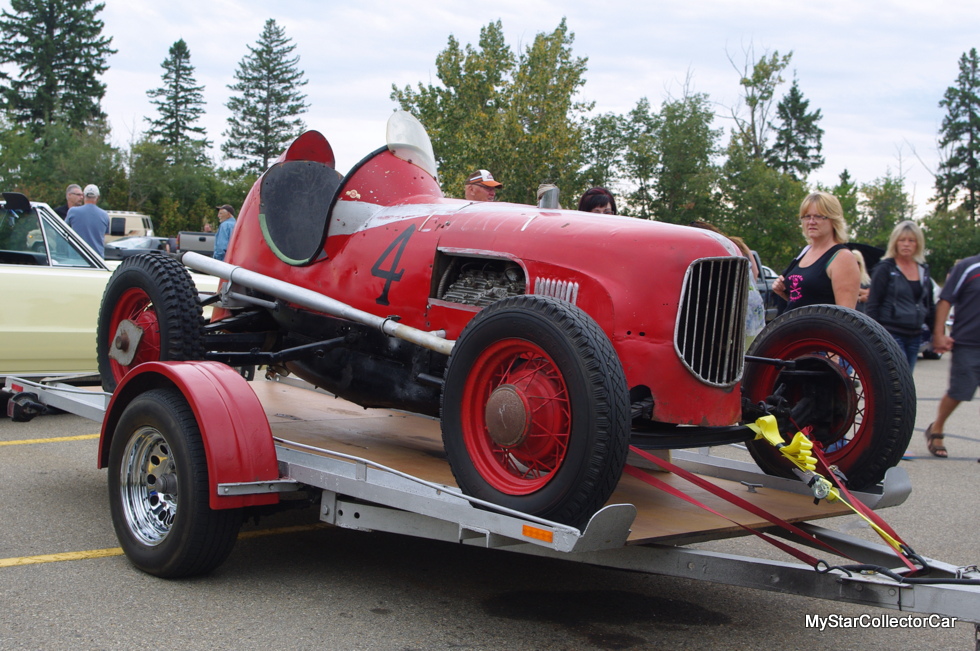 Blayne is one of the grandsons and his choice of a low production British sports car offered an even greater challenge for him as a car guy. There is a limited array of aftermarket parts available for a Sunbeam Alpine, particularly in North America, so Blayne bought two parts cars when he and his wife decided to restore their car back to its original condition.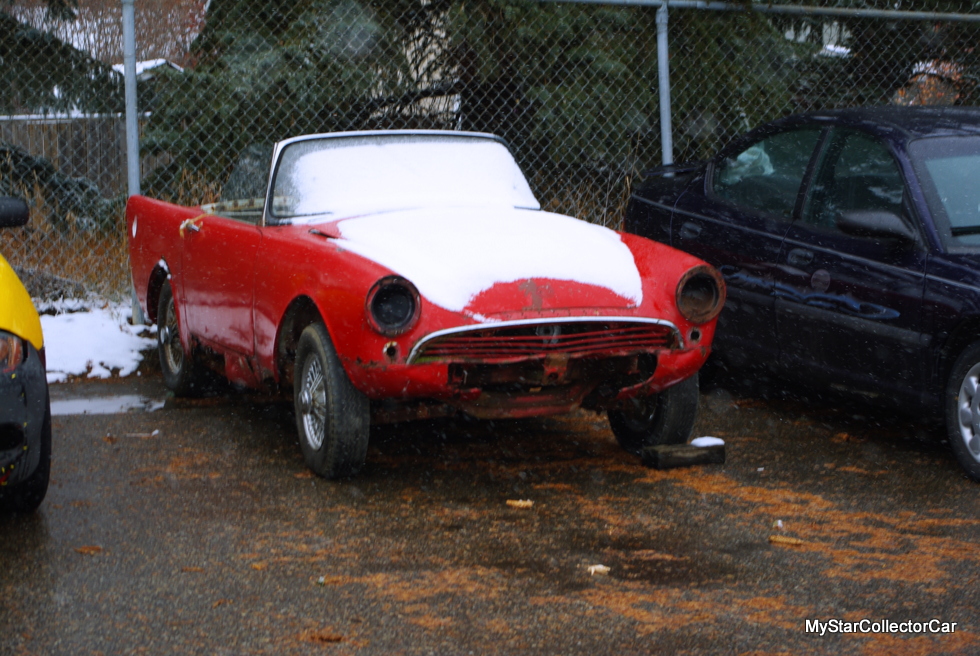 Blayne has owned the Alpine since high school and drove the car until it went into storage about 20 years ago because the car needed some work and no longer had enough room for his needs.

As mentioned earlier, the decision to resurrect the Alpine was a mutual one made by Blayne and his wife. Blayne was willing to get his hands dirty on the project and wanted to learn along the way.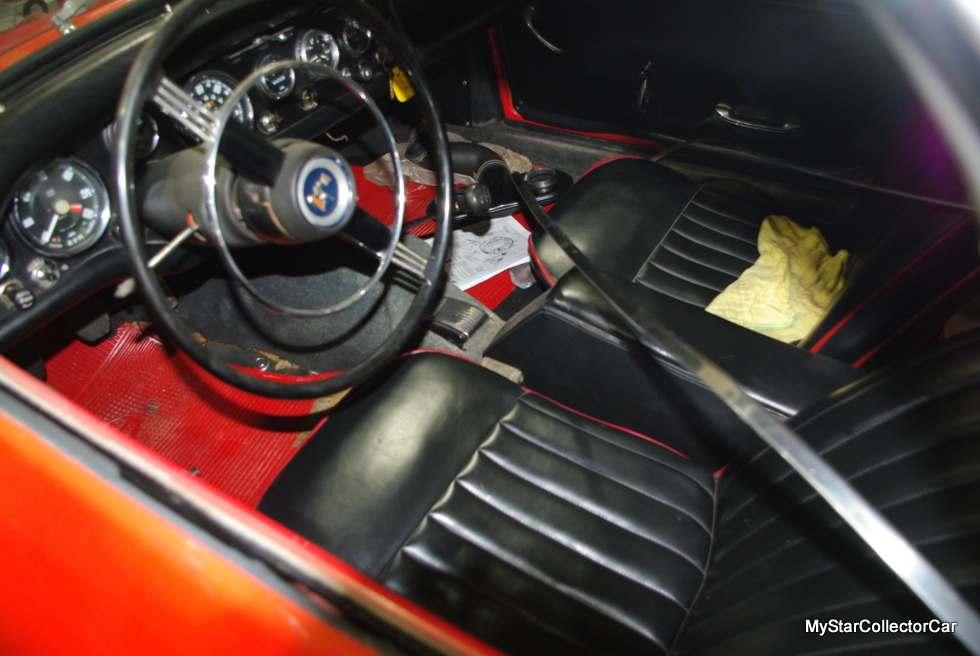 He wanted to tackle the heavy lifting (mechanical and body work) in order to bring his '62 Alpine back onto the street. The Sunbeam's restoration process is ongoing and will involve more work for Blayne this winter.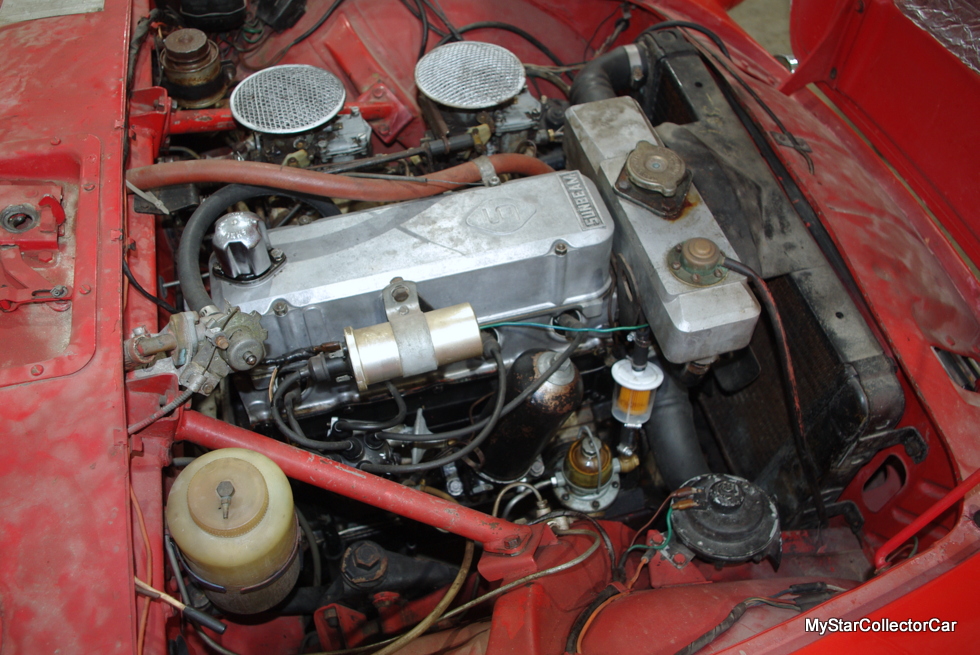 Blayne has been able to connect with a worldwide network of Sunbeam Alpine owners and draws information from them via the Internet. He also relies upon the expert advice of people who work at the family dealership to steer him in the right direction.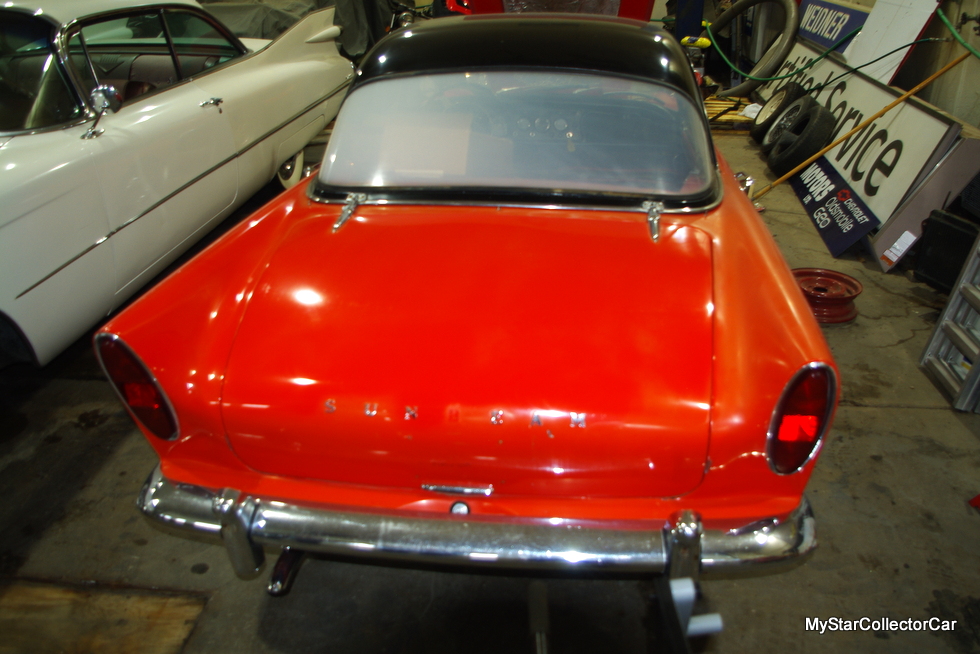 The important part of the equation is to maintain the originality of the Alpine, so the parts cars have donated plenty of valuable pieces to the Sunbeam's puzzle. One piece of advice was ignored by Blayne: put a V-8 in the car.
Blayne has followed another family tradition because the Weidner family leans toward originality in their car collection. Thus the most important part of Sunbeam project is a period-correct restoration that involves two period-correct donor cars.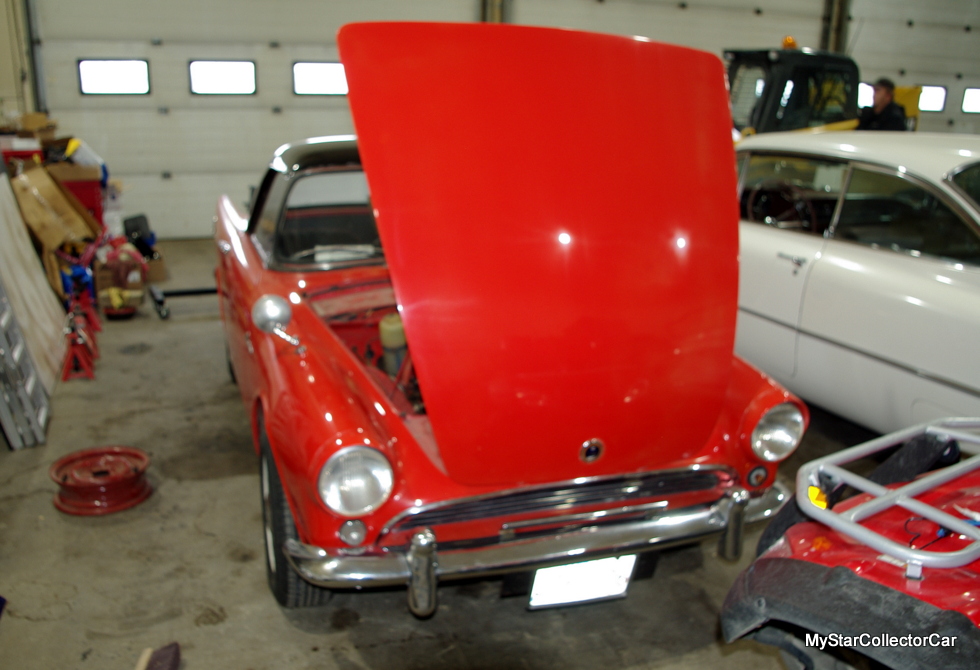 Blayne also learned how to sandblast and paint the Alpine's original wheels during the restoration process. The donor cars offered wire wheel alternative choices that were factory wheels, but Blayne extended his originality clause and went with the car's original steel rims, hubcaps and beauty rims.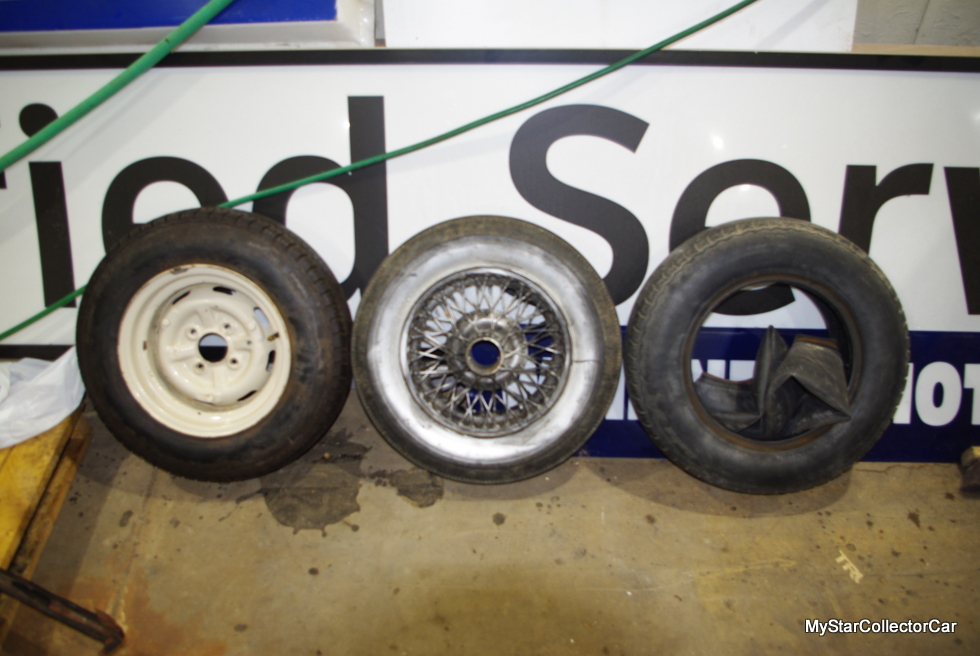 Blayne's Sunbeam is a convertible that has a rare removable hard top and MyStarCollectorCar predicts that his Alpine will be occasionally topless when Blayne brings it back on the road on a warm summer day in the future.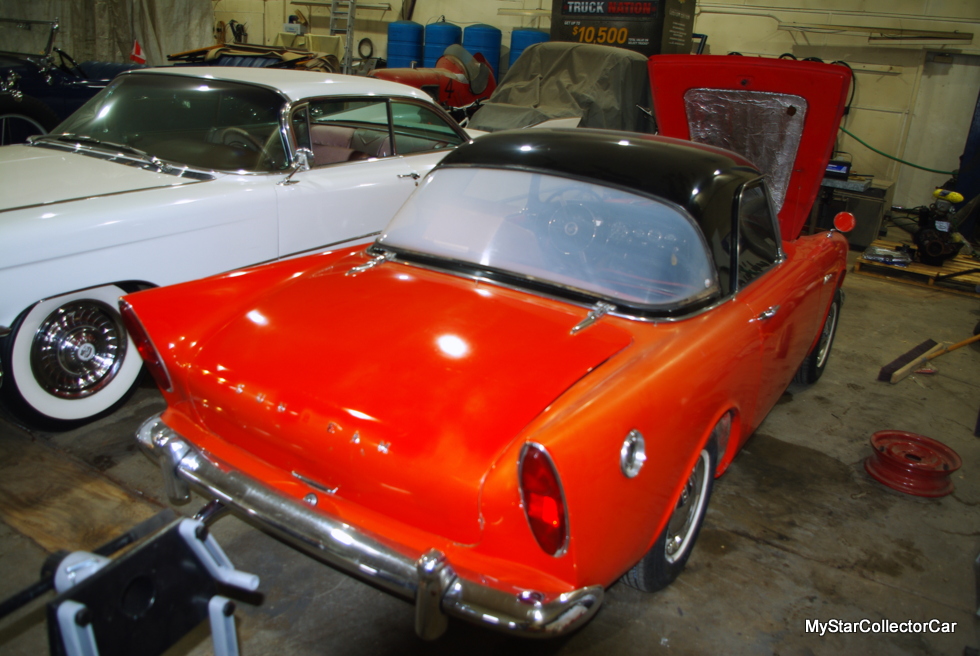 That will be the exact moment when Blayne's learning experience will turn into an automotive trip down memory lane for him-a sentimental journey that will be done in the finest Weidner family tradition.
BY: Jim Sutherland
Jim Sutherland is a veteran automotive writer whose work has been published by many major print and online publications. The list includes Calgary Herald, The Truth About Cars, Red Deer Advocate, RPM Magazine, Edmonton Journal, Montreal Gazette, Windsor Star, Vancouver Province, and Post Media Wheels Section.