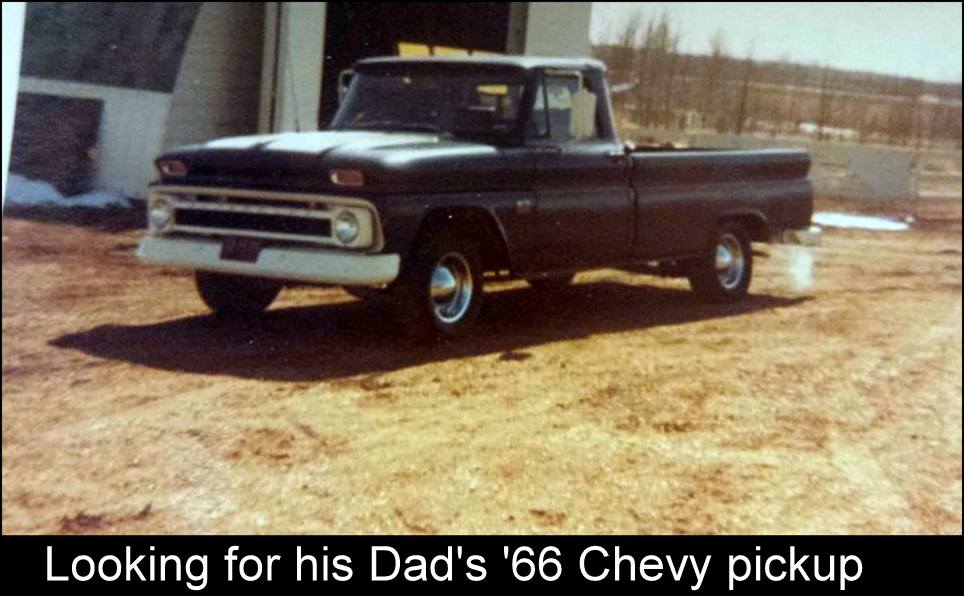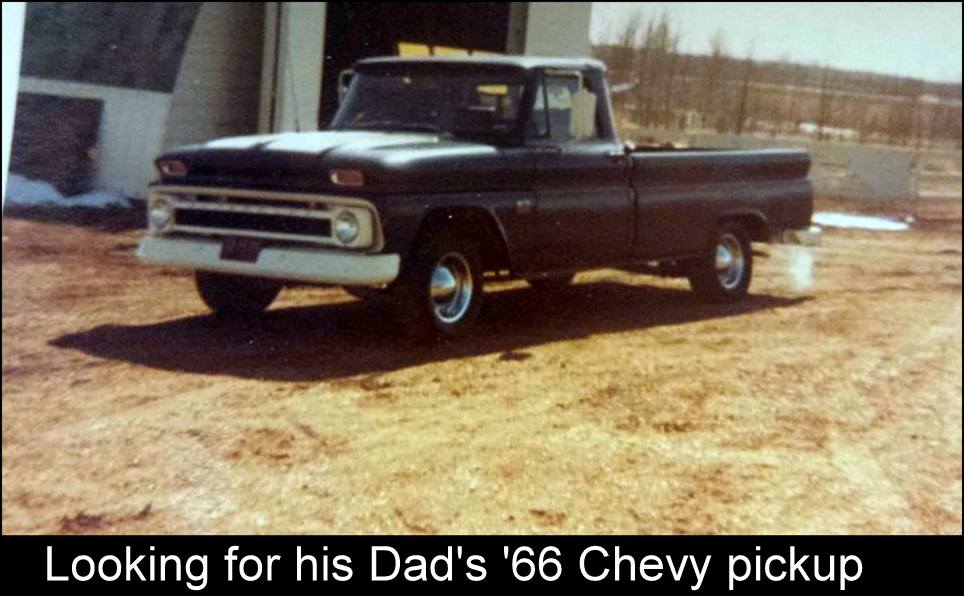 Morris Jensen was a young guy when he bought a 1966 Chevy ½ ton from a local dealership in the Sixties.
The pickup was brand new at the time and Morris loved the Chevy from Day One.
Morris came from a farm family in the Innisfail, Alberta area and was also attached to his life on the farm, so it was no surprise when Morris returned to the farm when his father became too ill to run the operation.
A farmer's life requires hard work and sacrifice to keep the farm above water in a financial sense. The rigors of the cattle industry forced Morris to make a tough decision because he was forced to sell his beloved 1966 Chevy truck in order to meet the financial demands of the farm.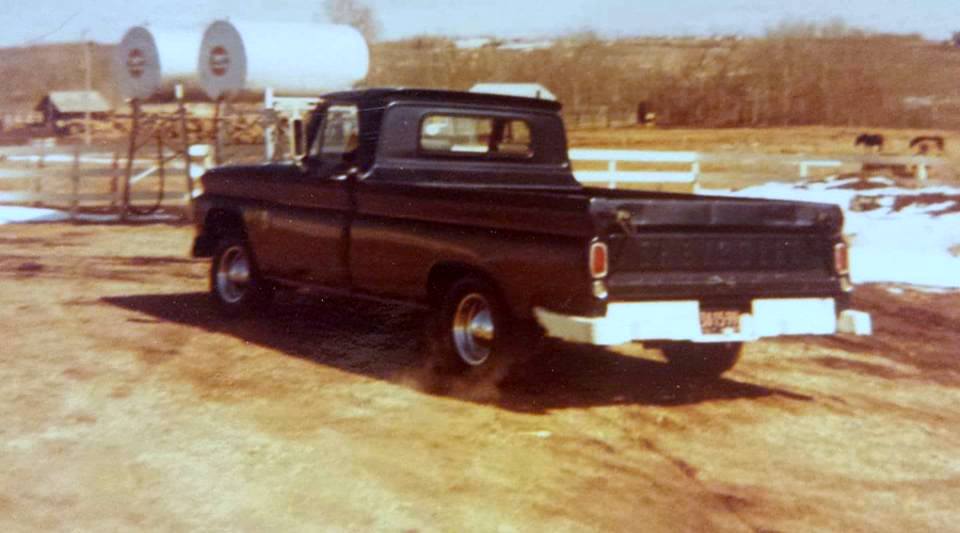 It was a tough decision for Morris when he sold the truck to a local guy named Harry Morton from Penhold, Alberta in the late 1970s.
Harry sold the truck in the late 1980s and its whereabouts are now unknown to Morris's family. He wanted to buy back the truck and pursued that familiar car guy dream until Morris Jensen passed away in September, 2017. For Morris, it was an unfulfilled personal goal to get his 1966 Chevy pickup truck back in his family.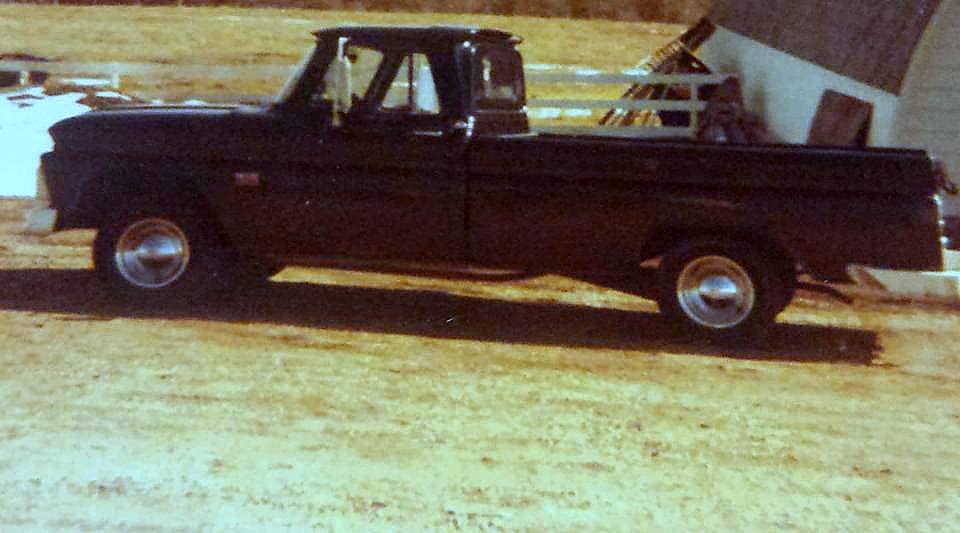 However, the dream may indeed be fulfilled by Morris's son Robyn-lee because he vowed to carry on the search for the '66 Chevy.
MyStarCollectorCar has added a few of the Jensen family photos of the Chevy truck in its original condition. The truck had undergone a mild custom and sported a 305 Chevy small block engine with a blue and purple (three shades) when Morris last saw it.
Unfortunately, we do not have any photos of the truck after it was repainted with the new paint job, but a custom paint job on a 1966 Chevy like the one described in the above text should jog a few memories of it.
Robyn-lee is determined to honor his late father's memory and wishes to bring the truck back to his family. MyStarCollectorCar wants to help Robin-lee find the truck and ask that you share this post with all of your friends in the hobby.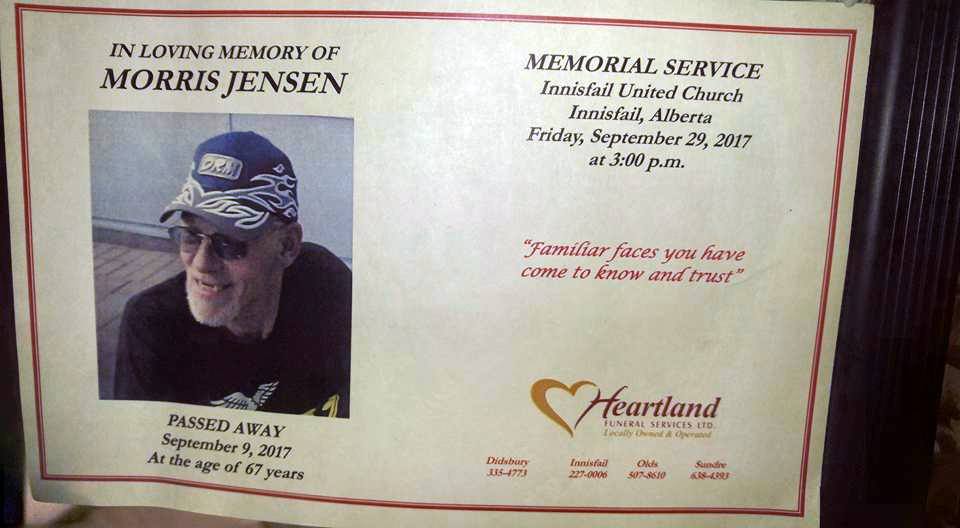 Robyn-lee can be reached at 587.200.1348 if you have information about his dad's truck.