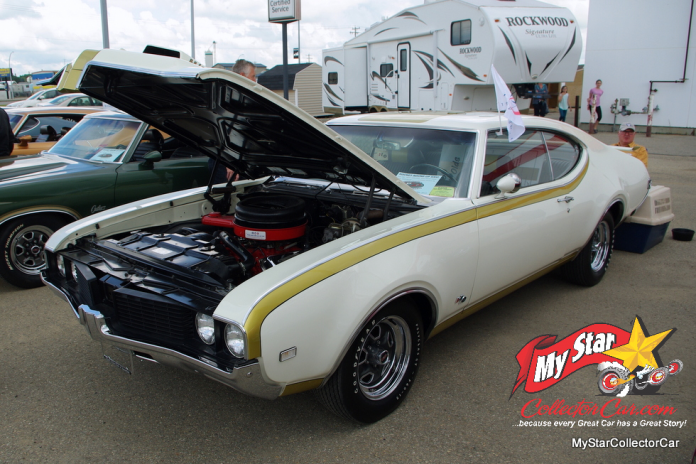 The late 1960s were a crazy time for domestic car builders who wanted their rides to go faster in that Sonny and Cher/'Beat Goes On' way.
Oldsmobile was not immune to the '60s muscle car fad, even though they had carved out a niche as an upscale GM model prior to their interest in the go-fast movement.
General Motors initially handicapped their Olds brand when the company refused to allow big block engines over 400 cubic inches to be wedged into their mid-sized Cutlass A-Body models.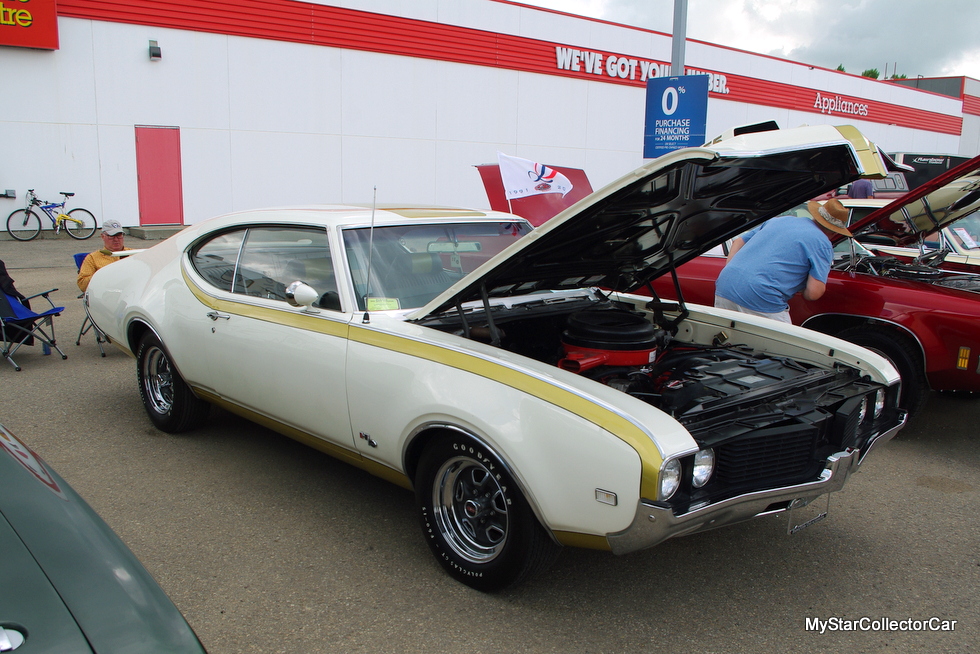 However, Olds was able to blaze their own path in the muscle car market when they farmed out their performance models to Demmer Engineering so their Cutlass models could be transformed into Hurst/Olds street monsters.
The decision to build hot rod Oldsmobile models actually took place in 1968 for a limited number of their A-Body Cutlass models, but the Hurst/Olds transformation continued in 1969.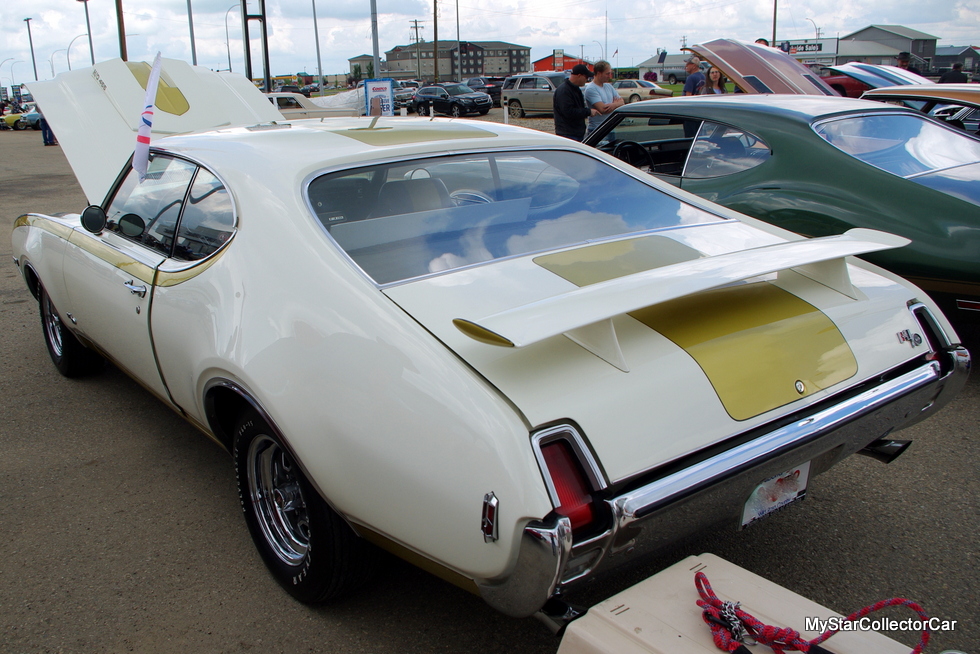 Mark Butler is the proud owner of an extremely rare 1969 Hurst/Olds and he was quick to note his car should be categorized in the same way as a Shelby Mustang from the same era. In other words, his car is not simply a Cutlass.
Most MyStarCollectorCar readers are already aware that legendary performance builder Carroll Shelby forged a partnership with Ford to build a pony car all-out hot rod for the Blue Oval boys. The same principles could be applied to the Hurst/Olds because these cars were incredibly fast after they left Demmer Engineering.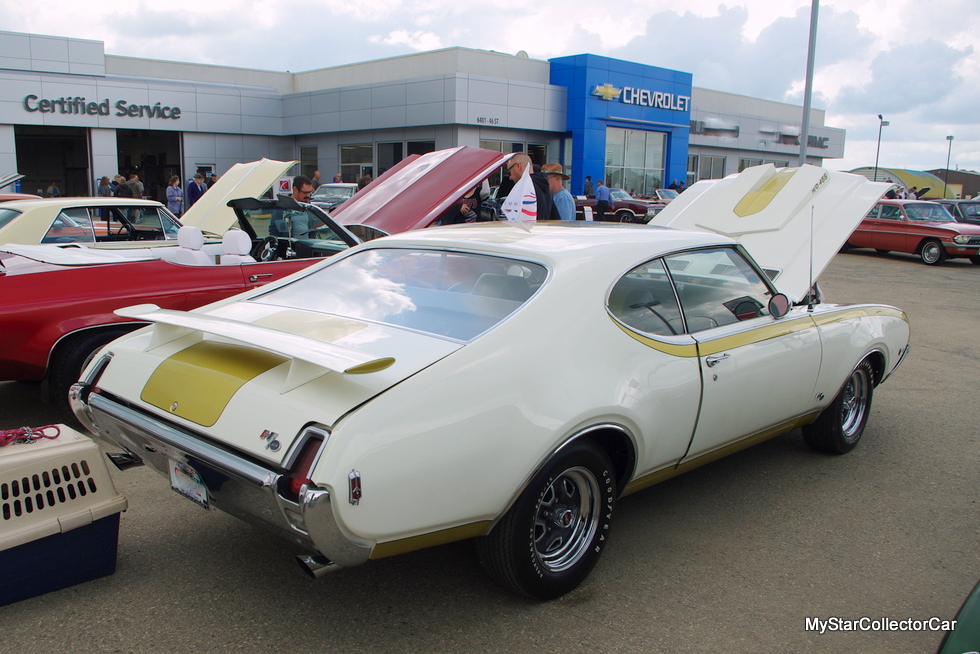 Mark explained that his '69 Hurst/Olds is number 74 of 922 models built by Demmer Engineering in 1969. He also noted his car is number 35 in the Hurst/Olds registry.
Mark labelled his car as a "rich man's drag racer" and few car guys could argue with its performance on the street or track. The Olds was given a factory 455 in 1969, but it underwent some serious performance upgrades when it was delivered to the Demmer people.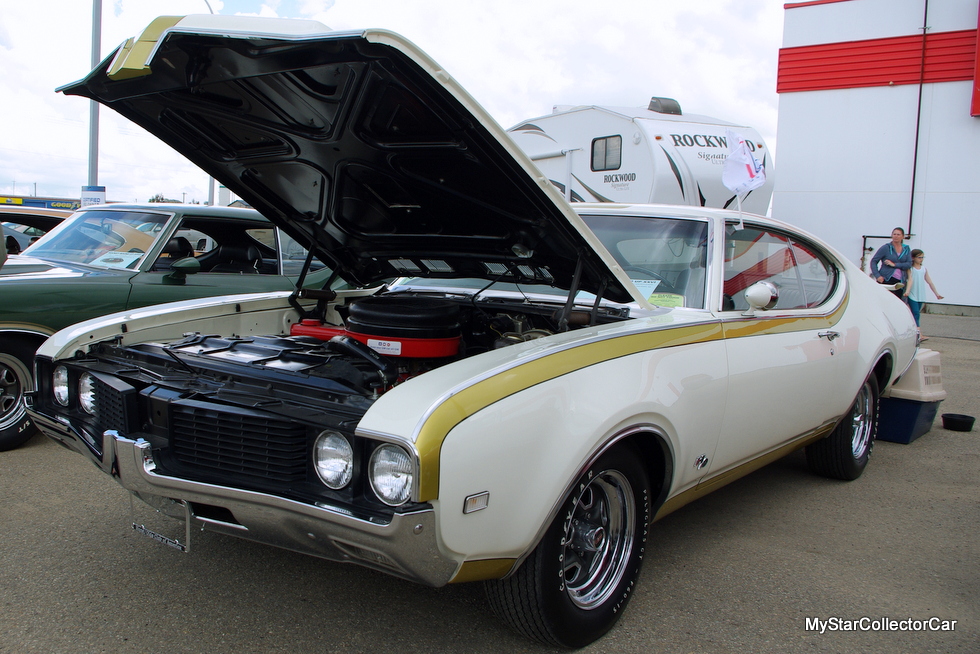 The engine was given a huge internal makeover, along with a serious upgrade in compression at the Demmer facility. It was now a free-breathing beast of an engine with a cold air intake incorporated into its modified fiberglass hood–the one with the scoops designed to ram air into the performance carb and manifold setup.

The Hurst/Olds also has a dual-gate three speed automatic transmission that gave two choices to its drivers. The first was a conventional setup that could be used on the left side of the console, while the second shift choice was found on the right and allowed faster forward shifts that did not allow any danger of shifts into Reverse or Park.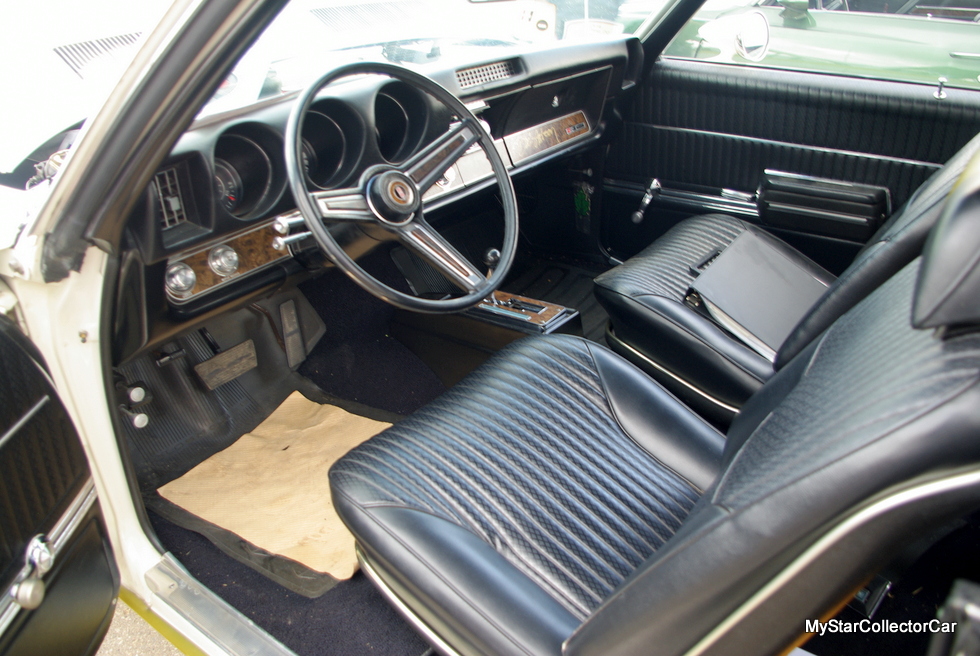 The '69 Hurst/Olds is capable of high speeds and has a functional rear spoiler that will create plenty of downforce at warp drive velocities.
The downforce factor was likely necessary when Mark took the Olds to a car show at the legendary Indianapolis Motor Speedway a few years ago and urged his friend to push the Hurst/Olds well above 100 mph on the track.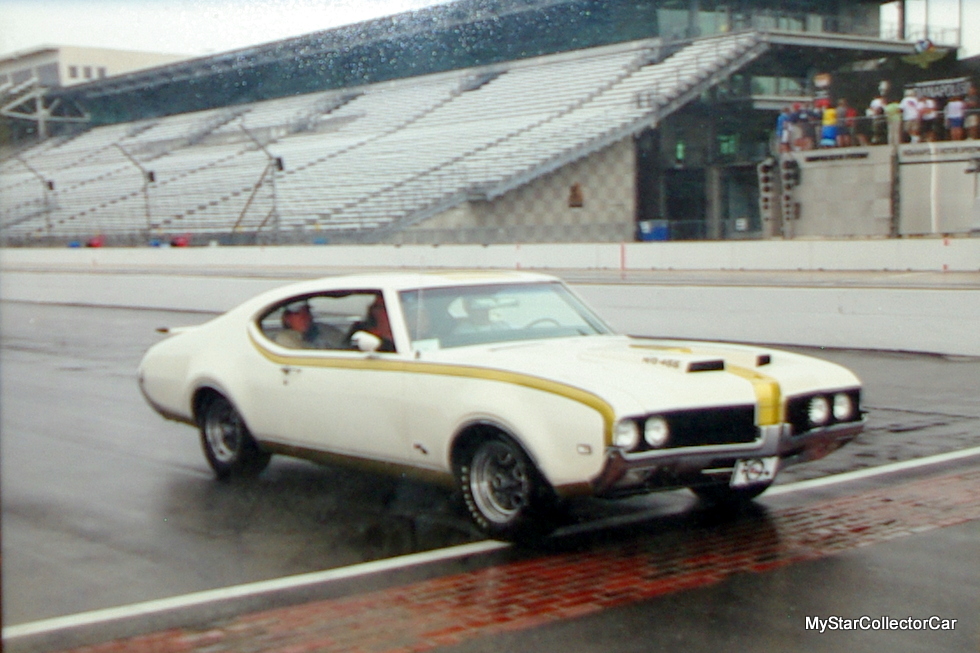 The friend was actually a pretty careful driver, according to Mark, but he still took the car to the next level on the famous race track. Consequently, Mark realizes that his car is a very capable performer 50 years after it became a Hurst/Olds with Demmer Engineering.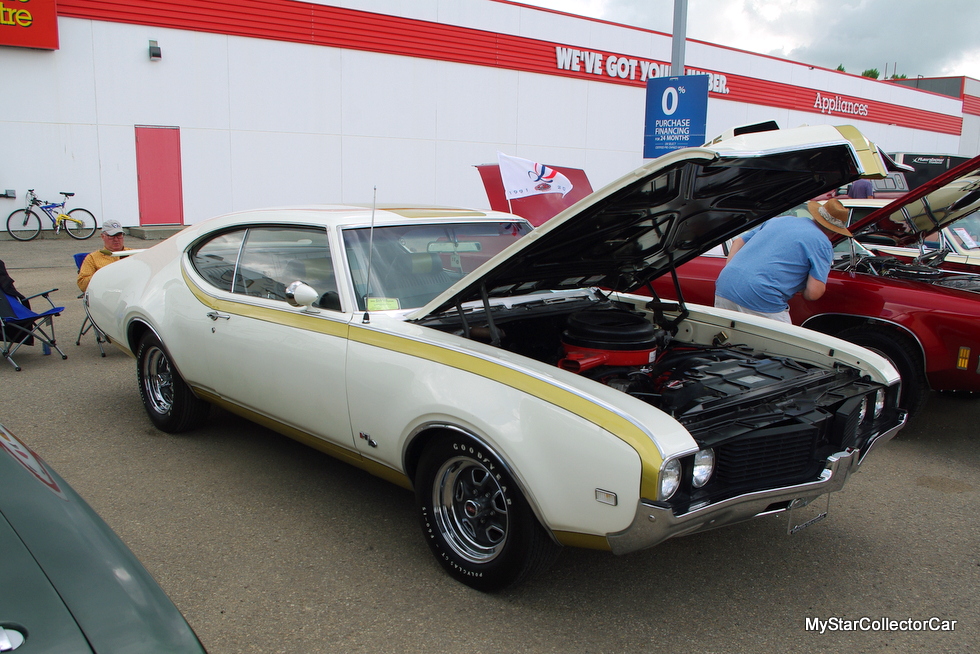 No indeed, it's not a '69 Olds Cutlass-it's a raging beast of a car.
BY: Jim Sutherland
Jim Sutherland is a veteran automotive writer whose work has been published by many major print and online publications. The list includes Calgary Herald, The Truth About Cars, Red Deer Advocate, RPM Magazine, Edmonton Journal, Montreal Gazette, Windsor Star, Vancouver Province, and Post Media Wheels Section.