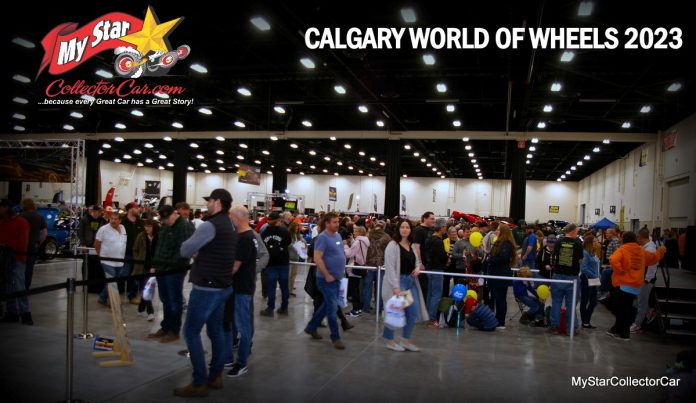 The World of Wheels in Calgary, Alberta Canada has a long tradition of excellence and 2023 marked the 55th version of the annual car event.
The show typically takes place in February but instead it was held on April 1st this year-much closer to spring for Calgary and area. The result was the place was packed with people and vehicles to celebrate after a long winter in southern Alberta.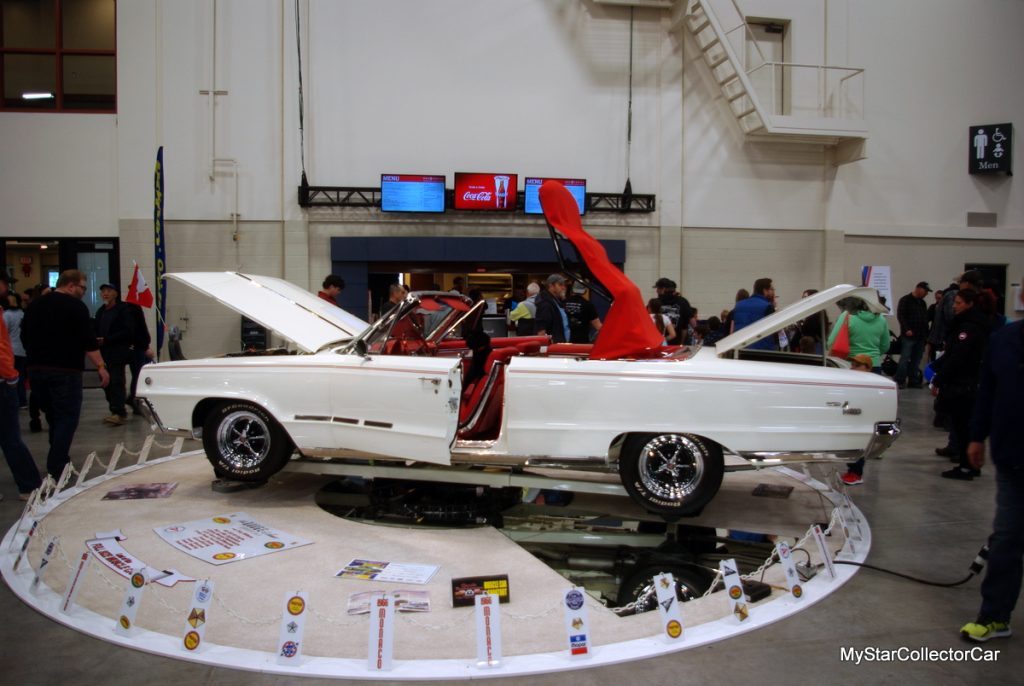 The vehicular eye candy was very evident from the moment spectators entered the event and included a couple of massive Mopar convertibles done to an incredibly high level of excellence right inside the entry doors.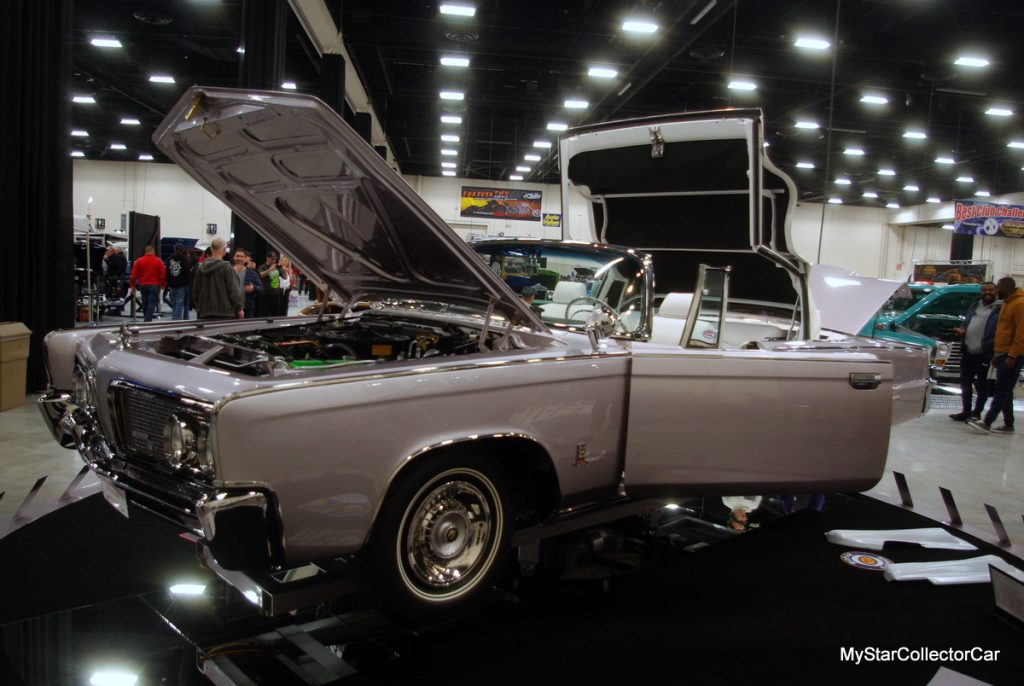 The motorized magic continued throughout the exhibition area and can only be described as sensory overload for car guys and girls. The demographics leaned toward older car guys, but it was heartening to see how many members of the younger generations also attended the 2023 World of Wheels event in Calgary because Gen-Xers, Millennials and Gen-Zers were in abundance at the show.
The sight of so many young attendees gave MyStarCollectorCar reason to believe the car hobby has a rosy future with them.
Last fall, a local car guy told MyStarCollectorCar his 1971 Dodge Dart convertible would be completed over the winter, and he kept his word because his Dart drop top (the one with a 426 Hemi under its hood) was indeed at the World of Wheels show.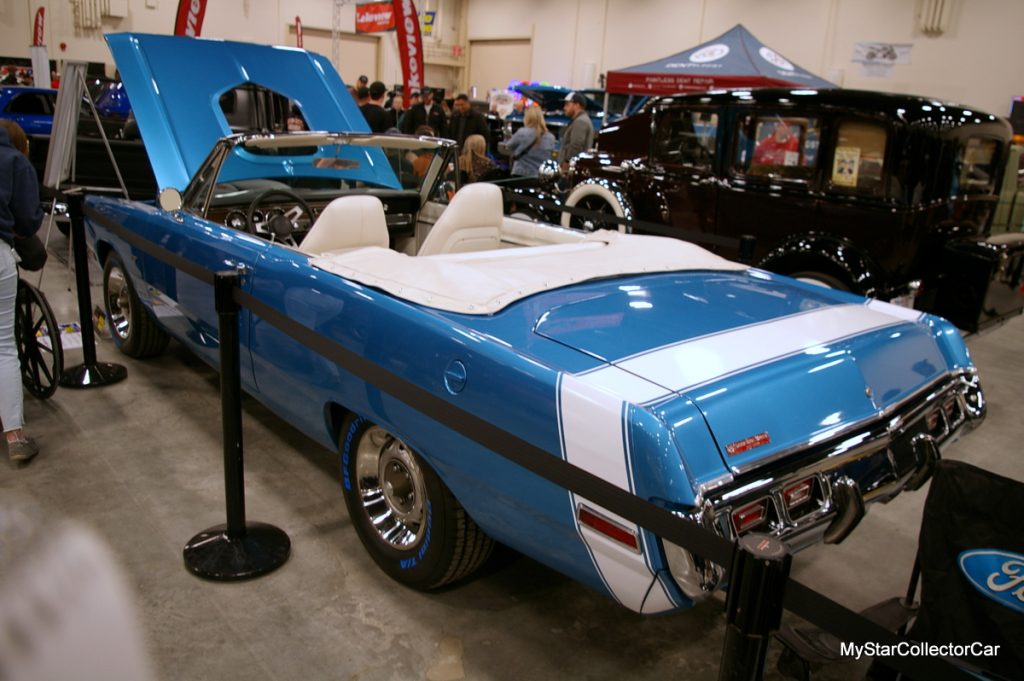 His outrageous '71 Mopar compact was a rock star at the show and MyStarCollectorCar will feature its entire story in a future article. Our readers will not want to miss this one.
Our friend Jan Michener from Michener Allen Auctions had her booth at the World of Wheels to showcase her family company's 24th annual Classic and Collector Car Auction on July 22 this summer, but she took time to introduce us to the owner of a wild 1984 Mustang SVO.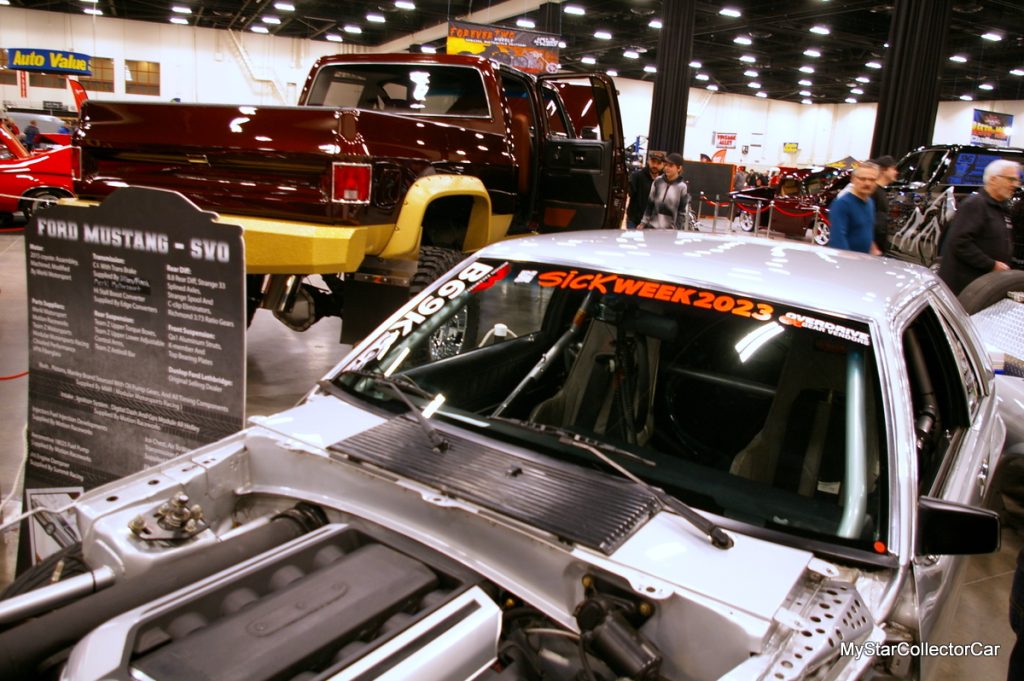 The '84 Mustang sits on a beefed-up 1982 Fox Body chassis and could only be described as a beast in beast's clothing. The car has also competed in some annual drive-and-drag events that have taken place in western Canada and recently in Florida.
Look for its full story in a future MyStarCollectorCar feature.
Another Blue Oval pony car was also a wild race version in the form of a 1968 Ford Mustang notchback. Its owner is also a familiar member of our local car guy scene and has a reputation as a very talented builder. His '68 Mustang has competed on numerous racecourses and drew a ton of attention at the World of Wheels event.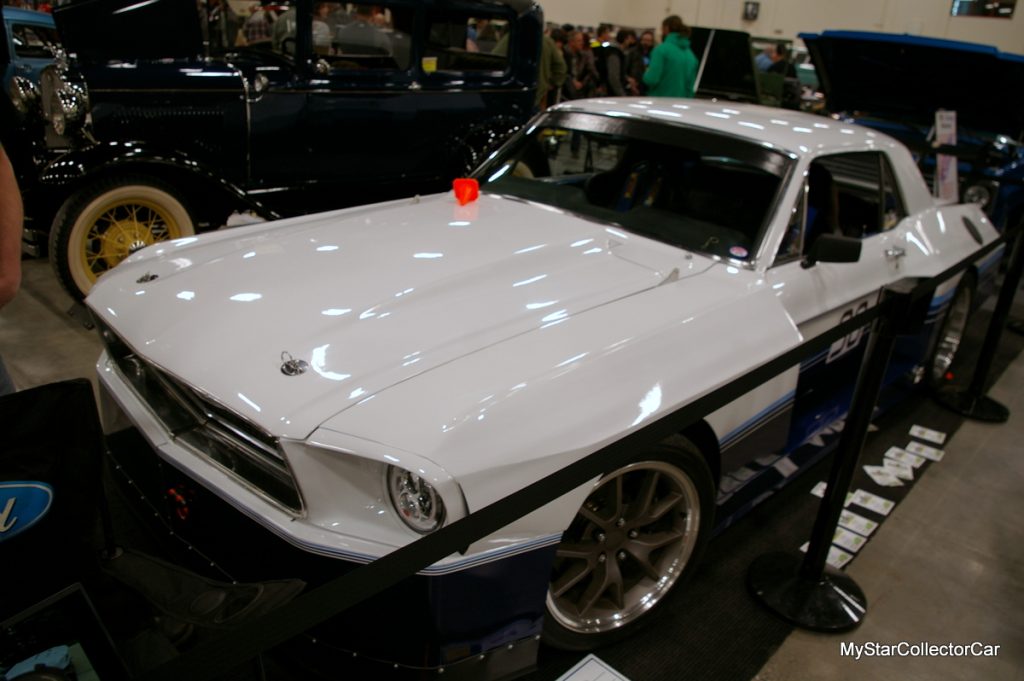 MyStarCollectorCar will provide our readers with its complete story in a future article.
A 1973 Ford Capri was an unlikely rock star at the World of Wheels, but it drew a big crowd, probably because these cars are incredibly scarce 50 years after they left the dealership. We were unable to connect with its owner (the same guy who bought the car new in '73) but will track him down for an interview.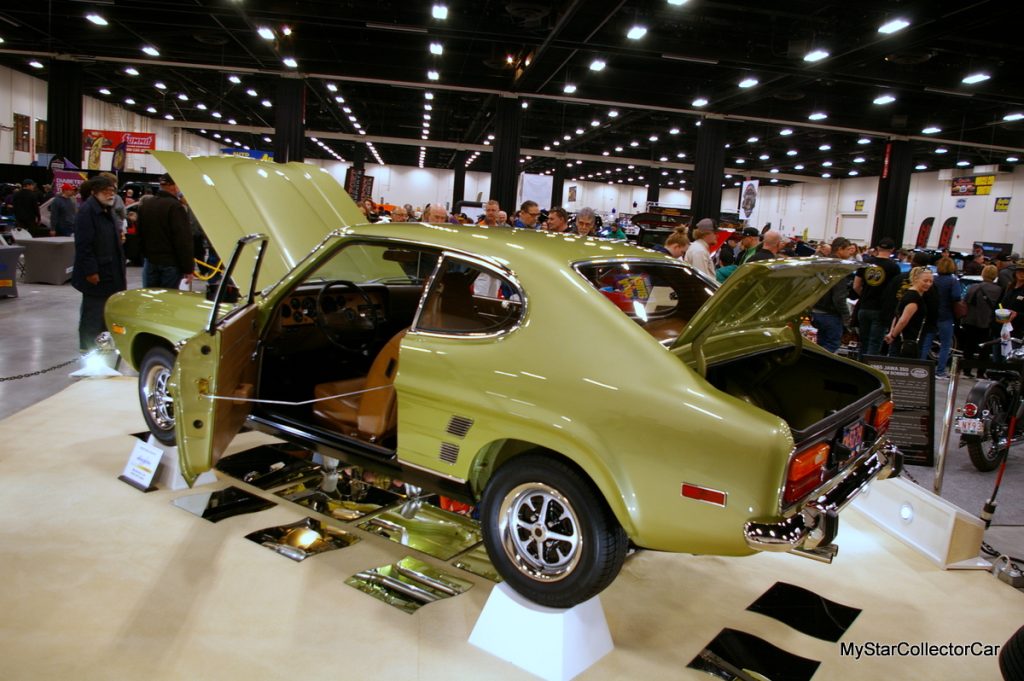 It should be noted the sheer number of interesting rides at World of Wheels make it difficult to locate owners, but MyStarCollectorCar will push hard to get the 1973 Ford Capri's full story for our readers.
However, we were fortunate enough to find the owner of a very cool 1949 Pontiac Streamliner resto mod with his car.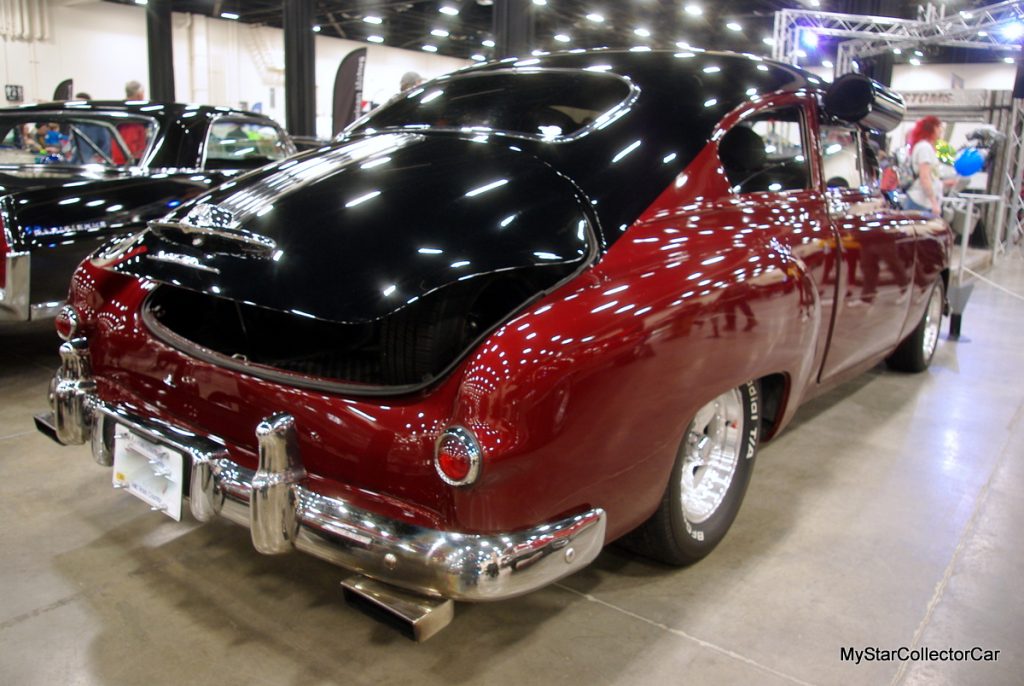 He was a young car guy who was born long after his 74-year-old car but saw the magic in the car's design when he was only 16-however his father did not see the same magic in an old car, so he had to wait well into adulthood before he got his very cool '49 Pontiac custom.
Look for its complete story in a future MyStarCollectorCar article.
There was a really nice tin grille Dodge pickup outside the show.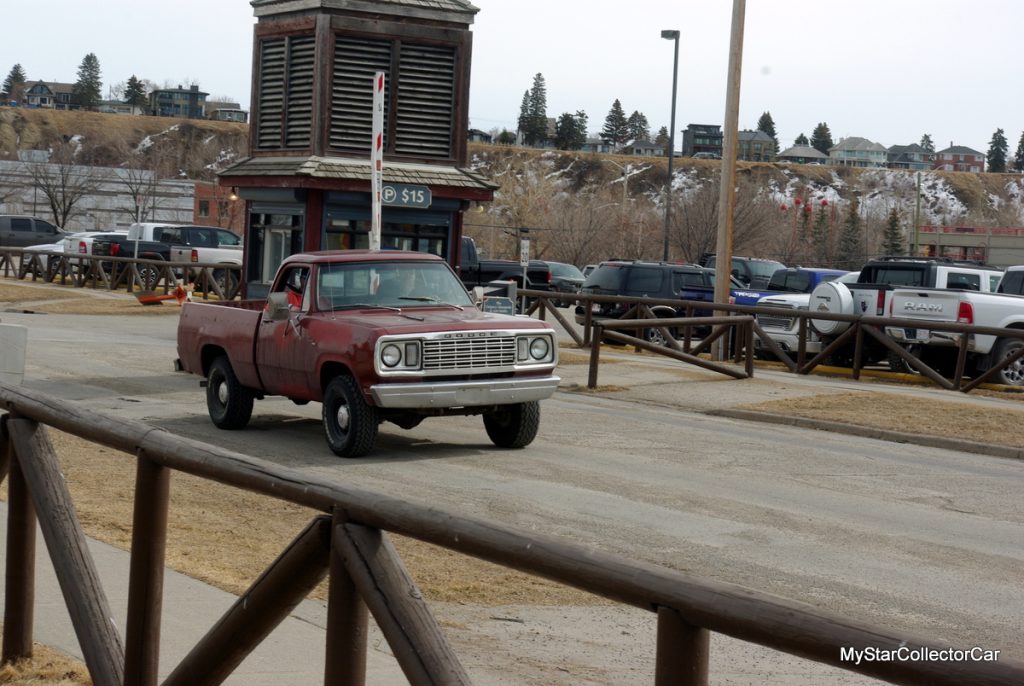 This one is a family-used classic, so look for it as a future MyStar owner's story.
As mentioned, the World of Wheels event in Calgary is sensory overload for car guys and girls. A City of Calgary 1973 Dodge Coronet tribute police car was a complete replica of the City of Calgary's police vehicles from that era and an interesting addition to the show.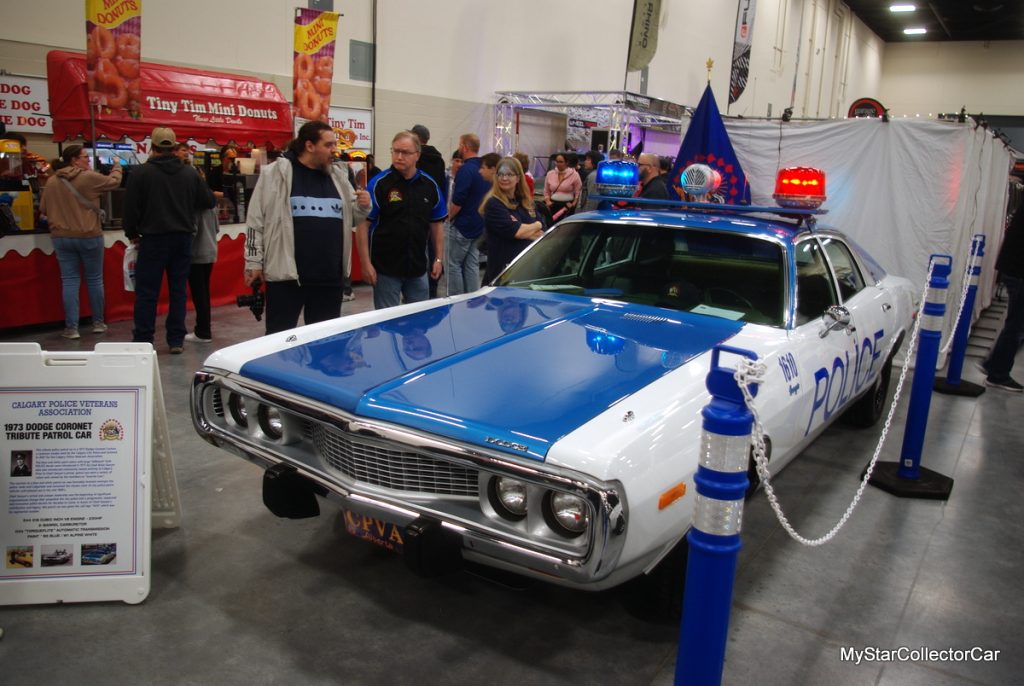 Another very interesting guest at the World of Wheels car show was a 1959 Chevy two-door sedan that was intentionally built as a sleeper- but had a legendary Chevy big block under its hood. Here's a hint: think Beach Boys.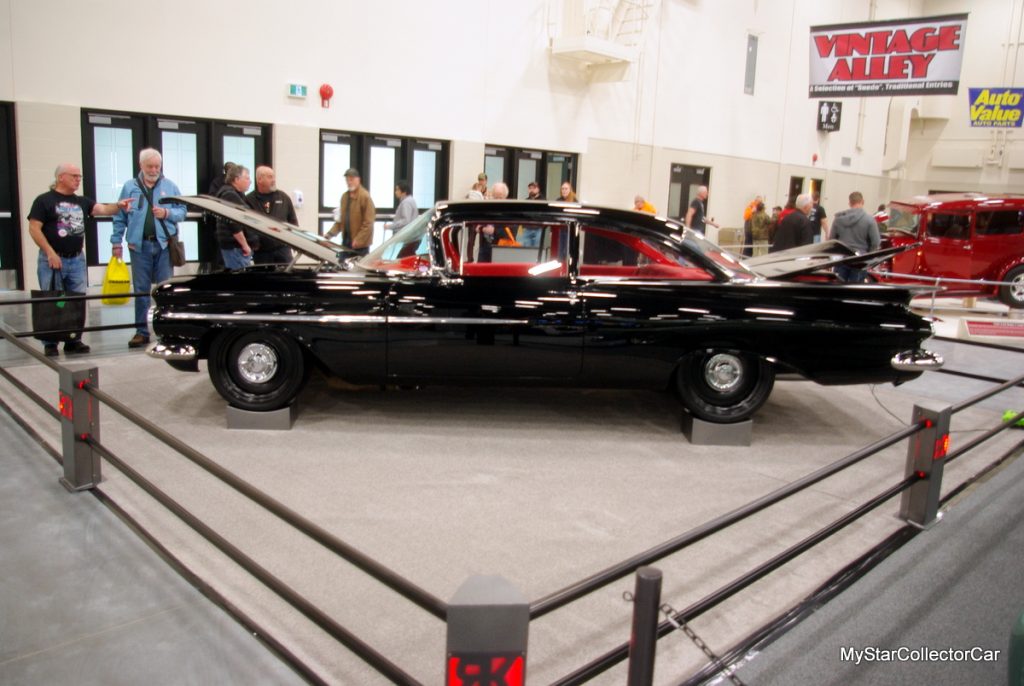 The answer will be found in a future MyStarCollectorCar feature about this amazing resto mod '59 Chevy.
This insane '60 DeSoto was at a show last year and it's already scheduled for a MyStar owner's story this year.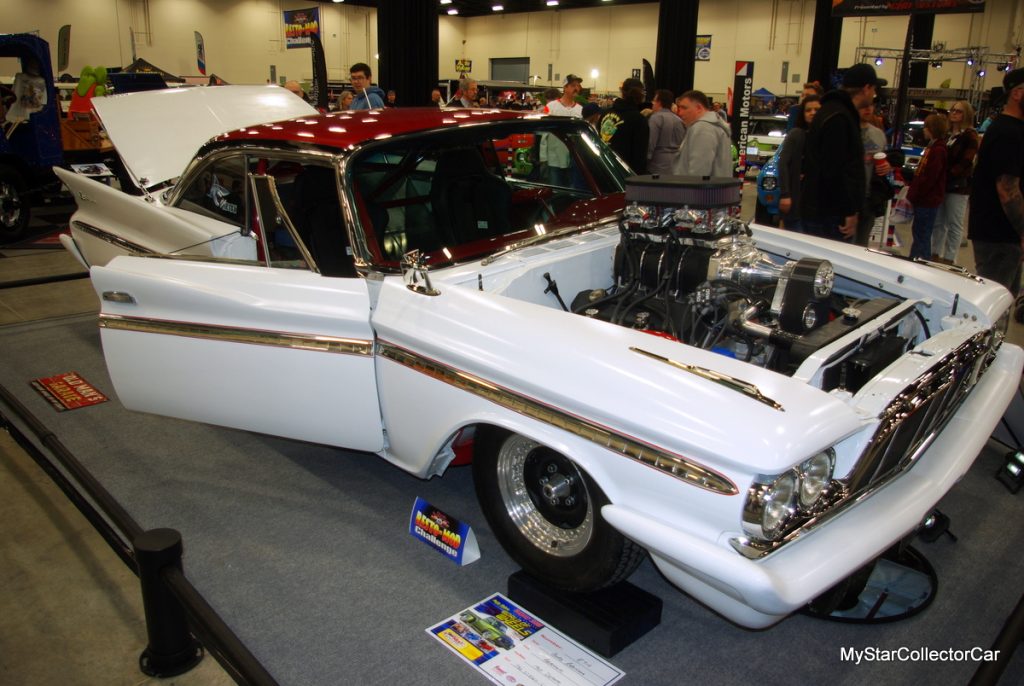 Nevertheless, it was great to see it again.
The last highlight was the 'Battle of the Auto Techs'.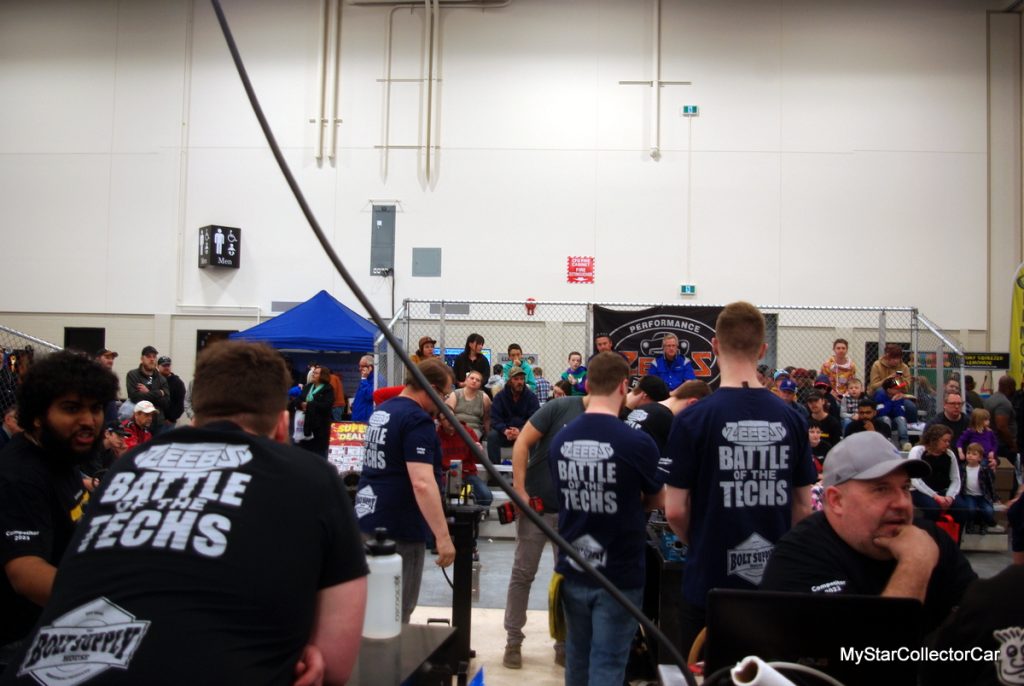 That was fun to watch because those guys are so skilled and enthusiastic.
BY: Jim Sutherland
Jim Sutherland is a veteran automotive writer whose work has been published by many major print and online publications. The list includes Calgary Herald, The Truth About Cars, Red Deer Advocate, RPM Magazine, Edmonton Journal, Montreal Gazette, Windsor Star, Vancouver Province, and Post Media Wheels Section.