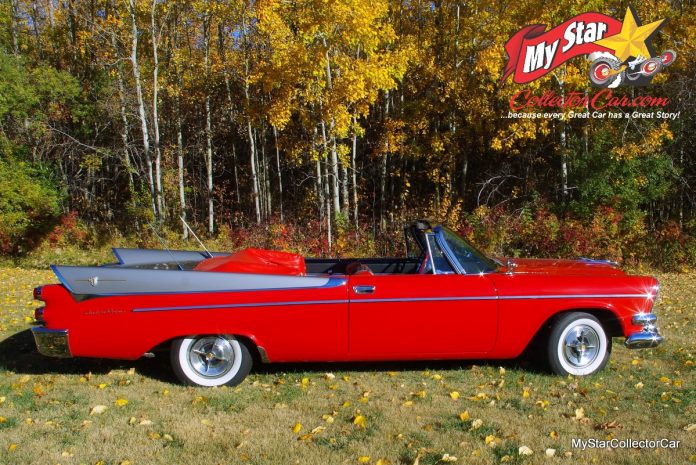 You won't see many 1958 Dodge Custom Royal Lancer convertibles in today's world because there weren't that many back in 1958.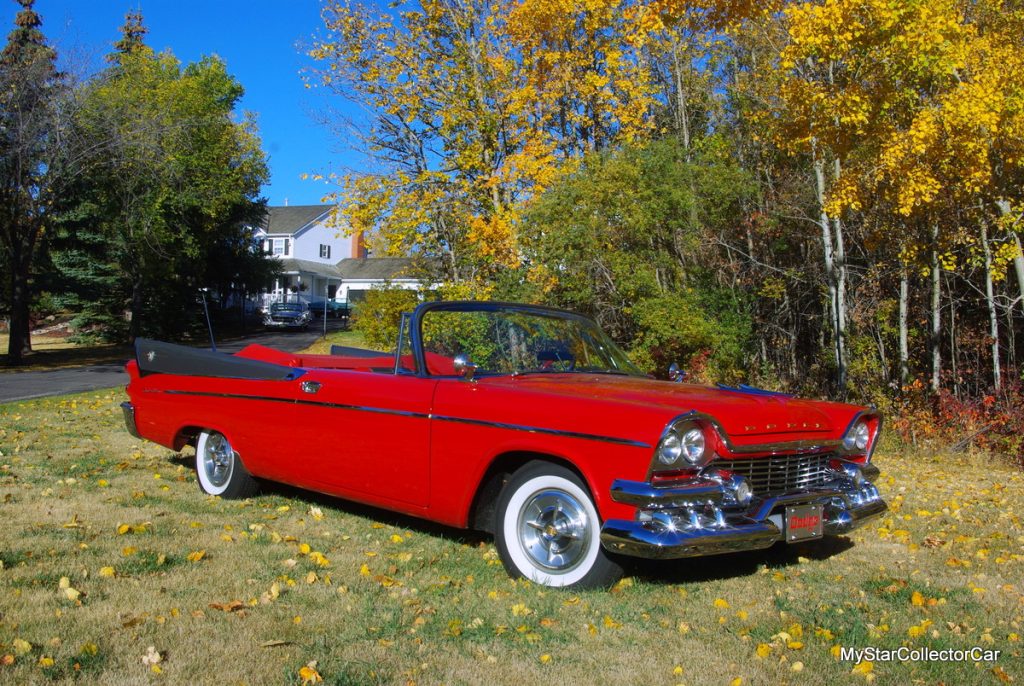 The numbers speak for themselves—they only built just over 1100 of these '58 Dodges back in the day so the chances of seeing one at your weekly car show range from slim to none. Unless you live in Ken Rice's neighborhood because his '58 Dodge Royal Lancer convertible is a regular at his local weekly show.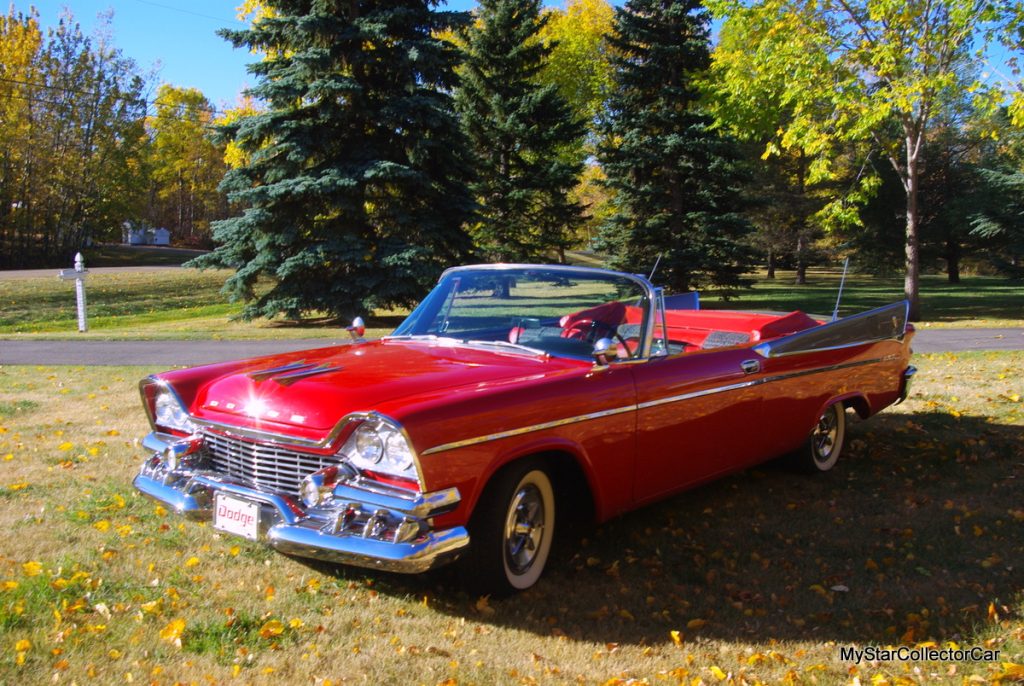 This car was restored in Kelowna, British Columbia, Canada and then it traveled over the big pond to Europe and spent seven years in Austria. Ken said it went back to the United States and that's when it went through a major auction.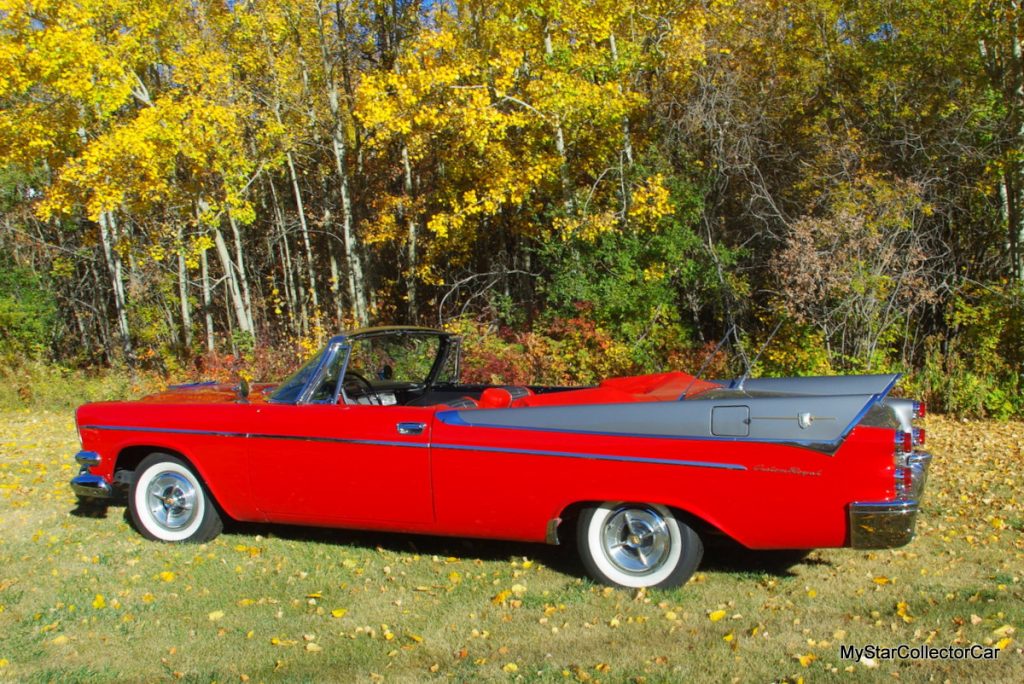 The reserve was never met, so a contact of Ken's told him about this unique—and rare fin car. The asking price suggested a high-end restoration so Ken contacted the owner after the auction and hit him with an offer based on the reserve price.
This was one of those perfect negotiations because neither buyer nor seller came out of the sale perfectly happy. Ken said, "It was a lose-lose deal because he didn't get what he wanted for the car, and I didn't get what I wanted to pay".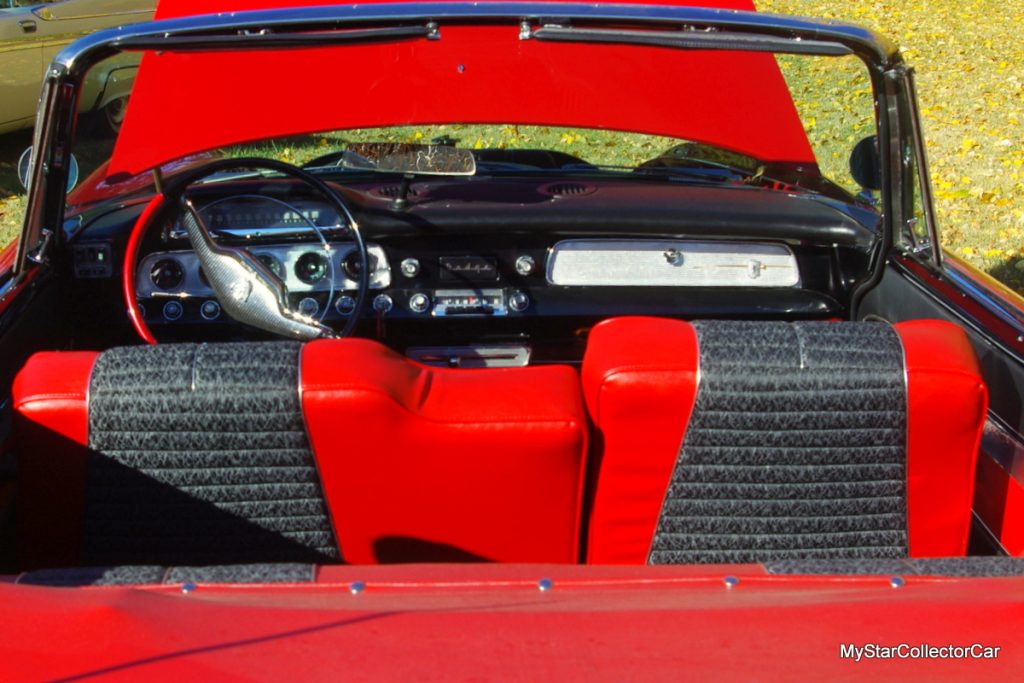 Despite the tough bargaining, Ken is extremely happy with this rare Dodge convertible. The restoration was done to high professional standards so there was very little to do after the sale. Ken bought the car in 2016, so he said, "I've done nothing since then, just change the oil once a year".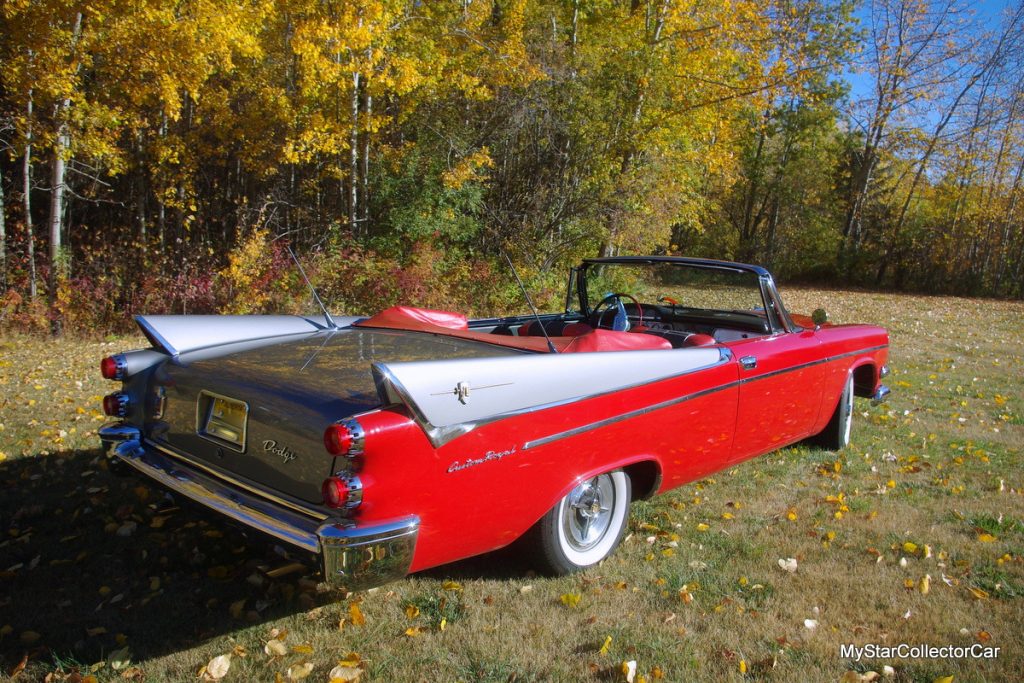 The only things he addressed were the front end and the radiator because Ken wanted a dependable and reliable car. He likes to drive the '58 Custom Royal convertible at any opportunity so the car does get regular exercise.
This is a top-down car, so it never sees rain, but Ken said, "The top goes down in spring and never goes up until fall", because a '58 Dodge convertible is the ultimate fair-weather car. Ken drives it to local shows, but he's not afraid to take the Custom Royal to shows outside of his area if the weather gods cooperate so this car gets exposed to the public.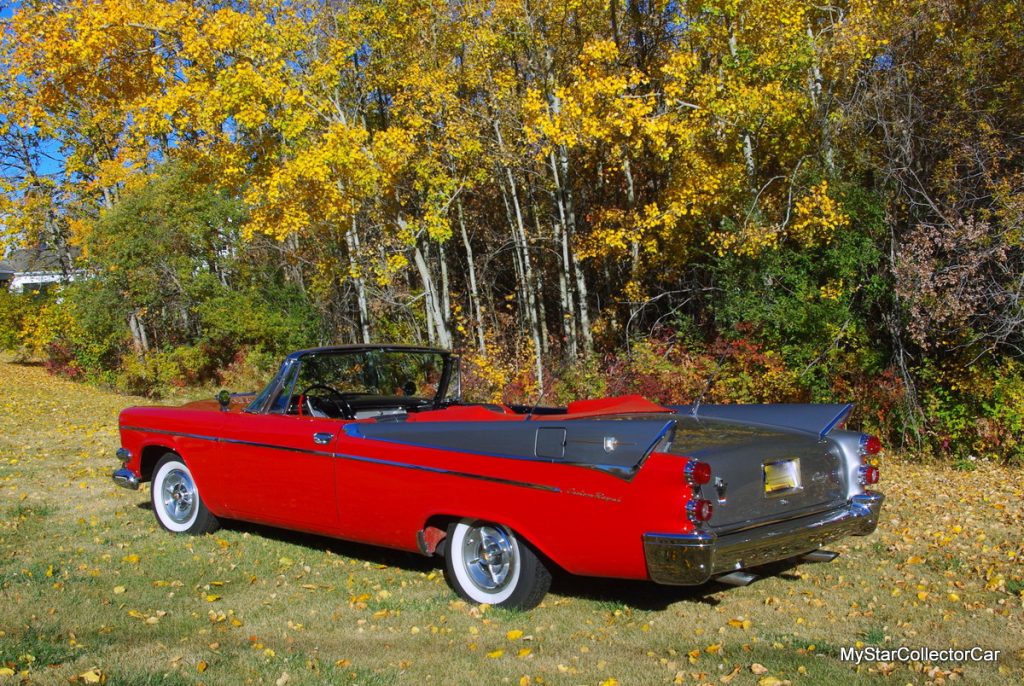 The experience is very positive. These Dodge convertibles have a high windshield, so the driver doesn't get the in-your-face wind you'd find in an earlier 50s convertible. Ken admitted he didn't know what life would be like in the back seat.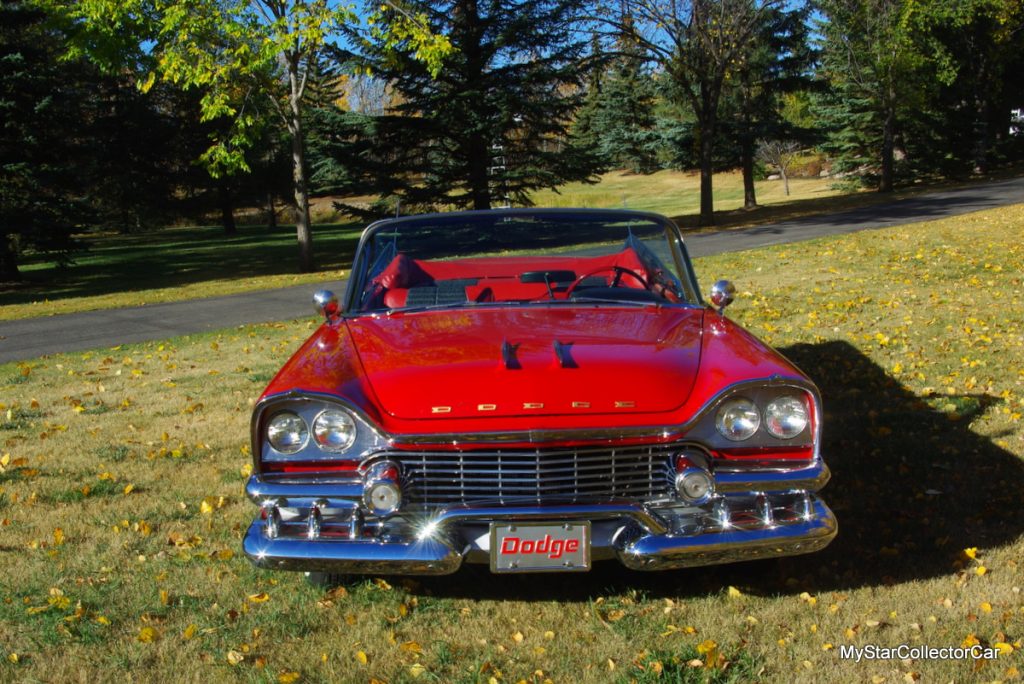 Ken is fearless behind the wheel of this car so he runs it at 70 miles per hour—or better because this car can handle freeways with ease. Ken described the car as "rock solid" on the road. He's surprised a few drivers when this finned beauty passes them on the highway.
By: Jerry Sutherland
Jerry Sutherland is a veteran automotive writer with a primary focus on the collector car hobby. His work has been published in many outlets and publications, including the National Post, Calgary Herald, Edmonton Journal, Ottawa Citizen, Montreal Gazette, Saskatoon StarPhoenix, Regina Leader-Post, Vancouver Sun and The Truth About Cars. He is also a regular contributor to Auto Roundup Publications.
Please re-post this if you like this article