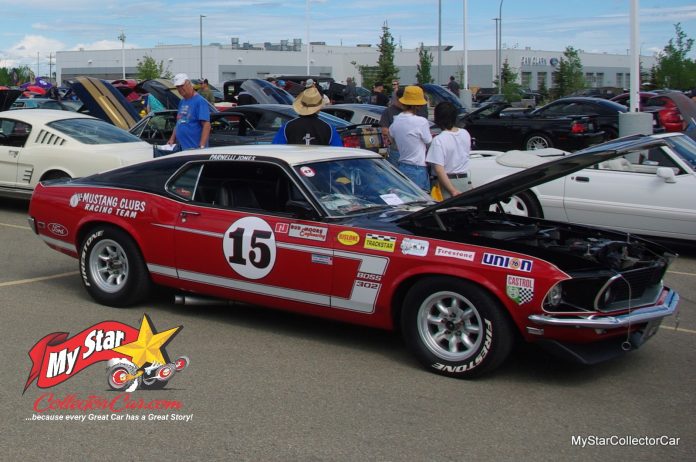 Parnelli Jones was an incredibly talented race driver whose career elevated him to a spot in seven Racing Halls of Fame.
Jones won a ton of races on his way to the kind of fame reserved for the best of the best, plus he was a force in many different race leagues that ranged from Baja 1000 off road events, to Indy Car racing on a circle track, to Trans-Am races that pitted domestic pony cars against each other on a variety of road courses.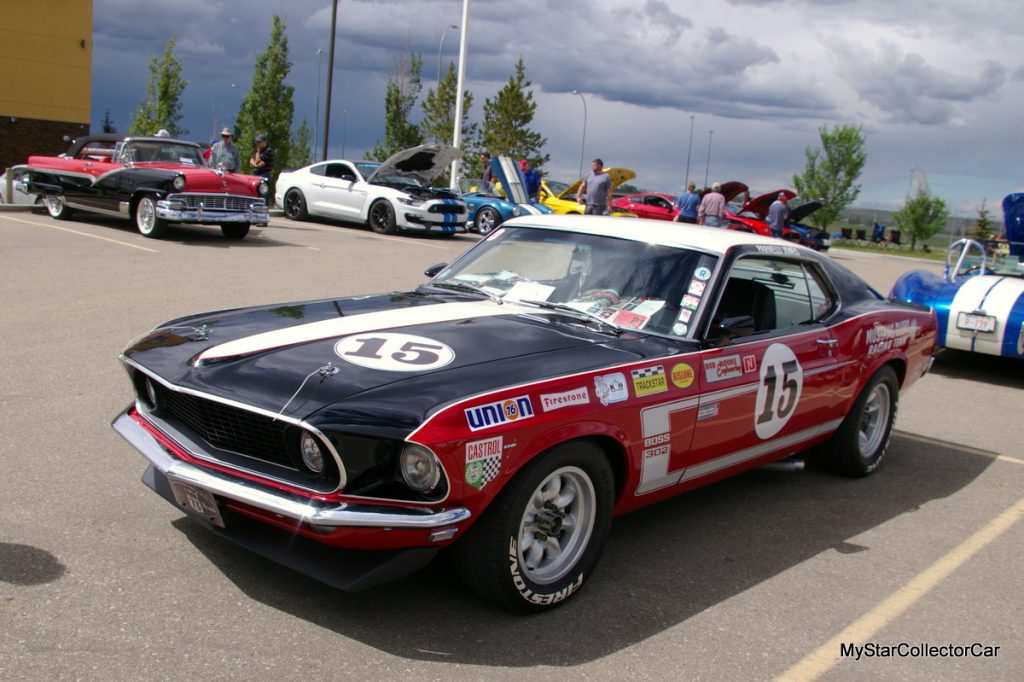 MyStarCollectorCar spotted a 1969 Ford Mustang Trans-Am tribute car that looked like the famous Parnelli Jones race car and was the result of careful research to ensure the '69 Mustang bore a close physical resemblance to the Jones car.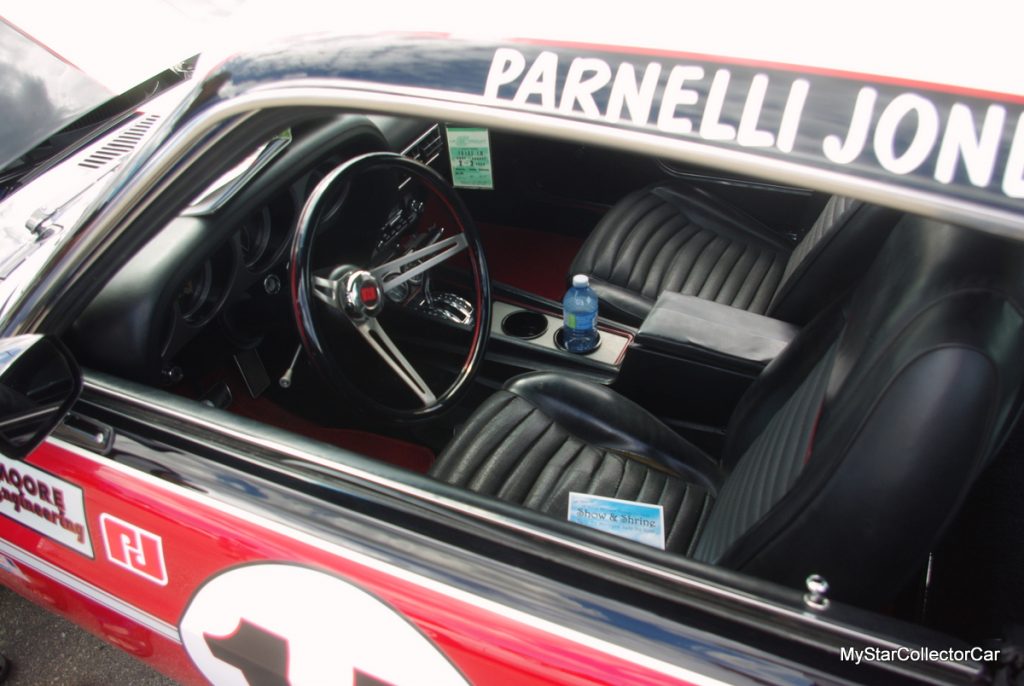 The Mustang tribute car's owner was a talented guy named Frank Lavoie, a big fan of the original Parnelli Jones version.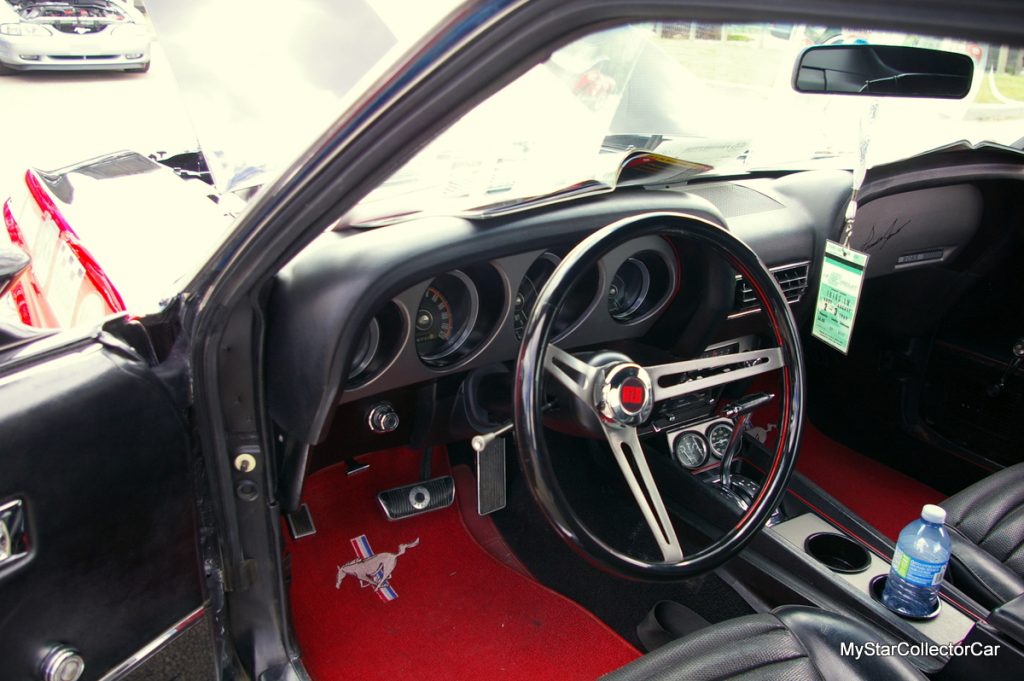 Frank is originally from Quebec, a French-speaking part of Canada where he said few people were even aware of the Trans-Am racing circuit, so Frank had to do plenty of research to get the right details for his tribute race car.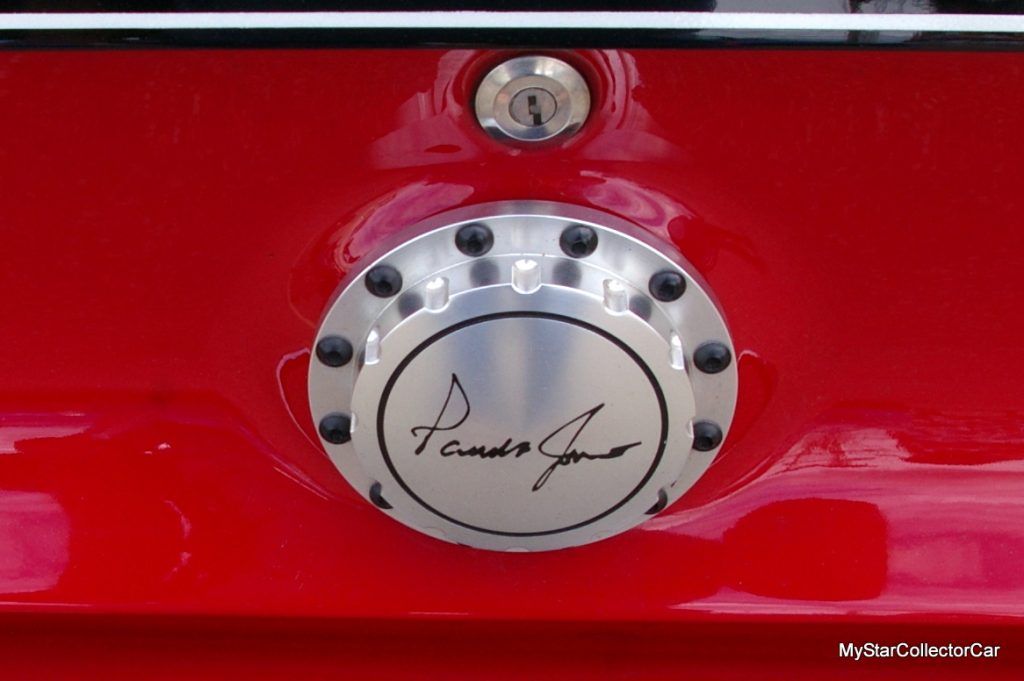 Frank's '69 Mustang left the factory as a Mach 1 and needed a few adjustments to double as a Boss 302 base car like the Jones race version. The original rear quarter panels were already ventless, but Frank wanted to ensure they resembled the Jones race car rear panels more closely, so he fabbed in the proper contours on his Mustang.
The Trans-Am race circuit prohibited engines with more than 305 cubic inches, so the original race car was a built 302 Ford small block, but Frank's car has the larger 351 cubic inch small block under its hood. The 351 has also been balanced and blue-printed, according to Frank. His car is also an automatic because Frank wants to drive it-not race it.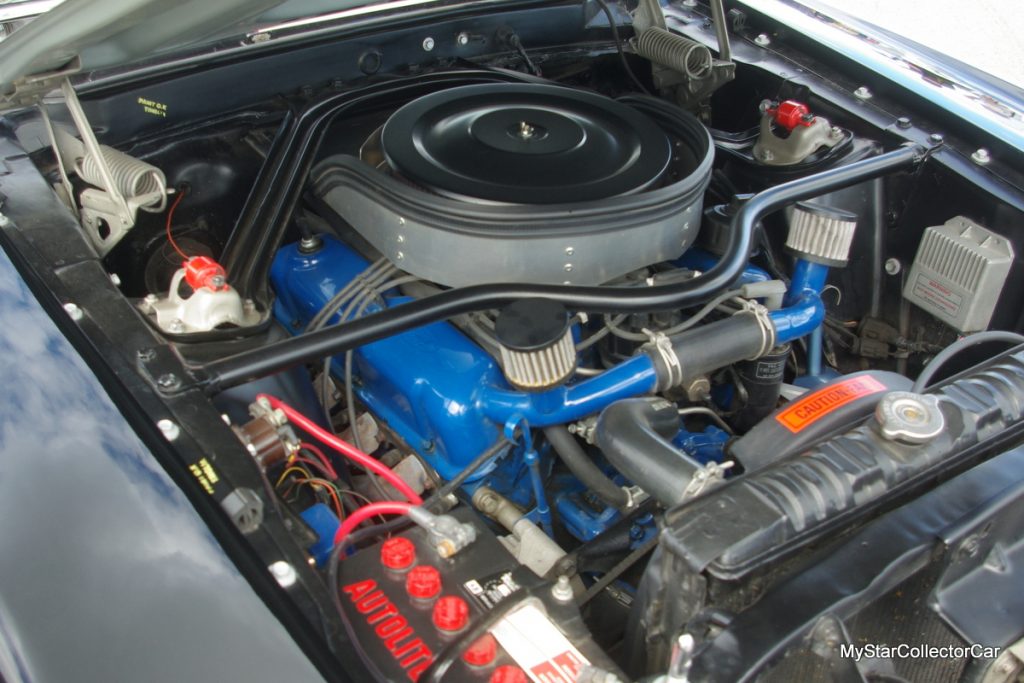 Sharp-eyed MyStarCollectorCar readers may notice the trunk pins on Frank's car. The Mustang's trunk pins are part of his overall tribute to Jones' race car version, but Frank noted they are glued on the trunk and are simply visually accurate.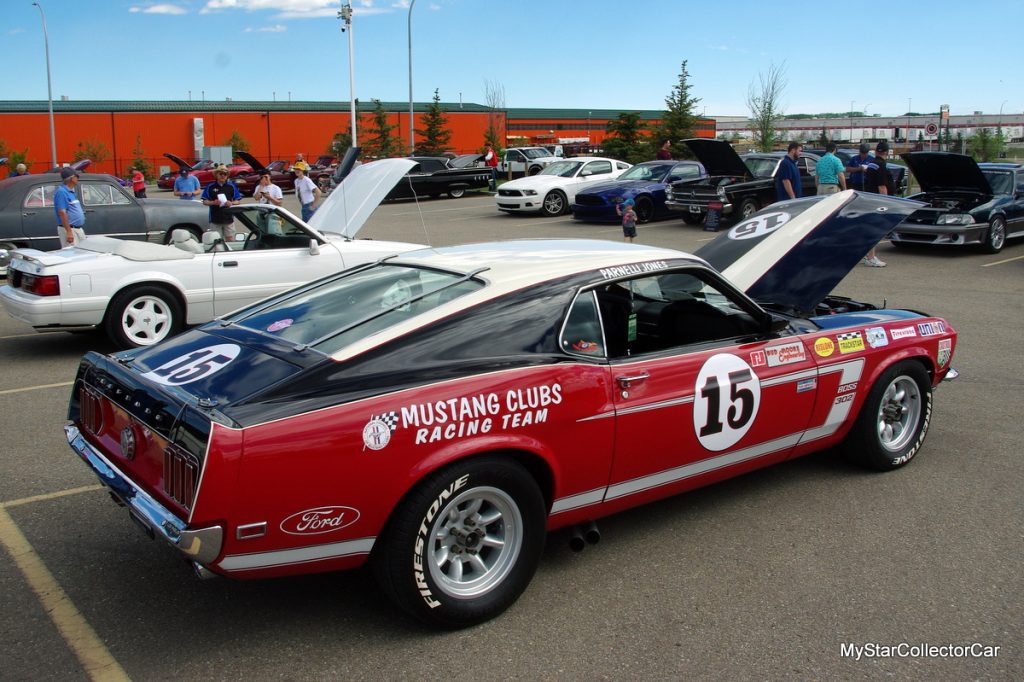 One of Frank's favorite parts of his tribute car are its authentic array of decals that reflect its Parnelli Jones race vibe. As mentioned, the entire build process behind the '69 Mustang involved a lengthy period of research to ensure accuracy, so Frank spent plenty of time on the 'Net verifying accuracy for the decals and their exact position on the tribute car.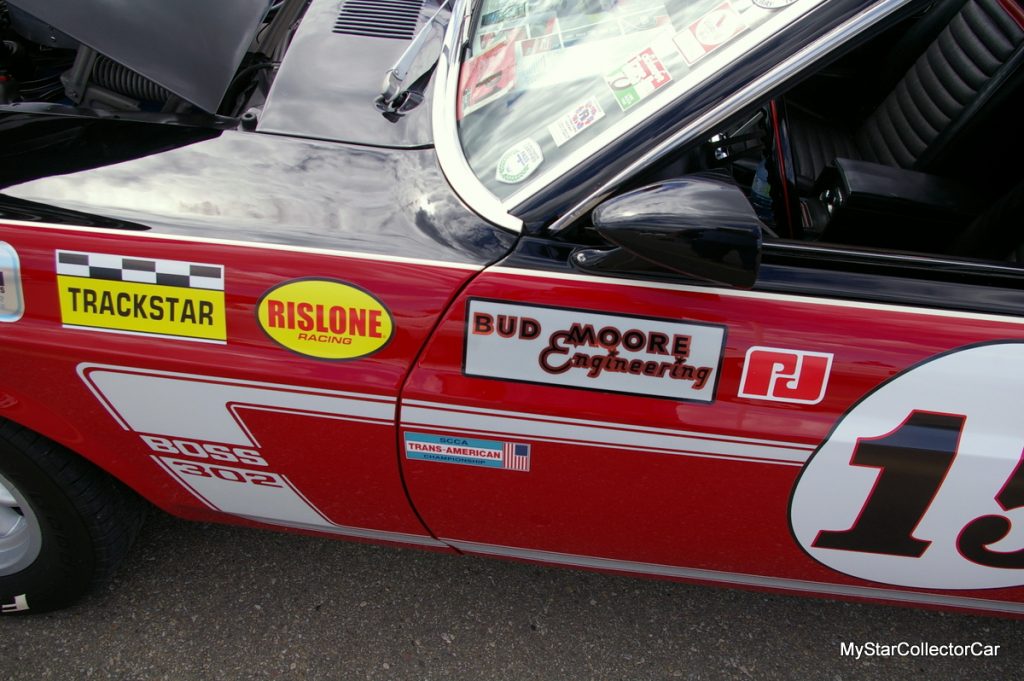 Frank was also able to build a car that was not a trailer queen because he wanted to use his '69 Mustang as a daily driver. Mission accomplished because Frank has put plenty of miles behind the wheel of his Mustang tribute car since it was reintroduced to the road in 2016.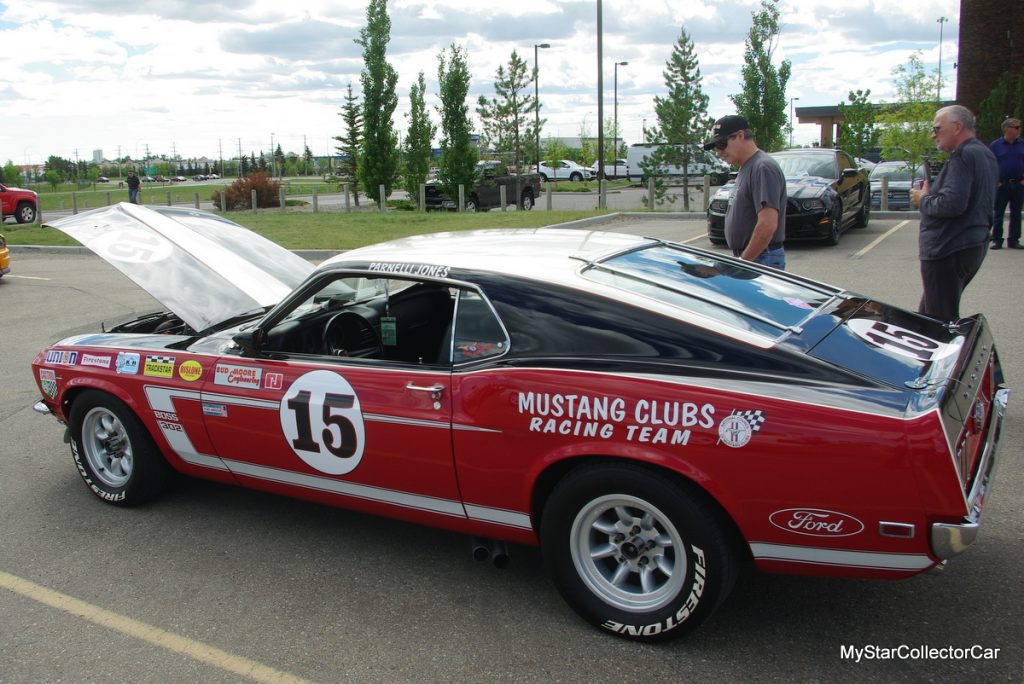 Frank considers his car to be a "nice cruiser and fun to drive", the two most important parts of the car equation for him at this stage in his life.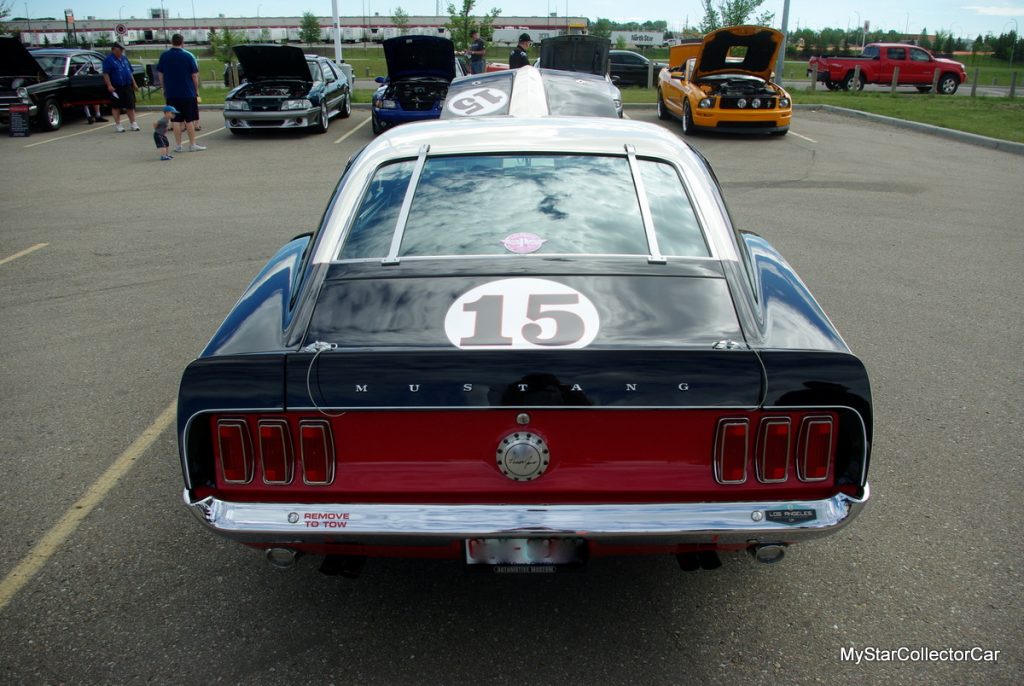 BY: Jim Sutherland
Jim Sutherland is a veteran automotive writer whose work has been published by many major print and online publications. The list includes Calgary Herald, The Truth About Cars, Red Deer Advocate, RPM Magazine, Edmonton Journal, Montreal Gazette, Windsor Star, Vancouver Province, and Post Media Wheels Section.