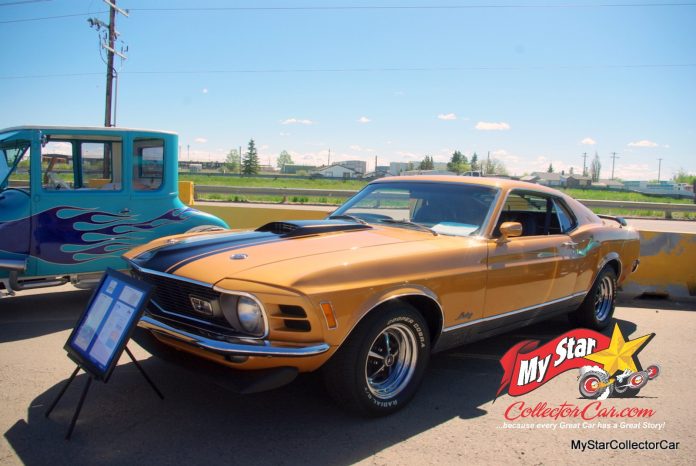 The car guy's spouse scenario breaks down into two camps.
There are wives who tolerate their husband's connection to the car hobby, but they are also gatekeepers to the family bank, so most automotive purchases (parts or projects) come under a thorough review.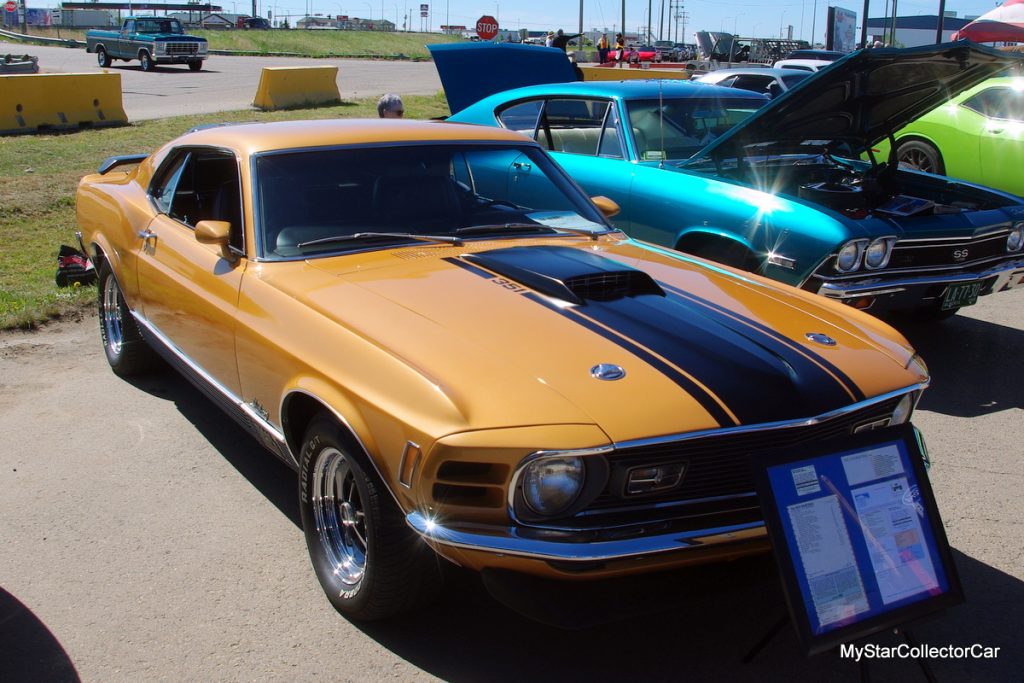 Greg Lenuik's wife Lisa falls into the second camp, because she bought her husband a 1970 Mustang Mach 1 for his birthday a few years ago.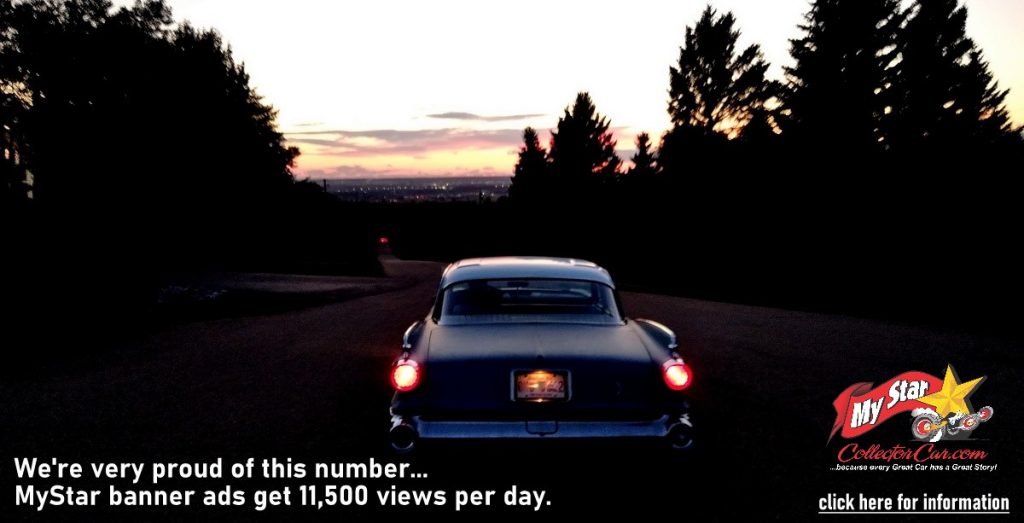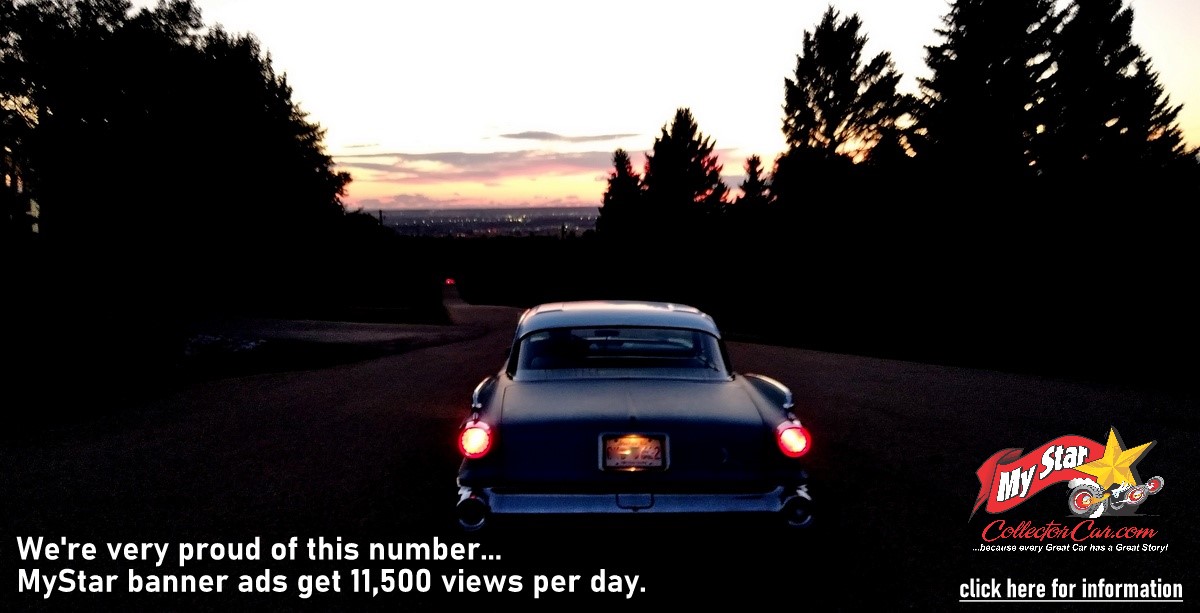 Greg was happy to explain how he became the owner of this mint Mustang. He said he's "always been a Mustang guy", and he was looking for a vintage Mustang when his wife pointed out a '72 convertible for sale.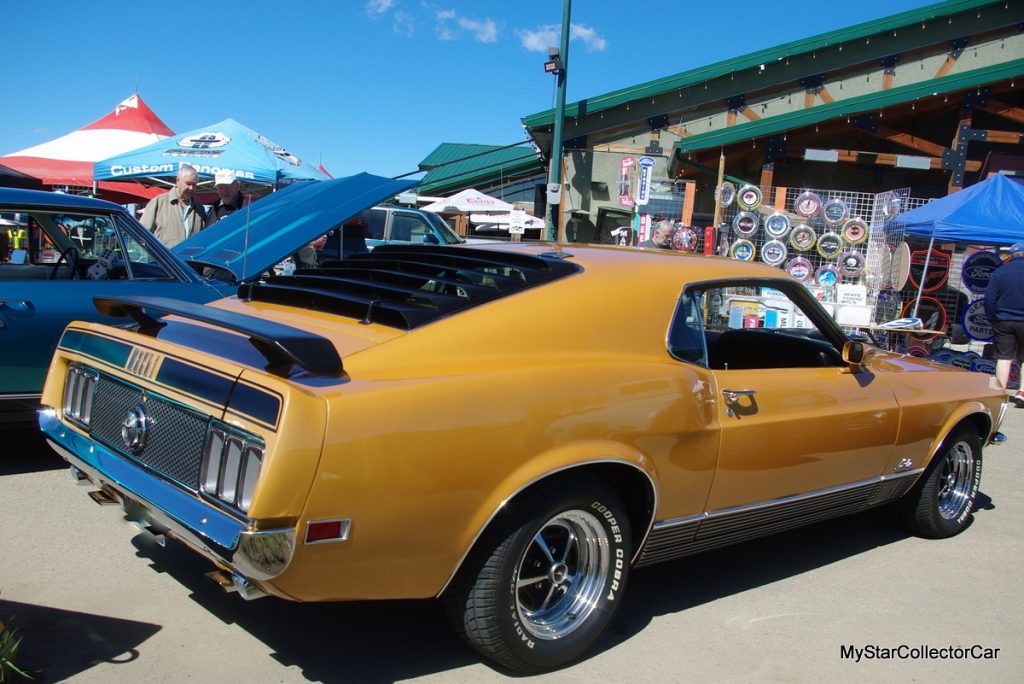 That Mustang didn't work for him, but after that he did see a '70 Mustang Mach 1 with a 'For Sale' sign rolling across a Father's Day car show. He talked to the owner and then Lisa asked him, "Are you sure you want it". Greg said "yes", so her next sentence was "Happy Birthday Honey!".
Greg was blown away by this incredible birthday present because it was a solid car, but he wanted to take it the next level. The Mustang was good enough to appear in a Mustang magazine, but Greg had a bigger vision of what it could be at the next level.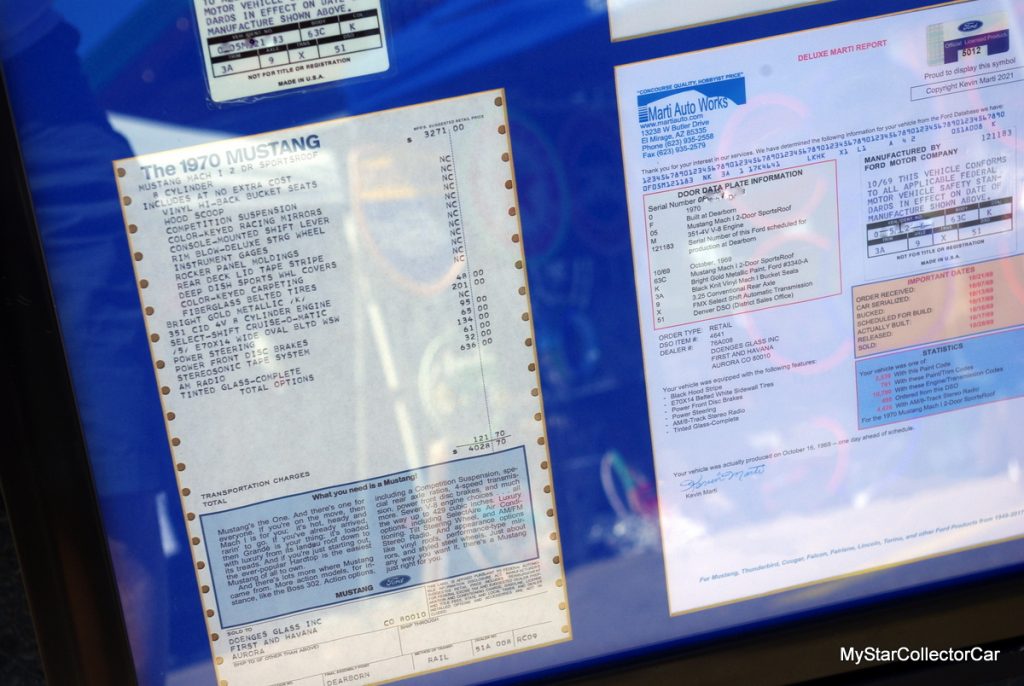 He wanted to take the car back to a factory correct level. The ship had sailed on the Mustang's survivor status because it had been painted in the past, but Greg focused on what the car would have been just after it rolled off the factory floor—right down to the proper keys.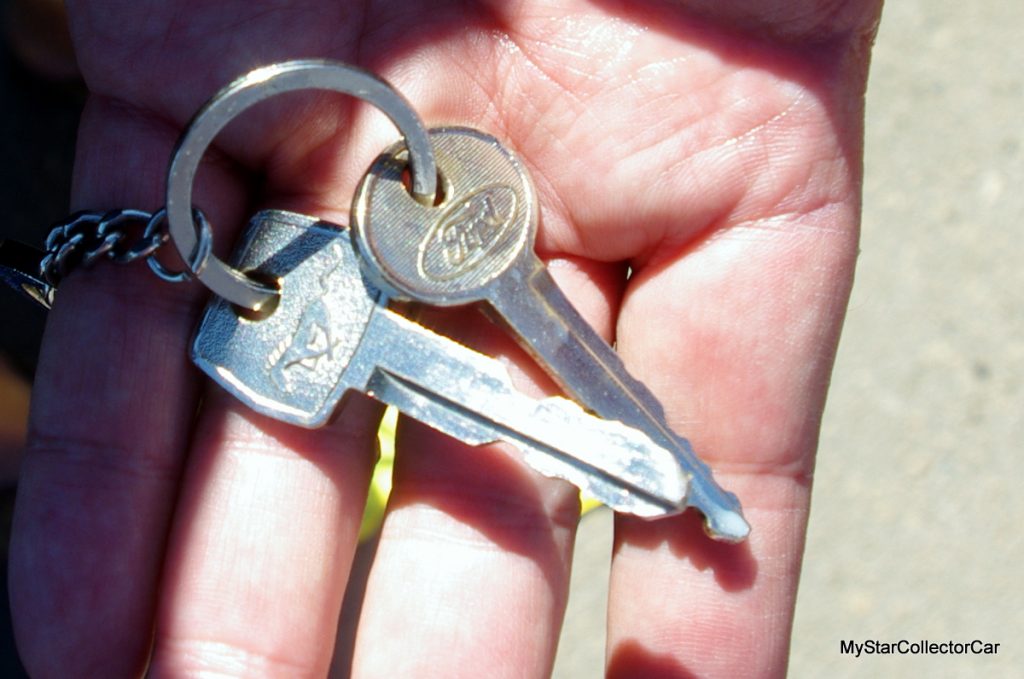 Greg's biggest challenge came down to the details. For example, the factory 8-track was difficult to find—especially a functioning unit. Fortunately, Greg found one, so now he showcases the unit by leaving bright red (period-correct) 8-tracks plugged in, so it draws attention. He's seen fathers explain 8-tracks to their kids many times when they look in the car.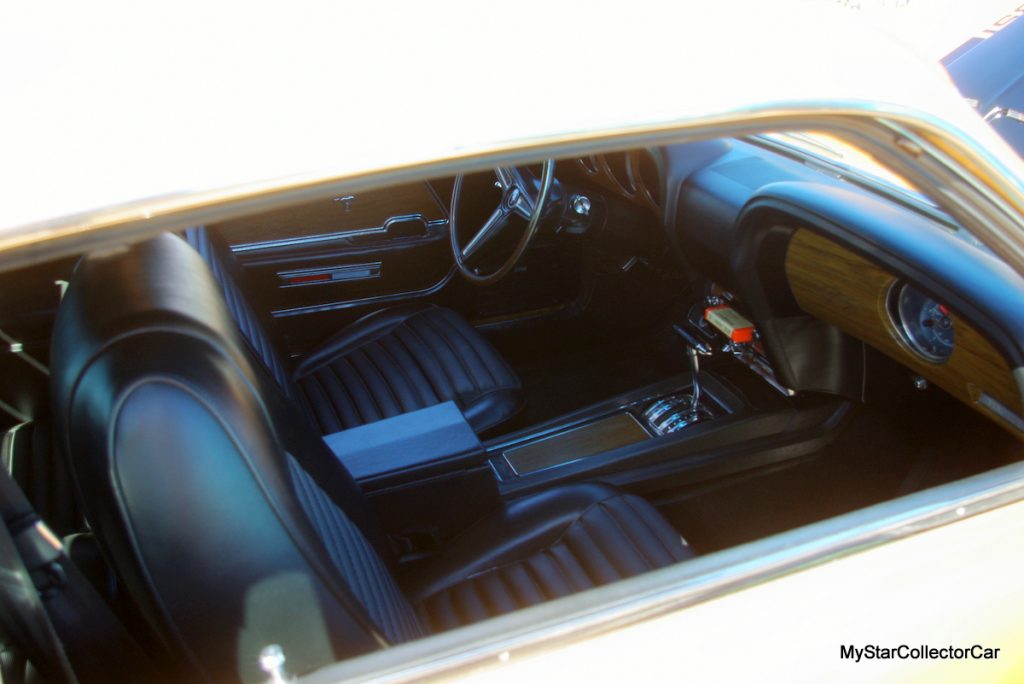 Greg has done hours and hours of research to make sure every fastener and tag that came with his Mach 1 is accurate to the car's history. He knows this is a rare color for a '70 Mustang Mach 1 and he is proud of the numbers-matching 351 Cleveland under the hood. He also knows the C-6 automatic isn't correct to this car, but he likes the extra strength in the transmission.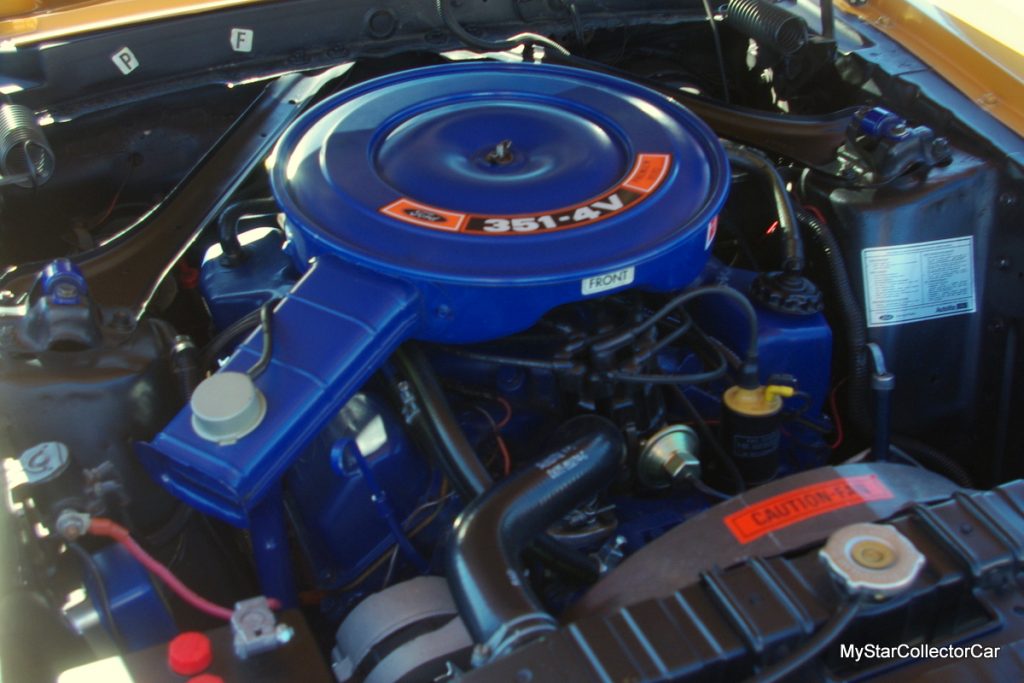 This was a big family effort because Lisa, Greg's daughter Emma, and his father-in-law Garry all pitched in to help push the car to the next level. The result is clear—this Mustang is definitely at the next level Greg wanted for the car. His biggest problem is keeping it clean—especially the factory Mach 1 rocker panel covers.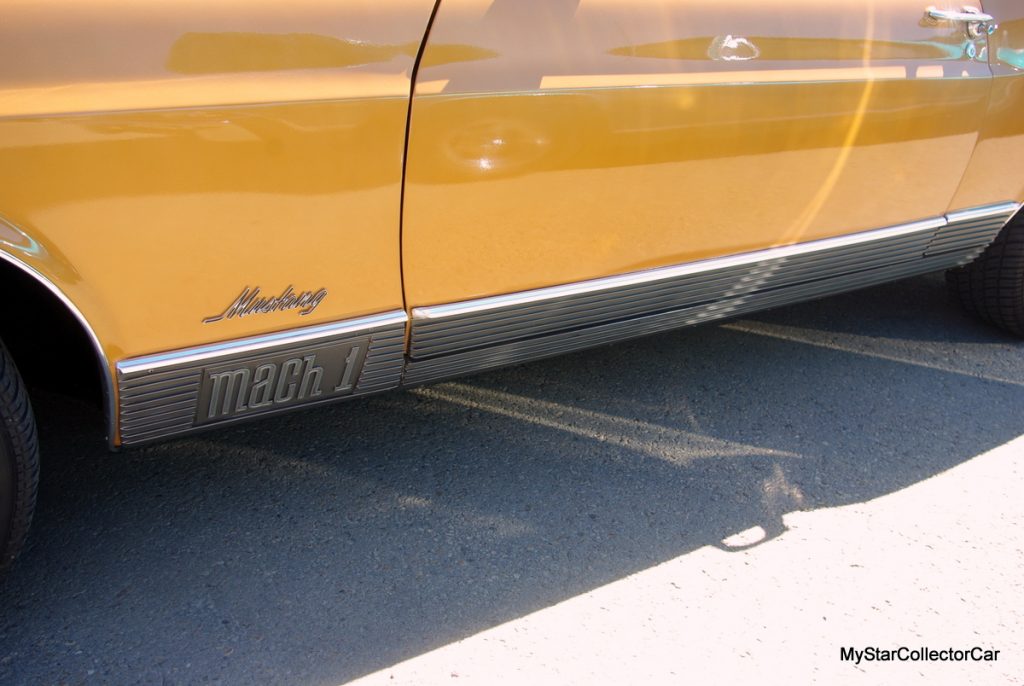 Greg was highly motivated to own a car with a completely factory status, but he admits the car has 52-year-old habits like a ride he describes as "rough, extremely stiff—you feel every pebble". He said these cars were "made to go straight", so handling and comfort were low priorities at Ford in 1970.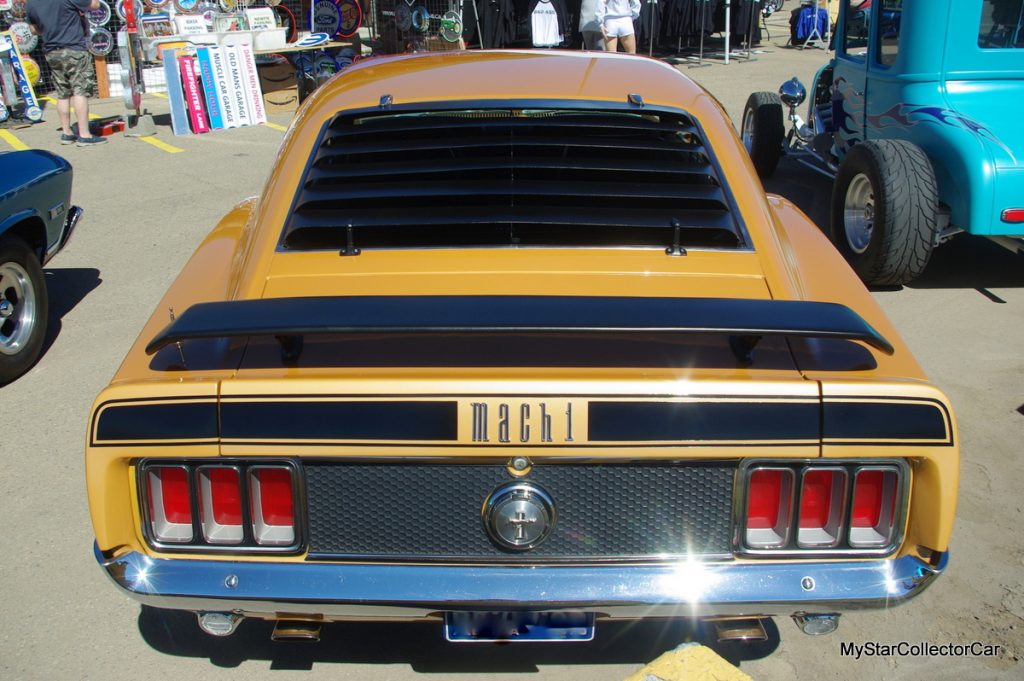 The only other issue is the 1970 license plate. Greg said he's been "stopped many times by the police" because of it, but he knows the regulations more than they do, so he's explained—on several occasions–how it's legal with registration rules where he lives.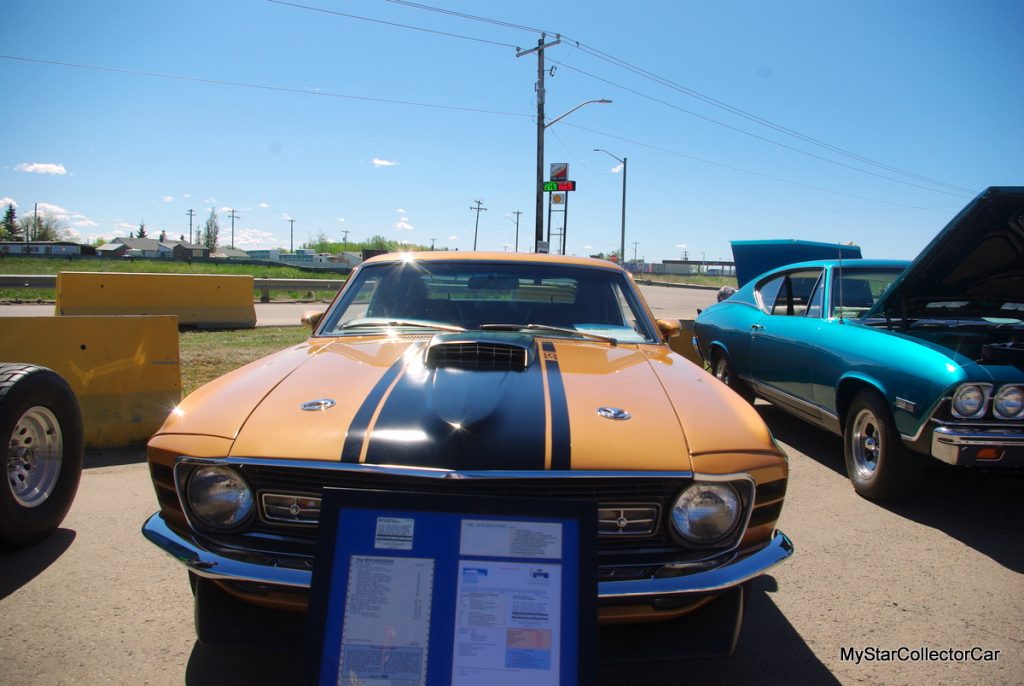 Jerry Sutherland
Jerry Sutherland is a veteran automotive writer with a primary focus on the collector car hobby. His work has been published in many outlets and publications, including the National Post, Calgary Herald, Edmonton Journal, Ottawa Citizen, Montreal Gazette, Saskatoon StarPhoenix, Regina Leader-Post, Vancouver Sun and The Truth About Cars. He is also a regular contributor to Auto Roundup Publications.
Please re-post this if you like this article.