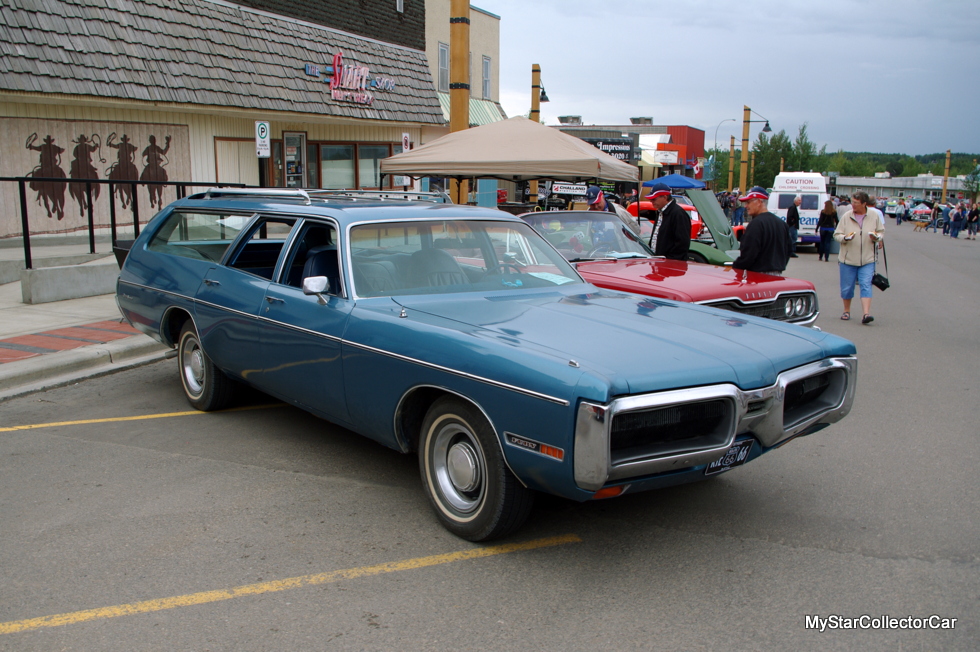 Marty Rissi is the kind of guy who makes every car he owns a practical ride.
'He doesn't cut old rides any slack just because they're older and collectible so they all have a job.'
Station wagons are working vehicles but few people use them like Marty did when he owned a '71 Plymouth long roof.
Marty remembered that car with a great deal of fondness because he used it like a truck. He hauled calves with it, lumber and anything else that a ranch would throw at a working vehicle until he eventually bought a truck. He thrashed the old Plymouth to the point where it was beyond saving so he was at the point where he asked the question, "Do I restore it or do I buy one for a lot less money?" The question answered itself.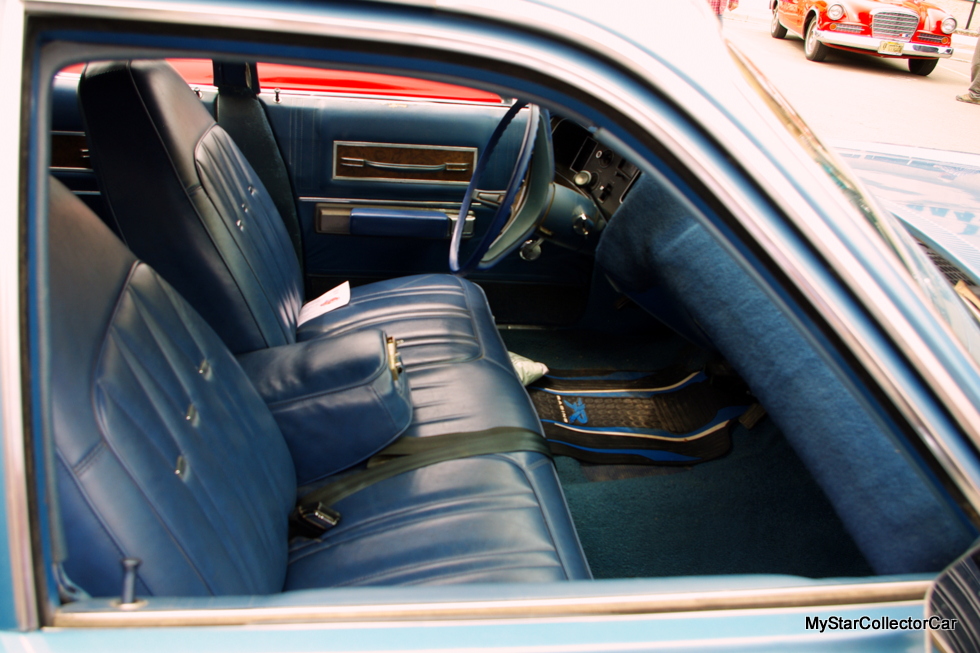 Despite the demise of his original wagon, Marty never forgot how much he liked his old work horse so he went in search of another big Mopar C-body wagon. He found one in California back in 2007 so he decided to do the "Vacation" trip in real life—he flew down to pick it up and brought his family along for the return trip home to western Canada.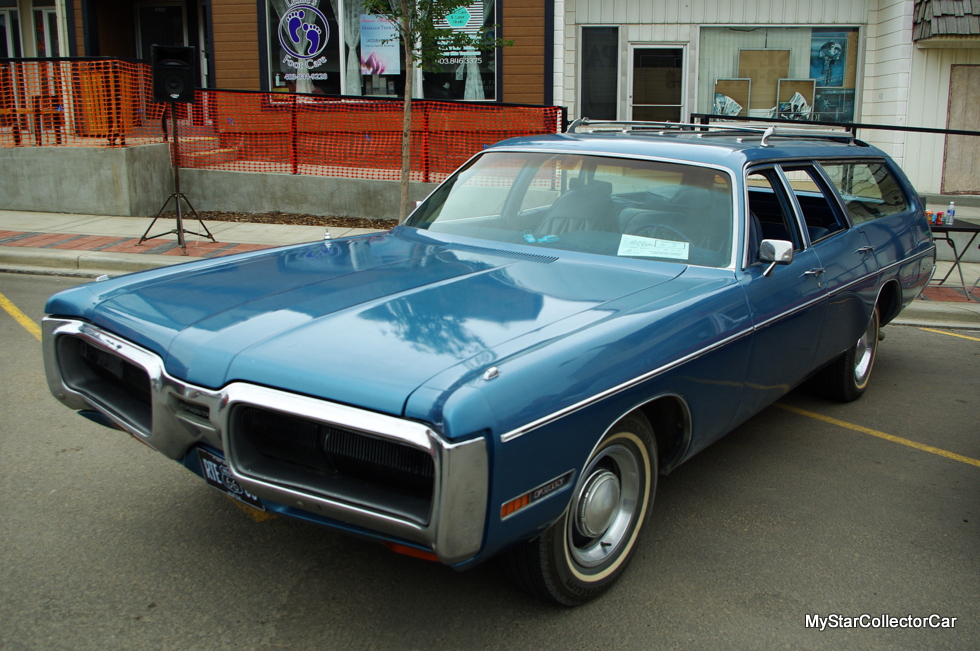 The car was in remarkably good shape for its years but that didn't mean the return home was uneventful. Marty had a few car adventures on the trip back but he simply added them to the narrative about the big Suburban. He "spotted it right away and was really happy with it" when he got there plus it was full of gas so he pointed it to the open road. The car was bought new in Wisconsin and then it traveled to California in 1984—a move that undoubtedly extended its life.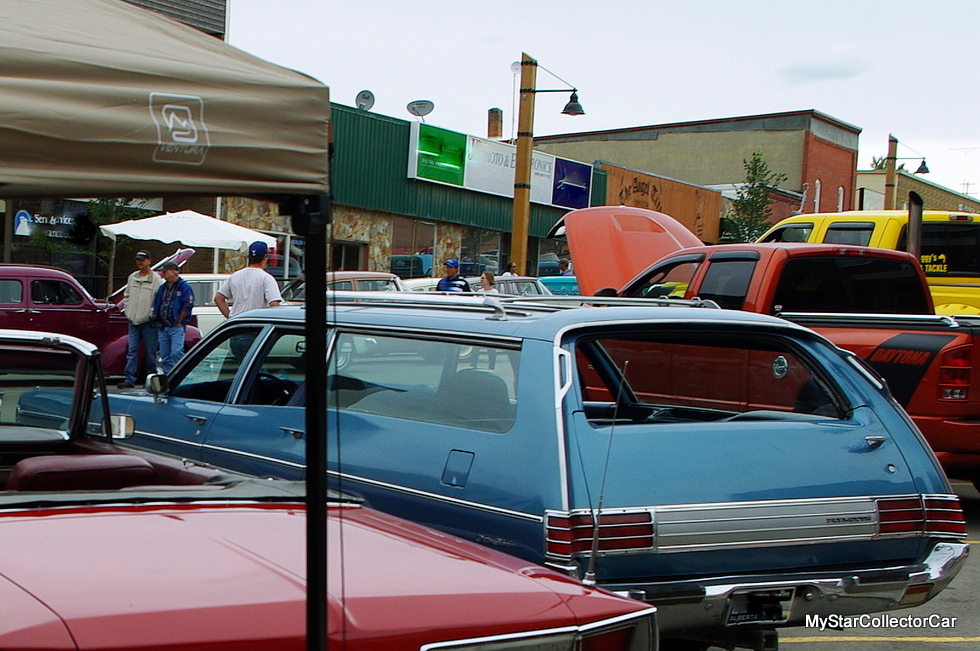 Marty retraced some of the "Vacation" route because he drove it to the Grand Canyon on the first leg and hit Seligman, AZ. He said the big 440 "ran like a charm" but when he drove his non-air conditioned long roof Plymouth through the heat of the desert it started to get "a little hot". That's when the radiator let go and he ended up with a new one but Marty is a veteran of the old car world so he wasn't intimidated by the setback.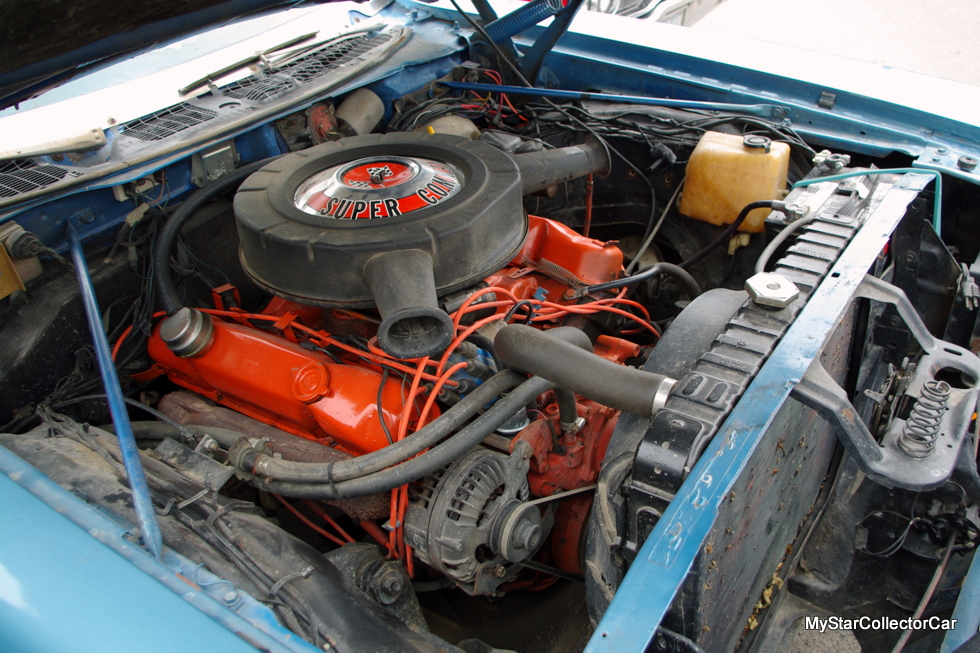 The car ran at 75 miles per hour with "no problems" according to Marty—even at 7700 feet in Utah but he ran into another problem after the rad repair. The mechanic dropped a tool and knocked a wire out so the big Plymouth quit charging and drained his battery. Marty found the wire, plugged it back into the alternator and the car ran flawlessly after the repair.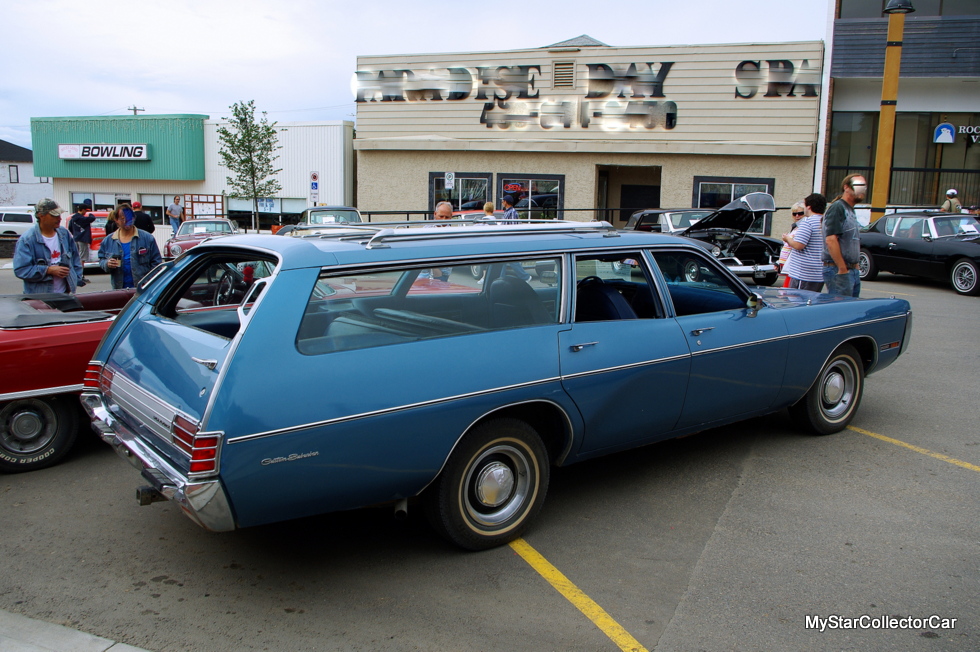 Marty was stopped by a state trooper because he didn't see a plate on it but in reality the police officer wanted a better look at the car because "his friend used to own one". That was near the end of the trip and the rest was an easy run for Marty and his family.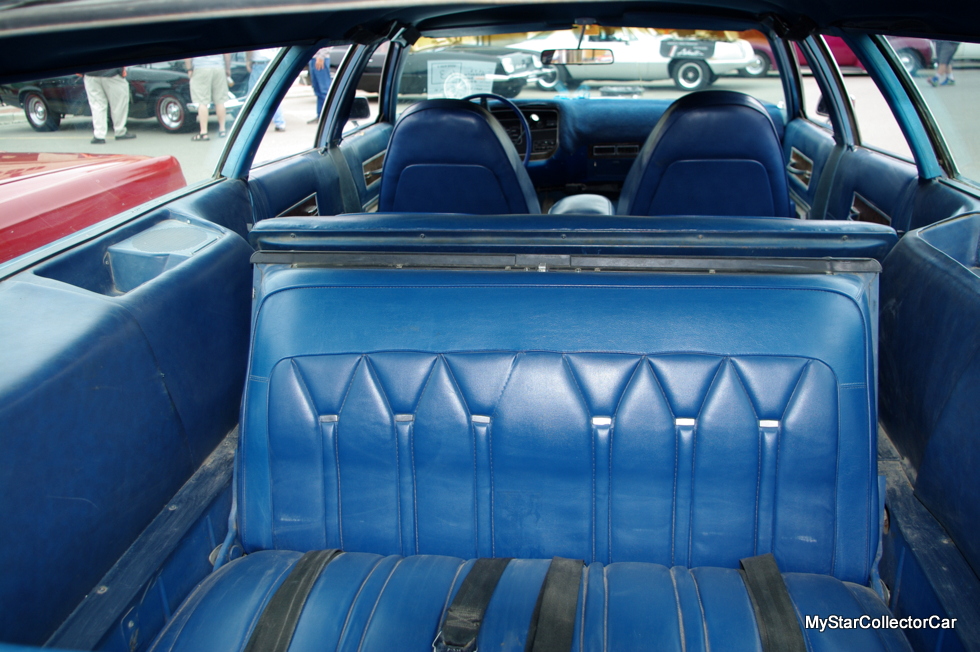 This Plymouth Suburban still has a job because Marty hauls a 24-foot Argosy trailer (he added more rear springs) and he plunks a canoe on the roof every chance he gets. This is the perfect camping vehicle so the big wagon will never retire. He likes the dog dish hubcap look because it says "working ride"—not trailer queen.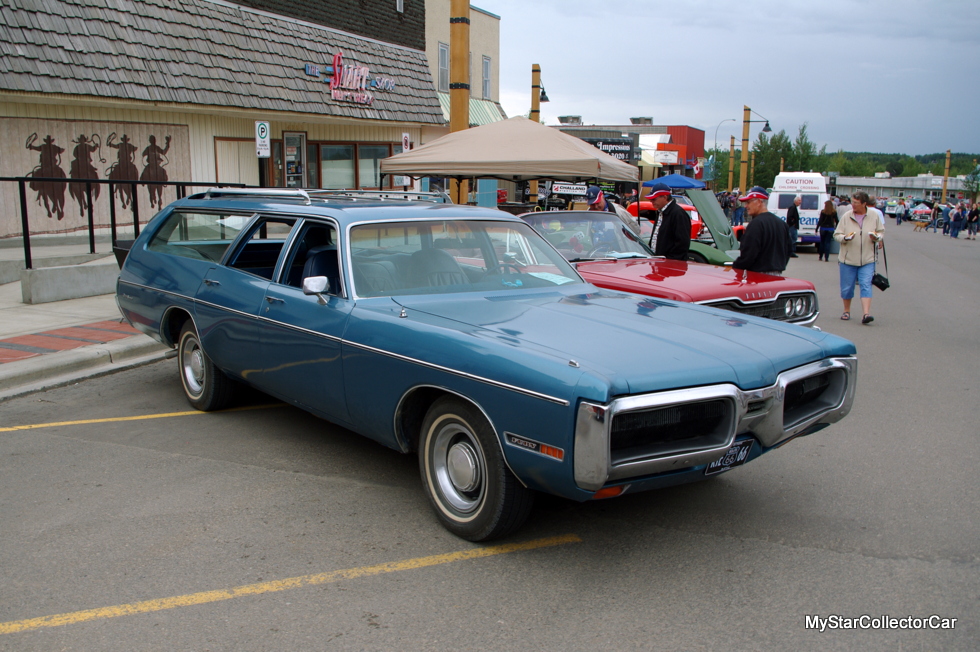 In the end, Marty summed up his Plymouth Suburban experience in one sentence—
"Cars like this—they make us happy".
Jerry Sutherland
CLICK HERE to Like us on Facebook
CLICK HERE to Follow us on Twitter
CLICK HERE to Follow us on Pinterest
Please re-post this if you like this article.