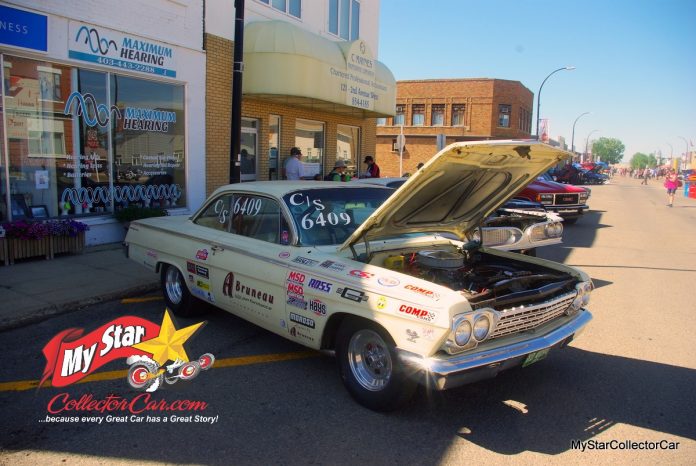 Aubrey Bruneau is a huge fan of the famous Chevy 409 engine that was a major player in the ¼ mile race hobby during the early 1960s and became even more famous when the Beach Boys recorded '409' in 1962 and introduced the GM big block to popular music.
Aubrey has also owned numerous beefed-up Chevy Bel Airs over the years, but life's ebbs and flows meant he had to part ways with them at various times. He regretted the loss of his beloved Bel Airs and always hoped that he would find another one to build into his dream version. Aubrey said, "It killed me not to have one", so he kept his eye open for another Chevy Bel Air.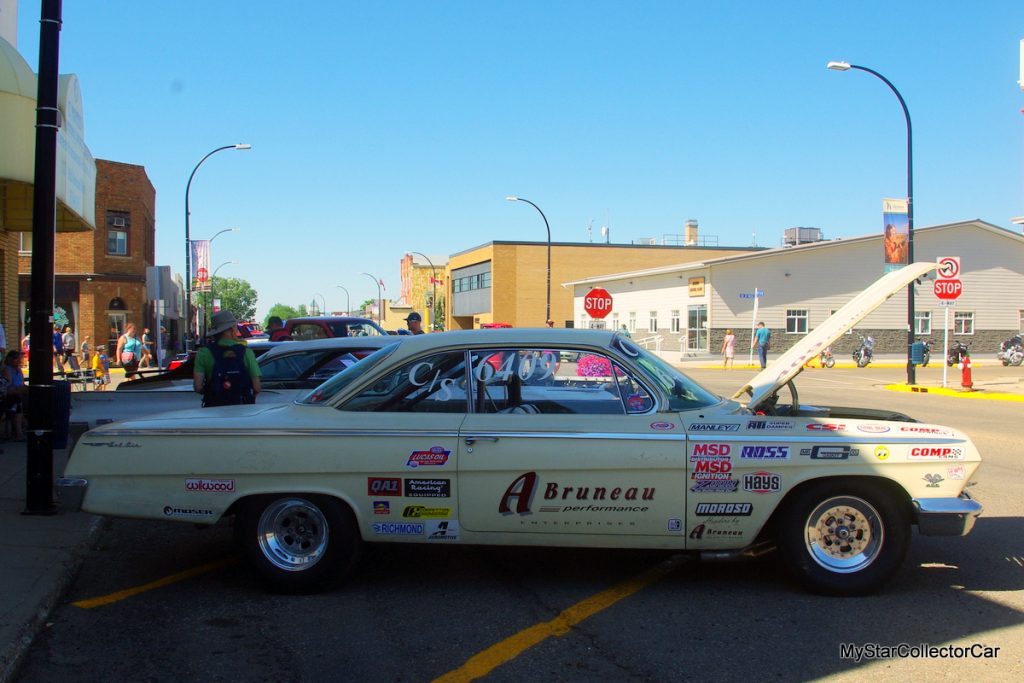 Aubrey got word that a 1962 Chevy Bel Air 2-door hardtop was available, so he traveled 200 miles to see the car. He found the Bel Air in a herd of cars corralled in a farmer's field and knew he wanted to buy it.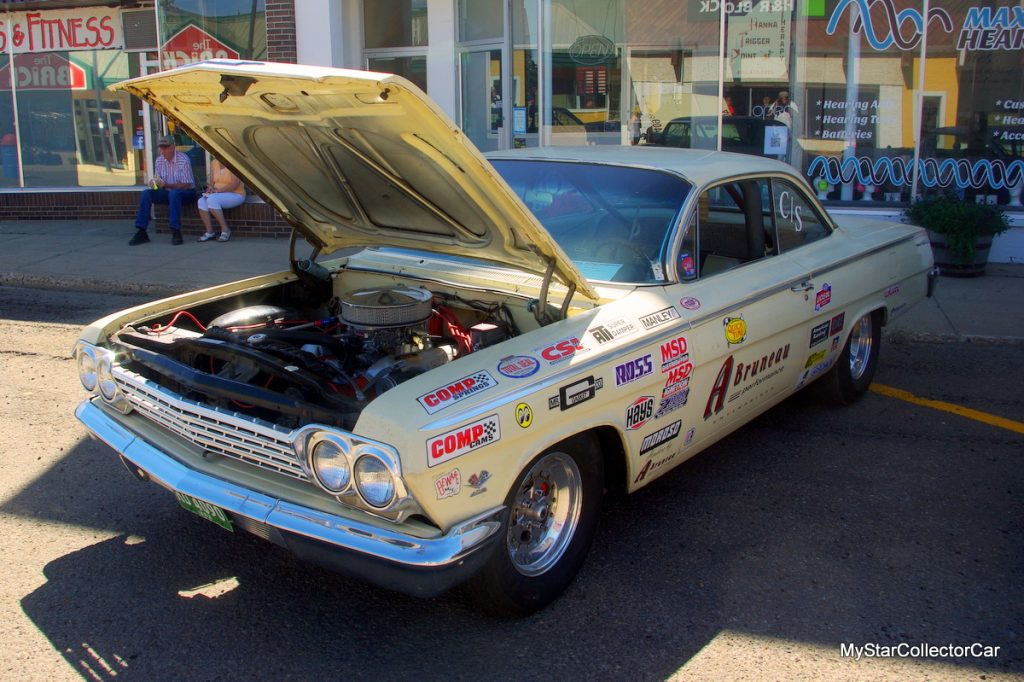 The '62 Bel Air still had its original 6-cylinder automatic, along with power steering and power brakes, but Aubrey had grander plans for the car. He even managed to get the Chevy fired up and drove it back to his place. It was "the last thing that engine ever did", in Aubrey's words because he knew the modest factory six-banger was destined for the scrap heap.
Naturally, the replacement engine was a vintage 409 Chevy big block that has been massaged into a monster engine by Aubrey. He also got rid of the Bel Air's factory auto tranny because it would not be able to handle the large new herd of horses under the car's hood and replaced it with a sturdy aftermarket 4-speed manual transmission that is most assuredly up to the task.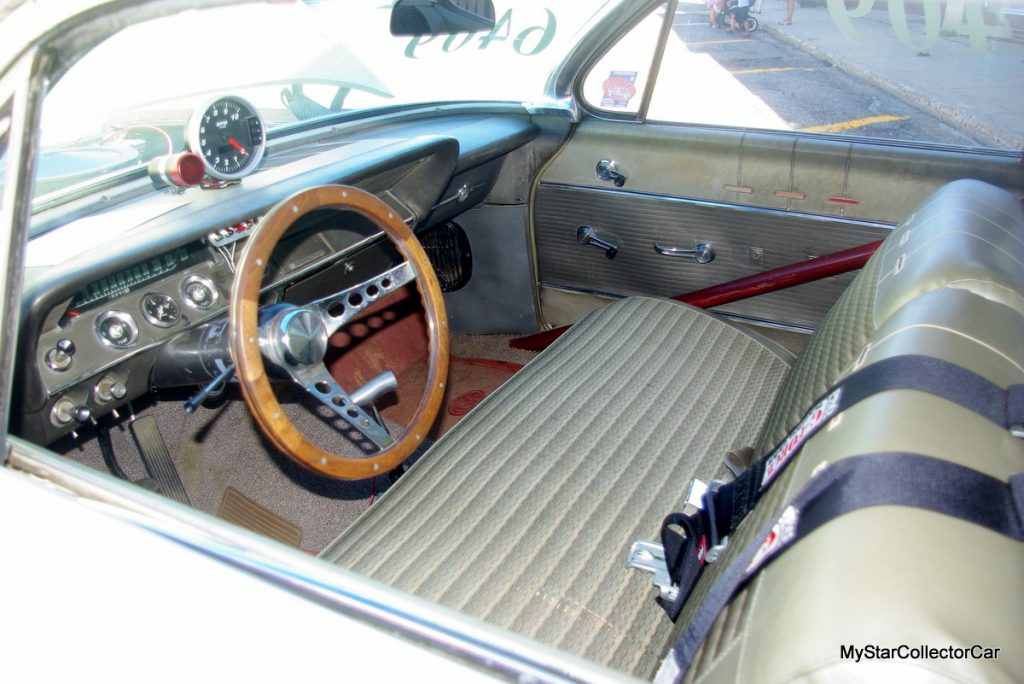 The donor 409 was fitted with custom headers and a performance intake manifold that is built to handle a twin 4-barrel carburetor system. Aubrey also added a beefier rear end with 30-spline rear axles to the car so it could handle the big horsepower boost.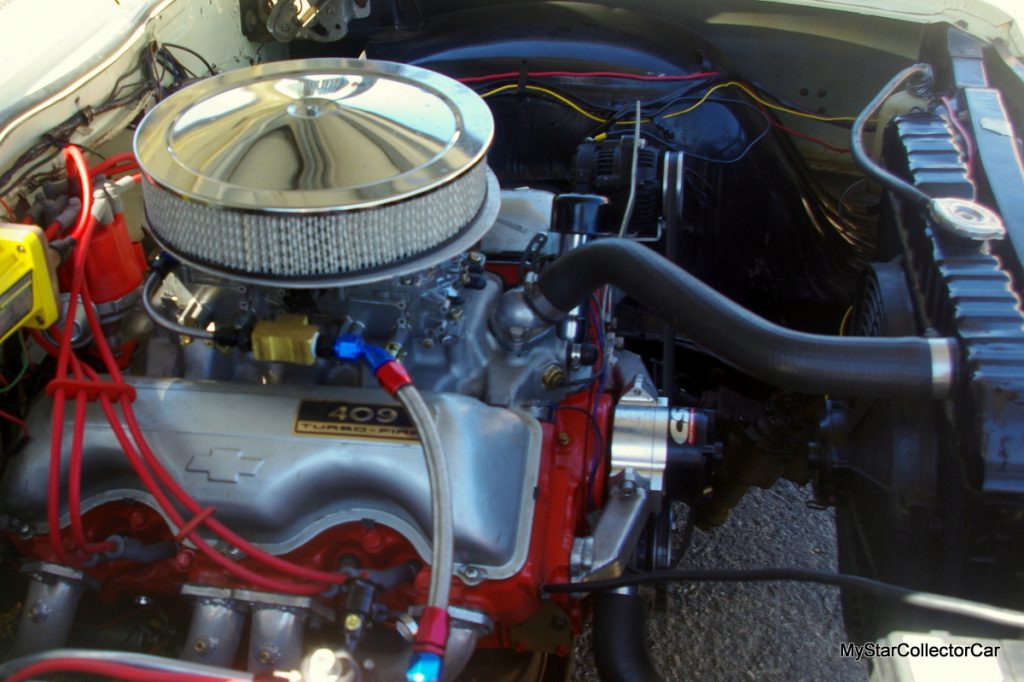 No detail was left to chance, including the chassis and suspension components, mainly because Aubrey wanted to be careful during the process since his Bel Air was destined to be ready for the track. The roll cage is another indication that Aubrey was serious about his Bel Air project.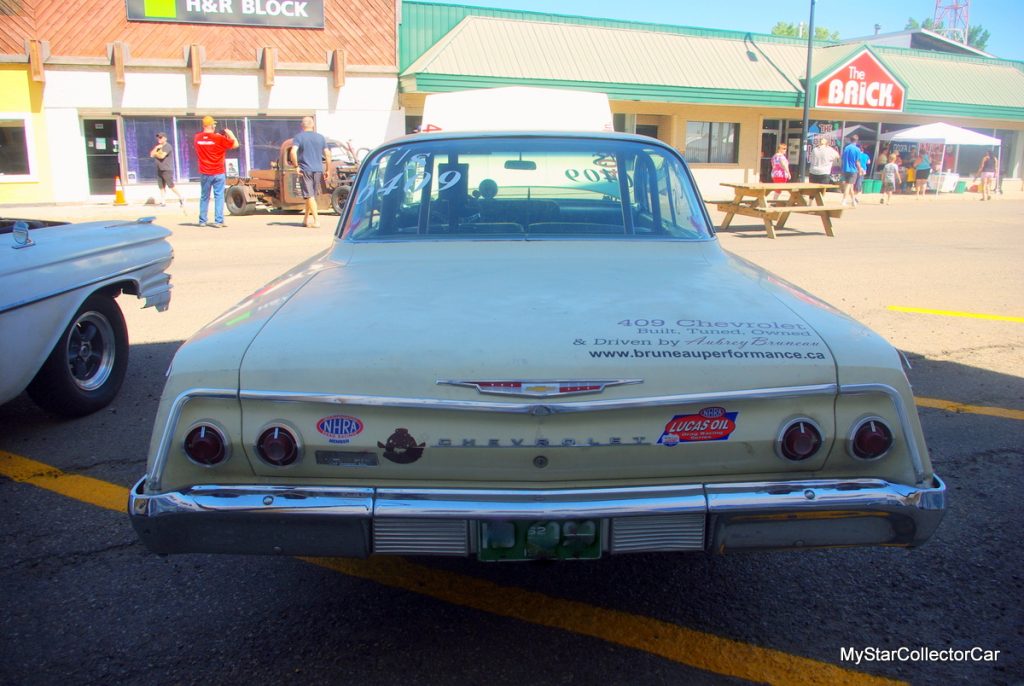 Consequently, the 1962 Bel Air has been certified to race (formerly in the Super Stock class) and currently as a modern tech 409 Stock Eliminator by NHRA and has delivered 10.90 ¼ mile times at 123 mph during its race history, according to Aubrey.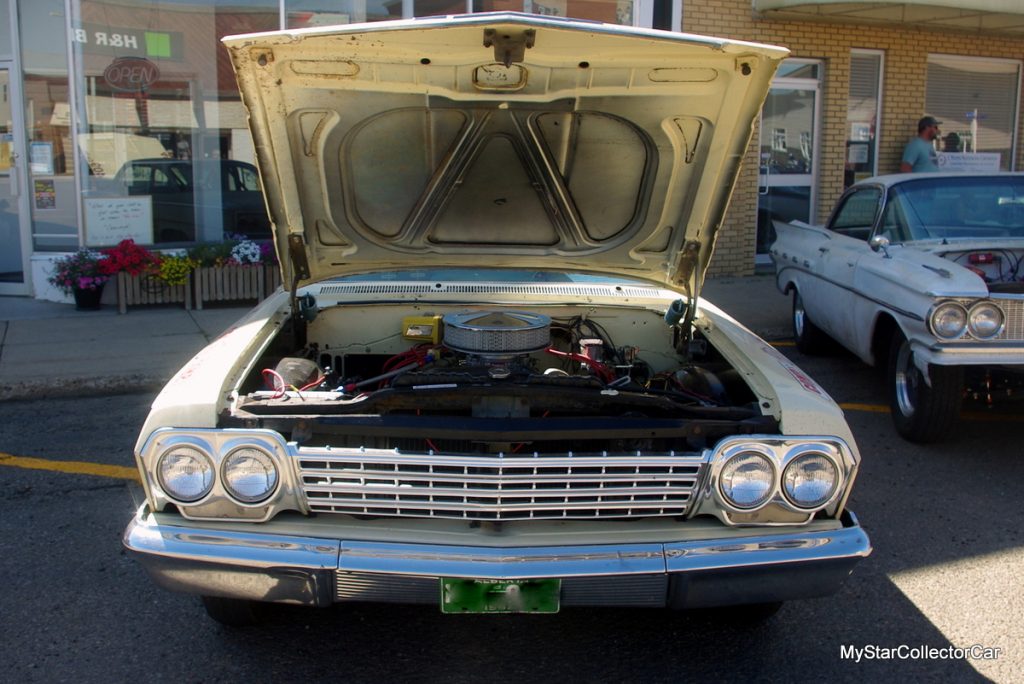 BY: Jim Sutherland
Jim Sutherland is a veteran automotive writer whose work has been published by many major print and online publications. The list includes Calgary Herald, The Truth About Cars, Red Deer Advocate, RPM Magazine, Edmonton Journal, Montreal Gazette, Windsor Star, Vancouver Province, and Post Media Wheels Section.