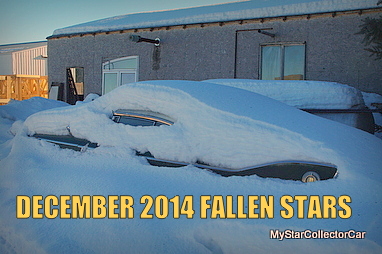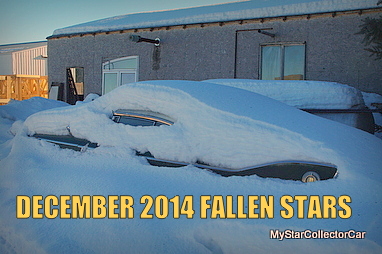 DECEMBER 2014 FALLEN STARS: THE PERFECT CHRISTMAS SCENE FOR CAR GUYS
Car guys are definitely not like the average guy because a car guy will look at a bush car and see no end of possibilities.
These cars are not mere blights on the landscape that wreak havoc on the ecosystem…to car guys they are the purest form of a challenge to resurrect these forgotten hunks of metal.
The December 2014 Fallen Stars may have a future or they may not but ask any true car guy and the future of these old rides is only one motivated gear-head away from salvation like this '60 Ford wagon.
This is the perfect Christmas scene for car guys.
Click here for past MSCC Fallen Stars.
CLICK HERE to Like us on Facebook
CLICK HERE to Follow us on Twitter
CLICK HERE to Follow us on Pinterest
If you like this MSCC article please re-post it. Thanks