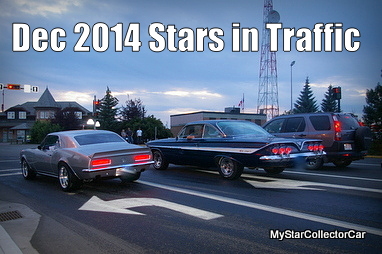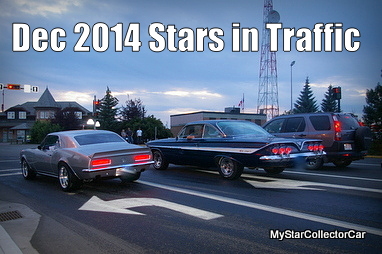 DECEMBER 2014 STARS IN TRAFFIC: A YEAR END LOOK AT WHAT WAS OUT THERE
December is definitely not prime time for spotting classic iron in traffic thanks to nasty weather from the north.
Snow tires and expensive restored or custom iron don't mix no matter how motivated the owner is about his all-season vintage ride.
A classic Cuda may look cool on a snowy street but it's also a recipe for disaster so the warm street of the summer make a lot more sense.
There's only one option for winter car guys–move to the sunny confines of Arizona or California.
Or you can take the easy route and look at these MSCC Stars in Traffic from past years.
CLICK HERE to Like us on Facebook
CLICK HERE to Follow us on Twitter
CLICK HERE to Follow us on Pinterest
Please re-post this story if you like it.