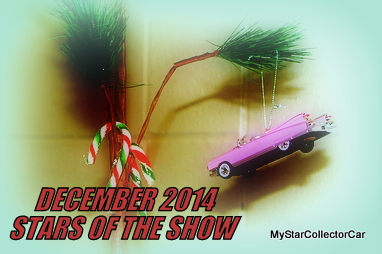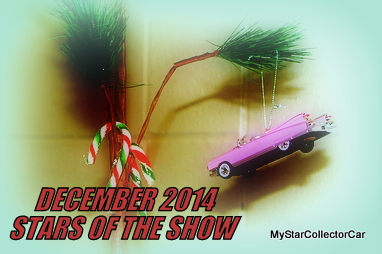 DECEMBER 2014 STARS: THE RED WHITE AND GREEN OF CHRISTMAS CARS
There are three primary colors in the Christmas season: red, white and green.
This is the season when a fat little elf pulls a home invasion down your chimney and drops presents off under the Christmas tree.
Santa is the red and white part of the Christmas color equation and the tree is the green part.
The colors are a natural lead-in to the December Stars of the Show lineup because they are all either red, green or white like this '65 Impala.
Click here for past MSCC Stars in Traffic and Merry Christmas from MyStarCollectorCar.
CLICK HERE to Like us on Facebook
CLICK HERE to Follow us on Twitter
CLICK HERE to Follow us on Pinterest
If you like this MSCC article please re-post it. Thanks