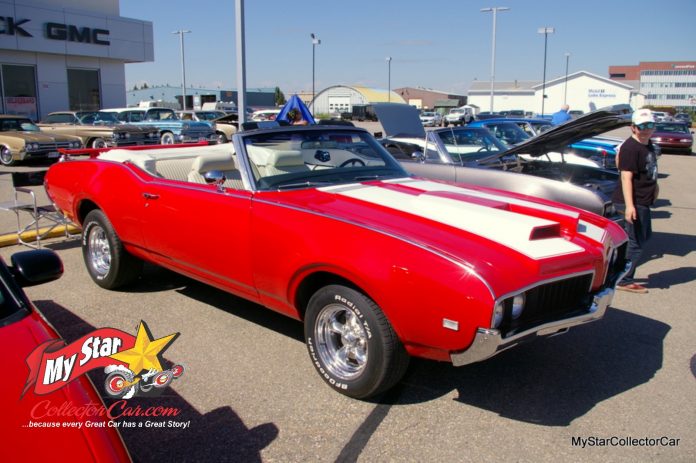 A fiery red 1969 Olds Cutlass S convertible at a summer show on a hot afternoon will get plenty of attention from us here at MyStarCollectorCar.
Stephen Lust became the convertible's current owner after he purchased the '69 Olds Cutlass S from its previous owner back in September 2000. His late uncle owned a vintage Cutlass when Stephen was about 13 or 14-years-old and his car left a big impression upon Stephen because he was close to his uncle.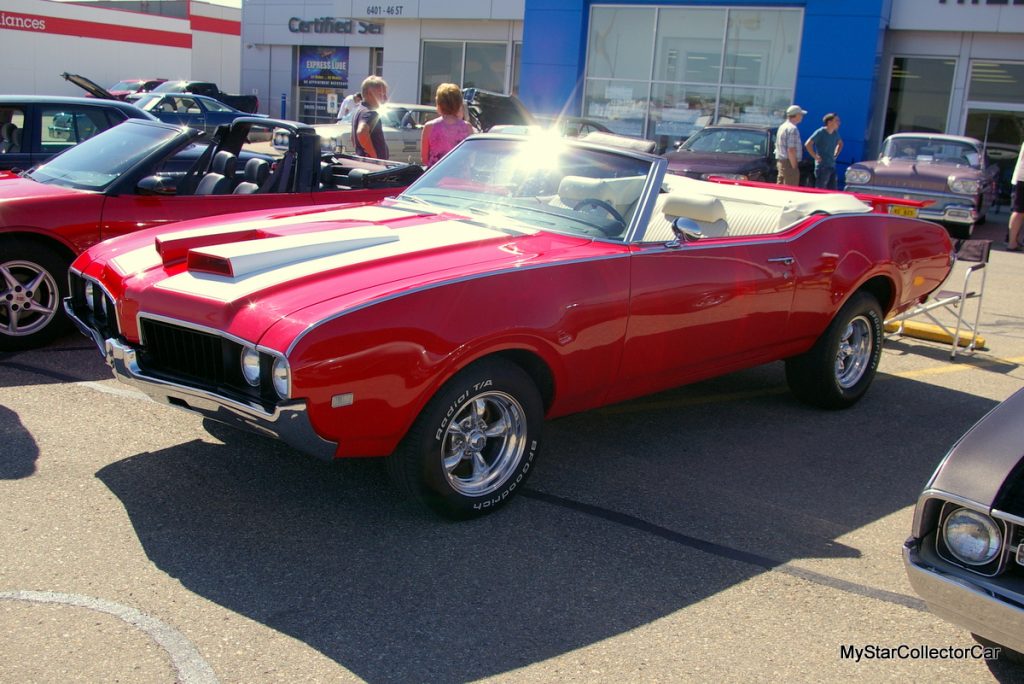 Consequently, he followed the sentimental path of most car guys and found himself in a search for a vintage Olds Cutlass that could take Stephen down memory lane because of his uncle's original Cutlass.
The former owner had the car for about 10 years, according to Stephen and assembled plenty of parts for its restoration but "didn't do a thing with it", in Stephen's words. Instead, the previous owner provided him with a solid base for a project and a solid parts inventory when Stephen became the convertible's latest owner.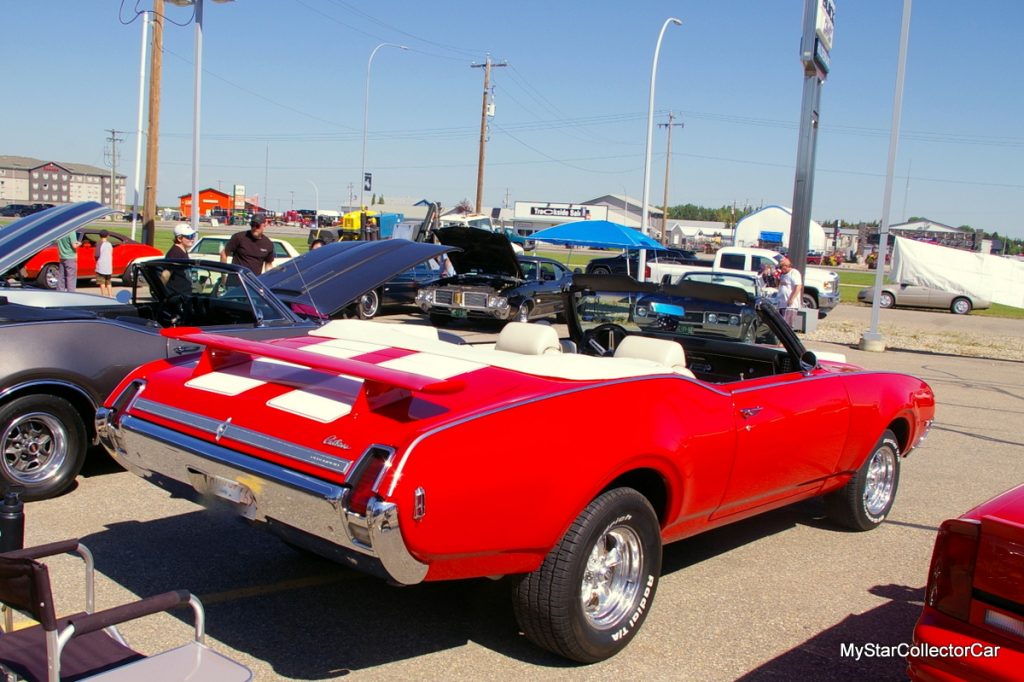 Stephen leads a busy life as a full-time assistant principal at a K-12 public school who coaches 11 sports teams, and is a volunteer firefighter in his community. Suffice to say, he is a busy man who does not have an excess of spare time, but Stephen managed to fit his car project into his game plan.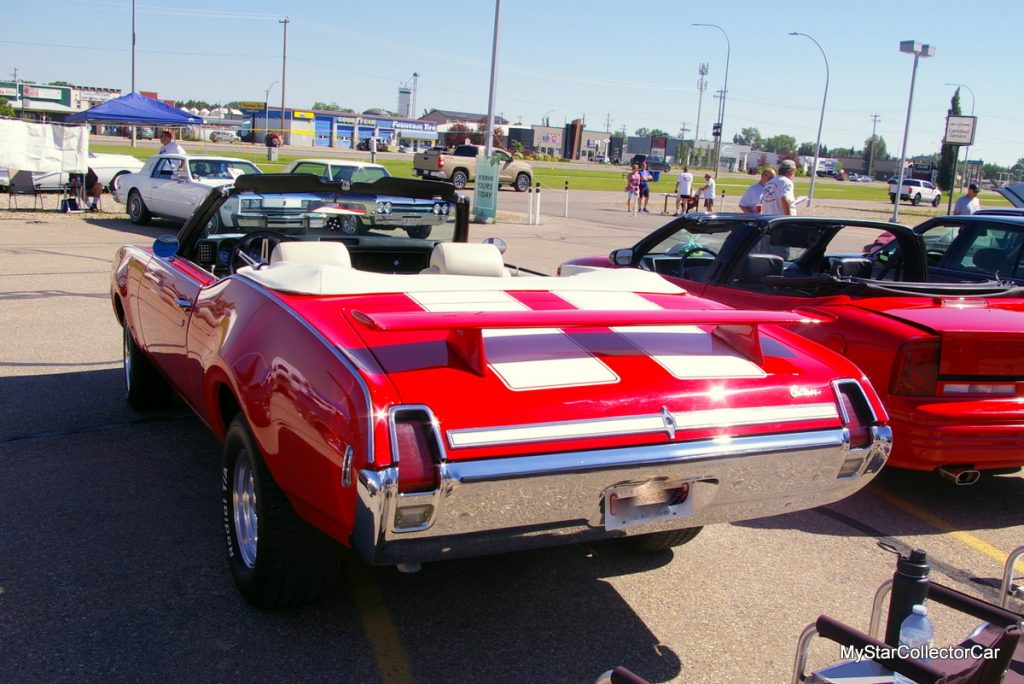 Covid shutdowns offered Stephen an opportunity to push ahead on the Cutlass convertible restoration project, along with a goal to get the convertible back on the road in time for his youngest son's high school graduation in 2020.
As mentioned, the Cutlass was a stalled work-in-process with its former owner and required plenty of repairs before it could move forward to completion, but Stephen had a solid candidate for the process.
His '69 Cutlass convertible received new fenders and quarter panels on the road to restoration, along with a new front bumper, exhaust system, and gas tank because the original tank developed a serious leak and was a fire hazard. Fire hazards are exactly the type of situations that firefighters like to keep out of their off duty lives, including Stephen.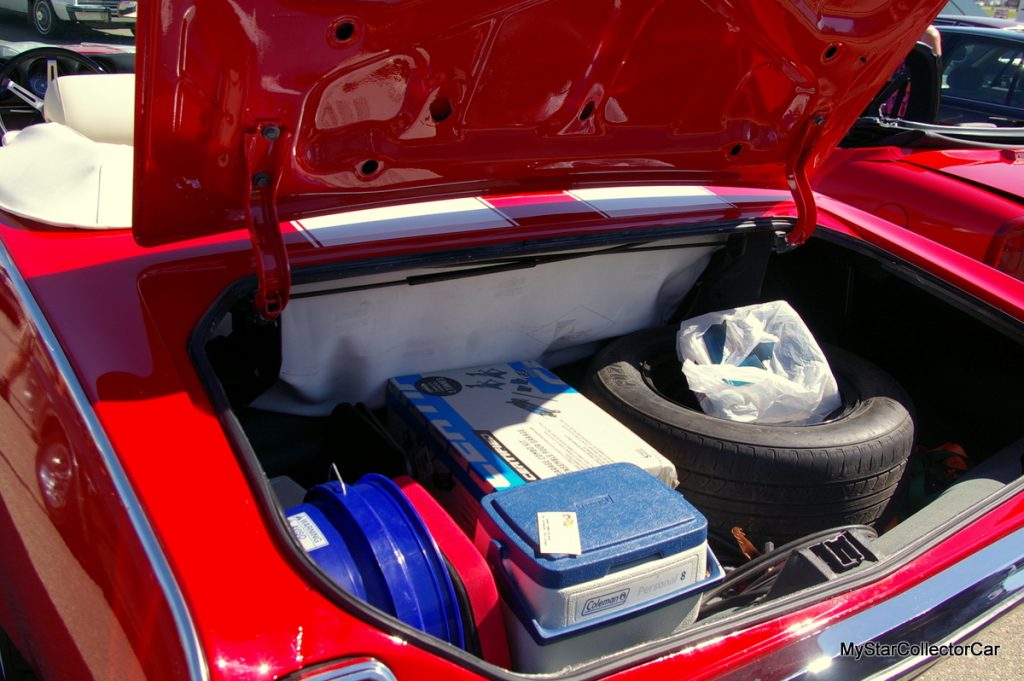 He also decided to emphasize safety during the restoration process, so Stephen rebuilt the brakes and steering system on his '69 Olds Cutlass convertible.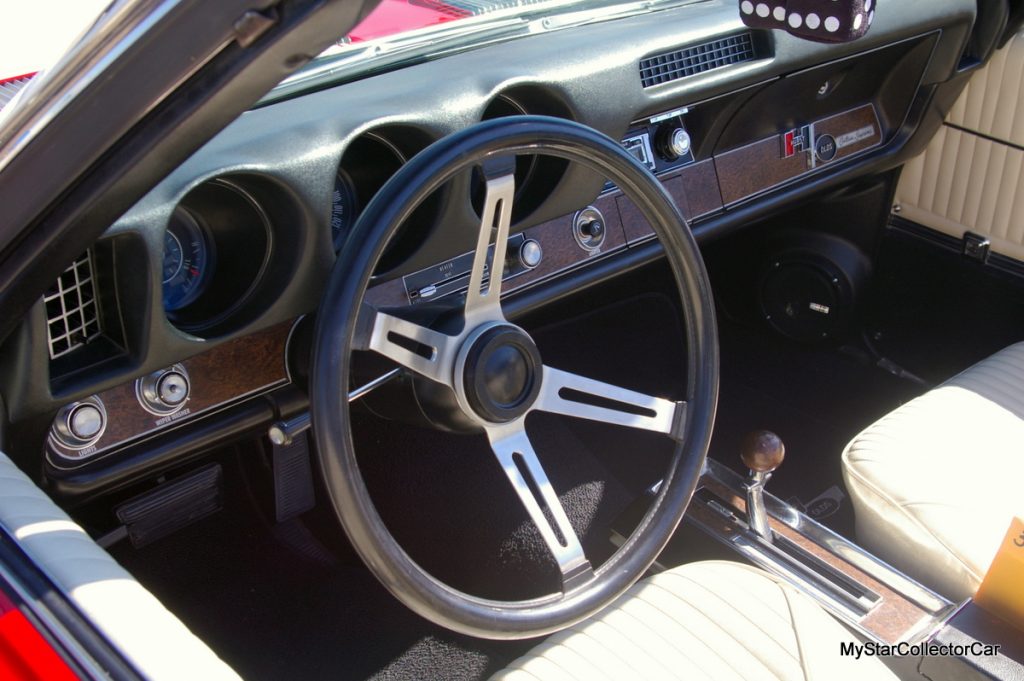 For the record, there is an actual 'Pull Me Over Red' car paint on the market and this bright color is the one Stephen chose for his Olds because he wanted a fiery shade on the convertible. Bright red is an excellent color choice for domestic 1960s-era convertibles in our opinion here at MyStarCollectorCar.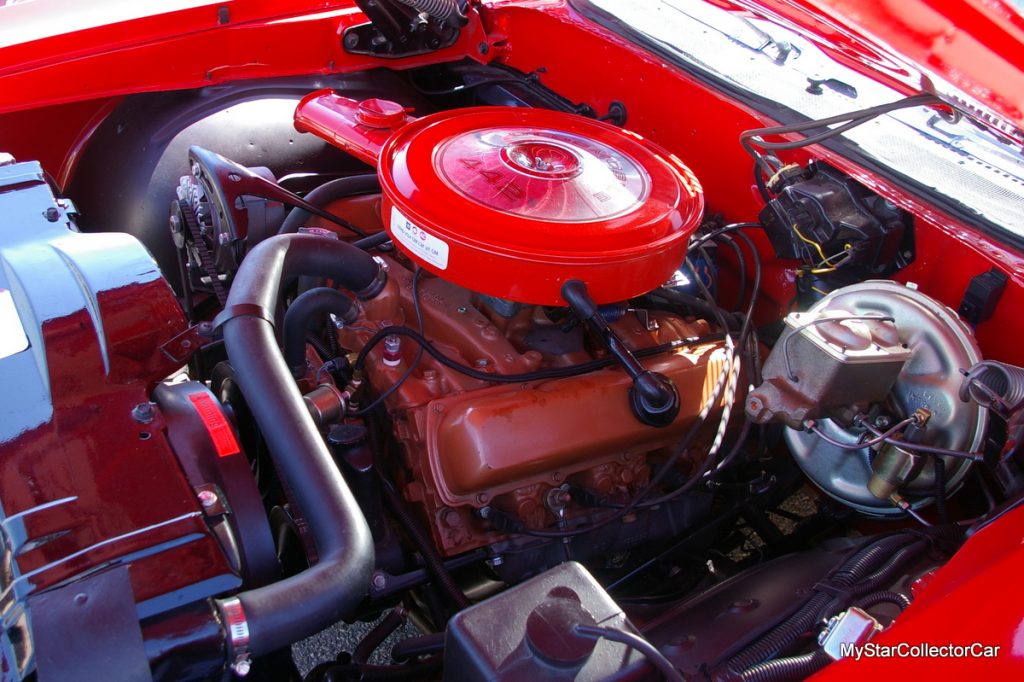 Stephen is happy with the overall performance of the car's factory Olds 350 small block and has no plans to swap it out for a bigger engine. However, he was forced to replace the lower radiator hose when it blew out on an ice cream run and had to be pushed through the drive-thru by a former female student athlete who competed in shot put and was at the fast-food facility.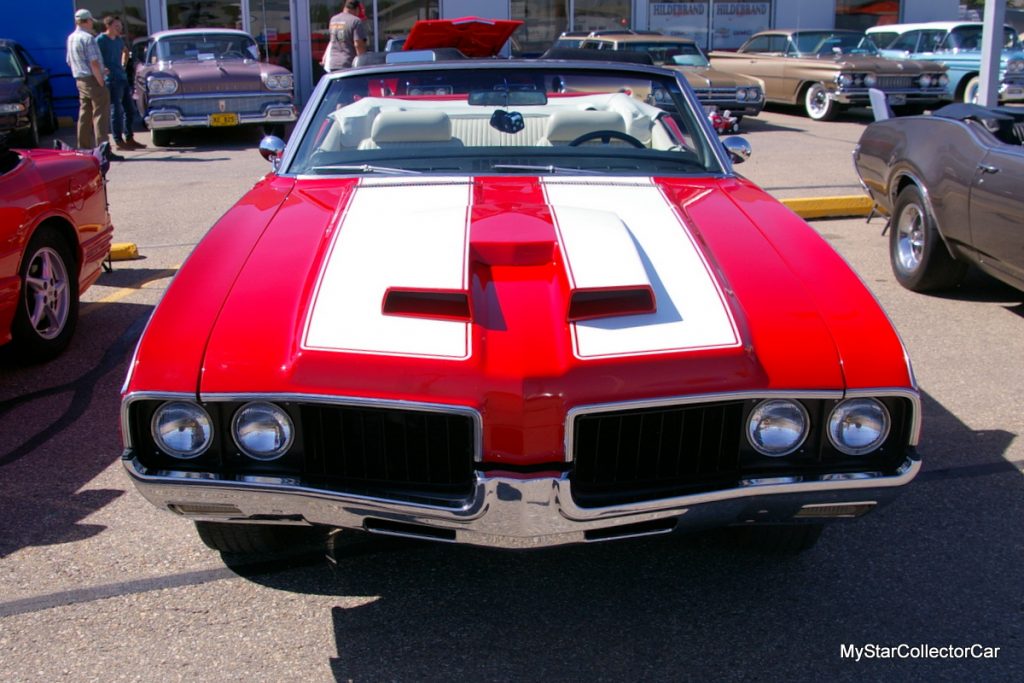 BY: Jim Sutherland
Jim Sutherland is a veteran automotive writer whose work has been published by many major print and online publications. The list includes Calgary Herald, The Truth About Cars, Red Deer Advocate, RPM Magazine, Edmonton Journal, Montreal Gazette, Windsor Star, Vancouver Province, and Post Media Wheels Section.