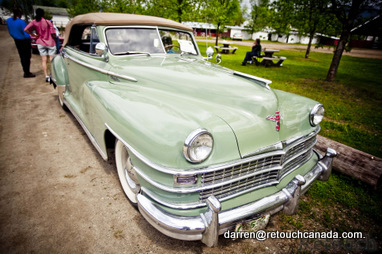 MARCH 2012 CAR SHOWS AND CLUB EVENTS-Please contact us to list your events https://www.mystarcollectorcar.com/5-contact.html

MARCH 1-3: YORK PA Studebaker York Swap Meet 37th Annual All-Studebaker Swap Meet; longest running Studebaker Swap Meet in the Nation.York Expo Center 334 Carlisle AvenueYork, Pennsylvania For more info see the host website:www.sdckeystoneregion.com
MARCH 2-4: ROSEMONT ILL 50th Annual World of Wheels Hot Rods Autorama and Car Show & Swap Meet. Donald J. Stevens Convention Center 5555 N. River Road. Dale Minnix at dminnix@autorama.com 248-573-1700

MARCH 2-4: WASHINGTON DC National Guard Enlisted Association Car Show 3rd Annual DC National Guard Enlisted Association in conjunction with Unity Thunder Car Club.DC National Guard Armory 2001 East Capitol St. SE Washington, DC 20001-1719
MARCH 3: BRIDGETON MO Midwest Best Swap Meet Bridgeton Machinets Hall 12365 St. Charles Rock Road 314-368-6902l Tracy Neal @ asyougo_stl@yahoo.com
MARCH 3: NAPLES FLA 23rd Annual Depot Show Antique & Classic Car show. Food, entertainment, music, trophies. Proceeds to local charities and good works. 1051 Fifth Ave. S.34102 Contact: Gary Doner Email: gdoner4822@comcast.net Phone: 239-597-4822
MARCH 4:WOODHAVEN MI SAAC-MCR 31st Winter Indoor All Ford Swap Meet 9am to 2pm (vendor set up 7am) Admission $2 For information call John Yarema 586-598-2105 For more info see the host website: www.saac-mcr.net
MARCH 8: SURREY BC Greater Vancouver Super Street Machines Spring Super Car Swap Meet Semiahmoo Secondary School 1785 148 St, Semiahmoo Secondary School Automotive Program and the lower mainland food bank http://www.gvsm.ca/Spring—Super-Car-Swap-Meet.php
MARCH 7-11:KANSAS CITY MO Greater Kansas City International Auto Show @ Bartle Hall Convention Center at 301 W 13th Avenue 1-800-745-3000 John Hoagland @ 816-415-2170 or Dale Minnix @ 248-373-1700
MARCH 10: NEW PORT RICHEY FLA Vietnam Veterans of America Chapter 1003 Car Show Roger Crooks 727-857-9209 American Legion Post 335 11421 Osceola Drive
MARCH 10: MARSHALL AR Drag Racing & Swap Meet @ Two-Lane 1/8 mile Drag Strip 320 Post Oak Road. www.two-laneblacktopdragstrip.com

MARCH 11-13: SCOTTSDALE AZ 2nd Spring Nationals www.ggspringnats.com WestWorld Of Scottsdale — Scottsdale, AZ Rods, Customs, Classics & Muscle Cars thru '72.
MARCH 16-18: FORT WORTH, TX 2nd SPRING LONE STAR NATIONALS Texas Motor Speedway. Rods, Customs, Classics, Muscle Cars & Trucks thru '72. Super Sunday, AutoCross, Vendors, Swap Meet & Car Corral
MARCH 17: LAMPASAS TX "Classics at the Classic" 5th annual pre-1980 car show. The proceeds will be donated to the local Boy's & Girl's Club.1303 N. Mclean St. (off E. FM 580) 9am-awards@2pm. contact Sharon Carrigan @512-556-5265 or cell 512-734-5180 or Scott, 512-734-5173 email c73@yahoo.com
MARCH 17: BUCKEYE AZ 2nd Annual Thunder in the Desert 23454 West Hwy 85
MARCH 17:DUBLIN TX Wild Irish Roads SCCA Car Rally Classic Car Show Car show and SCCA Rally is held in conjunction with the St. Patrick's Day Festival and sponsored by the Dublin Chamber of Commerce. It will be held at the First United Methodist Church of Dublin, 613 Highland Ave., Dublin, Tx. All Classic & Antique cars welcome.
MARCH 17: MINEOLA TX.1st Annual St Patricks Day Street Rod and Classic huge event to benefit Local Autpmotive Student Scholarship Fund. Mineola High School Automotive Dept. Moe 316 7425
MARCH 20: BELLINGHAM WA Elites Leprechaun Daze (360) 380-2733
MARCH 23-24: ADRIAN MO Western Missouri Antique Tractor Spring Swap Meet Hwy 71 & Junction 18. Duane Craig @ 660-679-4703 www.steam-shows.com
MARCH 23-25: OAKS PA 2nd Annual 2012 Northeast Rod & Custom Car Show Nationals Official Website www.northeastcustomcarshow.com The Philly Expo Center In Oaks, Pa.
MARCH 24: BUCKEYE AZ Viper Thunder Classic Car & Cycle Show Verrado High School, 20050 W. Indian School Rd.
MAR 23-24: KURE BEACH N.C.Cruise In Friday afternoon, Cruise to the Beach Friday evening with reception for participants. Car Show Saturday 9-3 http://www.backtothebeachcarshow.com Fort Fisher Air Force Recreation Area 118 Riverfront Road 28449 Doug Walker dandswalker@aol.com 910-231-6877
MARCH 24 & 25:PLEASANTON CA 30th ALL AMERICAN GET-TOGETHERFairgrounds – Pleasanton. All years American Powered Cars & Trucks. AutoCross, Vendors, Huge Swap Meet & Car Corral.
MAR 24-25: MIAMI FLA Car Marathon 500 miles will be held on March 24th and 25th 2012 http://www.floridacarmarathon.com Miami – Sarasota – M, Florida Andrea Giglio andreag@daromo.us
MARCH 25: ARCADIA CA 6th Annual "Run With A Winner" Car Show presented by Cal-Rods San Gabriel Valley held at Santa Anita Park, 285 W. Huntington Dr. Jack 909.626.0300 or calrodjack@gmail.com.
MARCH 25:CASTROVILLE TEXAS Medina County Relay For Life Car Show 3rd annual car show benefiting the Medina County Relay For Life for the American Cancer Society. 100% of all proceeds go to the American Cancer Society thru the relay Event. All entry fees are tax deductible. For more info see the host website:www.southtexascc.com
MARCH 25-26: VERNON B.C. Sun Valley Swap Meet (250) 308-4701
MARCH 31: BREA CA 4th Annual Brea Baptist Church Car Show & BBQ in the church parking lot, 217 E. Birch St. Hours Ron 714.330.3565 carshowsatbreabaptistchurch.org
MARCH 31: EUREKA MO 5th Annual Super Swap Meet & Garage Sale @ Six Flags of America Parking lot 4900 Six Flags Road off I-44. Mike Weiland or Joy @ 636-938-6062
MARCH 31-APRIL 1: ROSENBERG TX Spring Fling Car Show sponsored by Southwest Street Machines of Houston. KC Hall
MARCH 31-APRIL 1: JONESBURG AR 23rd Annual Indoor Car, Truck & Motorcycle Indoor Show Arkansas State University Convocation Center 207 Olympic Drive Co-Hosted by the Lions Club Vern Drake or Brad Baker @ 870-336-2277
FOR APRIL 2012 SHOWS AND EVENTS PLEASE CLICK HERE- https://www.mystarcollectorcar.com/2-features/special-issue/1338-april-2012-car-shows-and-events.html