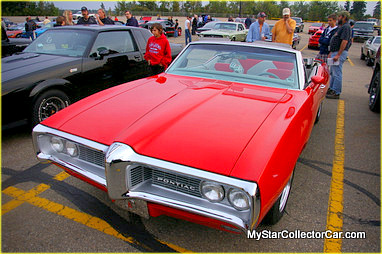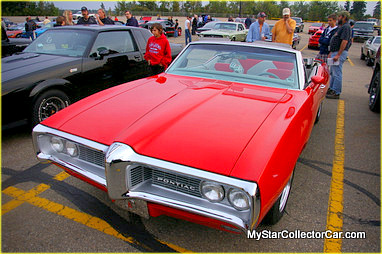 Bud McEwan has compiled a long career massaging dented metal back into un-dented metal on cars.
He still likes his job, but not well enough to resurrect a four-wheeled basket case in his spare time.
Bud also likes the classic look of a bygone era of cars and had been looking for a vintage ride for quite awhile before he found his 1968 Pontiac Le Mans convertible.
He was open-minded enough to consider all purchase options in his search for a four-wheeled blast from the past, just as long as it was not a major restoration project.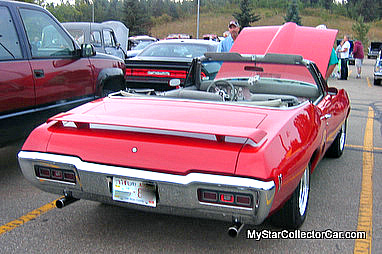 The fact is that a guy who works on cars for a living has a good working idea about how much time and effort goes into a good restoration and Bud just wanted to enjoy his spare time behind the wheel of a classic car.
He finally located this bright red beauty and gave it a professional once-over to determine whether it had gone through a cheap bondo facelift before he considered buying it.
A busman's holiday repairing somebody else's bad bodywork was not in the cards for Bud because his Poncho drop top was a bondo-free zone. He had found a car that had a GM pedigree, a lively and original 350 Pontiac, plus it had a three-speed standard to launch it.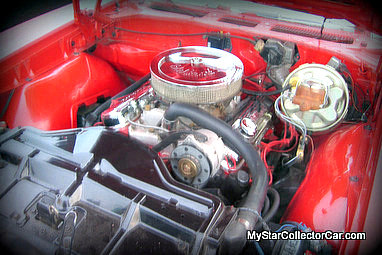 The bonus feature was that the car was a convertible and it carried that stylish late 60s look very well as a drop top.
The car had spent its life in the arid state of Utah so its worst sin was faded paint in its original form and that was not a deal-breaker by any means for a smart buyer. Bud's Lemans has regained its glow from a bright red re-paint job which always is a home run color on any vintage convertible from Motor City.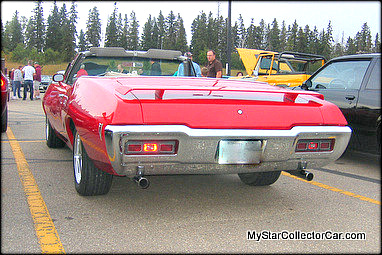 The Le Mans convertible is a unique way to join the car culture because there are fewer of them around than their famous Goat cousins in 2012.
Plus Bud can bring along friends and family when he hits the road in his classic Pontiac during the summer.
Jim Sutherland
Follow us on Facebook at-http://www.facebook.com/MyStarCollectorCar
Follow us on Twitter at- https://twitter.com/#!/MyStarCollecto1