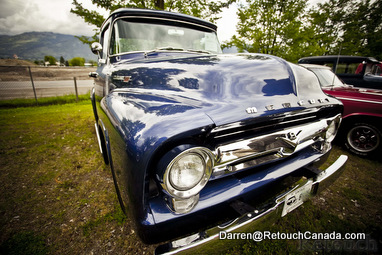 FEBRUARY 2012 CAR SHOWS AND CLUB EVENTS-Please contact us to list your club events https://www.mystarcollectorcar.com/5-contact.html

FEB 4: SAN JUAN CAPISTRANO CA 9th Annual Rotary/Care Car Show held at San Juan Capistrano Community Center/Sports Park, 25925Camino Del Avion Hours:8am – 2pm. Rotary Charities and Capistrano Animal Rescue Effort (CARE) 714-412-7315 SJCRotary.org/carshow
FEB 4: CORAL SPINGS FLA Project CS Car Show Sportsplex At Coral Springs, 2575 Sportsplex Drive, this show benefits the Project CS Teen Club 954-345-2204.
FEB 4-5: SPRINGFIELD MO 13th Annual O-Reilly car & parts Autofest Missouri Entertainment & Events Center formerly Ozark Empire Fairgrounds use I-44 & Kansas Expressway and follow signs. 317-236-6515 www.autofestonline.com or www.familyevents.com
FEB 4: HOMESTEAD FLA Charity Classic Car Show 15490 SW 288th Street, benefits Moose charities 305-281-0373.
FEB 10-11: KANSAS CITY MO 52nd Annual World of Wheels Event @ Bartle Hall 301 W 13th Avenue. Custom Cars and Hot Rods. 248-373-1700
FEB 10–19: CHICAGO ILLINOIS Chicago Auto Show
FEB 11:INDIAN WELLS CA 10th Annual Dr. George Car Show presented by Palm Springs Cruisin Assoc. Held at the Indian Wells Tennis Garden. Open to all street rods, muscle cars, classics, special interest cars, trucks & motorcycles. Food, vendors, raffles and entertainment. Proceeds benefit the Desert Cancer Foundation.Contact:Tim & Kathy 760.360.9798 or 760.485.4169.
FEB 11:CAPE CORAL FLORIDA 9th annual Mariner Silver Magic car and bike show Robert Yoho 239-728-1874
FEB 11:TUSCON AZ 3rd Annual Car Exhibition Fundraiser 29 West 22nd St.
FEB 11:MARIETTA GEORGIA AJ.R. Miller Park 2245 Callaway Road Heart of Georgia 3rd. Annual SWAP MEET MAIN GATE OPENS 8:00AM -3:00PM MORE INFO CALL JIM GEBHARDT 770-992-8801 * jg.fds@yuno.com CARS & PARTS ONLY
FEB 17-18: COLUMBIA MO 14th Annual Automotive Swap Meet & Car Corral @ Boone County Fairgrounds 5212 N. Oakland Gravel Road. 573-489-4762 573-875-7907 www.gspromotions.net
FEB 17-19: CALGARY AB World of Wheels http://autorama.com/shows/attend/calgary-2012
FEB 17-19: TULSA OK: Darryl Starbird's Tulsa Rod & Custom Show. QuikTrip Center, Fairgrounds, 4145 E 21st St, 74114-2108. Info: 918-298-7403 or 918-257-8073 DSTARBIRD@WAVWLINX.NET www.darrylstarbird.com/SHOWTIME.HTM
FEB 18 SACRAMENTO CA 3rd Annual Capitol City Car Show held at Alexander Twilight Aspire School, 2360 El Camino Ave. Hours: 11am – 5pm. Raffles, food, kid's jump house, music, and vendors. Contact: 916.576.9679.
FEB 18: LAKEWOOD FLA Zoomin For Zoe Benefit Show Hosted by the East Coast Mustang Club at 2000 10th Avenue North benefits Connor Moran Childhood Cancer Foundatio, Neil 561- 255-9970.
FEB 18–27:TORONTO ONTARIO Canadian International Auto Show
FEB 19: ISSAQUAH WA 6th Annual Swedish Car Cruise-In 98 East Gilman Blvd, 98027; Puget Sound Volvo Sports America Chapter; 206 365 6913; ramslfp@hotmail.com www.psvsa.org
FEB 19: LEBANON TN 2nd Annual Swap Meet at the James E ward Ag Center in Lebanon,TN OFF EXIT 239 on I 40,anything auto related,heated spots available,spaces undercover available,car corral,free parking,$5 admission,concesssions,615-556-8160.midtennaaca.org
FEB 19: MARCO ISLAND FLORIDA Kiwanis Club of Marco Island Car Show John DeRosa 239-272-0816
FEB 23: ZEPHYR HILLS FLORIDA 38th Annual Winter AutoFest Pia Sierra 813.258.6726
FEB 24-26: LOUISVILLE KENTUCKY Carl Casper Custom Auto Show Cars and Stars. Rods, Trucks, Street Machines, Restored, Rat Rods all under one roof. Over 600 cars. Plus National Hopping Competition. Kentucky Fair & Expo Center 937 Phillips Lane Louisville, Kentucky www.carlcasper.com
FEB 24-26: VANCOUVER BC Fraser Valley World of Wheels Riccardo Sestito (604) 514-2277 http://www.fraservalleyworldofwheels.com/home.html
FEB 24-26: SAN DIEGO CA 46th Annual Big 3 Auto Parts Exchange held at Qualcomm Stadium, Friars Rd. and Mission Village Dr. Hours: Fri. Noon – 4pm, Sat. 8am – 4pm, Sun. 8am – 12pm. Antique and collector car parts exchange and swap meet. Contact: 619.276.7135 or big3@big3partsexchange.com.
FEB 25: LOXAHATCHEE FLORIDA Hawks Benefit Car Show Crafts Bazaar Bart T Savino 561-358-6456 http://www.HawkCarShow.org/
FEB 25: MIDDLEBURG FLORIDA St Lukes 3rd Annual Classic Car Truck Show Greg DuCharme 904-233-5979
FEB 25: LABELLE FLORIDA 6th Annual Legends of the Road Super Cruise Show Ellen Beers 863-634-9875
FEB 25: PALM BEACH GARDENS FLA Boy Scout Troop 132 Car Show Hosted by Boy Scout Troop 132 held at the Downtown at the Gardens center, 11701 Lake Victoria Gardens Avenue show benefits BSA Troop 132
FEB 26–MAR 6:MILWAUKEE WISCONSIN Greater Milwaukee Auto Show
FEB 26-MAR 6: CLEVELAND OHIO Cleveland Auto Show
FOR MARCH 2012 CAR SHOWS AND EVENTS PLEASE FOLLOW THIS LINK- https://www.mystarcollectorcar.com/2-features/special-issue/1334-march-2012-car-shows-and-events.html