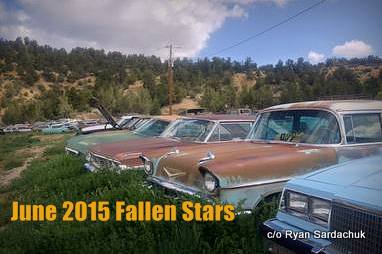 MSCC Fallen Stars was based on the concept that we're losing too many classic pieces of iron to stupid environmental regulations and the high price of recycled metal.
This section has showcased many pieces of automotive history over the years and sadly, far too many of the cars and trucks in the pictures are shredded pieces of metal in 2015.
You can never replace that one vital piece of trim or the mint bumper that was part of a parts car that spent its last seconds in a baler.
Nevertheless, the old car hobby is based on hope and optimism so the good news is that there are still some old fashioned car crops left in North America.
These pictures (Cortez, CO and Glendale, Utah) were taken by regular MSCC reader Ryan Sardachuk on a recent road trip and they're enough to give us hope.