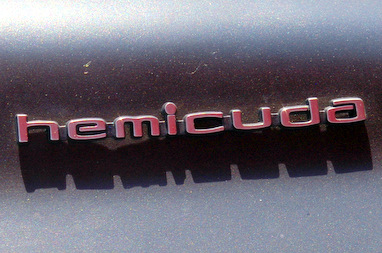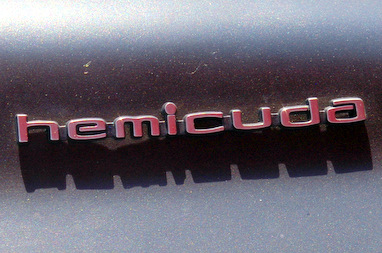 Badges of honor can be found under the hood on the air cleaner or valve covers or on the outside of a car.The muscle car era made things easy-if you drove a GTO people knew it-they were like rolling billboards for a Pontiac ass-kicking.
Other cars were more subtle-every now and then (back in the day) you'd run up against something really odd.
Like a plain Jane Chevy Biscayne or Plymouth Belvedere 2 door sedan that looked like something your great-aunt would drive.Then you'd see the 427 or 426 badge… that's if the guy wasn't really going pure stealth in a blatant street ambush.
Then he'd take the badge off the car.It's not like you could pop the hood and see what was really happening.

Didn't matter-all you ever saw 30 seconds later were tail lights.
Fortunately most cars were rolling ads for power-they had the badges to prove it.
COMMENTS
DENNIS:"Yup I know what you're saying. Sometimes it's just the subtle little things that give it away. Today at our monthly car show there was a 61 Pontiac Catalina. An ordinary looking car if you didn't know what you were looking at. In fact, just a little "too" plain looking. It was a genuine factory "Super Stock" drag car. Restored to NHRA specs. in every way.
On the first Saturday of every month, the Sheriffs must (unofficially) look the other way, because we often have cars show up that aren't remotely close to being "street legal".