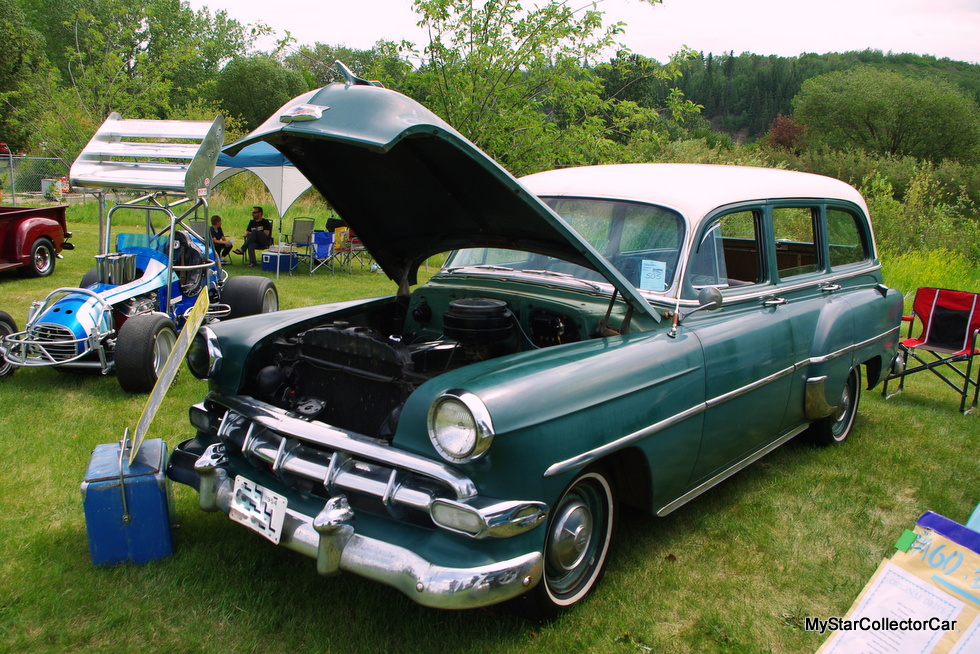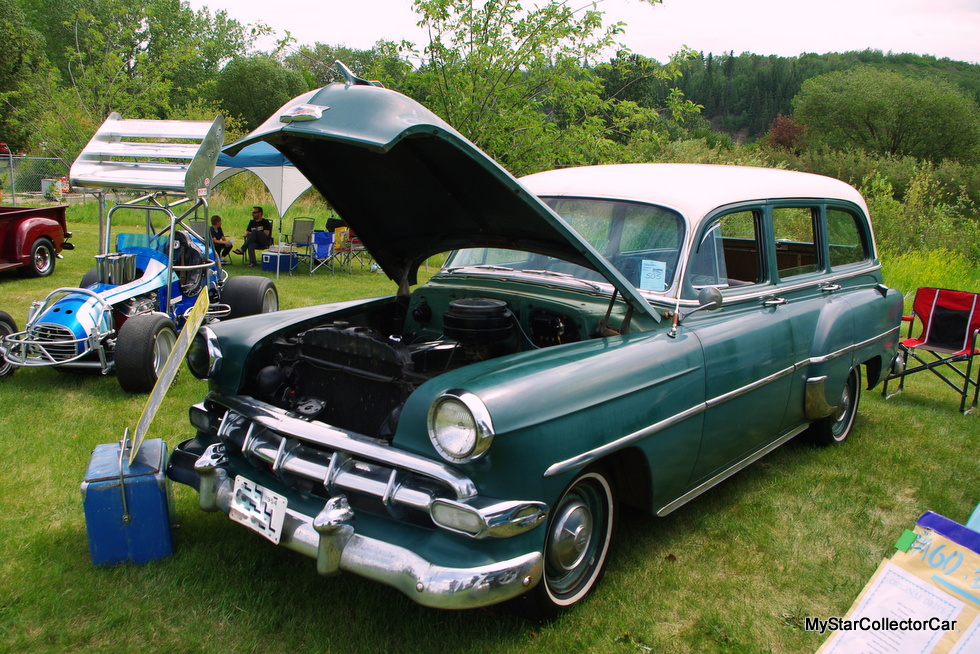 Vintage vehicles are not logical purchases and that's a good thing.
The lack of logic in the back story is why MyStarCollectorCar gets such great owner's stories.
This 1954 Chevy wagon is one of those illogical purchases and that's exactly why this is such a good owner's story.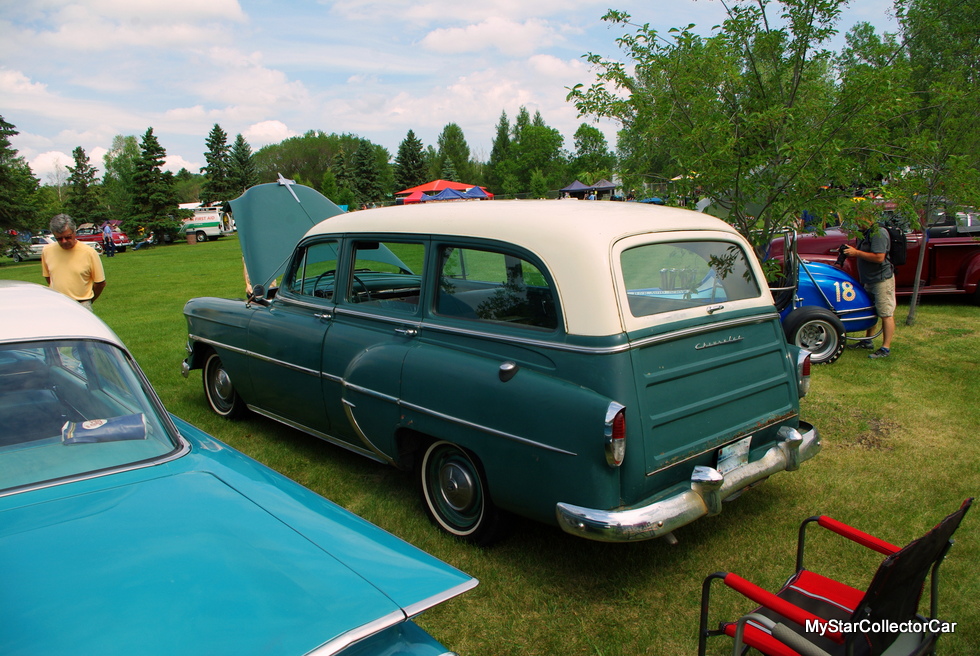 Lara Acheson is the owner of this classic long roof and she couldn't be happier with the relationship. She found the car and she had only one thought—"that's my car". This car was part of a straight-across trade deal so she and her husband drove the car home and that was an adventure over several hundred miles.

Lara explained how the car "wouldn't keep running, it was leaking gas too" but they got it home and after that it "was in the shop more than on the road" for about a year. There were many things done to the 6-cylinder over that period of time including a new gas tank, new plugs, a carb rebuild, new regulator and a new generator.  She said "an 80-year-old guy" rebuilt the transmission.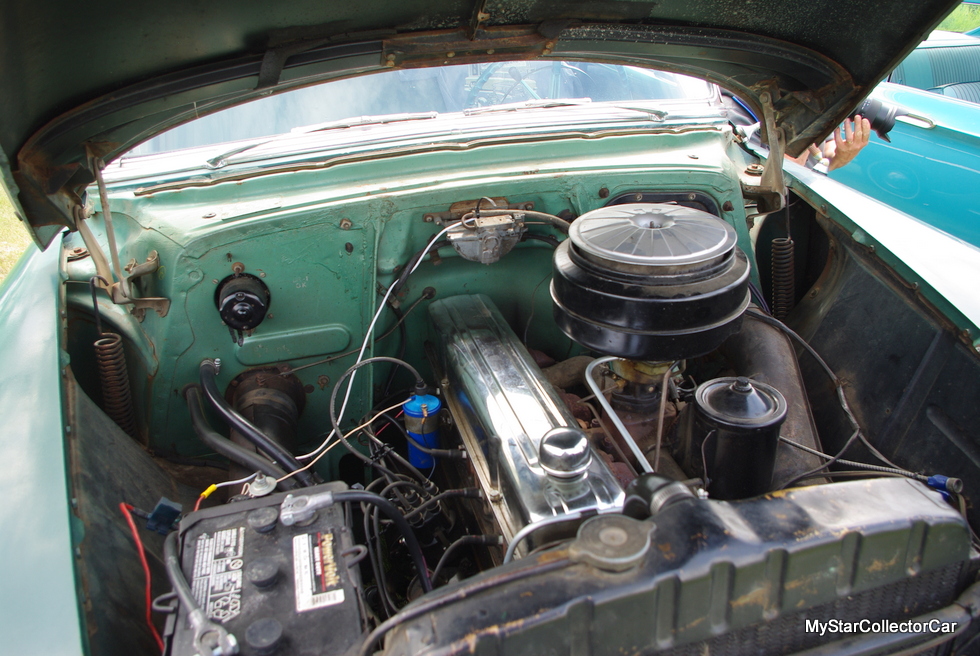 Eventually the car received a new alternator (6-volt) because Lara is very reluctant to change the basic history of the car. A 12-volt system may be more practical but it's too much of a leap from stock and Lara wants this car to represent everything it was 65 years ago.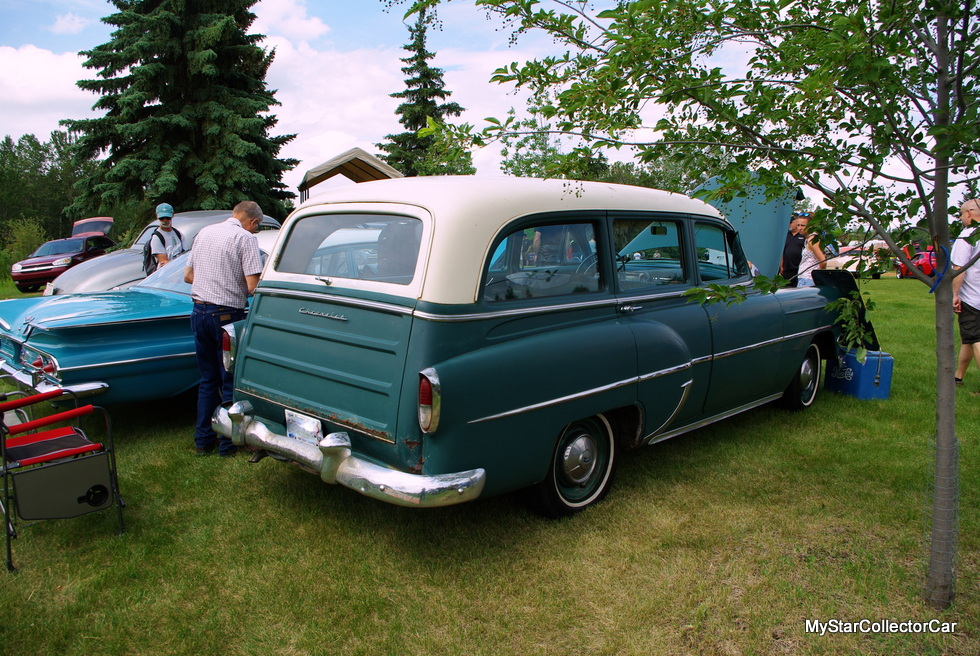 Lara is a self-described "history buff" so she started a forensic search into the history of the car. The first clue came in the form of some old gas receipts that placed the car squarely in a neighborhood in Edmonton, Alberta, Canada in 1960.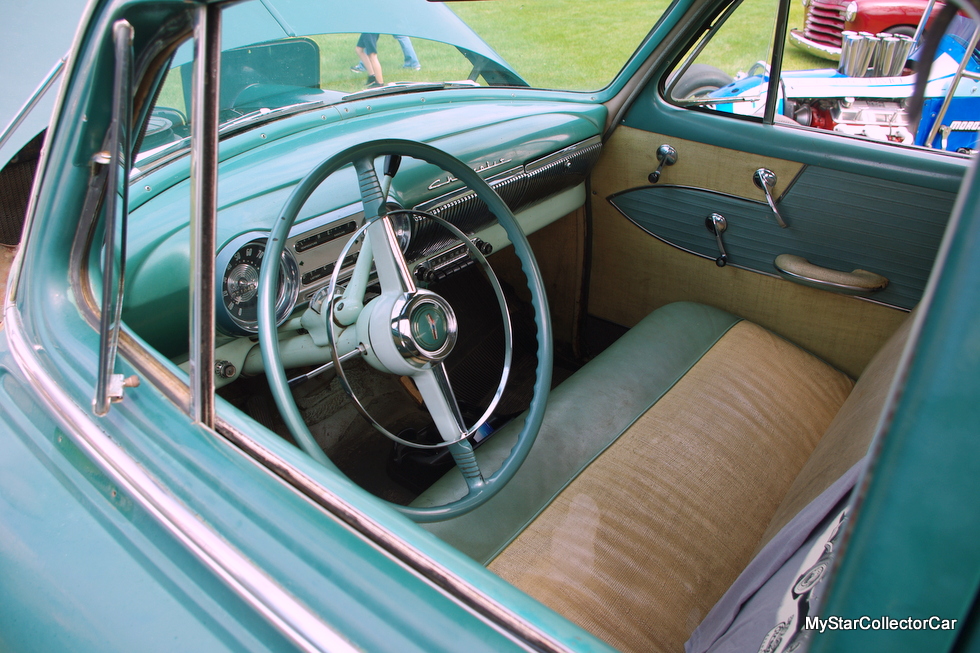 The trail got cold after that because registration only went back two years on the car and then the Chevy's paper trail disappeared. Fortunately this is a very distinctive car so an older guy placed the car in that same Edmonton neighborhood back in the 1960s and he thought it was owned by a minister. Finally another older guy told Lara he used to walk by the car every day on his way to school years ago and he confirmed this was the minister's car.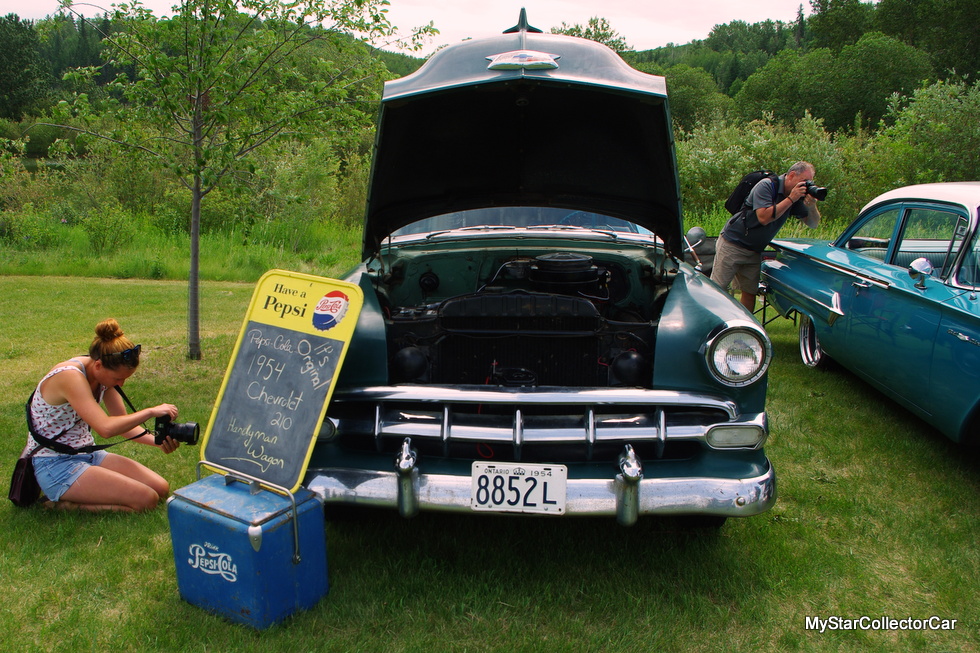 Lara's historical side was satisfied with the evidence so her goal now is to preserve the integrity of this old wagon. Basically this means she wants to keep it original because it's a piece of history so you won't  see any serious cosmetics done on the '54 Chevy. Lara said she'll probably clear coat it to preserve the metal but that wear and tear will remain.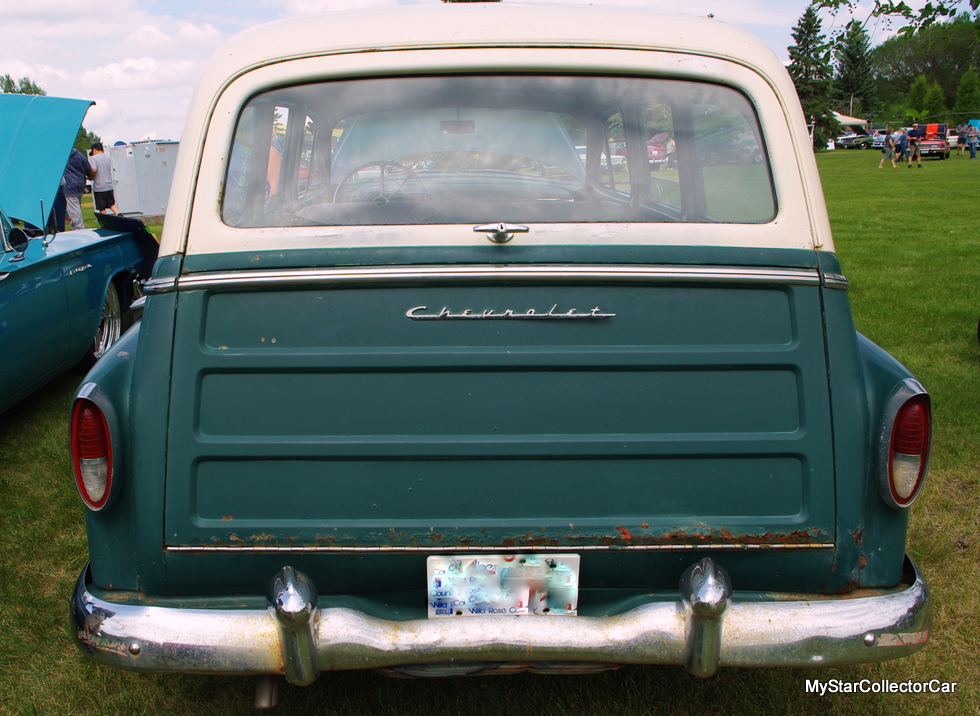 She sees things like the bullet holes in the glass and the rough paint as a part of this car's biography so any attempt to fix that is anti-history. Lara's going to add to the car's heritage because it was used as a wedding car (her own) and that makes it part of her family history.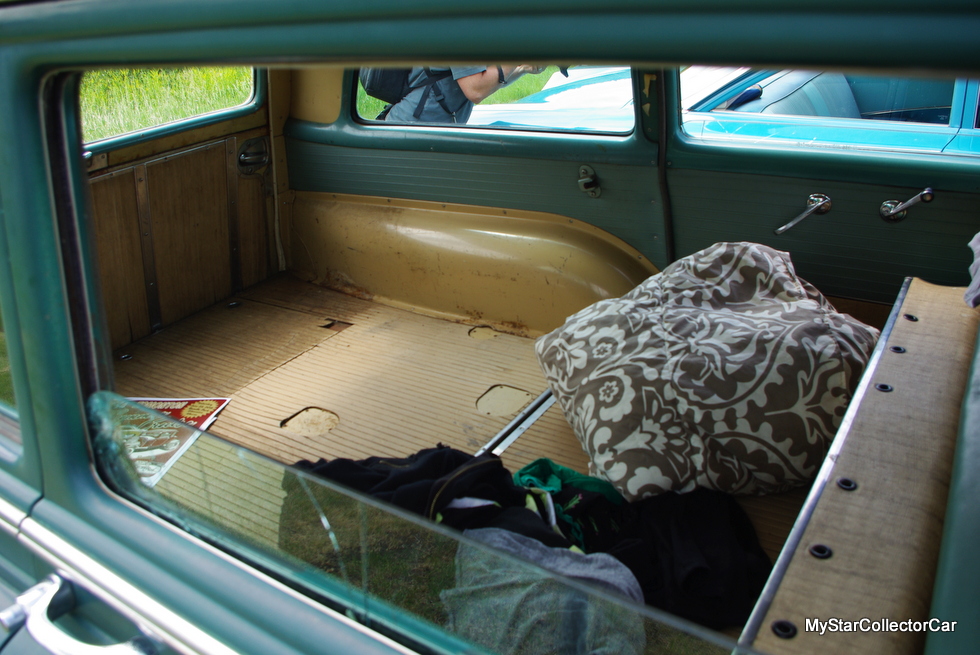 Lara is completely fearless behind the wheel of this car. She's only been driving for a few years but Lara said "it's just perfect to drive—she feels like she's brand new". Her biggest problem is a wonky speedometer so she's never really sure of her speed but she "definitely keeps up on the highway".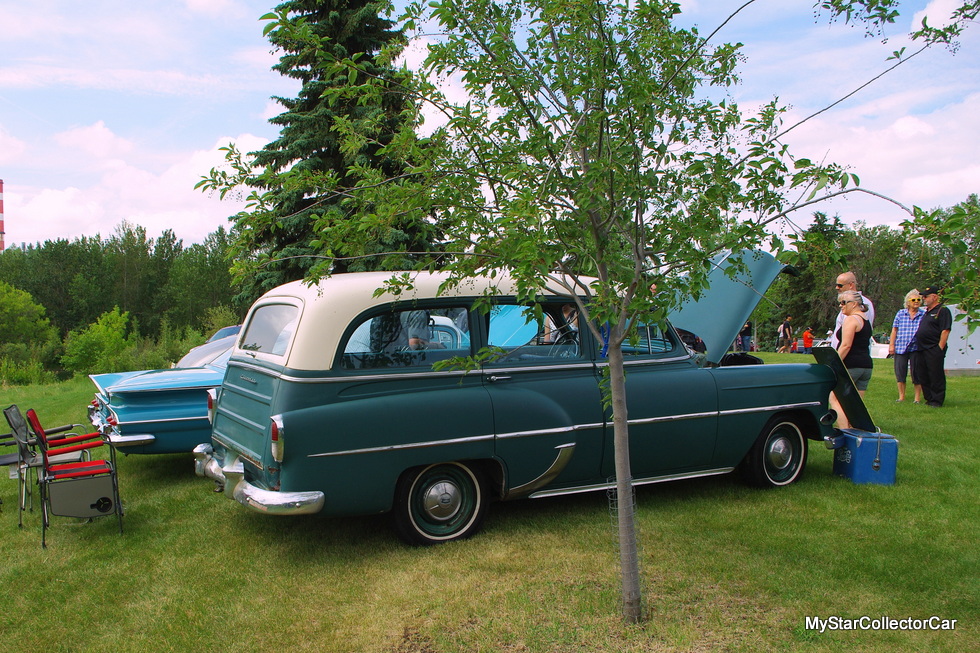 The final clue to Lara's connection comes from its nickname—she calls it "Not So Fancy Nancy" (her mom's name is Nancy) so her connection personal connection to this '54 Chevy wagon is complete. 

    

By: Jerry Sutherland

Jerry Sutherland is a veteran automotive writer with a primary focus on the collector car hobby. His work has been published in many outlets and publications, including the National Post, Calgary Herald, Edmonton Journal, Ottawa Citizen, Montreal Gazette, Saskatoon StarPhoenix, Regina Leader-Post,  Vancouver Sun and The Truth About Cars. He is also a regular contributor to Auto Roundup Publications.

Please re-post this if you like this article.