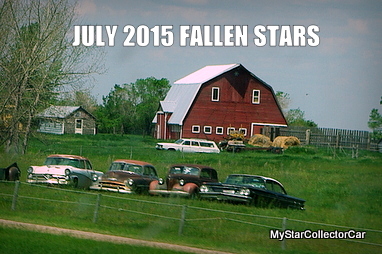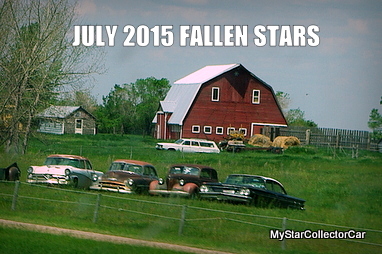 JULY 2015 FALLEN STARS: THE HIDDEN GLORY FOUND IN A GOOD CAR CROP
Car crops may become the passenger pigeon of the 21st century because they have become less welcome than a toxic waste dump in any given neighborhood.
There are still pockets of car crops beside less well travelled secondary you plan on a big car crop beside a major highway then lawyer up before the first old car arrives.
This is one of those "Custer's last stand" moments because your proposed car crop has a better chance of taking root on the moon than in an area beside a well-travelled highway.
Nobody loves the hidden glory in a good car crop more than every car guy but reality is cruel so you'll see fewer—not more of them.
For past MSCC Fallen Stars please click here.
CLICK HERE to Like us on Facebook
CLICK HERE to Follow us on Twitter
CLICK HERE to Follow us on Pinterest
Please re-post this if you like this article.