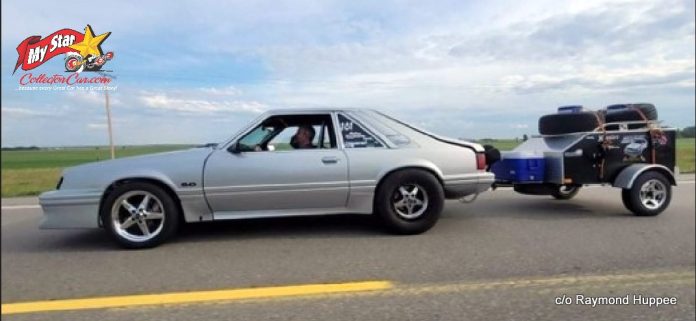 The Fox Body Mustang era is arguably one of the most popular phases in Blue Oval pony car history. Fox Body Mustangs were built from 1979-93 and assembled a large legion of fans during that time frame.
Fox Body Mustangs evolved into a performance vehicle over the years, including the SVO models built between 1984 and '86.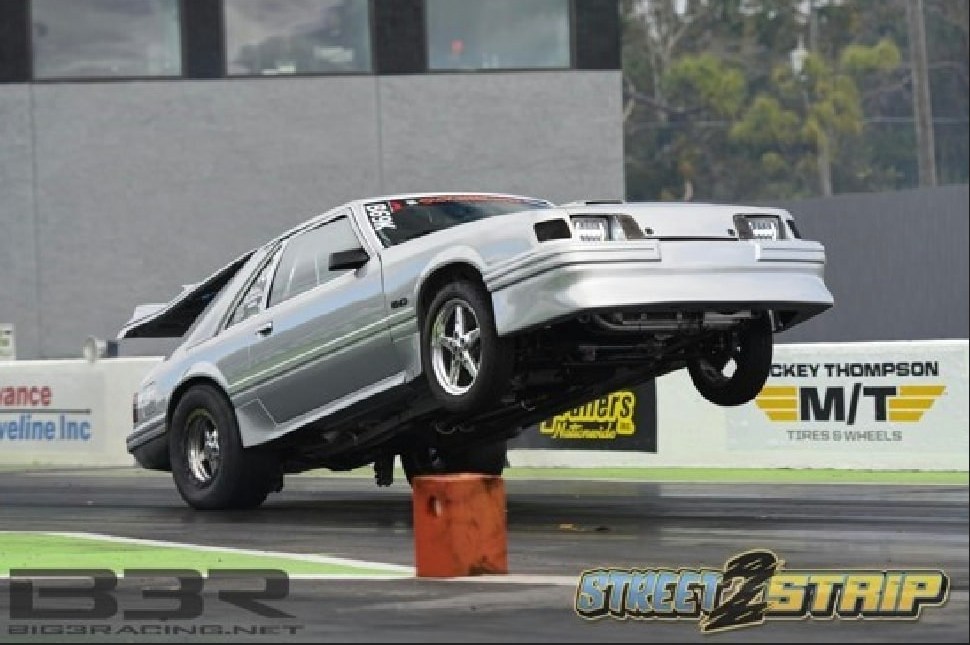 Raymond Huppee owns a 1984 Mustang SVO tribute car–but not just any SVO tribute car-because his '84 Mustang rocket now sports a muscled-out small block donated by a 2015 Ford F-150 pickup that was written off at roughly 1000 miles.
Raymond is a dyed-in-the-wool car guy whose tastes range from mild (VW Thing) to wild (his outrageous Mustang). He is totally immersed in the car hobby and dedicates most of his spare time to working on vehicles or volunteering for a major annual car show in his community when time permits.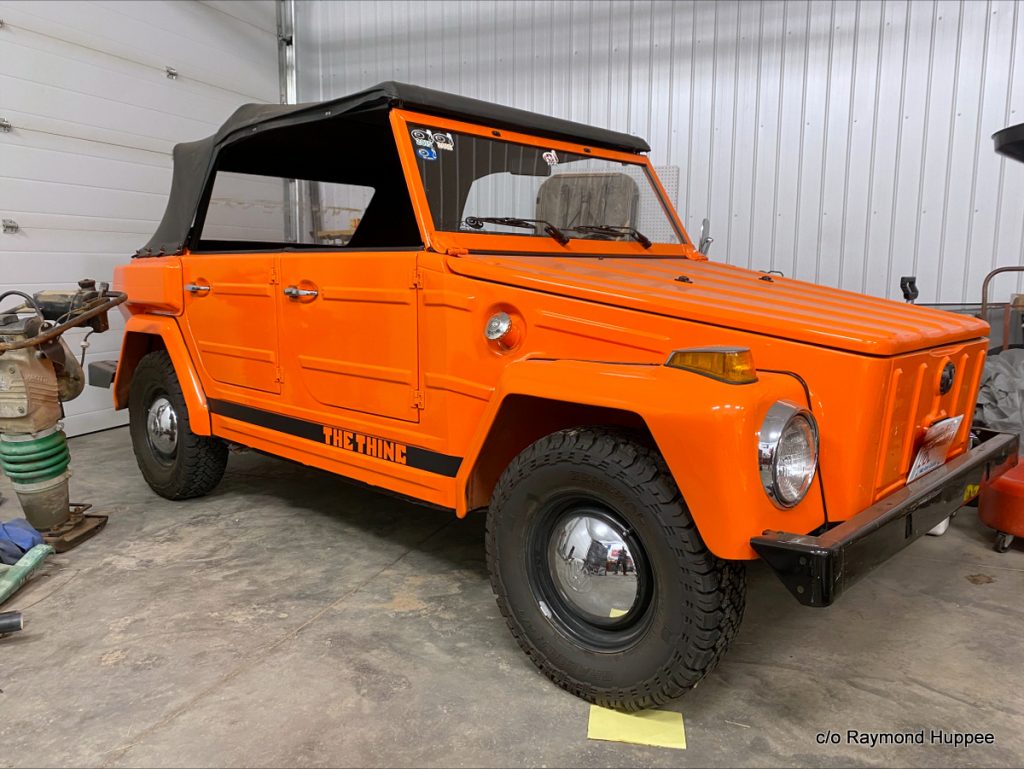 Raymond told MyStarCollectorCar he has owned the Mustang for about 5 years and took roughly a year to construct the car for street and track use. The main reason is Raymond enjoys both kinds of driving experiences and combines highway trips with racetracks in Drag n Drive events on both sides of the Canadian and American border.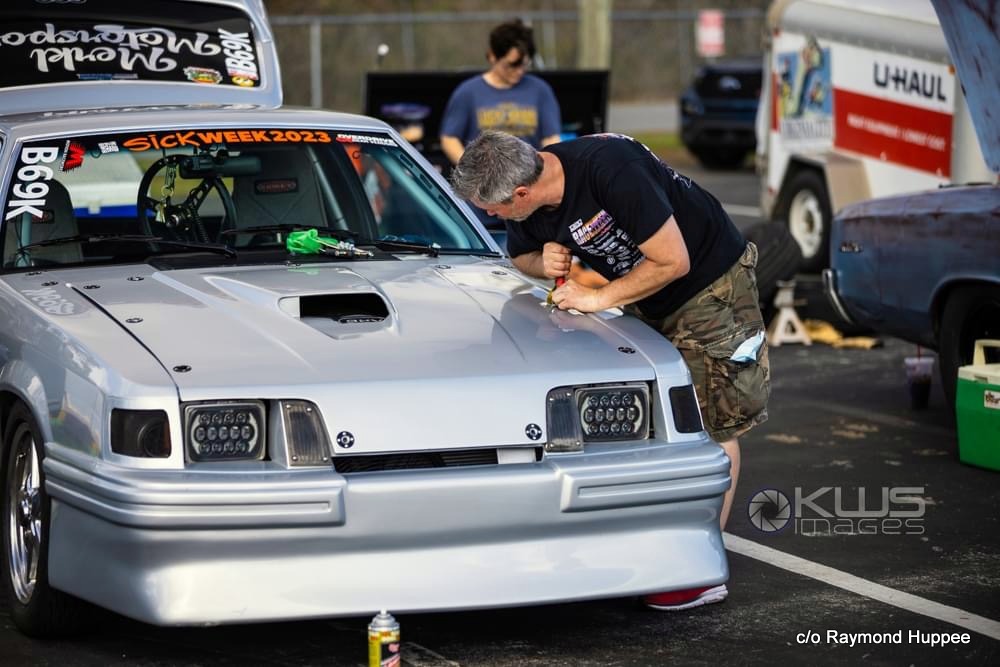 The major rule in a Drag n Drive event is participants must drive their vehicles from one track to another without the use of a trailer. Bear in mind these vehicles are primarily suited for drag strips and not highways, so it becomes a major challenge for participants to drive from track to track over hundreds of miles during the Drag n Drive competition.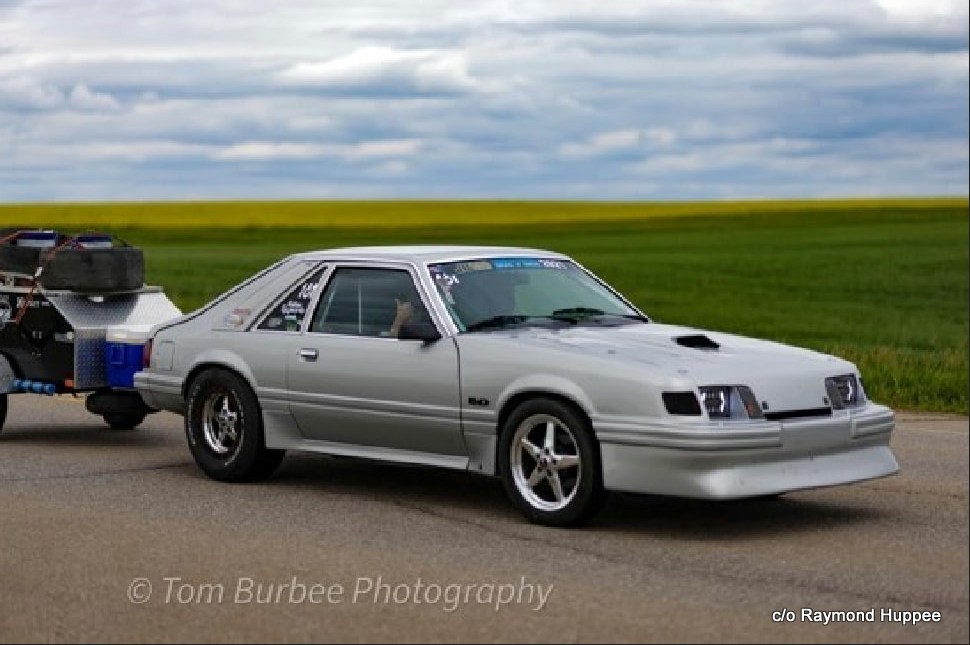 Raymond is a creative and talented car guy who built his Mustang to handle the rigors of the highway and drag strip competition while dialing in a street version for the open road and a competition version for the track. All in the same car.
He told MyStarCollectorCar the Mustang delivers an astounding 743 horsepower at the rear wheels in street form, while its track horsepower is an incredible 1300 horsepower at the rear wheels. Either way, this pony can gallop on both road and track.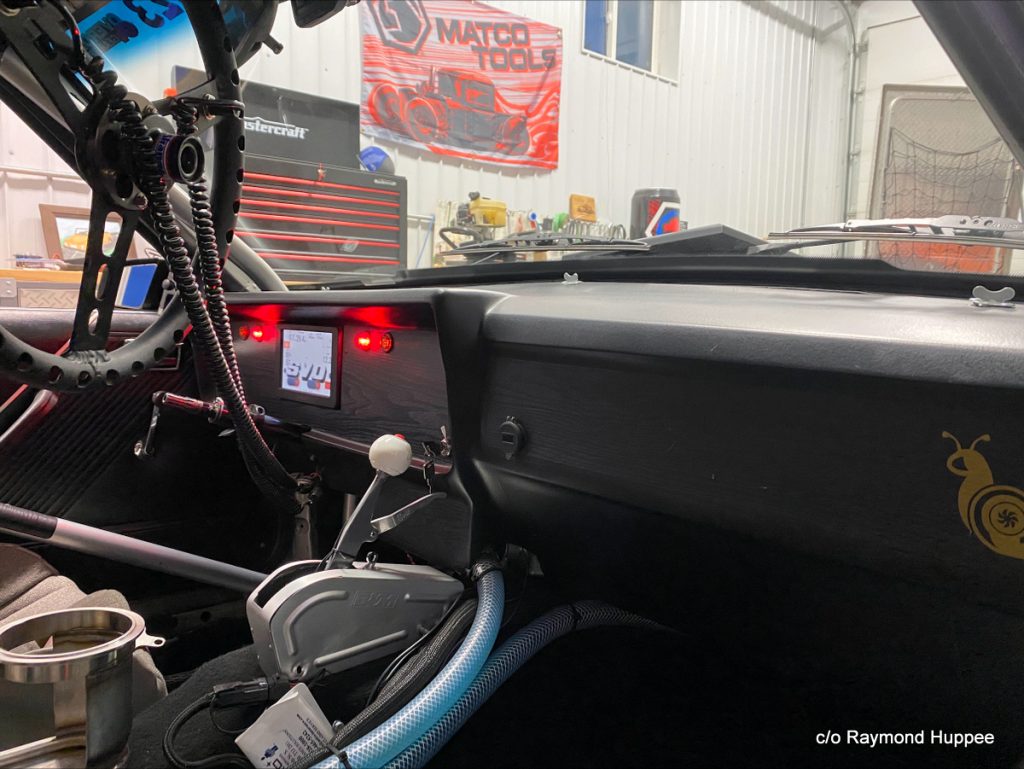 Raymond devised a dual fuel system for his Mustang, including two fuel tanks, one for race fuel and one for street fuel, along with two separate fuel pumps built for the same purposes. The result is a more efficient switch from track to street purposes for Drag n Drive events.
This past winter, Raymond competed in Sick Week, a relatively new Drag n Drive event that includes a 5-day drive though Florida from track to track. He trailered his Mustang to Florida from his Alberta Canada home but is good friends with two-time Sick Week stick shift champion Richard Guido, a fellow Albertan who drove his 1965 Pontiac GTO from Canada to Florida for the second year in a row.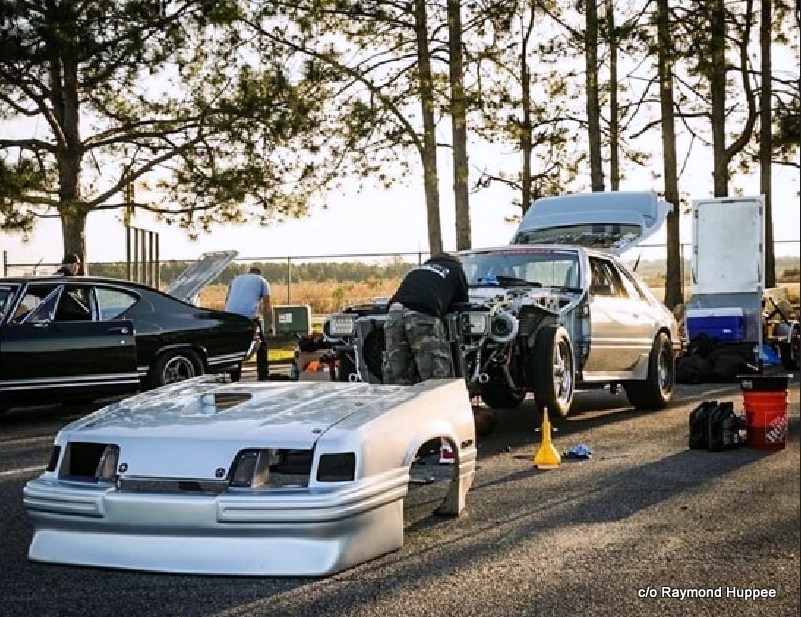 Raymond enjoyed enough race success during Sick Week to earn an automatic berth in the 2024 competition and is once again scheduled to compete in Miles of Mayhem this summer, a Western Canadian Drive n Drag event that covers hundreds of miles in Alberta and Saskatchewan.
On a side note, the lightning-fast Mustang took first place in its class, along with a Best Engineering award, at the 2023 Calgary World of Wheels show because of its build quality.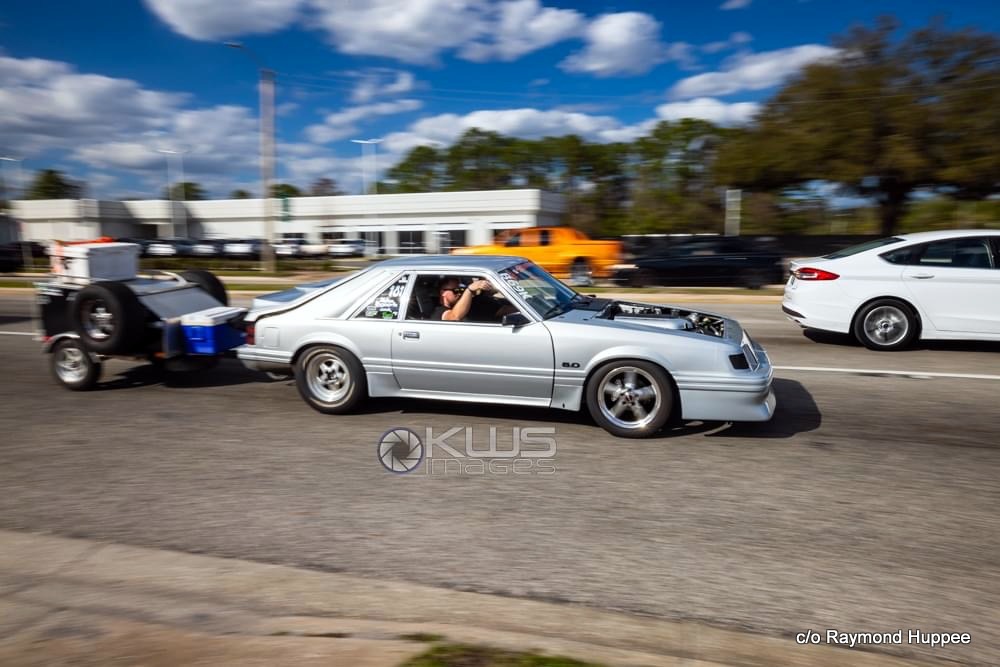 BY: Jim Sutherland
Jim Sutherland is a veteran automotive writer whose work has been published by many major print and online publications. The list includes Calgary Herald, The Truth About Cars, Red Deer Advocate, RPM Magazine, Edmonton Journal, Montreal Gazette, Windsor Star, Vancouver Province, and Post Media Wheels Section.