MSCC NOVEMBER 6 STAR OF THE WEEK: AMC MATADOR COUPE—THEY WERE CUTTING EDGE 70S STYLE AT ITS FINEST
AMC had quite a renaissance in the early to mid-70s.
There wasn't a styling road they were afraid to go down so they produced some really interesting cars during the Me Decade 1970s.
One of the AMC highlights of the 70s was the Matador because it was not only a very fast and functional police car—it was also a competitive race car on the NASCAR circuit.  
The MSCC Star of the Week is the AMC Matador Coupe–cutting edge 70s style.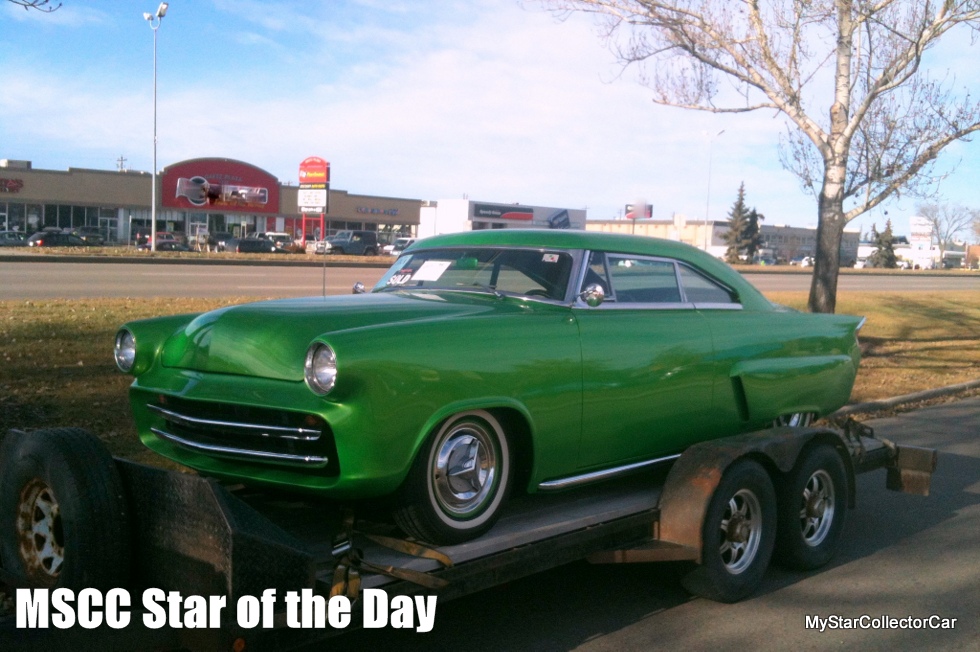 MSCC NOVEMBER 5 STAR OF THE DAY: '53 FORD CUSTOM COUPE—RETRO COOL NEVER LOOKED COOLER
The best part about the old car hobby is the spontaneity. 
You never know what's around the next corner or stopped at the next traffic light so if you're lucky enough to be packing a camera you'll strike gold.  
Occasionally you'll spot something like a 60s inspired custom with a 1st Gen 392 Chrysler hemi, Rambler seats, '56 Olds wheel covers, pushbutton Torqueflite transmission, '60 Chrysler taillights,'54 Mercury roof  and a GM Synergy Green Metallic paint job.     
This MSCC Star of the Day '53 Ford custom coupe is all of that—retro cool never looked cooler.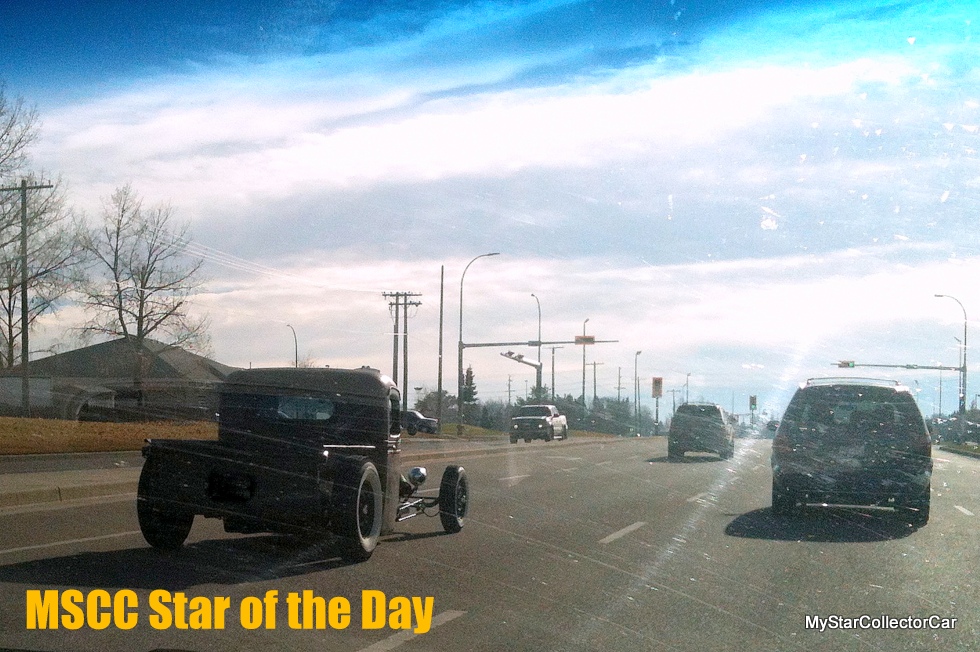 MSCC NOVEMBER 4 STAR OF THE DAY: THE UNMISTAKABLE PROFILE OF A RATTIE
Autumn is a season full of shifts in the sun's angle.
The longer you get into it, the more that angle of the sun shifts south when you live in the Northern Hemisphere because we're literally tilting away from it as we approach winter.  
These changing angles of the sun makes spotting cars more difficult—especially through a dirty windshield but some vehicles really stand out in any kind of light.    
Vehicles like this MSCC Star of the Day because it's the unmistakable profile of a rattie.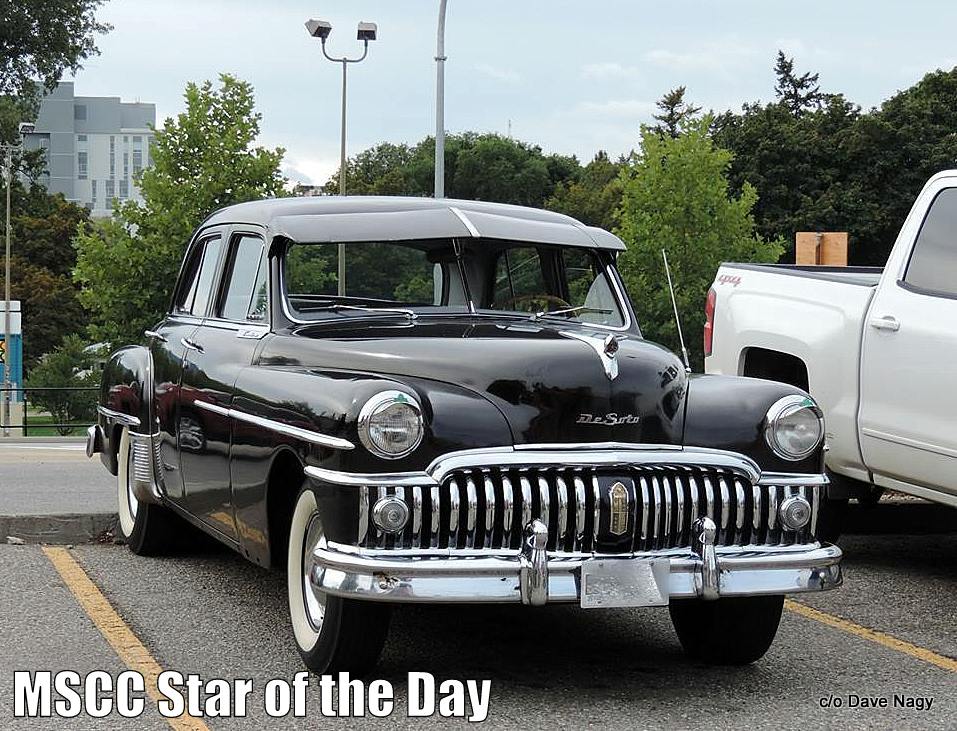 MSCC NOVEMBER 3 STAR OF THE DAY: '50 DESOTO—THIS ONE KEPT ITS GRILL
The custom car hobby really took off in the early 50s.
There were many reasons why—Ford had just introduced their 'born to customize' shoebox Fords and ultra-cool Mercs plus Caddy V-8s and Chrysler 1st Gen Hemis were showing up in wrecking yards.
Other cars contributed to the early 50s custom game in a big way and the toothy DeSoto grill was a coveted prize for any project so you rarely saw one on an actual DeSoto after a few years.   
This MSCC Star of the Day '50 DeSoto actually kept its grill.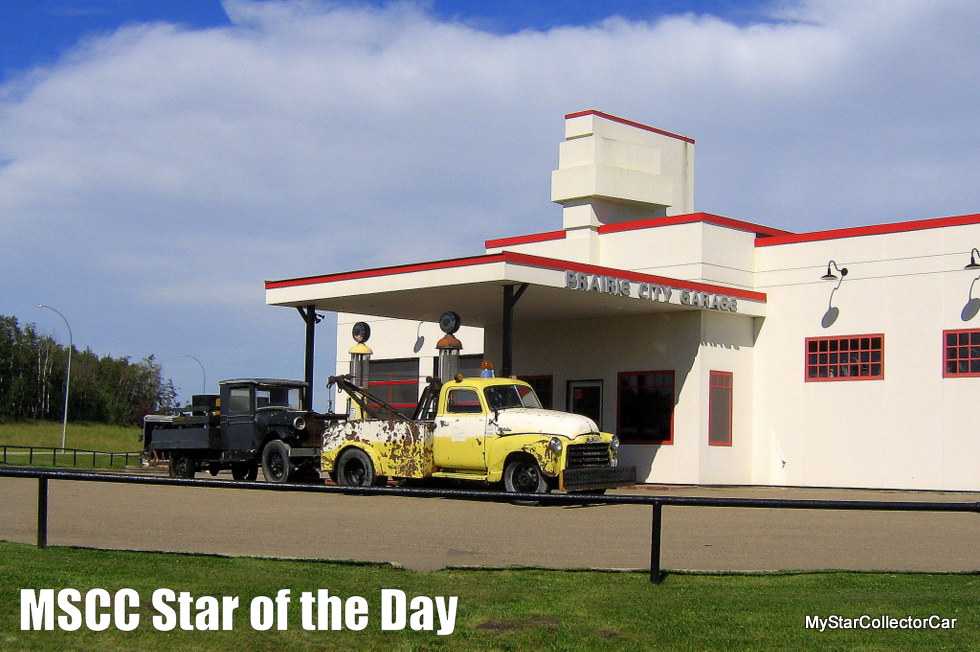 MSCC NOVEMBER 2 STAR OF THE DAY: OLD SCHOOL GMC TOW TRUCK—LONG BEFORE ROLL-BACK RAMPS
Modern tow trucks are a huge step up on the old cable and winch trucks of the past.
They're a lot friendlier to the undercarriage of your car because they'll roll back to your front wheels and haul the whole unit up a gentle incline onto a wide bed.
New tow trucks take most of the adventure out of a routine job because they don't put all the weight  on something flimsy—like your bumper.
This MSCC Star of the Day GMC is an old school tow truck built long before roll-back ramps.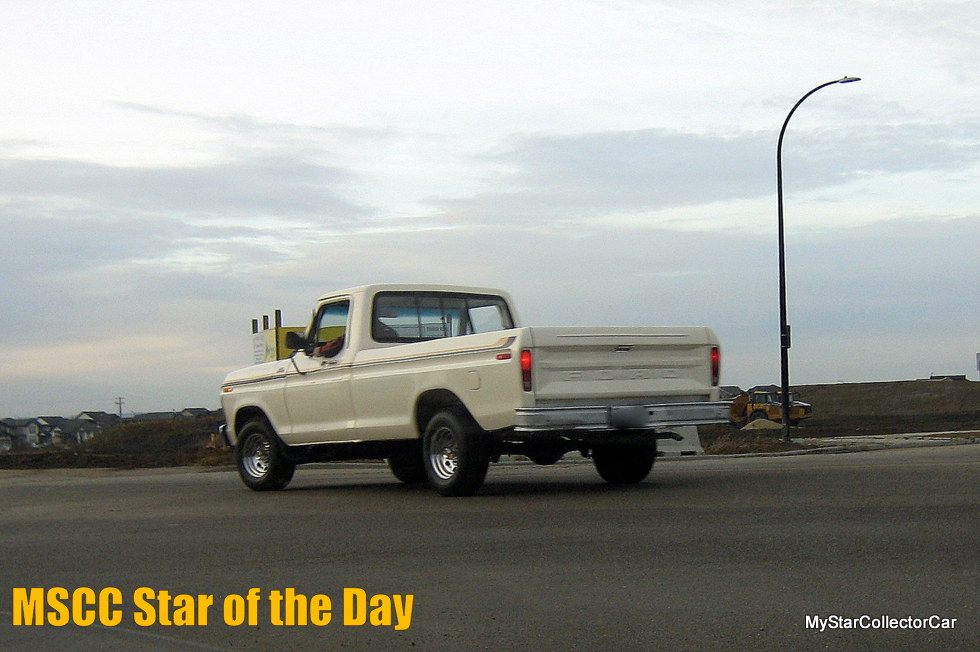 MSCC NOVEMBER 1 STAR OF THE DAY: CLASSIC FORD TRUCK–IT BRIGHTENED UP A GREY FALL DAY
This October has been pretty typical.
The days have been cooler than seasonal and the clouds have been more of a factor than anyone with an aversion to gloomy weather can comfortably absorb—but there have been a few highlights.
All of them had four wheels.
This MSCC Star of the Day Ford pickup in traffic yesterday definitely brightened up a grey fall day.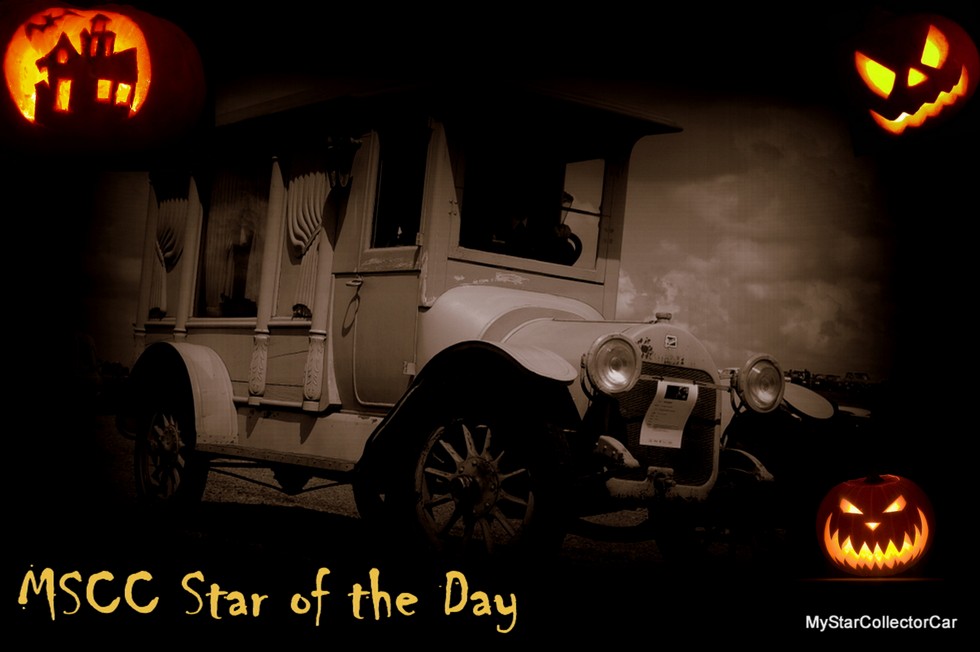 MSCC OCTOBER 31 STAR OF THE DAY: 1916 BUICK D-4 ONE-TON HEARSE—YOU DIDN'T EXPECT A CUTE LITTLE CAR DID YOU?  
There are certain absolutes to Halloween. 
You're going to see pint-sized costumed kids on your doorstep looking for handouts, you're going to see costumed adults at Halloween parties and you're going to see a lot of lit-up carved pumpkins and skeletons.
Hopefully you'll see a vintage hearse to mark the occasion.
Fear not because this Halloween MSCC Star of the Day is a 1916 Buick 1-ton hearse—you didn't expect a cute little car did you?
CLICK HERE to Like us on Facebook
CLICK HERE to Follow us on Twitter
CLICK HERE to Follow us on Pinterest
Please re-post if you like this article.