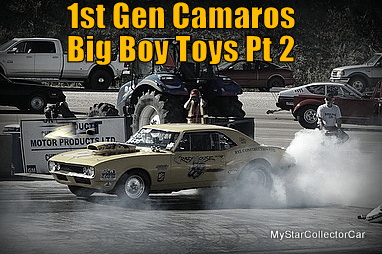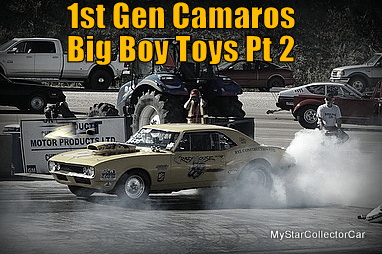 Part 1 of this series discussed the magic of Christmas and how it was found primarily in our childhoods.
The idea of toys gets less important as we get older and we find fewer reasons to get excited about toys-unless they are toys for grownups.
Part 2 in this Christmas series is about the first-generation Camaro, arguably one of the most popular toys ever made for big boys.
Sure a slot car set was an amazing gift for Christmas when we were kids, but could a kid's toy car set even compete with a real car like a Camaro in adulthood? Every car guy in his right mind will say absolutely not to this question.
The first-gen Camaro was a huge deal for many of us when we were kids. The General joined the Pony Car Wars in a big way with the 1967 Camaro and all of car world took notice at the time.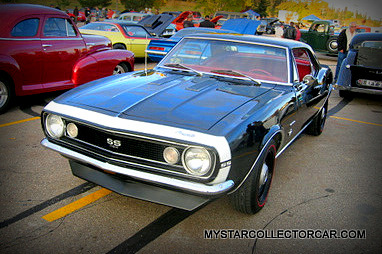 General Motors may have come late to the pony car scene, but the Camaro was ahead of its time when it arrived on the scene. The car oozed sex appeal and wreaked havoc on the raging hormones of every impressionable young car guy in North America.
Many of us were too young to drive, but the Camaro affected us in a visceral way; one we thought was the exclusive domain of Samantha, Jeannie and Mary Anne in the 60s.
We fell in love with the Camaro and had as much chance to own this car as we did to go on a date with any of the aforementioned TV hotties at the time.
The Camaro had a powerful effect on all of us during its maiden run and the feelings never died for many car guys, even much later in life. The Camaro remained the stuff of dreams for many car guys and eventually they had an opportunity to own one.
These days a first-gen Camaro nearing its 50th year since it first left the dealership is still a beauty for many car guys. To say they aged gracefully is a massive understatement because the original Camaro has remained ageless for its many worshippers.
The market for first-generation Camaros has grown to a level where they have been reproduced by aftermarket companies that even specialize in complete body shells. You can actually own a brand new first-generation Camaro body shell.
The rest of the car can be built to custom specs from a wide variety of choices when it comes to brakes, suspension, steering and, above all, power choices. Today a first-gen Camaro can be anything you want and can afford when it comes to choices.
It is sort of like being marooned on a tropical island with a beautiful witch, genie and farm girl all at the same time for today's Camaro enthusiasts because the choices are excellent in either situation.
Even better, this island has no Gilligans on it.
Jim Sutherland
CLICK HERE to Like us on Facebook
CLICK HERE to Follow us on Twitter
CLICK HERE to Follow us on Pinterest
Re-post this article if you like it…thanks.