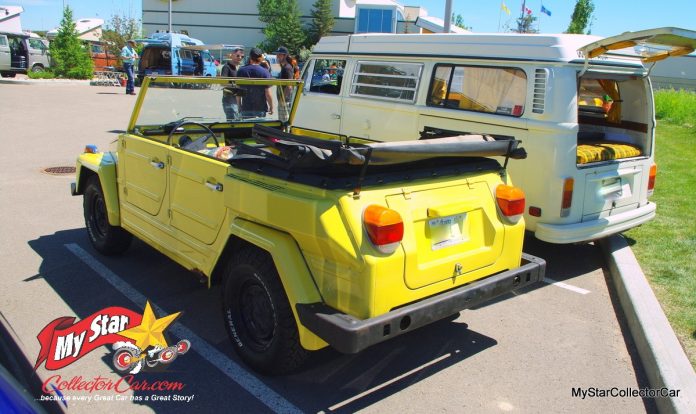 A little history for this Volkswagen family: Miranda and Dustin Kroutil met in high school when Dustin owned a VW Beetle.
They became a couple, eventually got married, and started a family together, while the two of them became immersed in the original air-cooled VW Beetle culture.
MyStarCollectorCar touched on the Thing in a recent article about VW's version of the original Jeep, a small military (and later civilian) vehicle made famous for its role as a World War Two mode of transportation under rough road conditions. The VW Thing was based upon the Beetle platform and massaged into a sporty off-road vehicle that offered many of the same features of the Jeep-give or take the Thing's air-cooled two-wheel drive powertrain.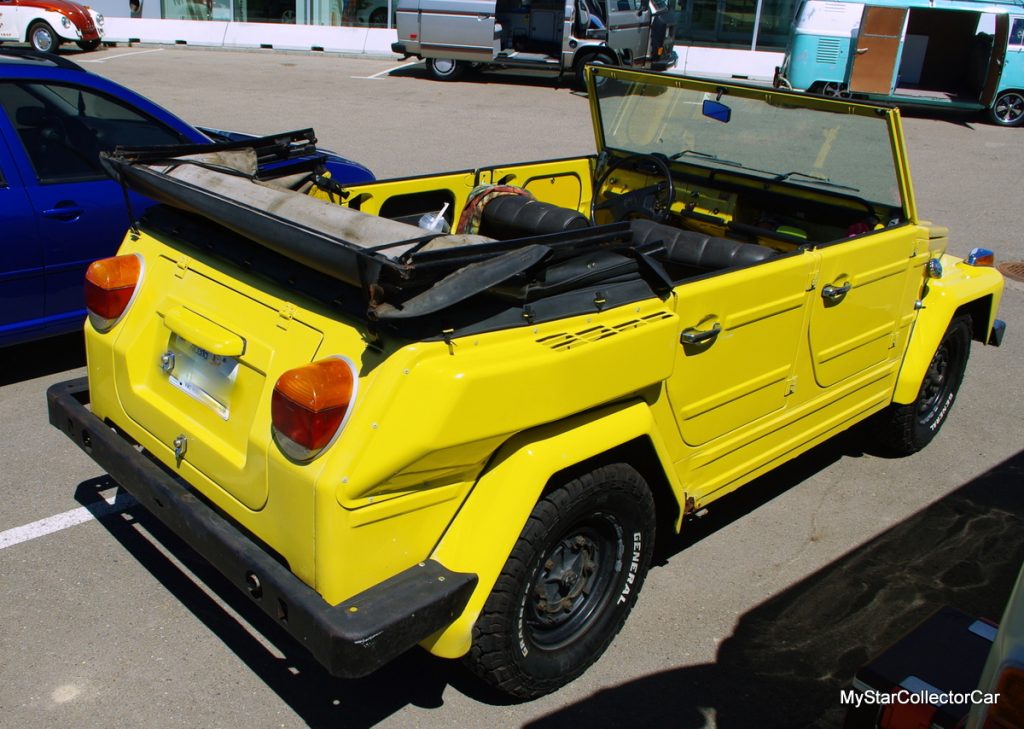 The VW Thing was offered in the North American market for a brief time (1973-74), although it enjoyed a longer production run in the international market (1968-83) because well-known VW and Corvair legal assassin Ralph Nader had enough political influence to kill the Thing in the United States.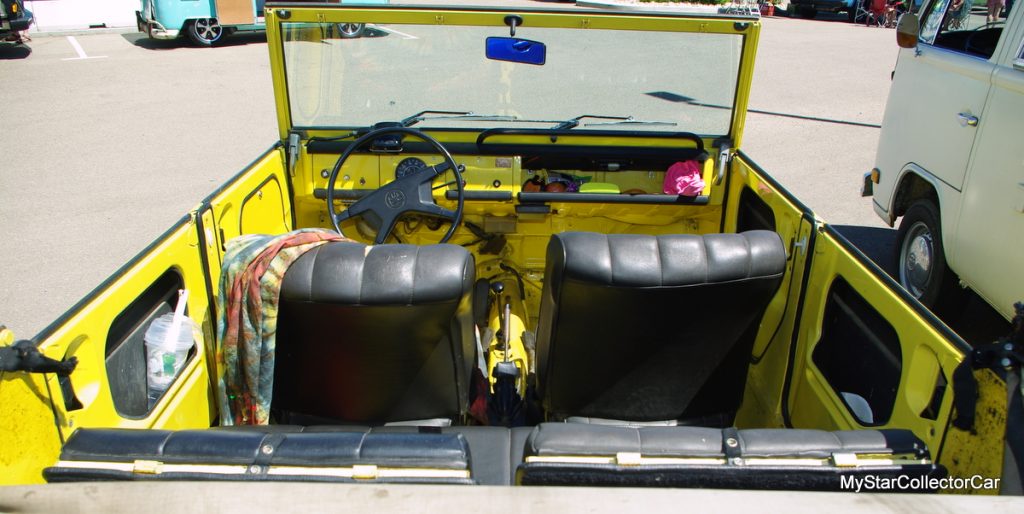 Consequently, a 1974 Thing is a rare sight in North America because the United States and Canada are joined at the hip when it comes to major automotive policy, so Miranda's '74 Thing is a rare beast in 2021. The powertrain upgrades made by Volkswagen by 1974 are noticeable in the Thing, a vehicle that is comfortable at highway speeds, according to Dustin, possibly because their Thing also has a dual-carb setup.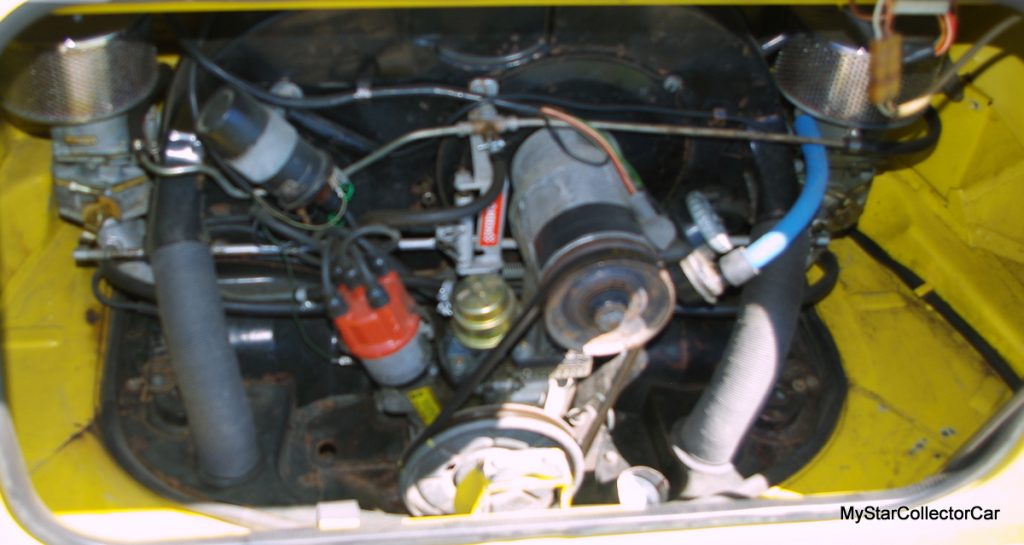 As mentioned, Miranda and Dustin have owned numerous vintage Volkswagen models over the years, including 1969 and '71 Volkswagen Type 2 buses they sold last year before they bought the '74 Thing.

The Thing required some maintenance before it was ready for the road so Dustin tackled its brakes, along with some seals to make it roadworthy. He has a few more things on his to-do list, but he and Miranda's main goal is to enjoy their Thing until the snow is ready to fly in their region.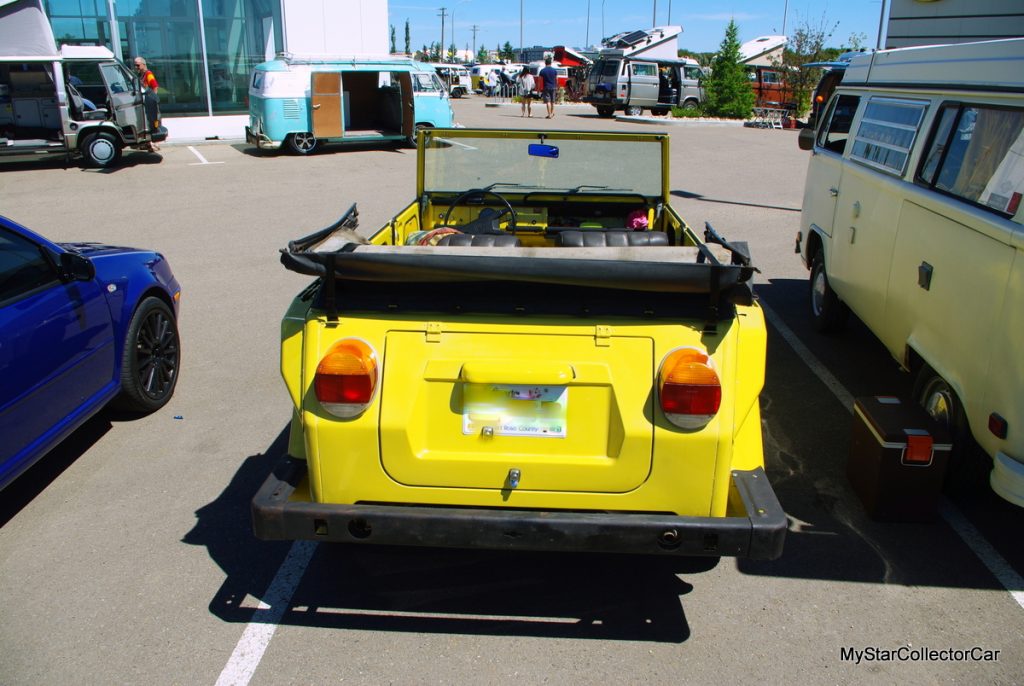 One of the Thing's unique Jeep-like features is its fold-down windshield, although Dustin mentioned he only made it about a quarter mile before he put the windshield back up on it. However, he also mentioned their Thing has no trouble attaining highway speeds, but it is not as noisy as expected-except in the back seat where windy conditions prevail in a big way, according to Dustin-and probably his kids.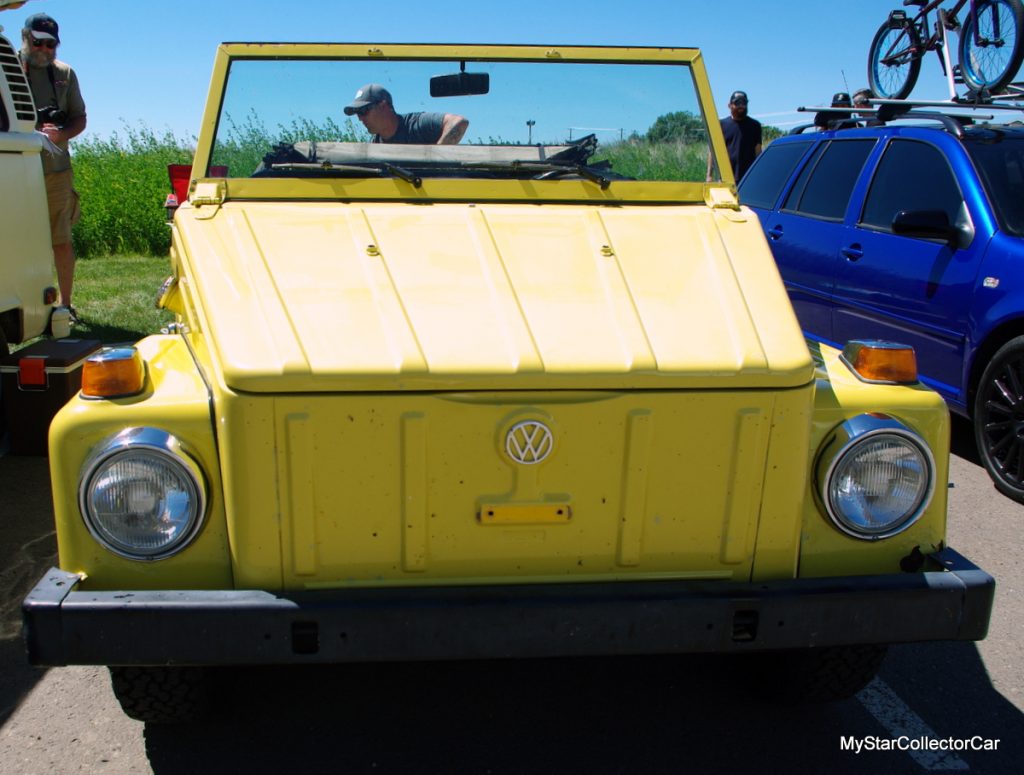 A 1974 Thing is an instant conversation piece because most people have never seen one. Miranda told MyStarCollectorCar she has gotten many "That's cool-what is it?" questions since she and Dustin became its new owners.
Thing ownership may be a brand-new concept for Miranda, but she and Dustin also agree with curious onlookers because these unusual vintage Volkswagen off-road vehicles are "pretty cool" for their owners as well.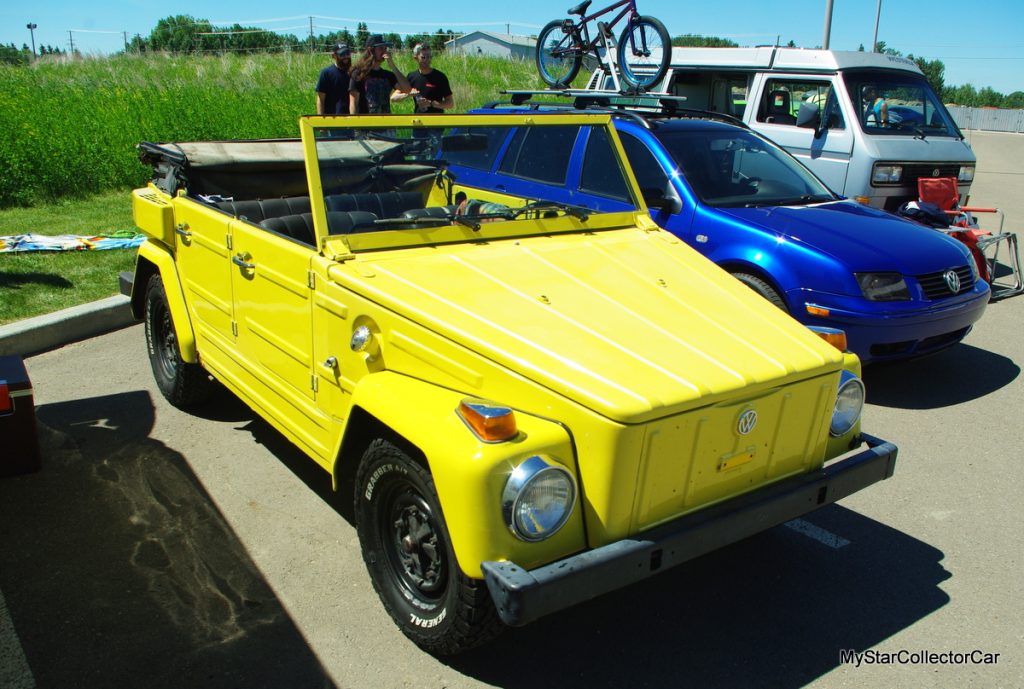 BY: Jim Sutherland
Jim Sutherland is a veteran automotive writer whose work has been published by many major print and online publications. The list includes Calgary Herald, The Truth About Cars, Red Deer Advocate, RPM Magazine, Edmonton Journal, Montreal Gazette, Windsor Star, Vancouver Province, and Post Media Wheels Section.