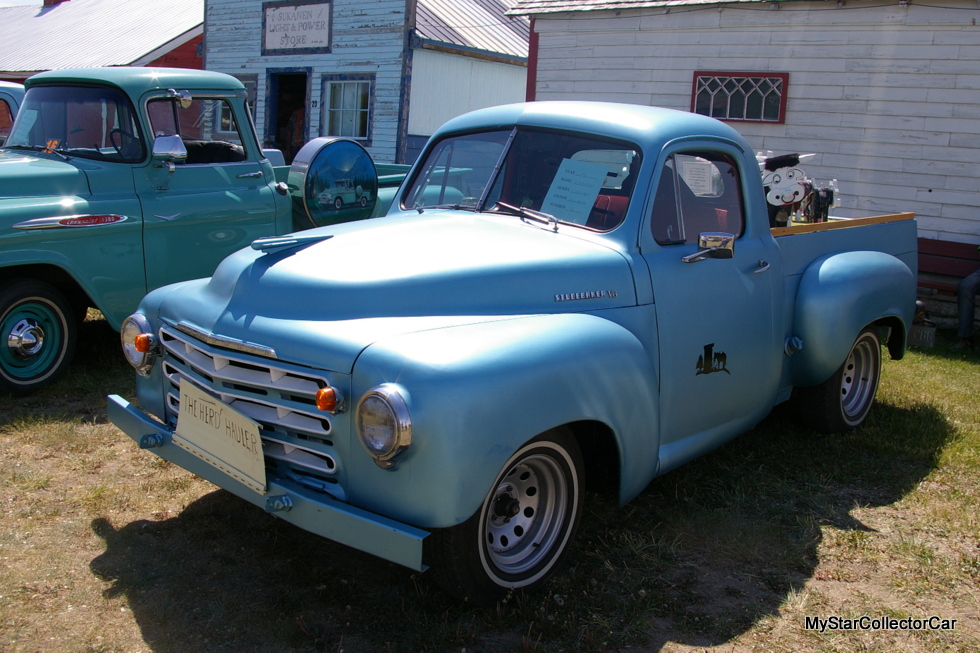 Studebaker was never one of the big dogs on the porch in the North American car manufacturing scene, but they were one of the more innovative builders.
'Small budgets begat creativity and Studebaker was a master in this department.'
The post war market marked the dawn of Studebaker's first truck built on its own platform because all previous Studebaker trucks were essentially passenger cars with a truck bed instead of a trunk on the back end.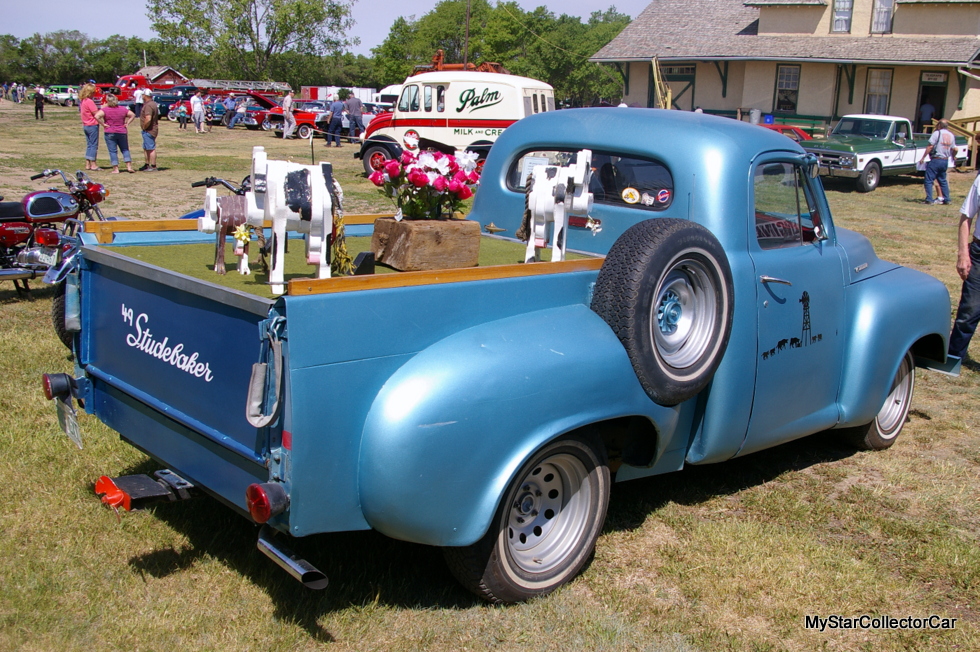 They were called the M Series Studebakers and they featured the early stages of the first foray into a more modern look for trucks with their curvier lines. The Studies were light duty pickups and not overly large trucks compared to their competitors.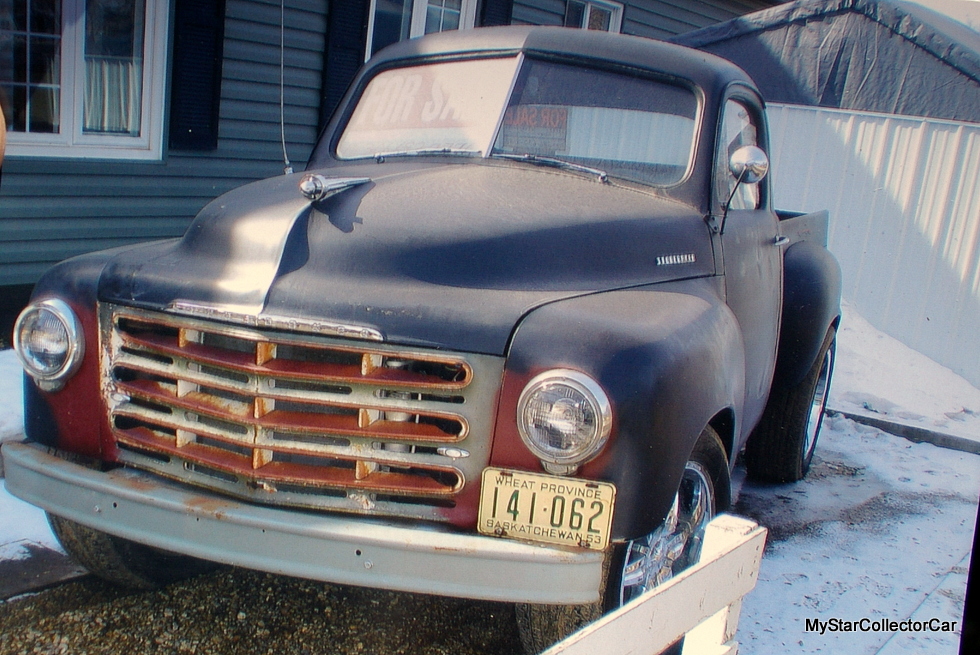 Cec Smith is old enough to remember when the first Studebaker M Series trucks hit the street in 1947 and may have been influenced by his youthful memories because he is the current owner of a 1949 Studebaker resto mod pickup truck. Cec liked the Studie truck's round fenders, among other reasons to own this unusual vehicle.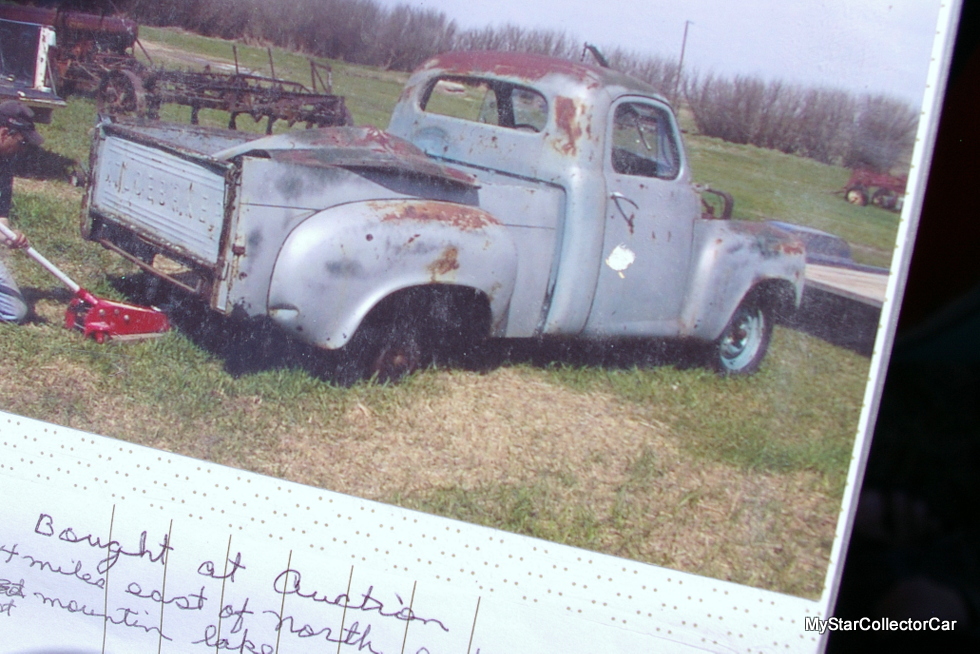 Cec is pretty handy with the wrenches, even though he spent his entire career as a milkman and never made his living as a mechanic.
However, his substantial mechanical skills came in very handy when he decided to resurrect his Studebaker pickup with a Chevy S-10 donor truck.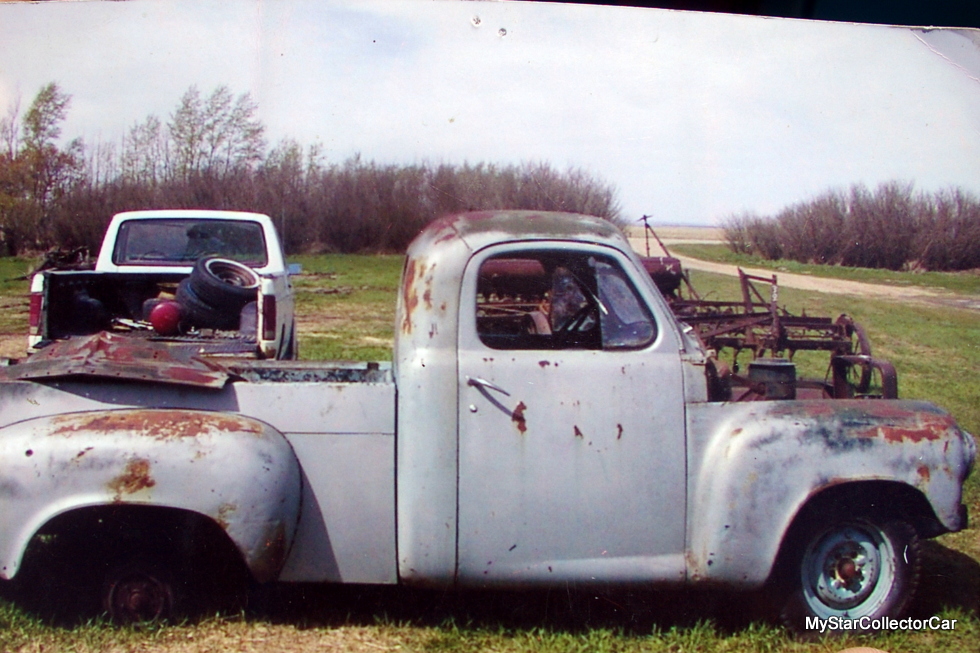 The S-10 frame is now under the Studebaker body and its Chevy V-6 is now under the hood of the Studie. The Chevy four-speed manual transmission is also in the mix for the rejuvenated Studie pickup. Cec also used the Chevy truck's dash and instrument gauges in his Studebaker.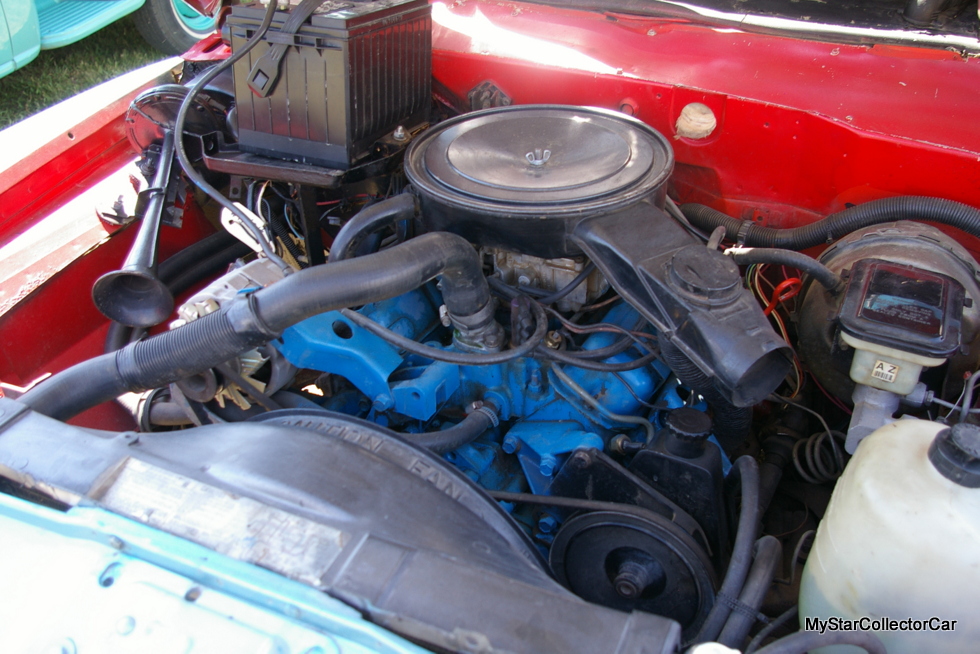 The seat was donated by a 2005 Chevy minivan where it was used as a third row seat for passengers, possibly part of a soccer team if the stereotype holds true for these kiddie haulers. The signal lights are former motorcycle lights and the wheels are custom-built because the S-10 frame is 10 inches narrower than the Studebaker body.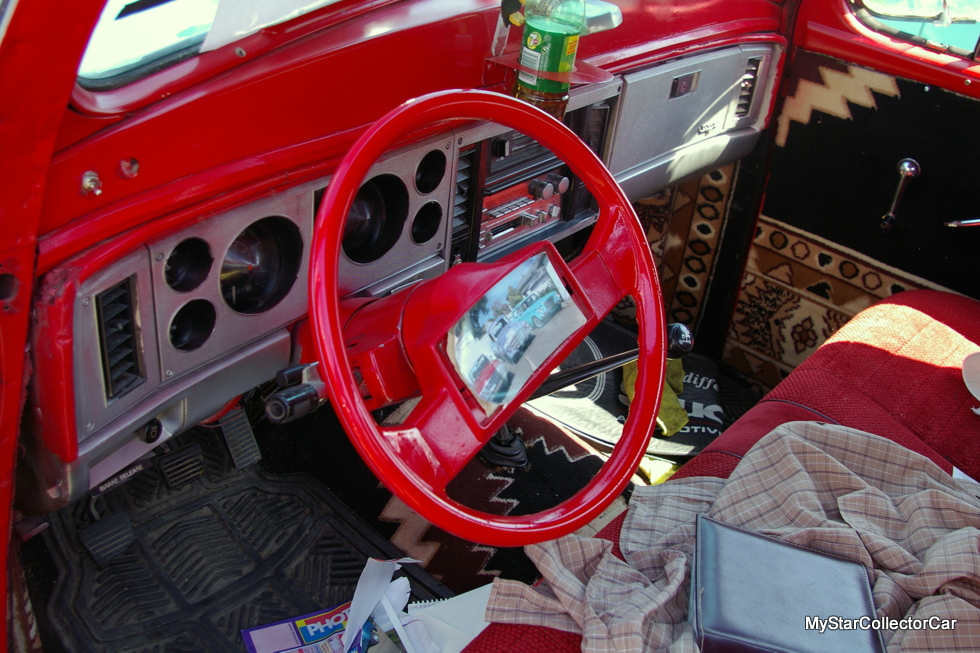 Cec moved the gas filler into the truck bed to line up with the S-10 gas tank and give the truck a cleaner look. Here is the real kicker on this project: Cec built his resto mod in just three months and he did the all of the work in a small building with a wood stove to heat it. Bear in mind Cec is well into his retirement years and tackled a build well outside of the comfort zone of most car guys much younger than him.
Cec initially painted the truck silver and later blue, which was the color of the truck when we caught up to him this past summer.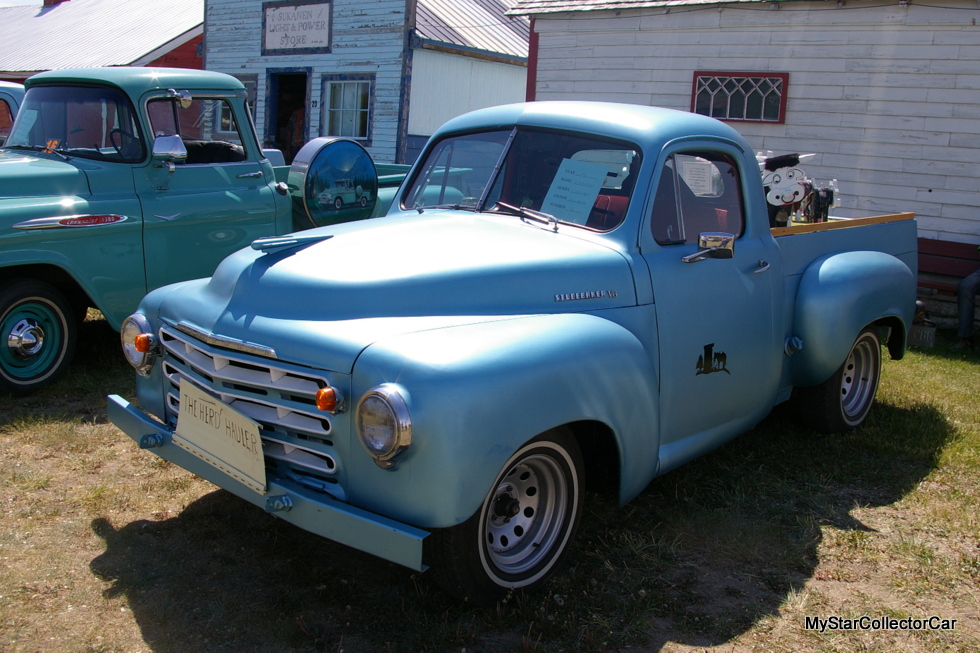 We should mention that Cec lives in a small prairie city in western Canada where winters are very long and very cold. However, winter does not faze Cec in the least because he drives his Studebaker all year round. He told us his Studie has good heat and good traction to cope with the severe winter weather in his region.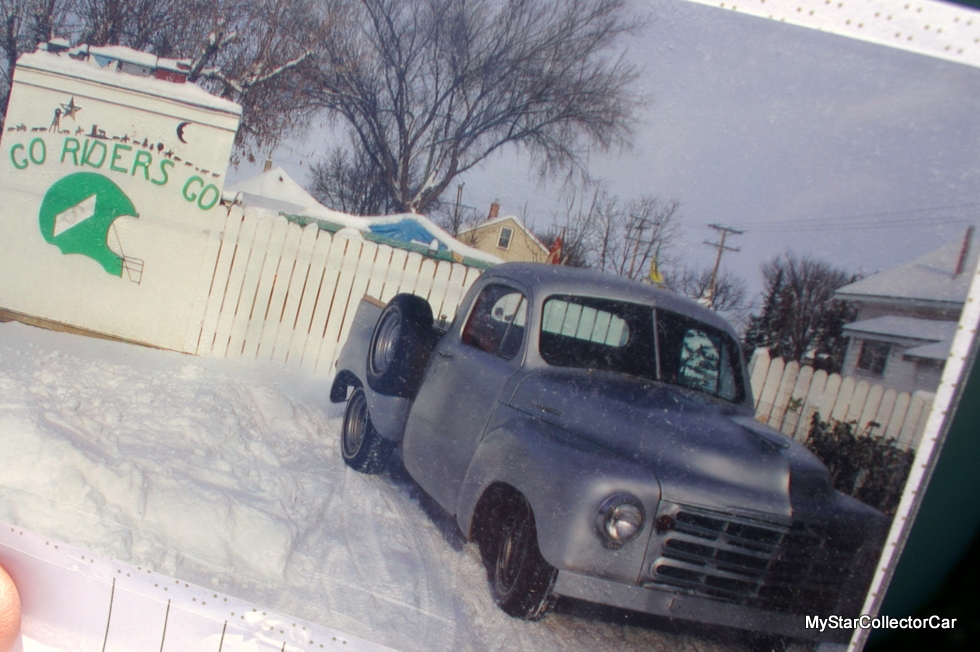 Cold winters will test the best of equipment and it is clear Cec built a resto-mod just as tough as him to cope with frigid weather.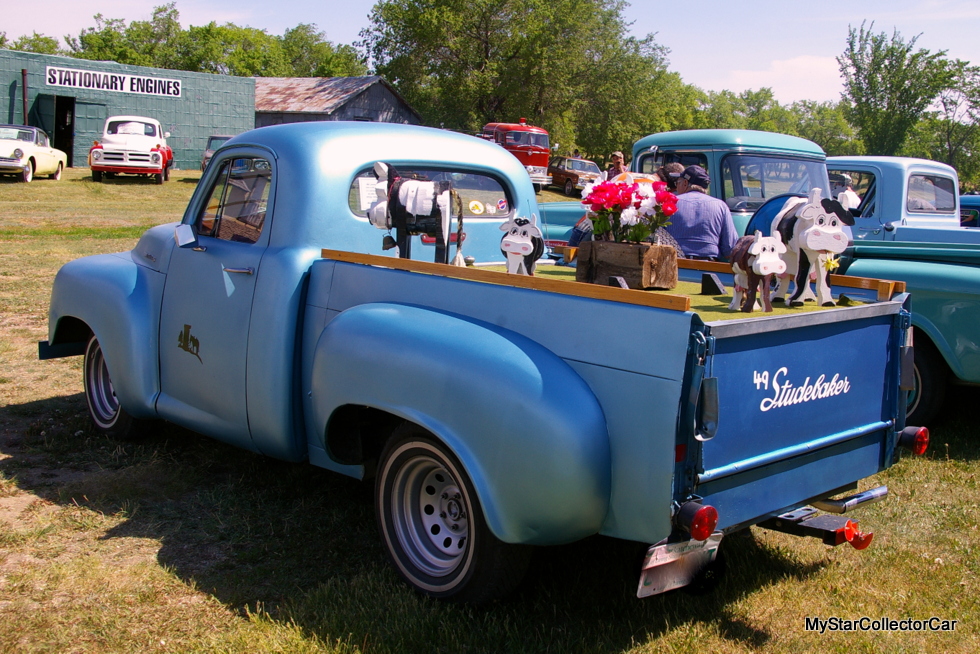 MSCC would like to salute an innovative man with a truck from an innovative manufacturer.
Jim Sutherland
CLICK HERE to Like us on Facebook
CLICK HERE to Follow us on Twitter
CLICK HERE to Follow us on Pinterest
Please re-post this if you like this article.