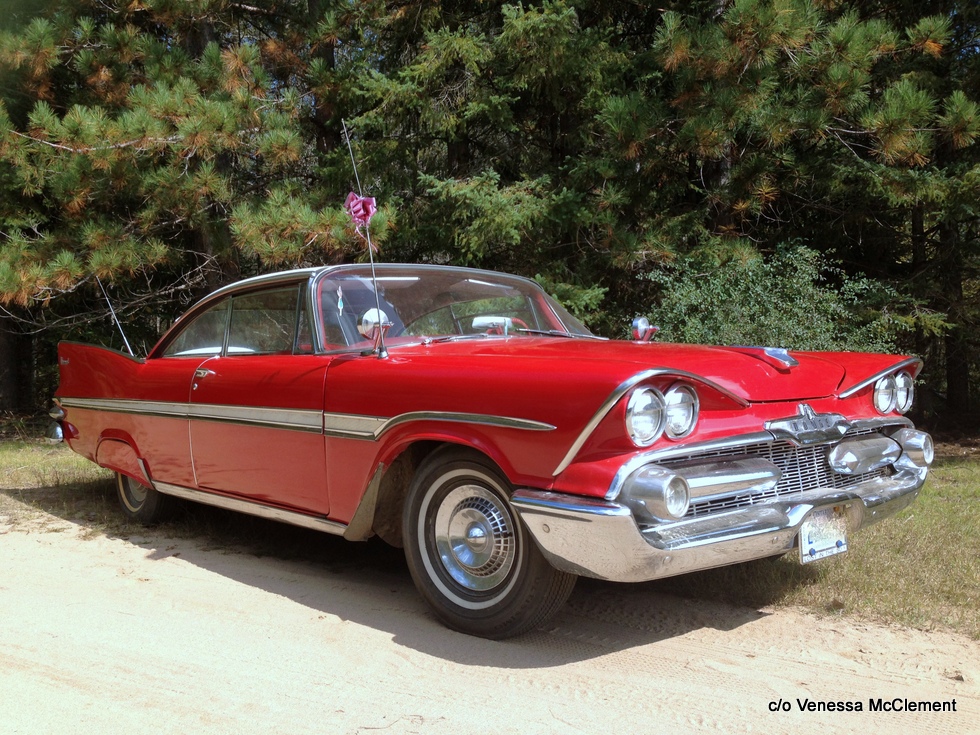 The Exner era was one of the high points in the late 1950s automotive space age styling race.
People loved the fins and Chrysler led the charge with a full array of winged warriors.
Here's a history lesson for the day—some of these Chrysler winged warriors had Canadian birth certificates.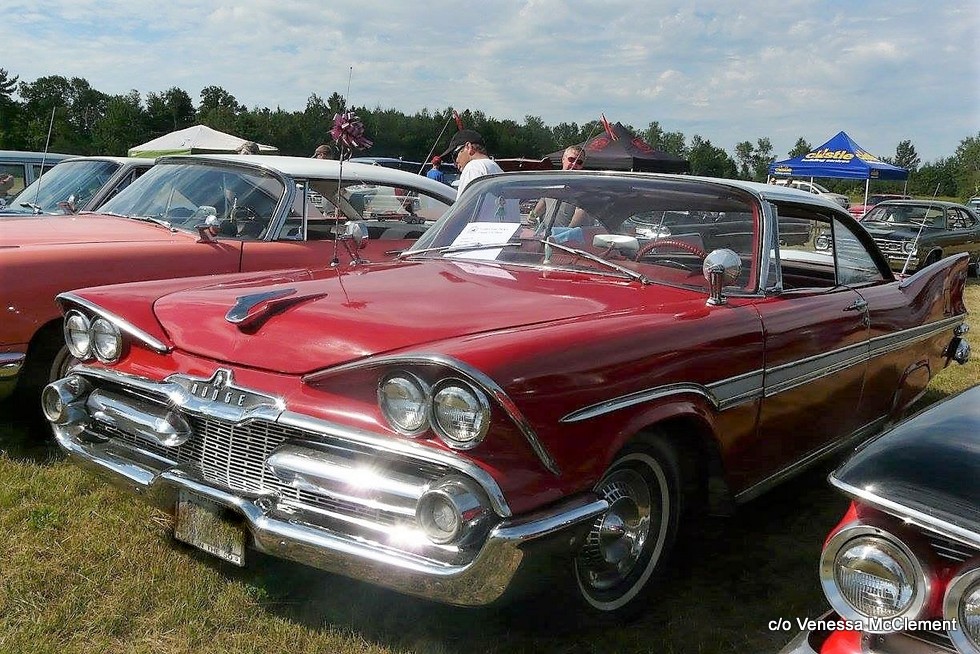 Venessa McClement is the proud owner of a 1959 Dodge Viscount two-door hardtop. These were extremely rare cars when they were new and now they're rarer than a good reason to throw a disco nostalgia party.
MyStarCollectorCar loves unique classics—a rare Canadian version of an upper-end 50s Dodge makes for a great story so Venessa answered a few questions about her Viscount.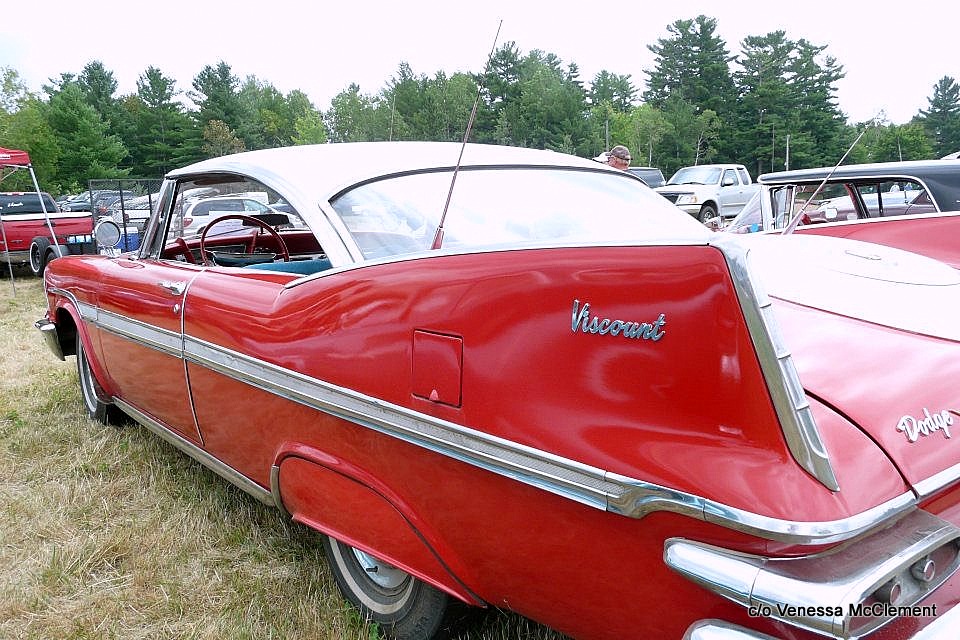 Venessa's story about her entry into the hobby is one that has been told many times: "My father and his brothers always had old cars and going to local car shows was always part of our summer traditions. I grew up around old cars and junk yards so driving classic cars was just part of my life."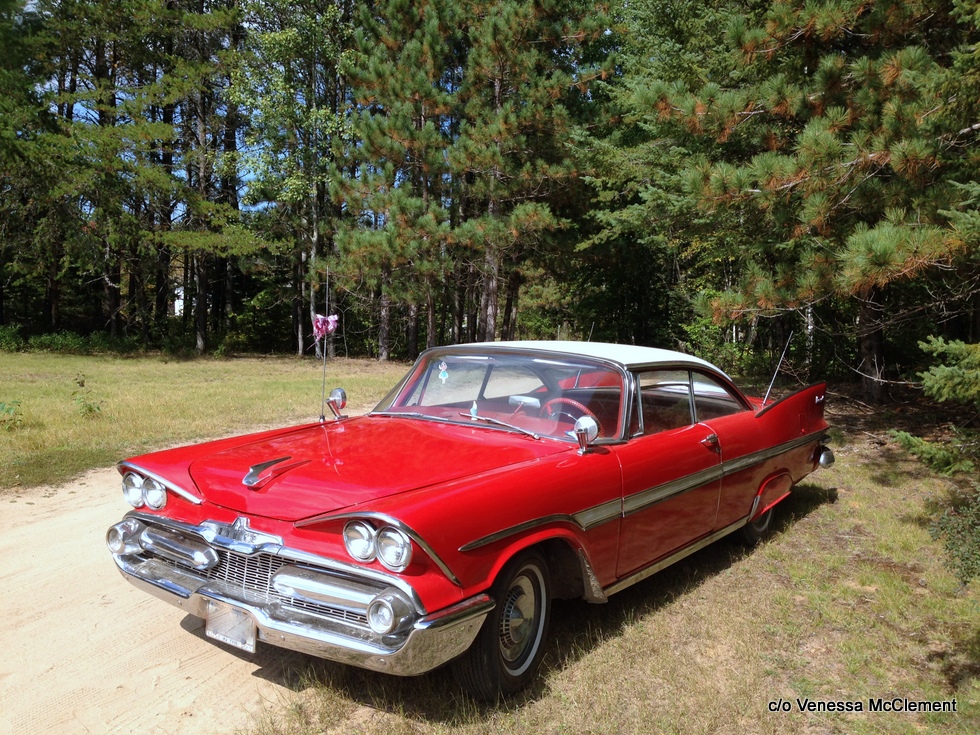 The Viscount was more than a random choice: "My father always wanted a 1959 Dodge, preferably a Custom Royal but chose this one because of the rarity of it. I took over the car from my father a few years after he fully restored it so my father now drives his newly restored pink and white 1957 Dodge Custom Royal to the car shows and I drive my 1959 Dodge Viscount."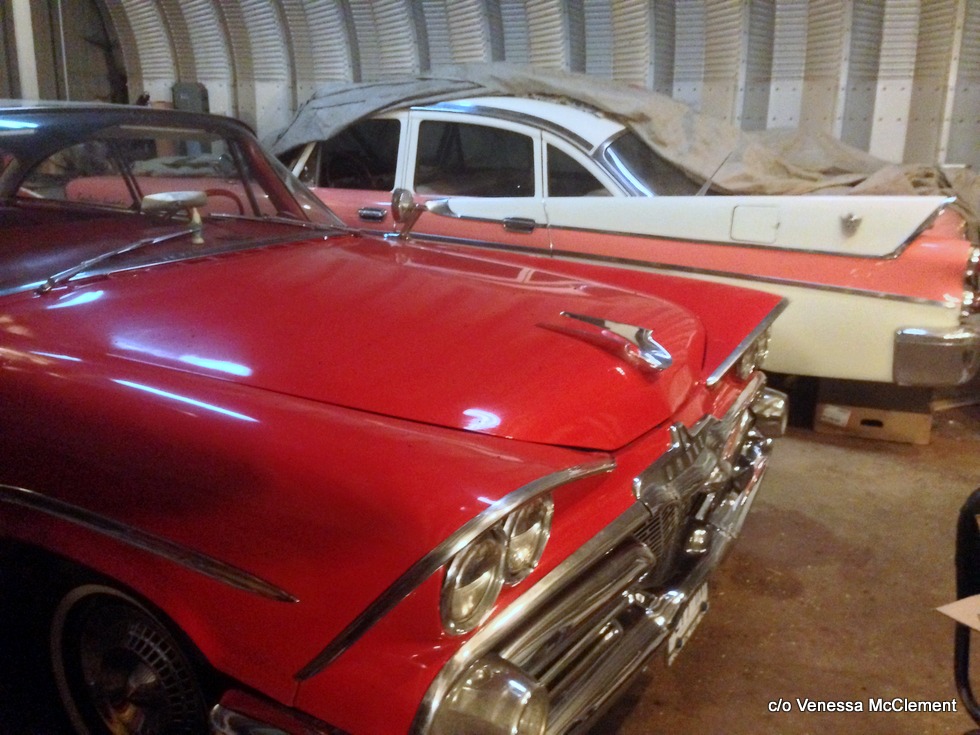 The route to the Viscount was typical of the car hobby—via connections: "We had two other cars for sale at the time and when people interested in the other cars would call— my father would tell them he was looking for a 1959 Dodge to restore. One of the guys that called knew of a 1959 Dodge that his friend had for sale."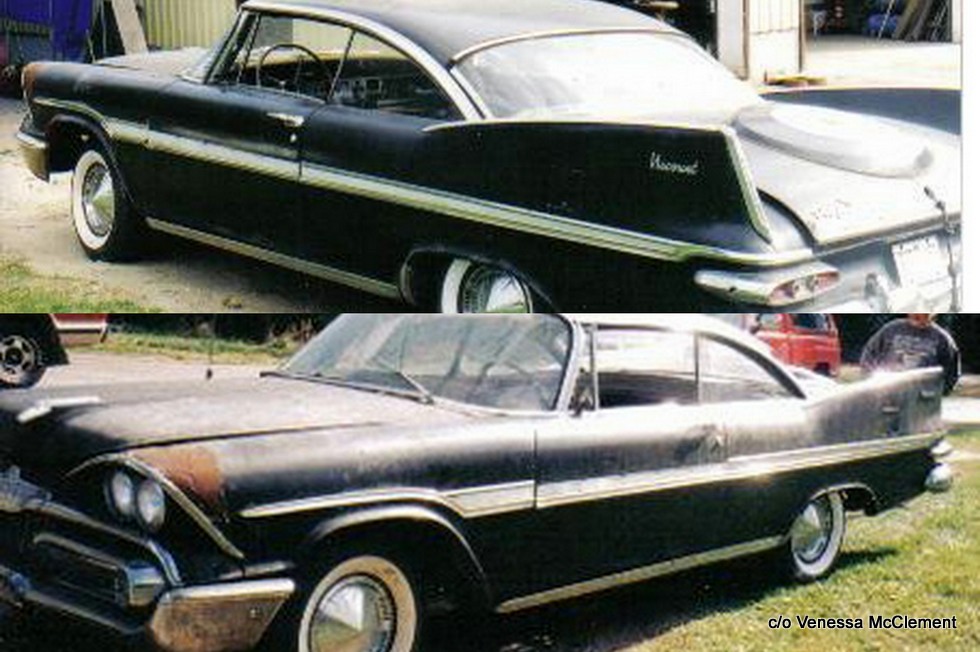 The Viscount wasn't an easy project because it definitely needed work: "Restoring this beauty to its original glory was a true labour of love. It took us 2 years to restore the car to what it is today. We found a car record player online, had it restored to working order and installed it. We fully restored this car from ground up, new floors, motor (313 Canadian  engine), entire interior and body work.'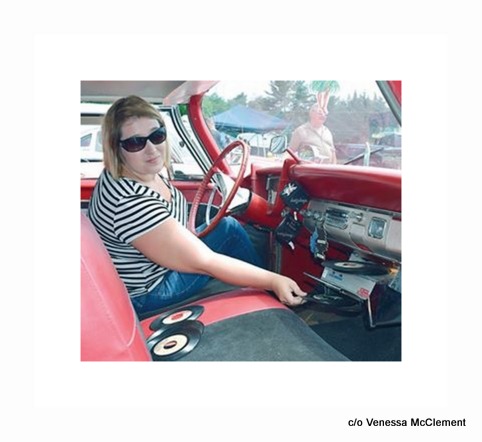 Venessa definitely runs up the miles on her Viscount because this is not a garage or trailer queen: "This car is an active participant in numerous local car shows throughout the Ottawa Valley, all summer long."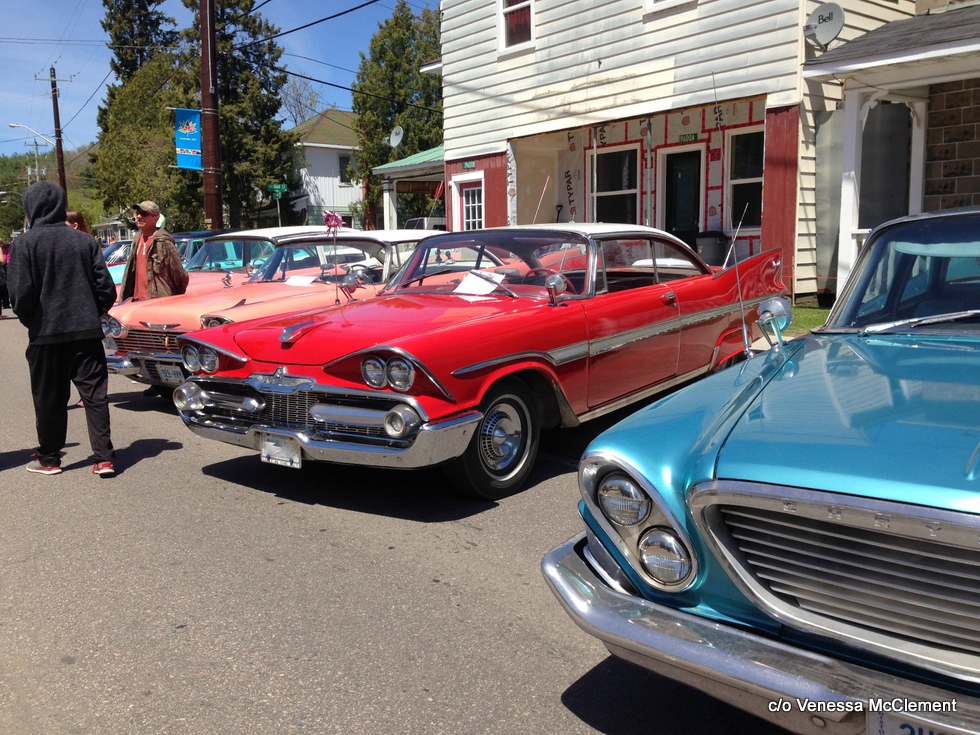 Venessa is a big fan of the 50s driving experience behind the wheel of the Viscount: "Once you finally get used to the standard steering and brakes, it's fun seeing heads turn as you go by. It's a great traveling car—it just sails down the road but I would like to upgrade the braking system in the car. We always go as a group to car show in case of any issues with the cars. We always do a safety check before traveling, and perform regular maintenance on the fleet cars."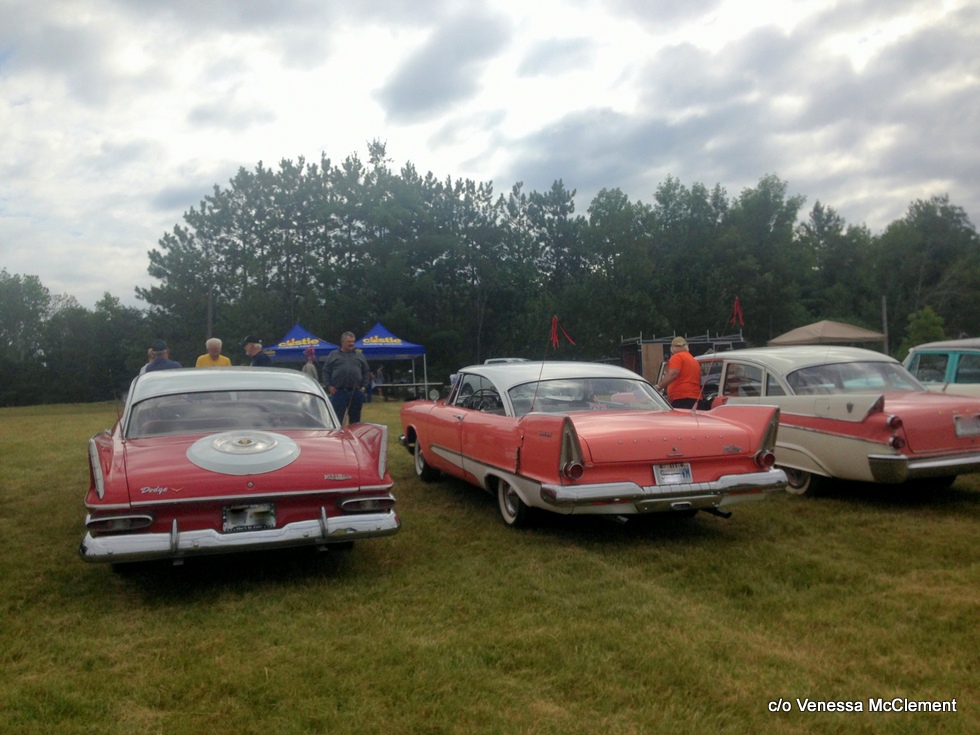 Venessa is particularly impressed with the notoriety the car gives her: "Yes, being a female millennial driving a classic car double her age people differently notice you. At the car shows the family parks all our Forward Look cars together so we always draw a crowd."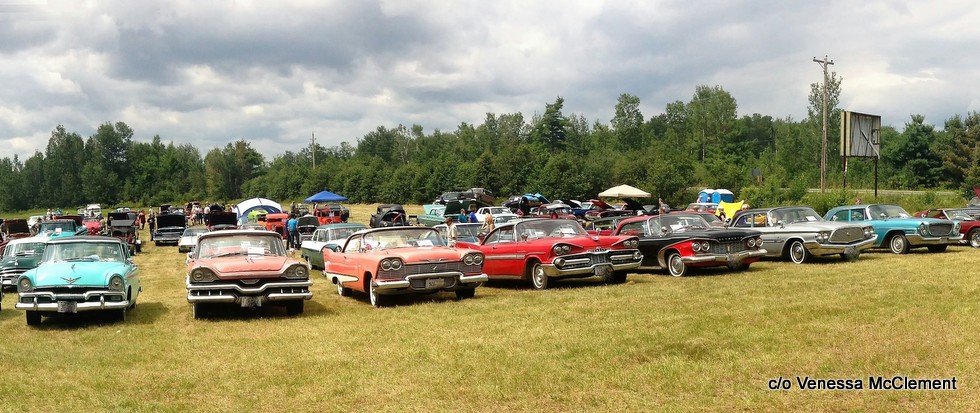 The car is rare and the family experience is priceless—this Canadian Dodge Viscount is exactly what makes the car hobby such a positive experience.
By: Jerry Sutherland
Jerry Sutherland is a veteran automotive writer with a primary focus on the collector car hobby. His work has been published in many outlets and publications, including the National Post, Calgary Herald, Edmonton Journal, Ottawa Citizen, Montreal Gazette, Saskatoon StarPhoenix, Regina Leader-Post,  Vancouver Sun and The Truth About Cars. He is also a regular contributor to Auto Roundup Publications.
Please re-post this if you like this article.