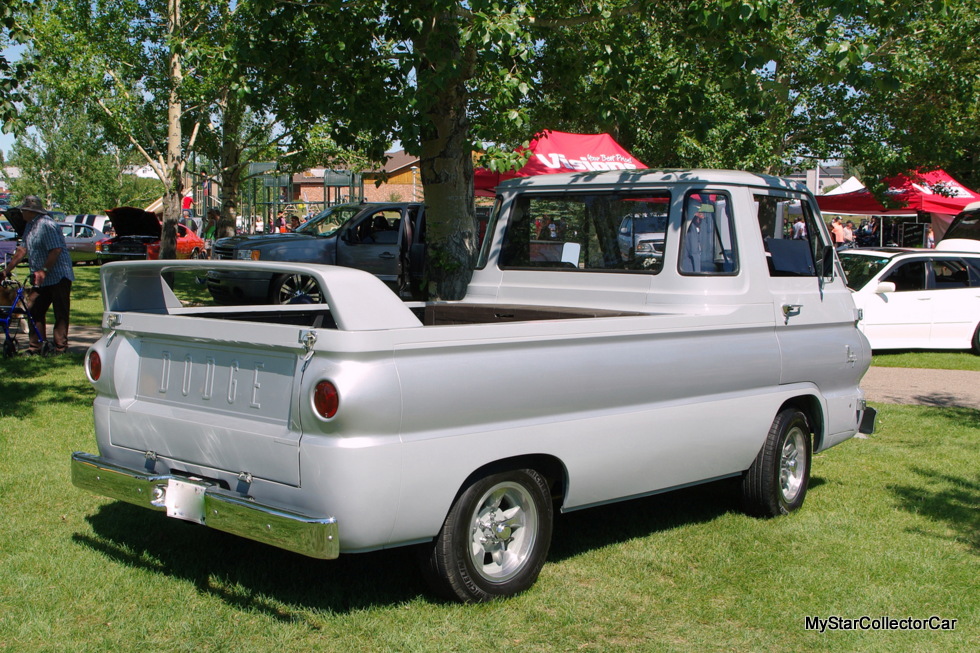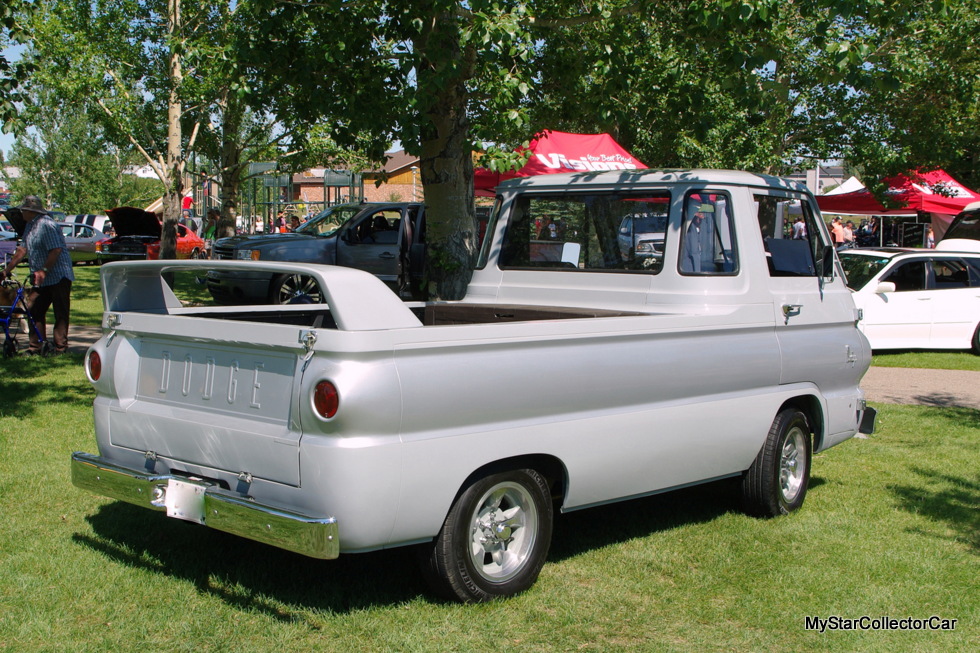 The Dodge A-100 pickup truck attracted plenty of attention when it was introduced in 1964.
'Its cab-over design was called Forward Control by the Mopar boys and likely was a nod to the position of the driver in the trucks: very close to the front of the vehicle.'
Anyone who has ever driven an A-100 will confirm its seat position makes a person feel like they are perched right over the front end of these vehicles.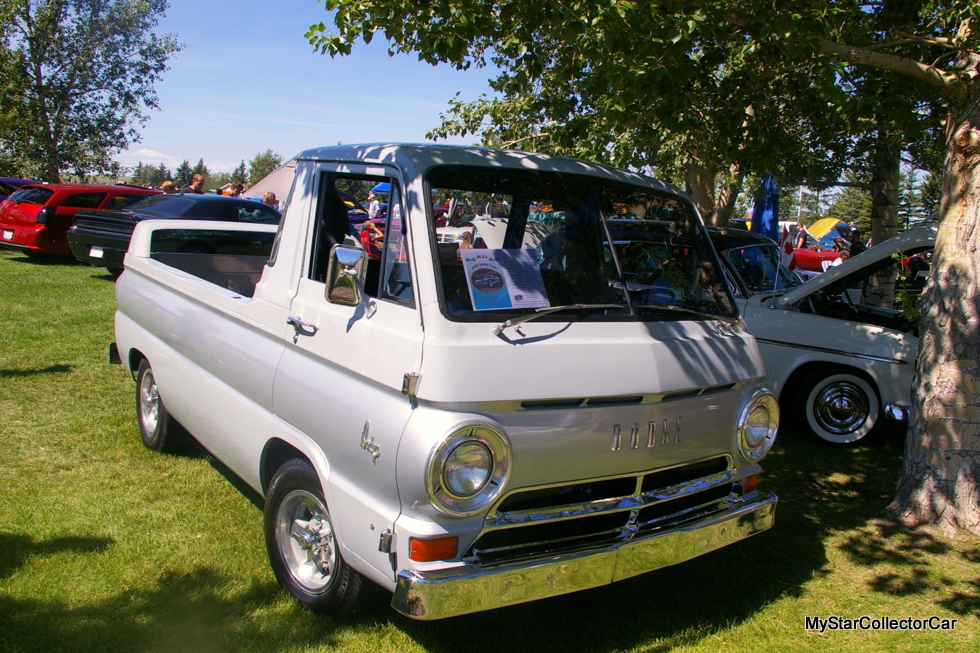 The flat-nosed trucks were an instant curiosity 52 years ago and command even more attention in 2016 because they were not produced in large numbers and most of them have not survived into the 21st century.
A stylish resto mod A-100 commands a lot of attention for owners Keith and Ann Hart. Their 1964 A-100 even had a military history on its resume because it served on a US Navy aircraft carrier after it left the Chrysler factory.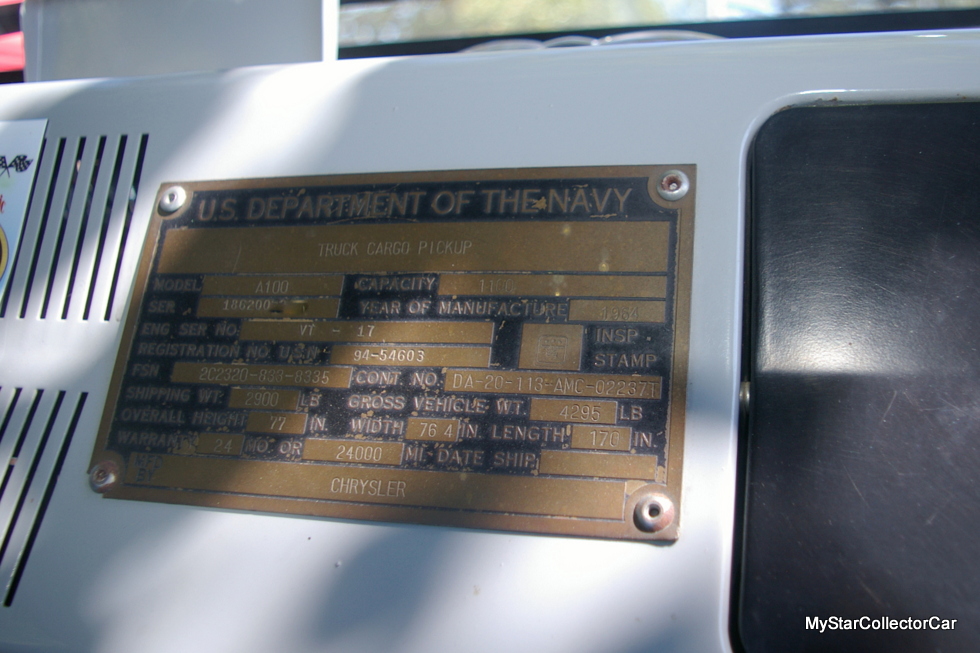 Details on the truck's military service record are a little sketchy because most of the information was destroyed by the Navy. The A-100 did serve on an aircraft carrier and was sold by a wholesaler as Navy surplus for the princely sum of 125 dollars after it served its time on the carrier.
Somehow it found its way to British Columbia, Canada where Keith's son discovered it. Keith had owned an A-100 earlier in his life and used it as a daily driver. The memories of the first A-100 were a strong reason for Keith to begin an informal search for another one of these unique pickup trucks.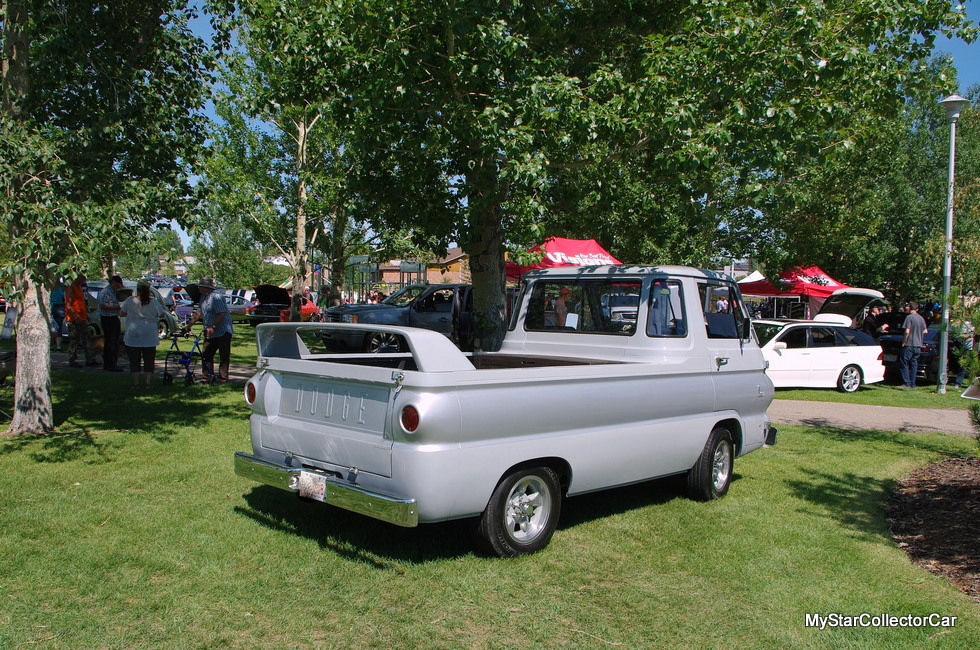 The decision to buy the truck discovered in BC by his son got easier when his son put a deposit down on the A-100 and told Keith; "Dad I bought you a truck." Suddenly Keith was the proud owner of his second Dodge A-100 pickup truck.

The truck came with a 170 cubic inch Slant Six engine and a three-on-the-tree manual transmission. Presumably the A-100 was not required to match top speed with the aircraft in its first job, but Keith needed a little extra jump from the truck for his civilian purposes.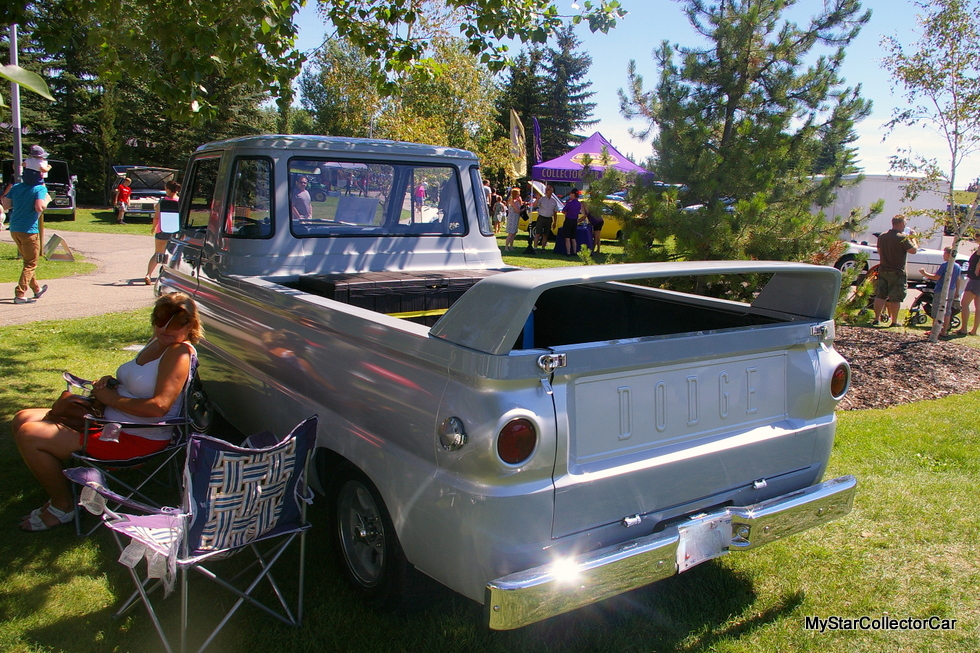 Keith knows his way around a mechanical challenge so his game plan was to upgrade the A-100 with a 360 Mopar engine and an automatic transmission. His challenge was to figure out how to get the original six-banger engine out of the cab space of the A-100 and put in his large V-8 replacement.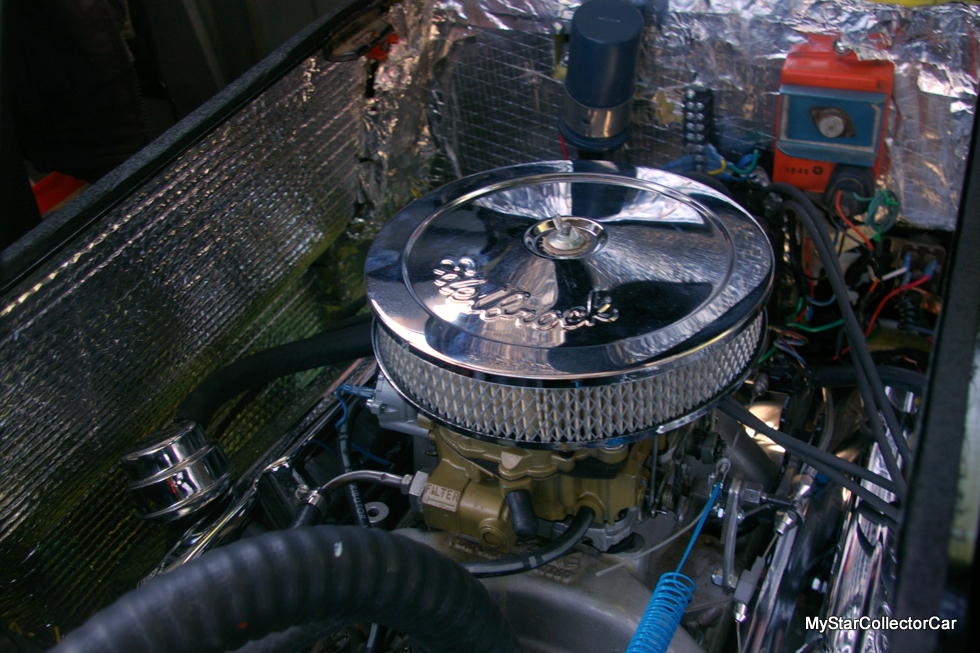 Keith chose to make the switch through the bottom of the truck and he made the right choice because he was able to swap out the original engine in one winter. He put a dash-mounted shifter for the automatic transmission and used a Hurst shifter on the floor as his parking brake lever.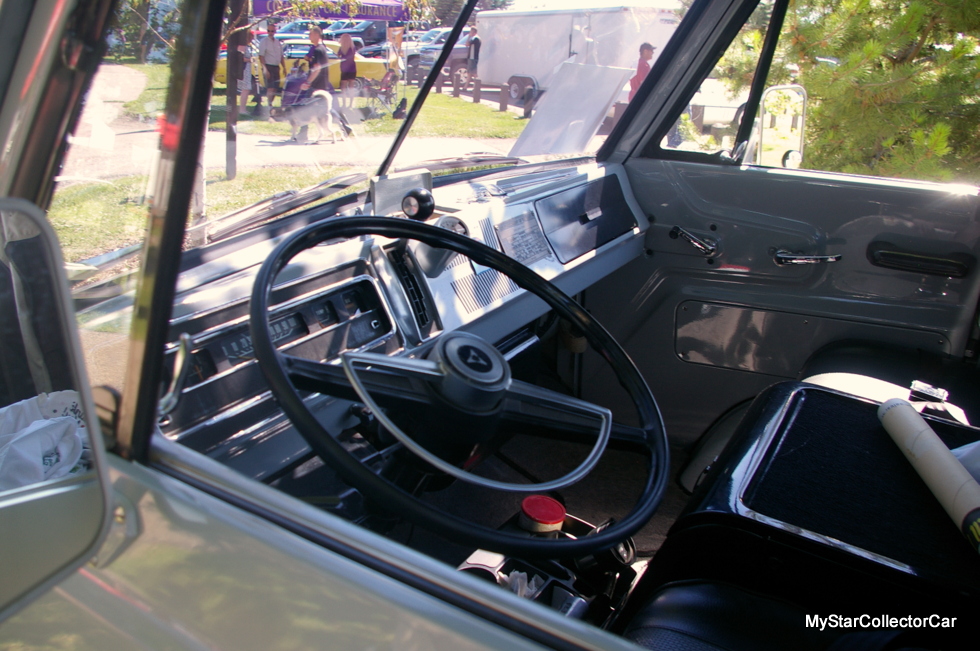 Now Keith has a truck that easily runs with modern traffic on the road much better that its early days trying to keep the pace with jets on an aircraft carrier.
'The custom touches on the truck now include a rear wing off a late model Dodge pickup because this A-100 is ready to fly down the road after Keith applied his sizable talents to this stylish resto-mod pickup from a bygone era.'
Jim Sutherland
CLICK HERE to Like us on Facebook
CLICK HERE to Follow us on Twitter
CLICK HERE to Follow us on Pinterest
Please re-post this if you like this article.